No Comments
Goldspot Brewing & Lady Justice Brewing Celebrate Major Milestone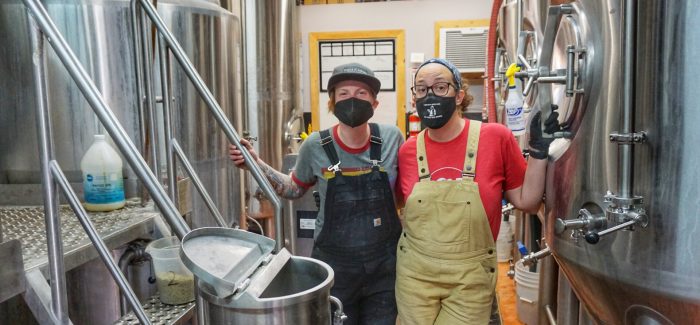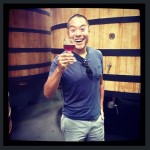 Representation matters. In an industry where diversity has been under-prioritized for decades, craft beer has finally begun recognizing the importance of creating a more inclusive community. And while having conversations around diversity and inclusion are a great step forward, representation is still the most important path toward true change. 
Kelissa Hieber of Goldspot Brewing and Betsy Lay of Lady Justice Brewing didn't have a ton of mentors who looked like them when they first got into craft brewing. But now the two, who both recently assumed full ownership of their respective breweries, join a minority group of gay women brewers who also own and operate their own breweries outright.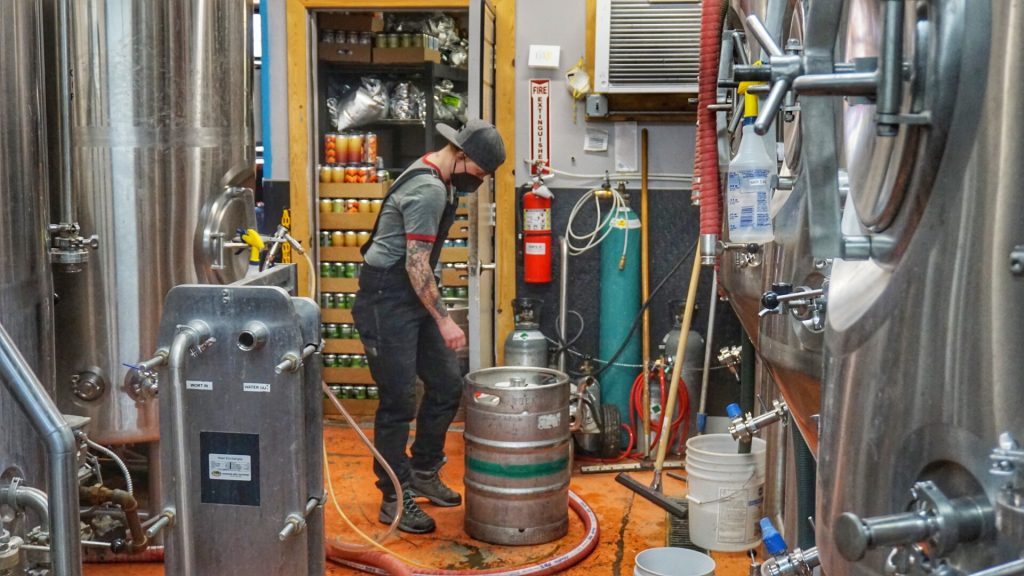 "I was fortunate to connect with Bess from Wynkoop and Kelly from New Belgium early on, said Hieber. "But when I was first starting out, it was hard enough to find other female head brewers, let alone queer ones." 
"I was lucky that Denver and Colorado as a whole have had some amazing women to connect with and learn from more recently like Ashleigh (from Bierstadt Lagerhaus) and I want to provide that same support to women and gays in the industry," continued Heiber.
Originally from Cincinnati, Hieber moved to Denver in 2012 and got her start by enrolling in Regis University's Applied Craft Brewing Program. From there, she got her foot in the door with an internship working as a cellarperson at TRVE Brewing. And shortly thereafter, Hieber landed a bartending gig at Goldspot Brewing, just five months after founders Matt Hughes & Alex Sward opened the brewery, and it would forever shape her career in craft beer.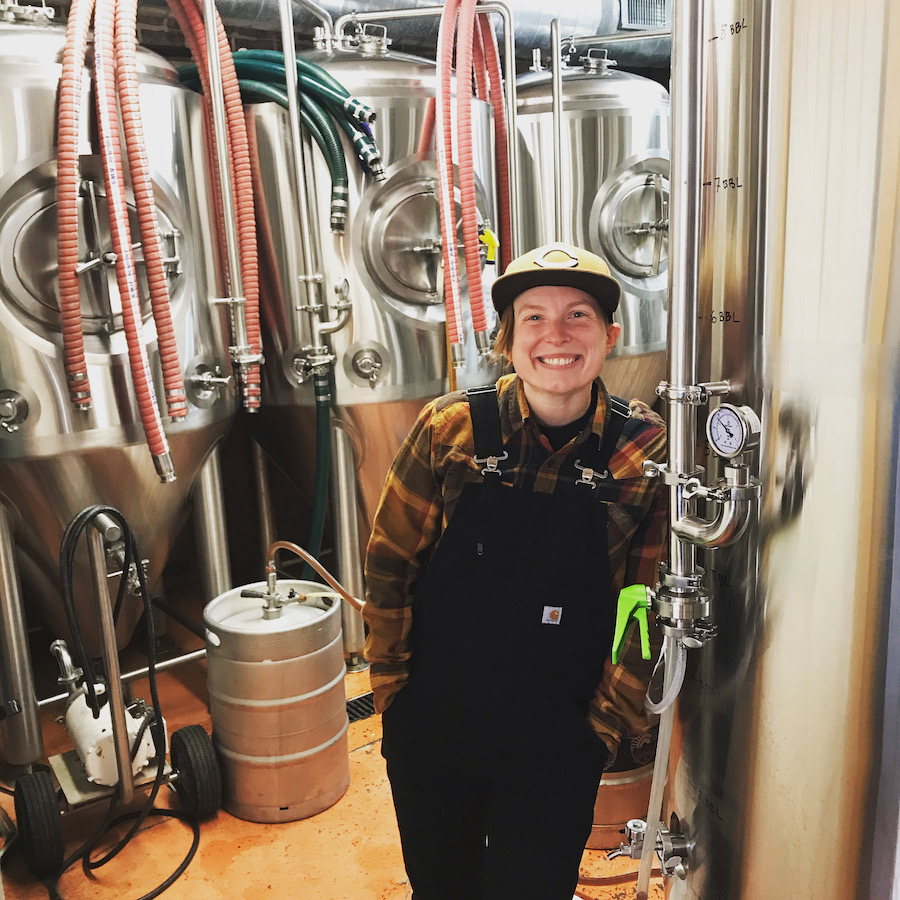 After a great deal of persistence, Hieber convinced Hughes to let her join the production side as an assistant brewer and within a year of joining Goldspot, she was elevated to the role of Head Brewer. Hughes and Sward would later sell the brewery in 2018 to Ryan and Winnie DuBois with Heiber purchasing a 30% stake at the time. However, in mid-February of this year, Heiber was able to buy out the DuBois and assume full ownership of the brewery.
Hieber noted that it had always been her dream to become the sole owner of a brewery and that she always viewed Goldspot as her baby. Now with this opportunity, she's excited to build on the groundwork that has already been laid, while also growing aspects that truly drive her passions.
"I want to double down on the stuff we were doing really well like collaboration beers and community-driven programming," said Hieber. "I'm really looking forward to brewing more Lagers and growing our barrel-aging program, both styles that I really love. And I'm also excited to grow our canning program and outside sales program and eventually, I'd love to get a second location.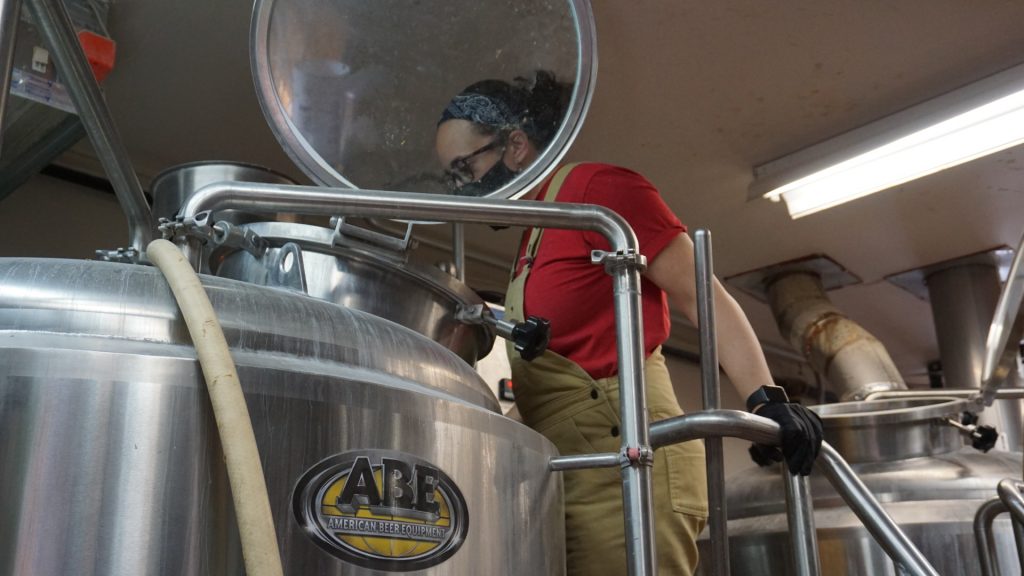 Meanwhile, Lay followed an even more unconventional path toward brewery ownership. Originally co-founded in 2016 by former AmeriCorps members and friends, Kate Power, Jen Cuesta, and Betsy Lay, Lady Justice Brewing first launched as a "Community Supported Brewery"(CSB) subscription service with 100% of the revenue going to support local non-profit organizations. And while the subscription-based CSB & non-profit model still live on, the Lady Justice Brewing team was presented with an opportunity to shift to a more traditional approach when Peak to Peak Brewing closed up shop and the property became for sale.
After acquiring the space in February 2020, Lay took on a greater role in managing day-to-day operations and also took over sole ownership of the brewery, while Cuesta and Power still remain actively involved.
"We were getting to the point where we were growing and had to make a decision about whether to stay small and potentially contract brew, or growing into a full-blown brick and mortar," explained Lay. Kate and Jen are both lawyers full time, and they needed to focus on their legal careers, meanwhile, I was looking to switch out of my day job to work at the brewery full time.
For both Lay and Hieber, ownership is an important symbol and example for those future generations of women and the LGBTQ community who may not have thought the industry had a place for them.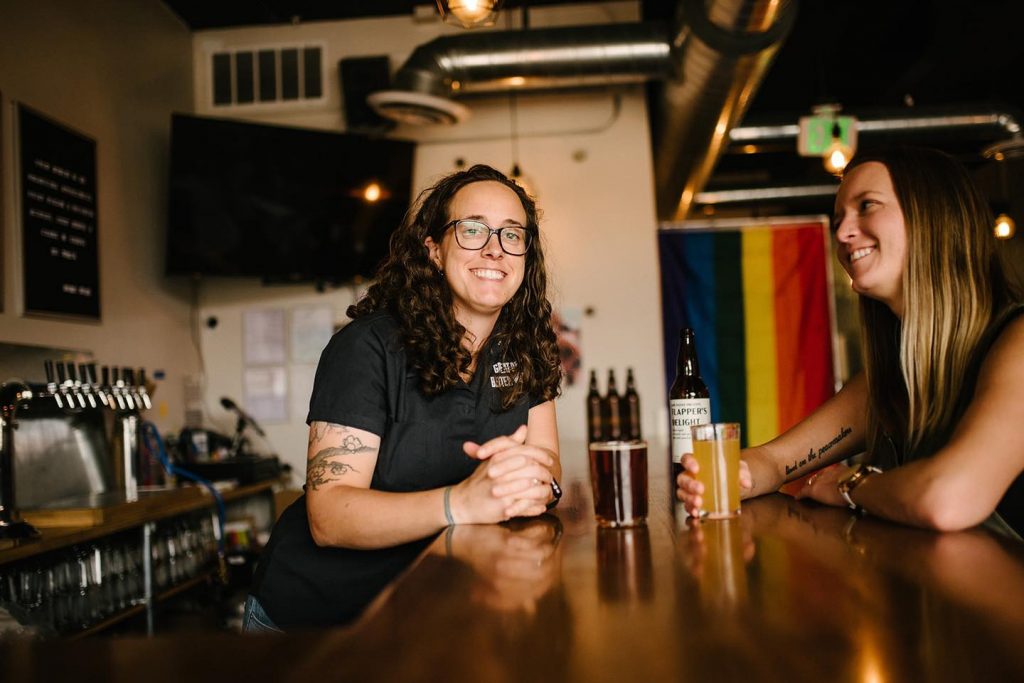 "Having a voice in the conversation, bodies in the room, and being able to do this work really matters," explained Lay. "There are women out there who want to be brewers, who may not be given the same opportunities and funding as it's often much harder for underrepresented communities to get a hold of resources. For me it's just about showing you can do this, you can do it successfully, and you can do it while still giving back to the community.
"We're trying to figure out how we can help to change the landscape continue to help underrepresented folks," said Hieber. "As white ladies how can we help women of color have more opportunities as well?" 
"More diversity brings in new culture, ingredients and flavor profiles, and all of that can help to grow the craft beer industry," Hieber continued.
To celebrate their two momentous accomplishments, Hieber and Lay recently teamed up to collaborate on a commemorative beer appropriately titled "Big Gay IPA", which releases Friday, April 16. No stranger to collaborating with like-minded breweries to support important causes, Heiber co-founded the Makin' Noise series with Bess Dougherty, who at the time brewed at Wynkoop Brewing. The two organized a series of collaboration brews with over 25 breweries across the country and locally, that collectively raised over $55,000 for social justice-driven causes.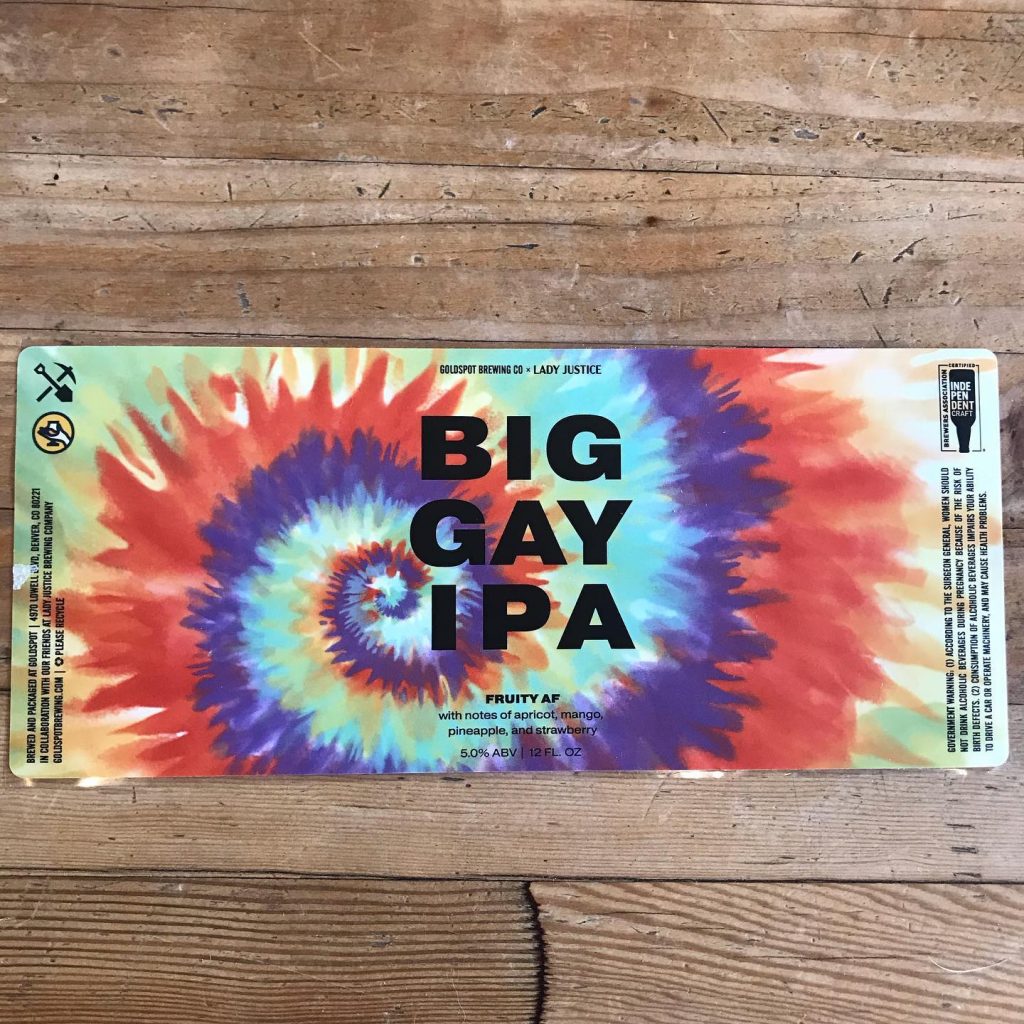 Big Gay IPA is a West Coast-style fruit-forward IPA with malt sourced from Troubador Malting, and Belma, Sabro and Azacca hops. While no actual fruit was utilized in the beer, the use of hops impart notes of strawberry, coconut and papaya. Additionally, $2 from every beer sold and $1 from every commemorative glass sold will go to support two LGBTQ organizations, Queer* and Transformative Freedom Fund.
---