No Comments
Xul Beer Co. | Pastry Kids on the Block Vol. 2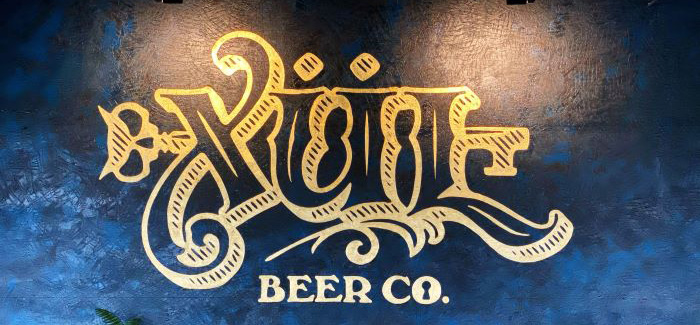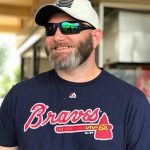 Have you ever been sipping on a beer, eating a certain food, or getting a whiff of a certain smell and it invokes a memory, or takes you back to a time in your past? This is called sensory memory, and we as humans absorb these by our sense organs all throughout our lives. Certain foods, drinks, sights, sounds or smells can awaken one of these short memories and take you back in time to a place you've been before. Pastry Kids On The Block Vol. 2 from Xul Beer Co. does just that with their delectable Fruited Sour.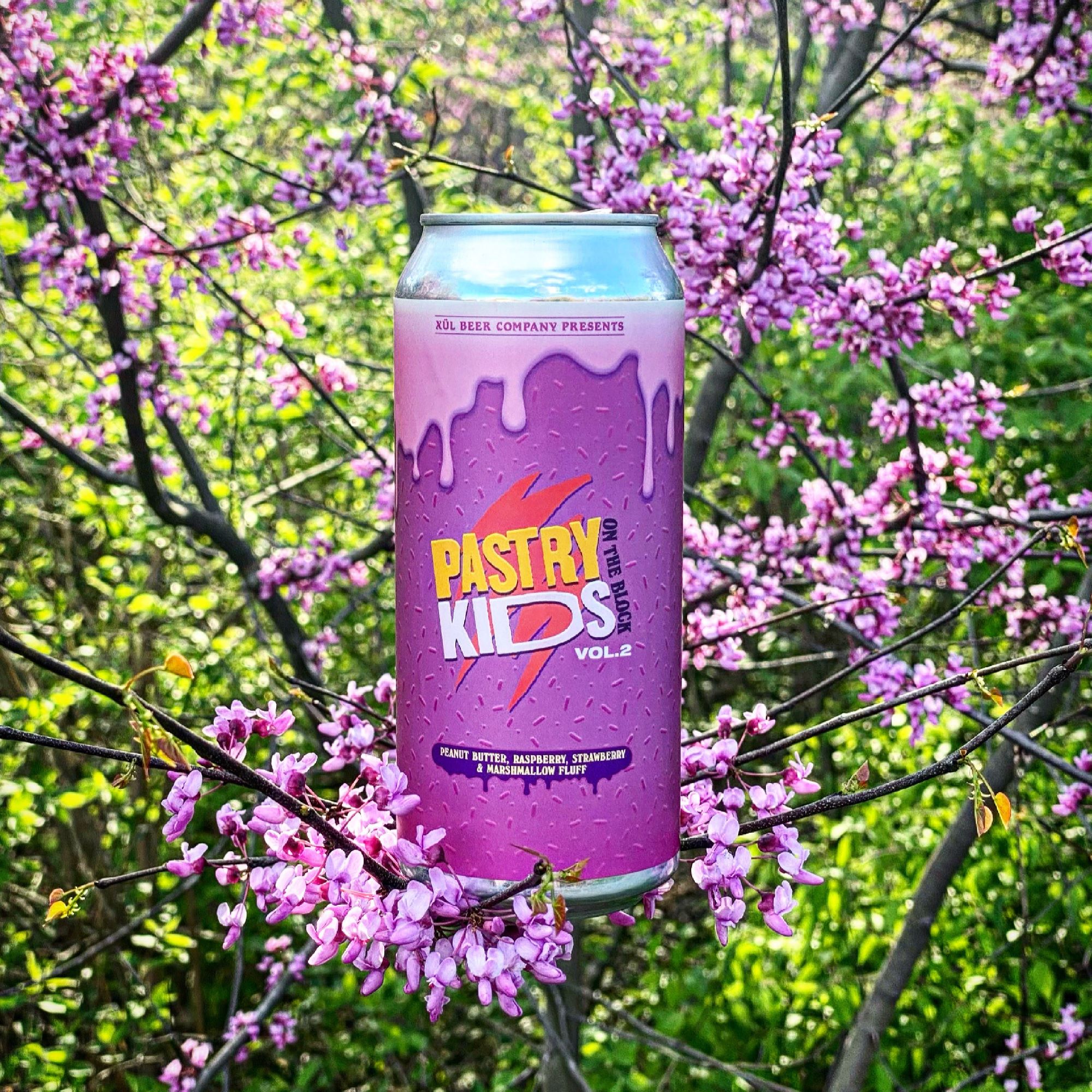 Bentley Blackshear, co-founder and head brewer of Xul Beer Co. explained that the Xul Beer Co. crew and the team from Pretentious Beer Co. wanted to create one banger of a beer. They all got together and asked themselves what would make such a fantastic beer. Both breweries had dabbled in PB&J-style Sours with good results, and got nostalgic with the marshmallow fluff trying to recreate the ultimate PB&J sandwich from their childhood. Blackshear also noted that the naming of the beer is a play on a beer series that Pretentious Beer Co. had previously done called New Kids on the Flocc, which featured IPAs. Truly, both breweries just wanted to get together and create a fun and wacky adjunct collaboration that allowed them to get creative. Xul Beer Co. plans to do more beers in this line and wanted a great beer to start off with this series of collabs with Pretentious Beer Co.
Pastry Kids On The Block Vol. 2, or PKOTB2 for short, was conditioned on peanut butter, marshmallow fluff, over 200 lbs. of red raspberries and over 200 lbs. of fresh strawberries. There's good reason that they call this one the Marshmallow PB&J Edition.
At first sip, your palate is treated to a sensational wave of raspberry up front that eventually gives way to the also tart, yet sweet flavor of the Strawberry goodness. On the back end, the peanut butter flavor really does shine. All of these flavors melt together to give you that sensation that you are enjoying a tasty PB&J on grandma's couch, watching cartoons as the morning drifts away on into the day. The marshmallow fluff provides a unique mouthfeel, almost like a thick spread of jam across a piece of bread, but this isn't a very thick Fruited Sour, it just feels that way. For a brief minute you are transported back into a time where your only care in the world was what cartoon was on next, or deciding if you wanted to have another PB&J to hold you over.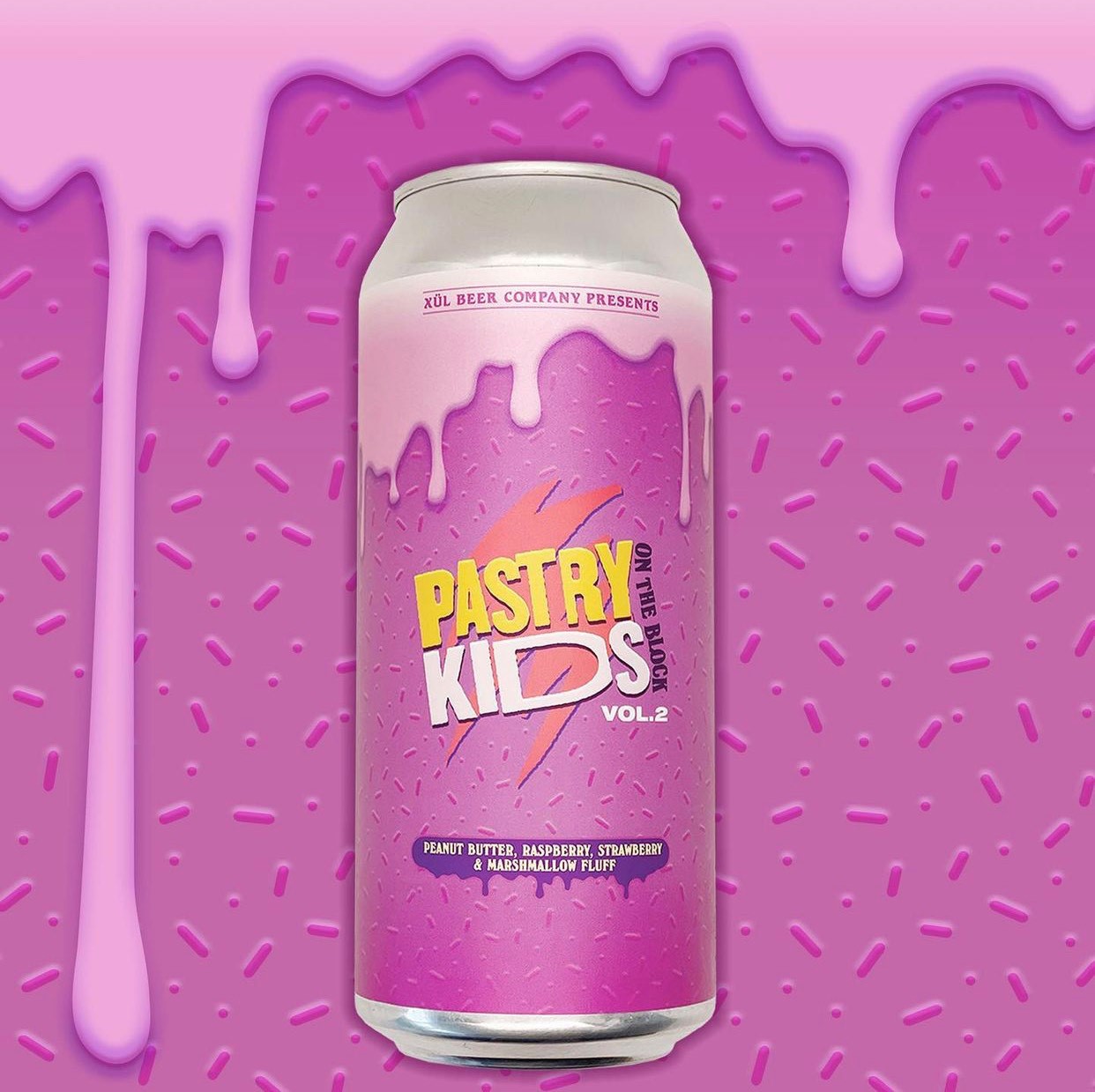 PKOTBV2 is a collaboration beer done with Pretentious Beer Co. out of Knoxville, TN, where Xul is located as well. These two neighboring breweries teamed up to create a stellar Fruited Sour that is sure to please everybody that loves this style of beer.
For those of you out there who are attracted to label art, these labels are fantastic. They are very bright and extremely aesthetically pleasing to the eyes. Maybe they were designed that way to stand out to the consumer, or maybe they were designed that way to copy the flavor style of this beer. Either way, they've done such a great job on both the label art and the flavors.
---