No Comments
Wallenpaupack Brewing Co. | Lake Haze #15: Morning Haze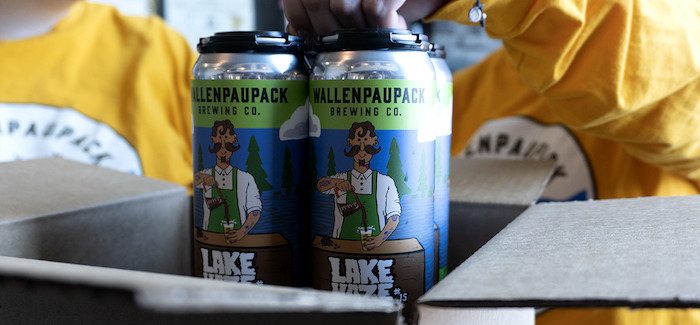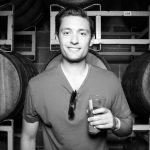 Nestled in Hawley, PA, Wallenpaupack Brewing Co. consistently churns out award-winning and fan-favorite beers that celebrate a variety of different styles. Whether you're looking for a Pilsner, Stout, IPA or even an English Pale Mild Ale, Wallenpaupack offers a variety of beer styles with an underlying consistency in quality. One of the beer series that consistently showcases Wallenpaupack's creativity and brewing expertise is their award-winning Lake Haze IPA series which explores and celebrates a variety of different Double IPAs from West Coast to Imperial and even coffee. The latest edition, Lake Haze #15: Morning Haze DIPA is a creative and ambitious take on how coffee can add and augment the unique flavors in a Hazy IPA.
Coming in at 8% ABV, Morning Haze is described as a Coffee Double IPA, but it pours and drinks more like a well-crafted Hazy infused with rich coffee. The hops in the beer come from the familiar combination of Mosaic and Sultana, while the coffee elements come from the conditioning of the beer on Black & Brass Coffee. There's also vanilla bean added to create another exciting sweet element that plays well with the juiciness of the hops and the richness of the dark coffee.
View this post on Instagram
"We've been making coffee IPAs for a few years now and our customers seem to love them. So when we needed the next beer in our Lake Haze series – a line of ever-changing hazy Double IPAs – we wanted to up the experience," said Logan Ackerley, head brewer at Wallenpaupack Brewing Company. "We brewed a hazy DIPA with copious amounts of oats and wheat with Mosaic and Sultana hops added to the whirlpool and dry hop, creating a full-bodied beer with prominent fruit flavors and aromas. After fermentation, we conditioned the beer on two pounds per barrel of coffee, roasted locally by our friends at Black & Brass Coffee Roasting Co. Another cold addition of Grade A Madagascar Vanilla beans rounded out the final product. The result is a smooth, creamy, hazy Double IPA in which the hops and coffee meld together to provide a totally unique drinking experience."
Morning Haze pours a yellowish, murky haze that dissipates quickly with less than an inch of foamy head. On first whiff, you get big notes of vanilla and coffee, which jives well with the initial description of the beer and the typical flavor dominance that these ingredients typically provide. Yet the initial taste is different than the smell and almost confuses the senses. While expecting the same primary flavors of coffee and vanilla, you instead get the appealing flavor profiles of a traditional hazy IPA:  nice fruitiness and ripe mango and citrus fruit built upon layers of Mosaic and Sultana hops.
While the hops take the stage first, they're quickly followed by the second act of savory and sweet notes drawn from the rich, roasted coffee beans and indulgent vanilla beans. It's a complex beer due to the strength of flavors found throughout but it's also not too confusing, overpowering or one-noted.
At 8%, you might expect a dose of hop burn or bitterness on the aftertaste. Instead, it drinks quick crisp and clean, deceiving of its Double IPA nametag. I'm not a huge fan of crazy hazies with a bunch of ingredients added in, but this one walks the line between overbearing and boring, ensuring that I enjoyed every sip. I'll be on the lookout for Lake Haze #16.
Morning Haze is a specialty release so it might be hard to find if you're not in the market, but if you're in Pennsylvania, I highly recommend you check this one out. Cheers!
Thanks to Wallenpaupack Brewing Co. for sending me the beer to sample.
---