No Comments
Oddwood Brewing | Austinerbräu Oktoberfest Festbier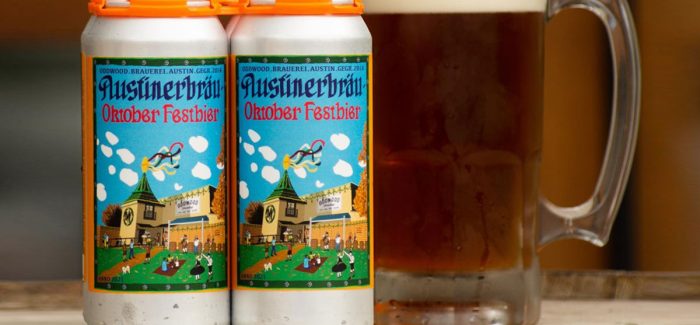 Despite the temperature in central Texas still nearing 100 degrees every day, it's finally time to start enjoying the wonderful Oktoberfest season.

"One day, I dream of living in a place where it's actually fall," says Cory Hebert, with a smile. The Oddwood Brewing Head Brewer laments the oppressive Austin heat but remarks that it allows for different enjoyment of an Oktoberfest.
Last year, Hebert (pronounced like the former Atlanta Falcons quarterback) and the Oddwood team brewed a Marzen. It was a dry and bready beer that used 100% Munich malt. This year, Hebert opted for a hybrid of a Festbier and Marzen.
The resulting brew, Austinerbräu, is a toasty lager that's exceptionally crisp and enjoyable. It features all the nuance and subtlety of a good lager, which happens to be Hebert's favorite beer to brew and to imbibe.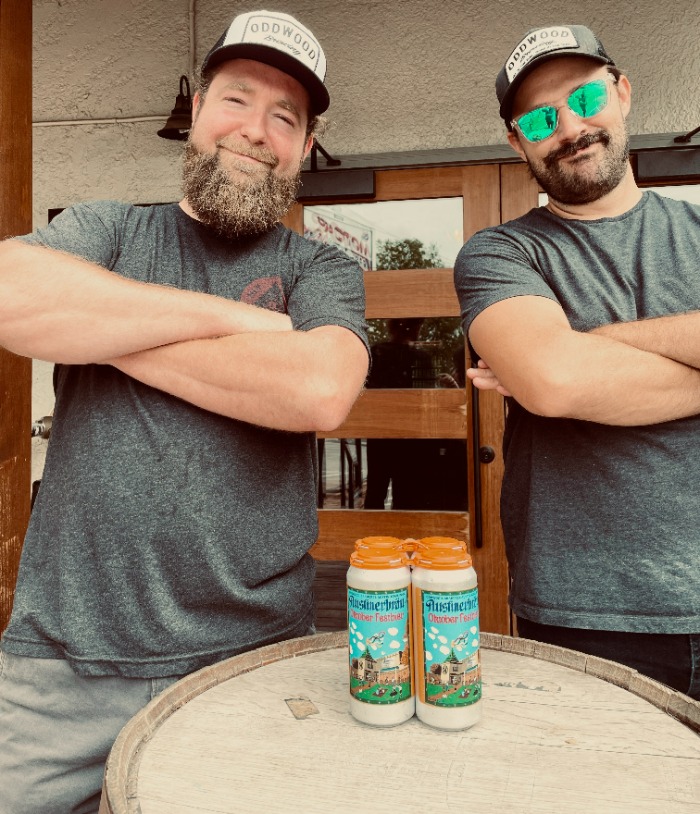 "A lager really shows what a brewer can do," he says. "Oktoberfests also happen to be one of my favorite styles to make so I take it pretty seriously."
The name Austinerbräu is a hat tip to both the oldest independent brewery in Munich, as well as the commonly used yeast strain. The accompanying imagery for the brew pays homage to a classic German biergarten with Oddwood's touch of people enjoying themselves, a happy dog, and the iconic fence that encloses its patio.
Austinerbräu makes its 2021 debut on Friday, September 17 and will be available in both cans and on draft.
Photos courtesy of Oddwood Brewing.
---