No Comments
Implications Behind Monster Energy's Acquisition of CANarchy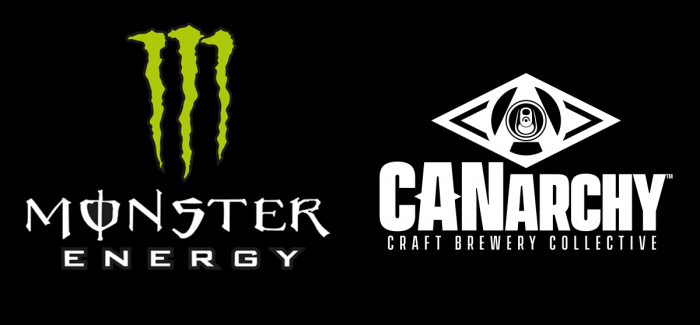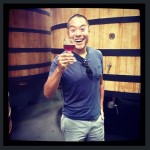 2022 is already off to a wild start for craft beer and today it got a little wilder as it was announced that Monster Beverage Corps, the holding company whose subsidiaries include Monster Energy Drink has agreed to purchase CANarchy Craft Beverage Collective for $330 million in cash.
Founded in 2015, CANarchy, which is funded by Fireman Capital, a private equity group, was an early leader in brewery consolidations. Anchored by Oskar Blues Brewery (Dale's Pale Ale and Wild Basin Hard Seltzer), the craft brewery collective went on to add the likes of Perrin Brewing (Black Ale), Squatters (Hop Rising Double IPA and Juicy IPA) and Wasatch (Apricot Hefeweizen), Cigar City (Jai Alai IPA and Florida Man IPA), and Deep Ellum (Dallas Blonde and Deep Ellum IPA), as well as California-based Three Weavers Brewing in 2018, before it was re-acquired by its original owners earlier this year. Today's acquisition includes all remaining brands but will not include any of CANarchy's standalone restaurants.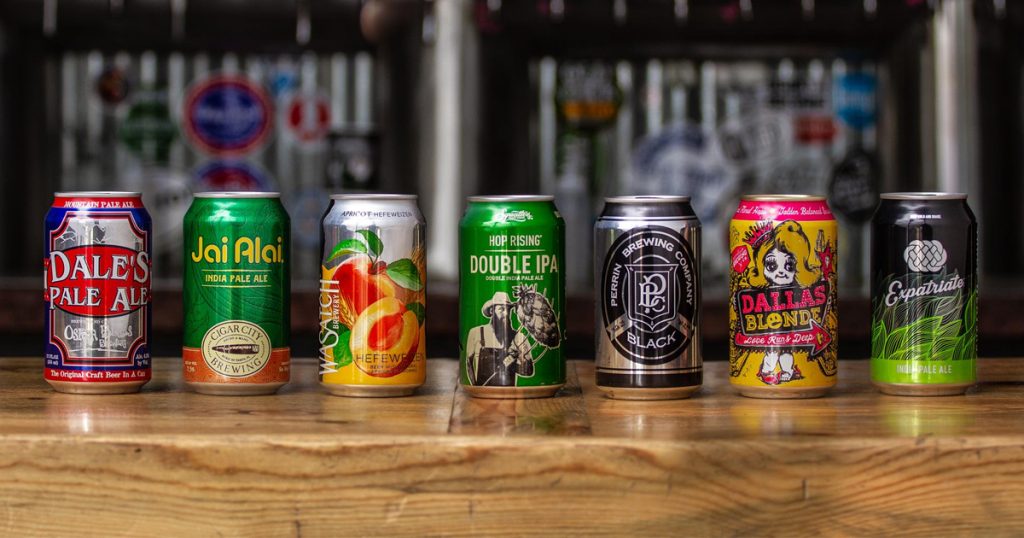 It was announced that today's acquisition is expected to close during the first quarter of 2022 pending regulatory approvals and that the organizational structure of CANarchy will remain intact and led by CANarchy CEO, Tony Short.
"This transaction provides us with a springboard from which to enter the alcoholic beverage sector," said Monster's Vice Chairman and Co-Chief Executive Officer Hilton Schlosberg. "The acquisition will provide us with a fully in-place infrastructure, including people, distribution and licenses, along with alcoholic beverage development expertise and manufacturing capabilities in this industry."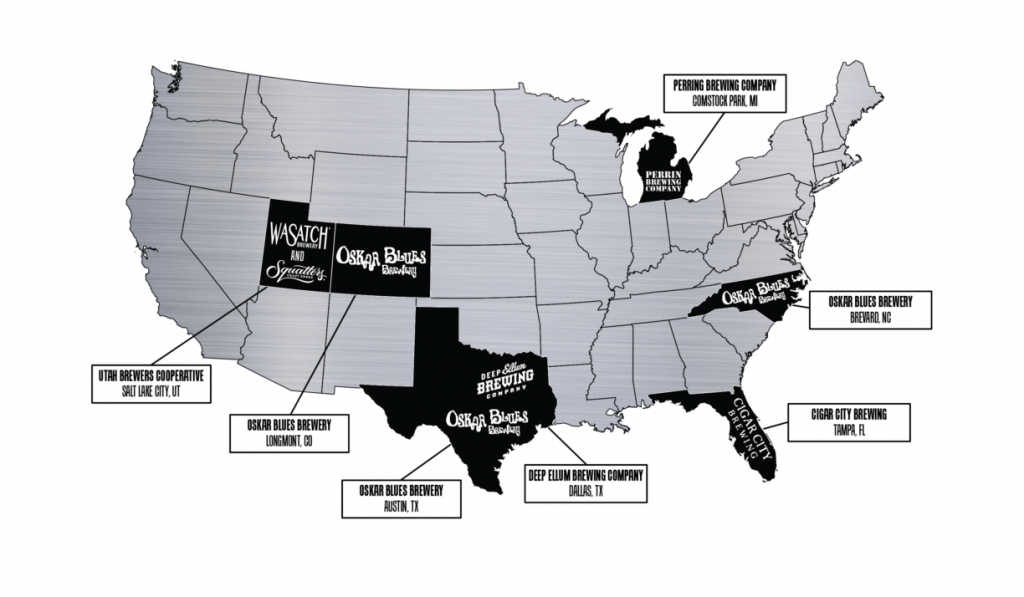 So what does this mean for the future of the industry?
It's clear that consolidation is only going to accelerate across national craft beer brands. We've already seen a flurry of acquisitions over the last three months including the watershed announcement of Bells Brewery's acquisition by Kirin Holding's Lion Brands, which now includes New Belgium Brewing. Since then we've seen smaller-sized acquisitions which included Deschutes acquiring Boneyard, SweetWater acquiring Green Flash and Alpine Brewing, Kings & Convicts picking up Saint Archer from Molson Coors as well as Bearded Iris' partnership with Scofflaw Brewing.
Today's acquisition announcement also continues the trend of major non-alcoholic players who have begun diving headfirst into the alcoholic beverage space. We've already seen interest from the likes of Coca Cola-owned Topo Chico in hard seltzers, as well as Pepsi, who teamed up with Boston Beer Company to produce an alcoholic version of Mountain Dew, and yesterday it was announced that Fresca would team up with Coca Cola and Constellation brands to produce Mixed Fresca, a spirit-based canned cocktail.
While hard seltzers have been all the rage over the last three years, it is now apparent that ready-to-drink cocktails have become the newest trending preference among alcohol consumers with Craft Brewing Business reporting that the Ready-to-Drink segment grew by 60% in 2021.
For Monster Energy it's likely that they'll follow Four Loko's route of producing a malt beverage version of their caffeinated lineup. But what makes the most sense in this acquisition is that both brands already appeal to the extreme outdoor sporting consumer with Oskar Blues' roots in mountain biking.
However, what's interesting for craft beer consumers is that today's acquisition shines a unique lens on what it truly means to be considered independent. With acquisitions becoming all but common-place over the last three years, the Brewers Association's definition of independence continues to gain scrutiny as to its effectiveness in upholding the true spirit of craft beer.
Under the Brewer's Association's definition, one of the requirements of remaining an independent brewery requires:
"Less than 25 percent of the craft brewery is owned or controlled (or equivalent economic interest) by a beverage alcohol industry member that is not itself a craft brewer."
And while today's CANarchy union with Monster Beverage was a 100% cash acquisition, Monster is technically not an alcoholic beverage producer. So through a bizarre loophole, CANarchy is still considered a craft brewery similar to the bizarre hypothetical scenario that a corporation like Walmart could purchase a craft brewery and still be considered "craft".
In a statement that PorchDrinking obtained from the Brewers Association today,
"The Brewers Association (BA) is aware of CANarchy Craft Brewery Collective's pending sale to Monster Beverage. Based on our current information, CANarchy meets the Brewers Association's craft brewer definition under the ownership of Monster Energy as presently constituted. In this instance, Monster is not a beverage alcohol industry member, so this new ownership structure does not affect CANarchy's independence in regard to the beverage alcohol industry. 
The Brewers Association defines small and independent craft brewers as:
Small: Annual production of 6 million barrels of beer or less (approximately 3 percent of U.S. annual sales). Beer production is attributed to a brewer according to rules of alternating proprietorships.
Independent: Less than 25 percent of the craft brewery is owned or controlled (or equivalent economic interest) by a beverage alcohol industry member that is not itself a craft brewer. 
Brewer: Has a TTB Brewer's Notice and makes beer."
So what does it truly mean to remain independent in the eyes of craft beer consumers? Perhaps the only logical answer is to look to your local neighborhood brewery who only sells draft and and packaged beer on-site, because it's clear that all definitions have become truly blurred.
---