No Comments
Servaes Brewing Co. | Purple Pineapple Berliner Weisse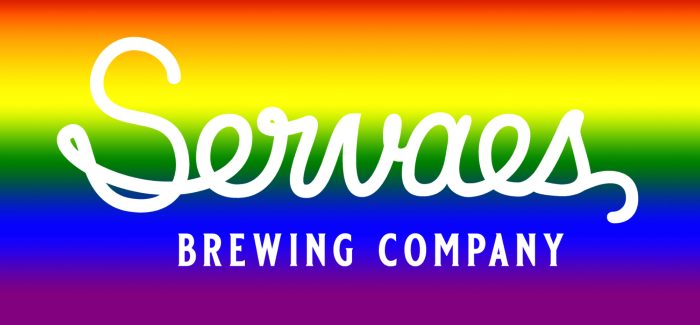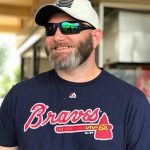 A favorite childhood drink comes to mind when pouring and sipping this beautifully done Berliner Weisse that is Purple Pineapple from Servaes Brewing Co. The drink we're referring to is the timeless classic known as Kool-Aid. We're down for drinking the Kool-Aid that Servaes (pronounced liked service) is putting out, too. Intrigued yet? Let's dive in and find out more!
A First in Kansas
Servaes Brewing Co. was founded Courtney Servaes, who happens to be Kansas' first brewery that is owned and operated by a female head brewer! She began brewing back in 2012 with a kettle and a propane burner, and she never looked back. Something that started out as a hobby led her down the road to brewery ownership just a few short years later. In August of 2018 she took possession of the building that is now Servaes Brewing Co. The doors officially opened to the public in April of the following year.
Servaes focuses on New England IPAs, novelty beers, Barrel-Aged and innovative Sour beers. Courtney also isn't one to shy away from adding all kinds of different things to her beers, like whole pies and entire boxes of cake mixes. Servaes is always looking to try new things and Courtney loves to keep it interesting. They do NOT have any flagship beers, and they tend to focus heavily on to-go options.
Purple Pineapple
Purple Pineapple is one of those beer styles mentioned above that Courtney does very well. It's a variant of their Dreams In Color series that features a different rotating fruit puree with each variant. Purple Pineapple features pineapple, blueberries, blue hibiscus tea, lemongrass and vanilla. This beer seems to have everything but the kitchen sink as far as adjuncts. All of them combine to deliver a deliciously intriguing beer.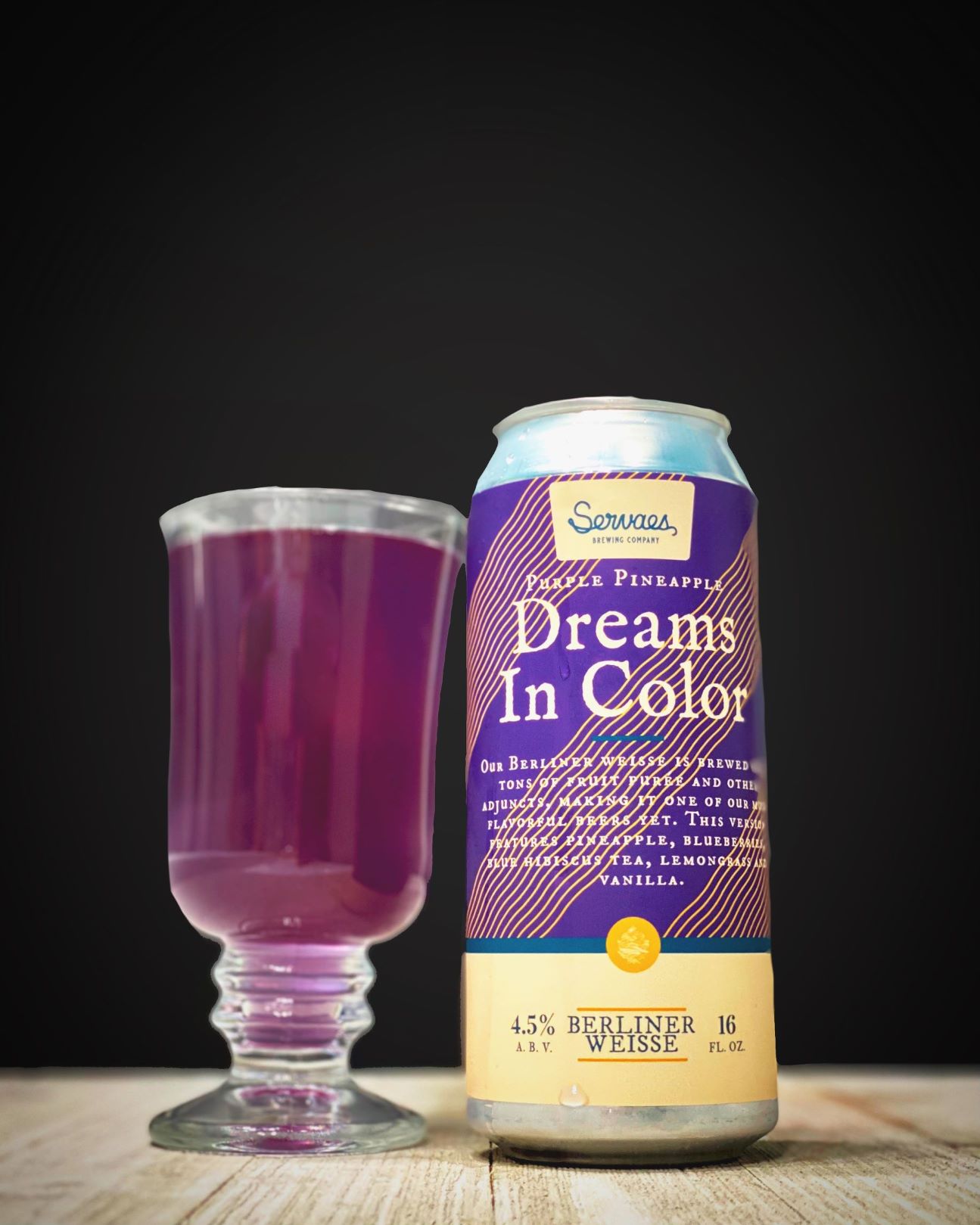 None of the flavors seem to overpower any of the other ones, but you get subtle hints of the lemongrass and hibiscus tea. The vanilla combined with the pineapple and blueberries create quite a palate pleasing flavor. They come together to make a very smooth and creamy mouthfeel that seems to flow so well. It's light in body and in ABV, as it sits at 4.5% and doesn't fill you up like you might think it would. Overall, this is a very enjoyable beer that deserves your attention and multiple refills!
To keep up with what's going on at Servaes and with what Courtney might be creating, be sure to check them out at Servaes Brewing Co. on the web, on Instagram or on Facebook.
---