No Comments
Brewery Showcase | Lost Friend Brewing Co.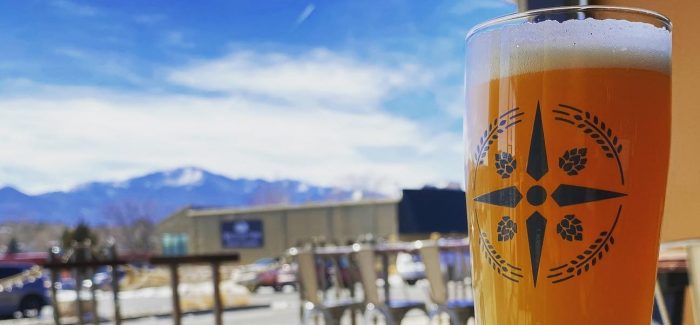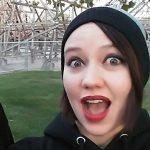 "A friend got me a home brewing kit as a congratulatory gift when I left the Marine Corps. And I latch on to new hobbies pretty hard… I never actually used the kit. I thought, 'I could probably do better than this,' and I proceeded to spend lots of money on bigger and better equipment."
How big, you ask?
"I had a 1-barrel commercial system in my garage by 2015."
But I would argue that Andy and Alyssa France of Lost Friend Brewing Co. (Colorado Springs, CO) bring more than a hobbyist's passion to the industry. They bring a thoughtful presence to each piece of owning and operating a successful brewery in a saturated market. From the name and style of the brewery to the vibe in the taproom, and, of course, the beer itself, Lost Friend Brewing Co. is brewing a culture for good.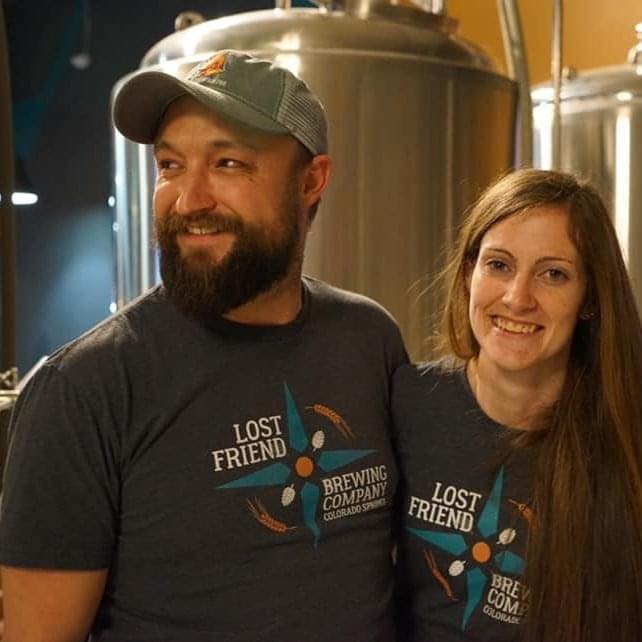 In February, I sat down with the husband and wife co-owner team Andy and Alyssa France to talk all things Lost Friend Brewing Co.—its (fairly recent) history, current state and where these Friends are heading.
Humble Beginnings
Alyssa and Andy had been talking about a lifestyle change for a while, maybe something to do with Andy's "hobby." They saw a storefront become available close to their home and knew a brewery would be perfect. Attempting to not raise too much hype about a new brewery in town, they originally told the real estate agent that they were hoping to open a bakery. However, when the agent started asking Alyssa bakery questions, she had to come clean. "He was asking very specific questions about baking equipment, space needs… I knew we had to actually tell him what we were looking to open," Alyssa said with a laugh.
After learning the France's intent to open a brewery, the real estate agent showed them an even better location for a brewery. This new location, with a stunning view of Pikes Peak, is now the home of Lost Friend Brewing Co. Once the home of a Zumba studio and personal trainer facility, Alyssa and Andy worked hard with friends and family to make it their own. Because they were taking it down to the bones, they could design it intentionally and work to make it the neighborhood hangout of their dreams. Their dream came true when the brewery opened to a standing-room-only crowd in April of 2019. There wasn't an open seat in sight, the beer was flowing and the community was coming together.
What's in a Name?
Lost Friend Brewing Co. is a unique name, no doubt about it. "'Lost Friends' are what we call dogs who are lost and trying to find their way back home," Andy said. Both he and Alyssa will stop their day if they come across a Lost Friend and do all they can to reunite the pup with its family. At a time when they seemed to be finding a lot of Lost Friends and reuniting them, the name got tossed around for the brewery, and it stuck. Coincidentally, the name has taken on more than one meaning over the years. 
"People come in to have a beer and see someone they haven't seen in years. Someone met his biological father for the first time right here."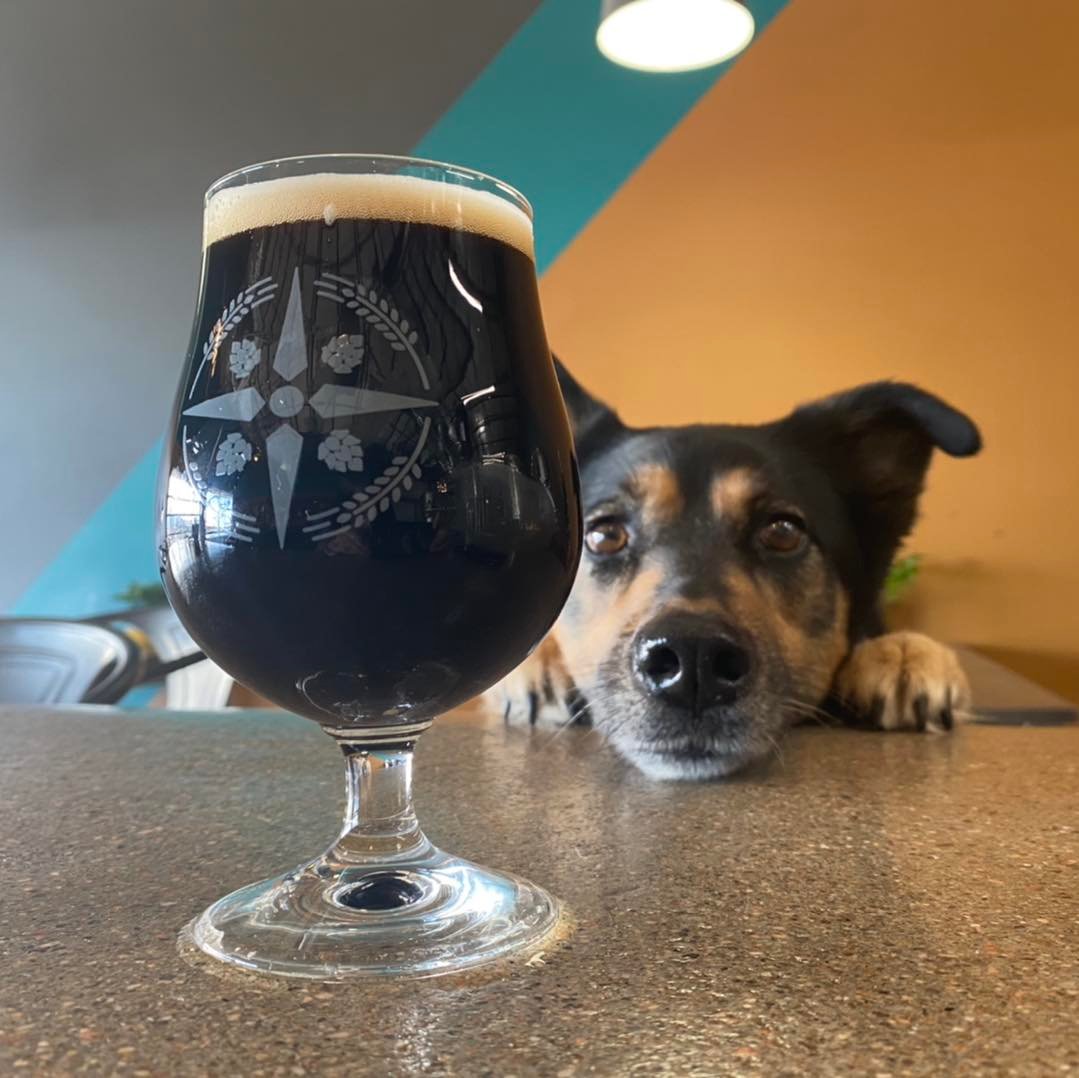 Friends, Family & Teamwork
Andy and Alyssa consider themselves "co-owners with investors." Andy takes care of logistics—planning out recipes, brew schedule and "general managerial stuff." Alyssa handles the paperwork side with payroll, taxes and other financial duties. But it's more than the Frances making the dream a reality. Said Andy, "We're so lucky to have all our staff here."
Meghan Lake joined the team in early 2020 with a heavy sciences background but little brewery experience. "She is an amazing brewer," Andy said, and now Lake is in charge of most brewing at Lost Friend Brewing Co. (LFBC).
Bre Sieck became the creative lead for LFBC in January 2020 and manages the brewery's marketing and creative side. And of course, the friendly beertending staff of Ally Anderson, Chris Voigt , Greg Acosta and Leah Tandberg round out the family of LFBC that make it the true neighborhood hangout that it is.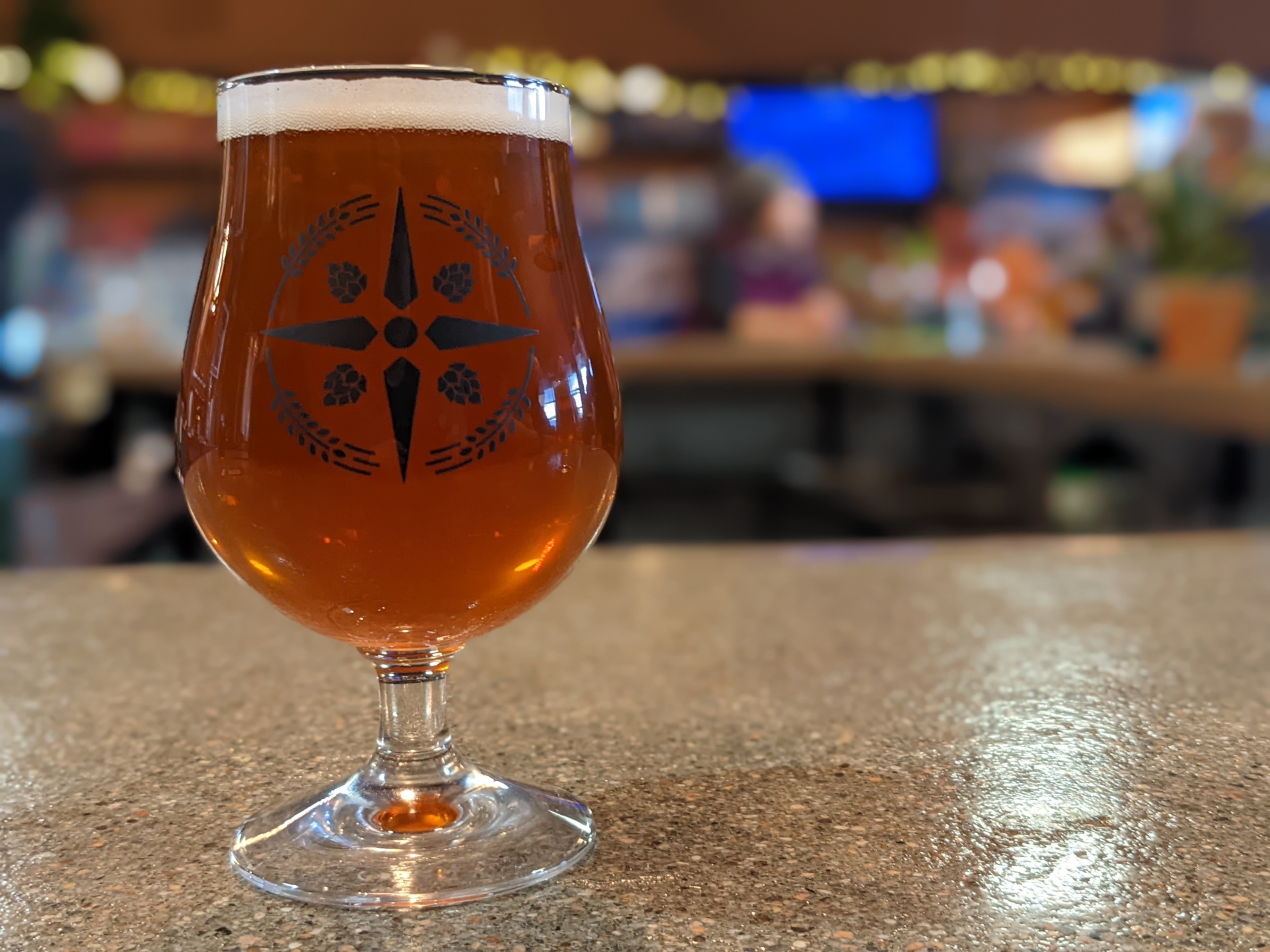 It takes a team to keep the dream alive, and COVID was tough. After turning a profit their very first year open, LFBC was excited for the year of 2020 before COVID derailed all plans.
"We had never done anything like this [running a brewery]. There was a steep learning curve, making sure everything was done right, and we were worrying about it too much," Andy said. No staff were let go during the shutdowns, even if it meant the Frances didn't pay their own salaries from time to time. "The staff have their own lives and struggles. Even at the best of times, customer service can be rough." And so LFBC and its family of staff preserved toward a brighter future. They even make sure to close down operations about once a month so the team can spend time together outside of the brewery and promote a healthy work-life balance.
Approachable from All Sides
When asked what Andy considered to be Lost Friend's style in beer and brewing, he said it's not a style per se. The goal is to create and serve a broad range of approachable beer so everyone can find something they like. And they are always experimenting and tapping small-batch brews.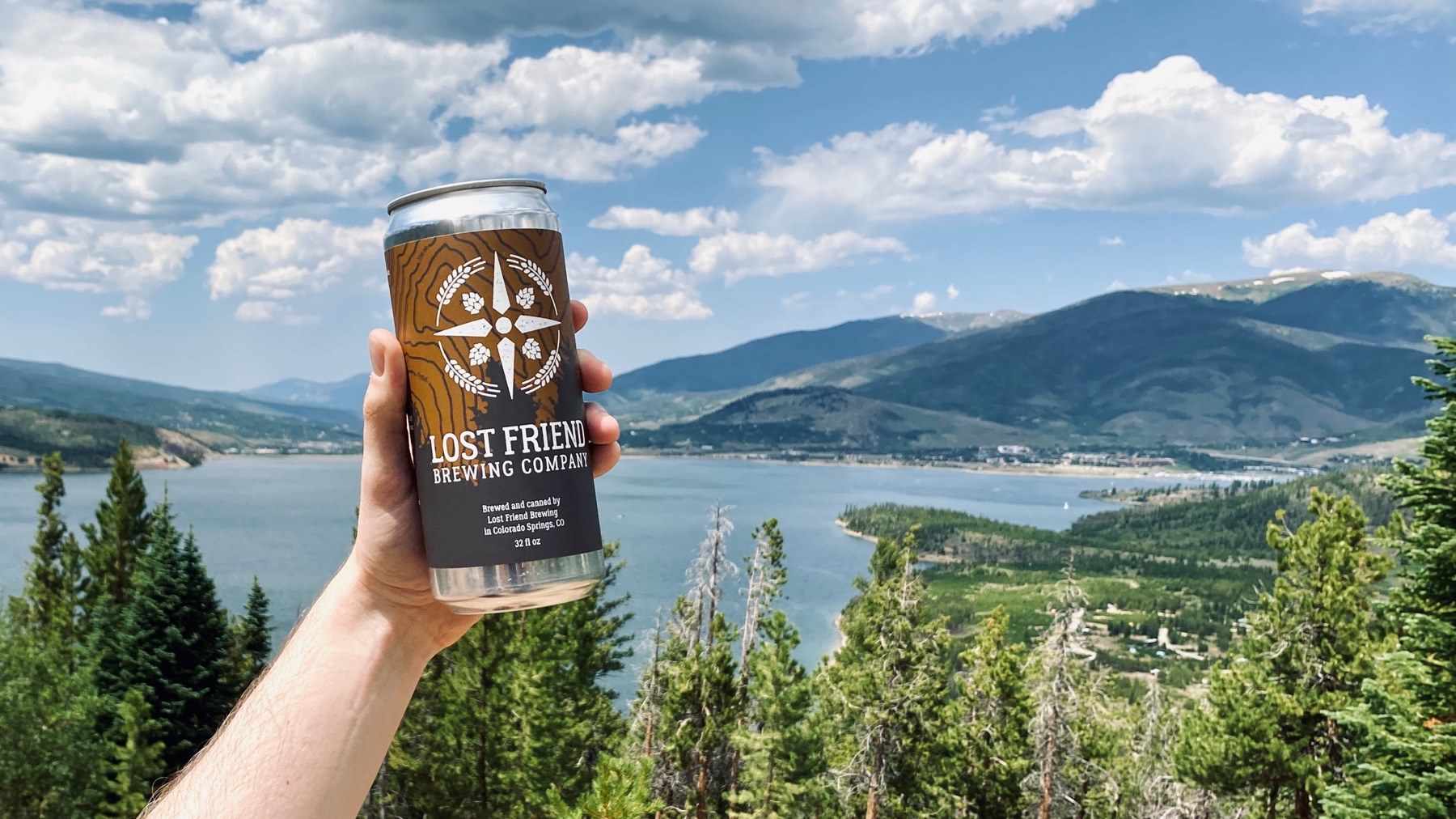 "That's the cool thing about beer," he said. "There are so many possibilities. Someone comes in with a friend who doesn't drink beer, but we can almost always find something they latch onto. Quality beer is important, but the atmosphere and design are just as important. We wanted it to feel like drinking at home."
And it does feel like home. With a variety of visiting food trucks, carabiner clips for dog leashes and containers full of dog treats so pups can get comfortable and a multitude of games and books to occupy any age, Lost Friend Brewing Co. makes it easy to have a few pints, enjoy the space and have a great time with friends.
"It's so worth it to continue to go overboard with the 'hobby'," Andy said.
Building Community & Giving Back
What's on the horizon for LFBC? They are working on some top-secret plans into the distant future and some not-so-secret plans for the near future:
STEAM-y Sundays, LFBC's learning series, encourages the community to imbibe and engage as they bring in local experts on a variety of scientific topics. Free and open to the public, these Sundays promote lifelong learning and that great sense of community. STEAM-y Sundays will return in April.

The

Friends Club

is LFBC's new mug club that just launched in the last few weeks. While there are lots of logistics involved, the team is excited to launch this "insider's club" with open-enrollment membership. If you missed out this year, check back in February 2023!

Quarterly Nonprofit Partnerships

are new to LFBC and have always been a part of what the Frances wanted to do. Past nonprofit interactions were less structured, so Sieck and the Frances worked diligently to make the partnership experience a good one for both partners. The nonprofit partner has the ability to work with the brewing team to create (and actually brew!) their own beer to have on tap, with a portion of proceeds coming back to the nonprofit. The nonprofit then has a taproom takeover night to share their mission and promote their good in the community. LFBC's first partnership is with the Trails and Open Space Coalition (which is near and dear to Andy and Alyssa, as they first met while hiking on a Colorado Springs trail.)

Last but certainly not least, LFBC's Family Dinners have been a hit and more are in the works! During the COVID shutdown(s), the team was looking for a way to still encourage community (safely) but in a unique way. They tried to do the parking lot tailgate parties but wanted to do something more. As COVID restrictions started lifting, conversations with a local chef and food truck owner began. Andy worked with Chef Fernando of the Tepex food truck to create an experience of smaller, intimate multi-course dinners paired with LFBC beer. It's exactly what the Frances were hoping for—a new way to create community. All three dinners so far have sold out within the first few days of ticketing. The next dinner is scheduled for March 13—be sure to get your tickets early!
Stay up to date on all Lost Friend Brewing Co. happenings by following them on Facebook!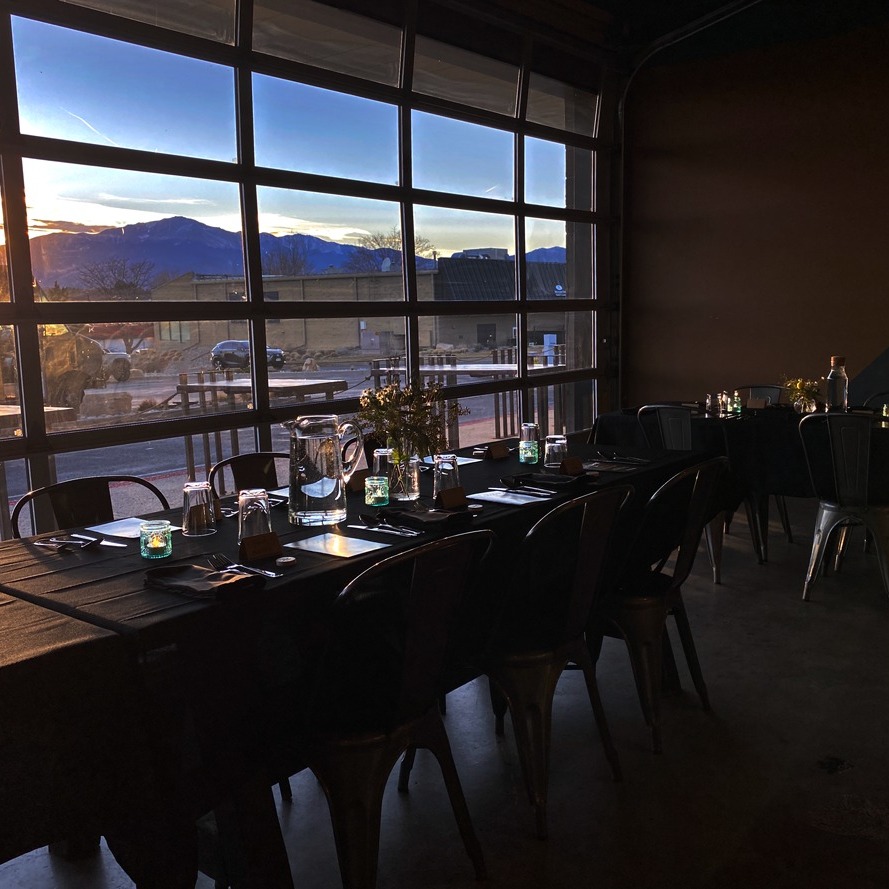 ---