No Comments
Brewery Showcase | Amorphic Beer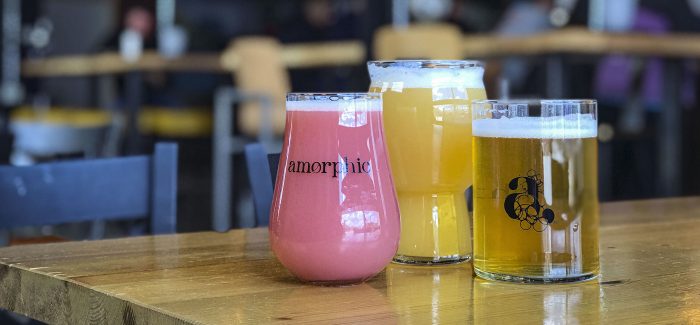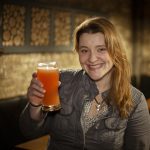 As one of Milwaukee, WI's newest and most innovative breweries, Amorphic Beer resides in an old brick industrial building in the Riverwest community. The building has a long history of housing creative scientific endeavors, including being the birthplace of the world's first handheld electric drill, post-WWI. The Hole Shooter was eventually absorbed into Milwaukee Tools' product offering.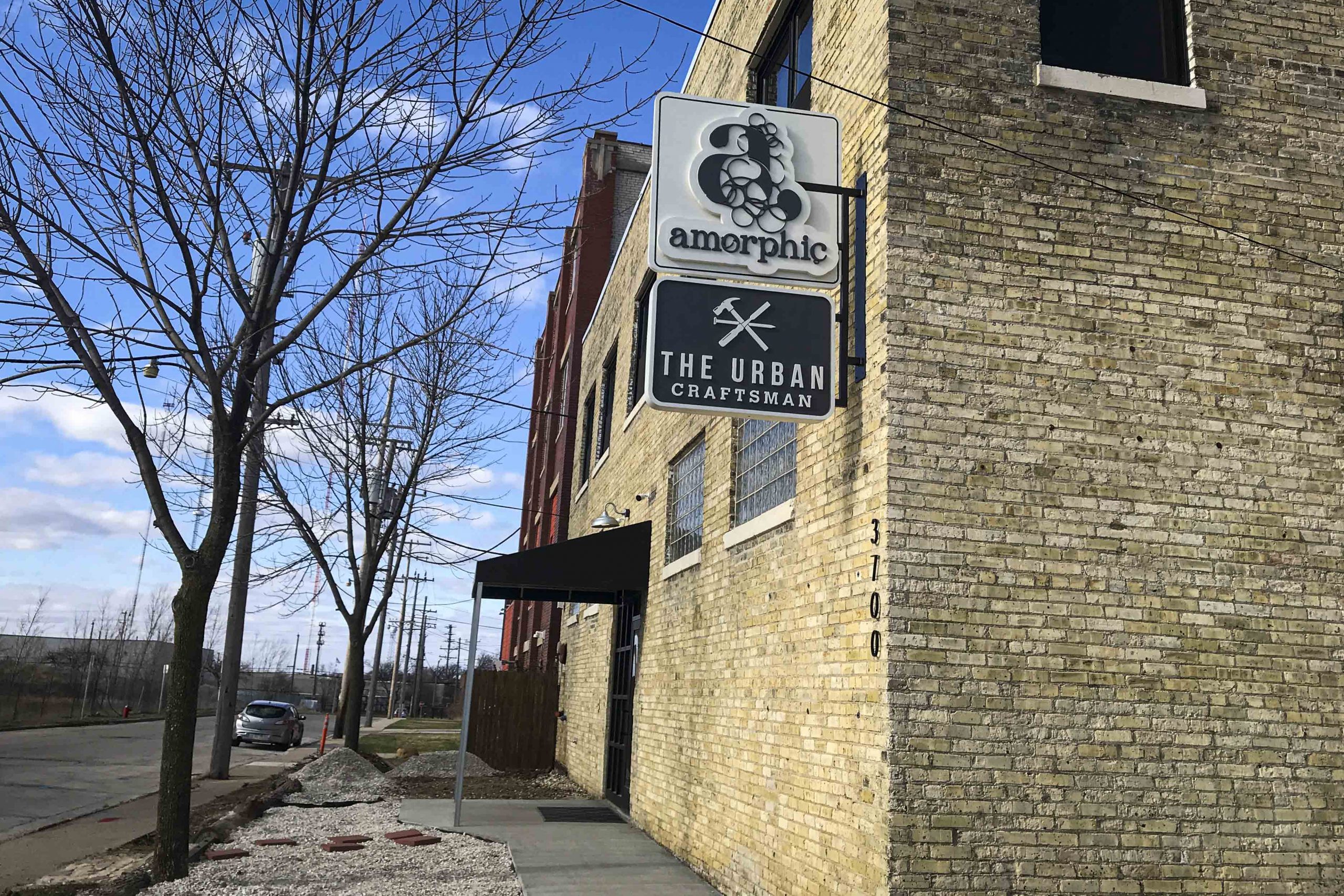 The common threads of science and creativity show in every aspect of the beautifully renovated 10-barrel brewery and tap room that opened December of 2021.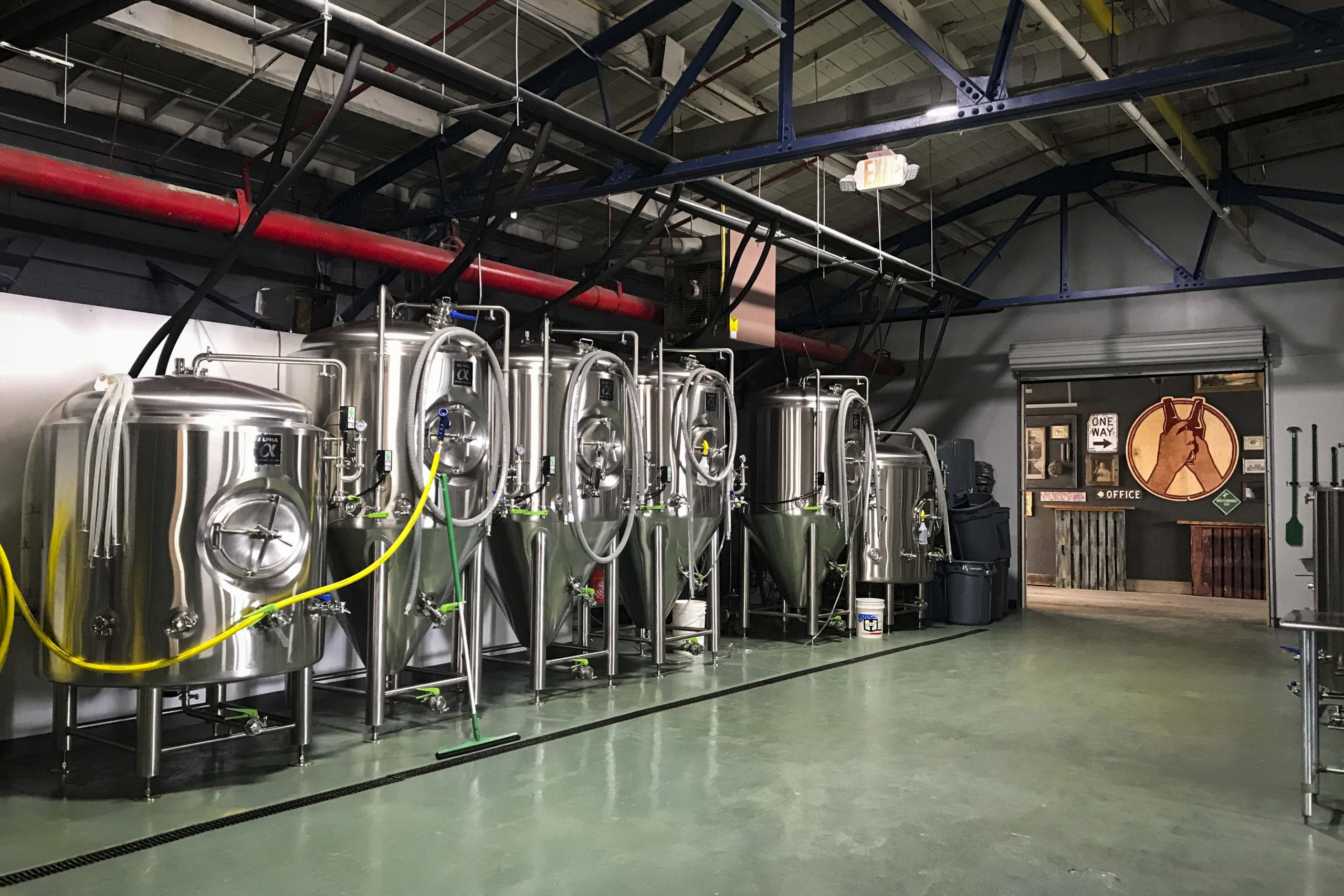 Microscopes and laboratory equipment become table décor and signage holders. Beer is served in glass beakers and other "shapeless" glassware.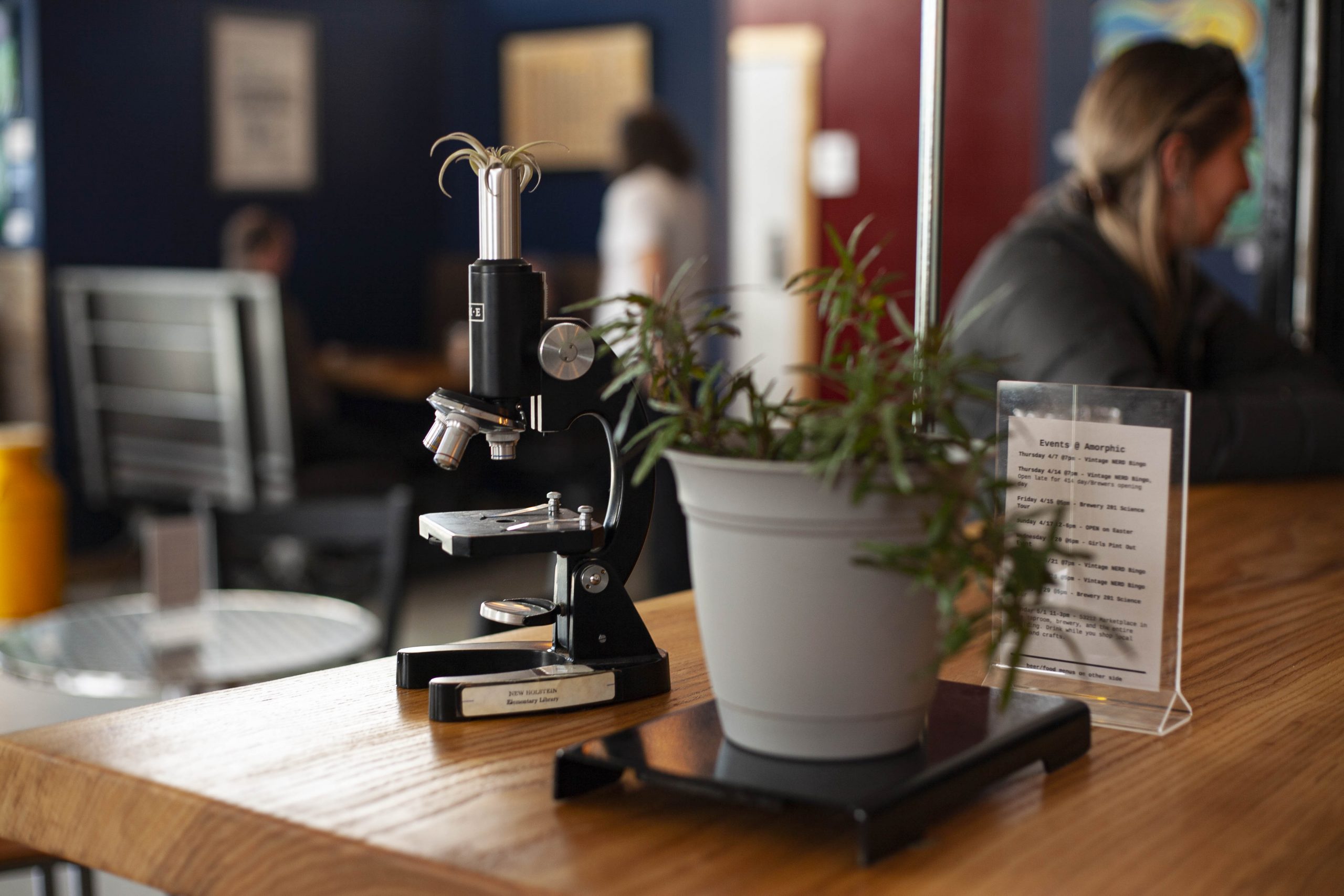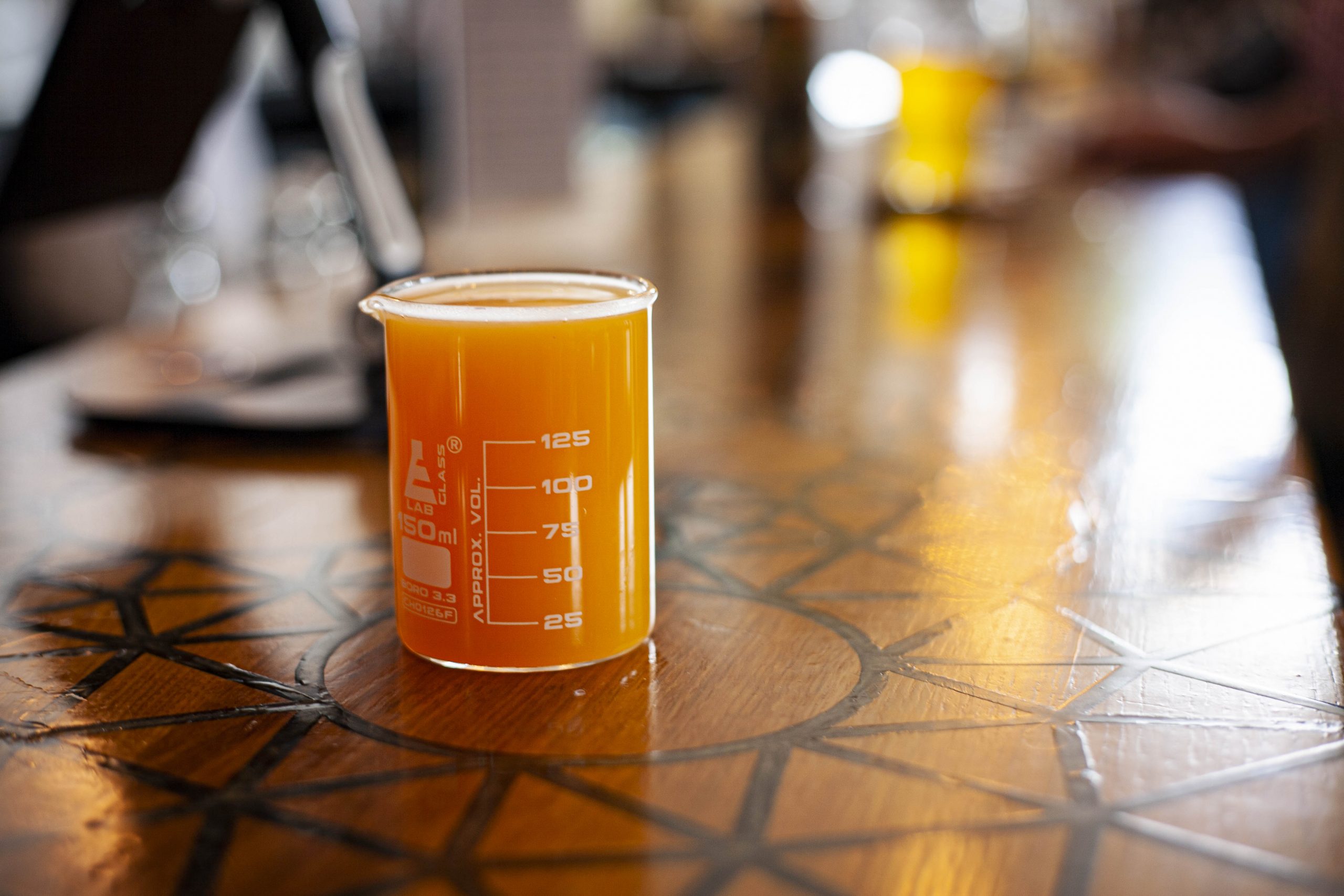 The bar top, which was hand-crafted at The Urban Craftsman next door, is inlaid with an interesting, graphic pattern inspired by a method used to solve partial differential equations (read: nerdy).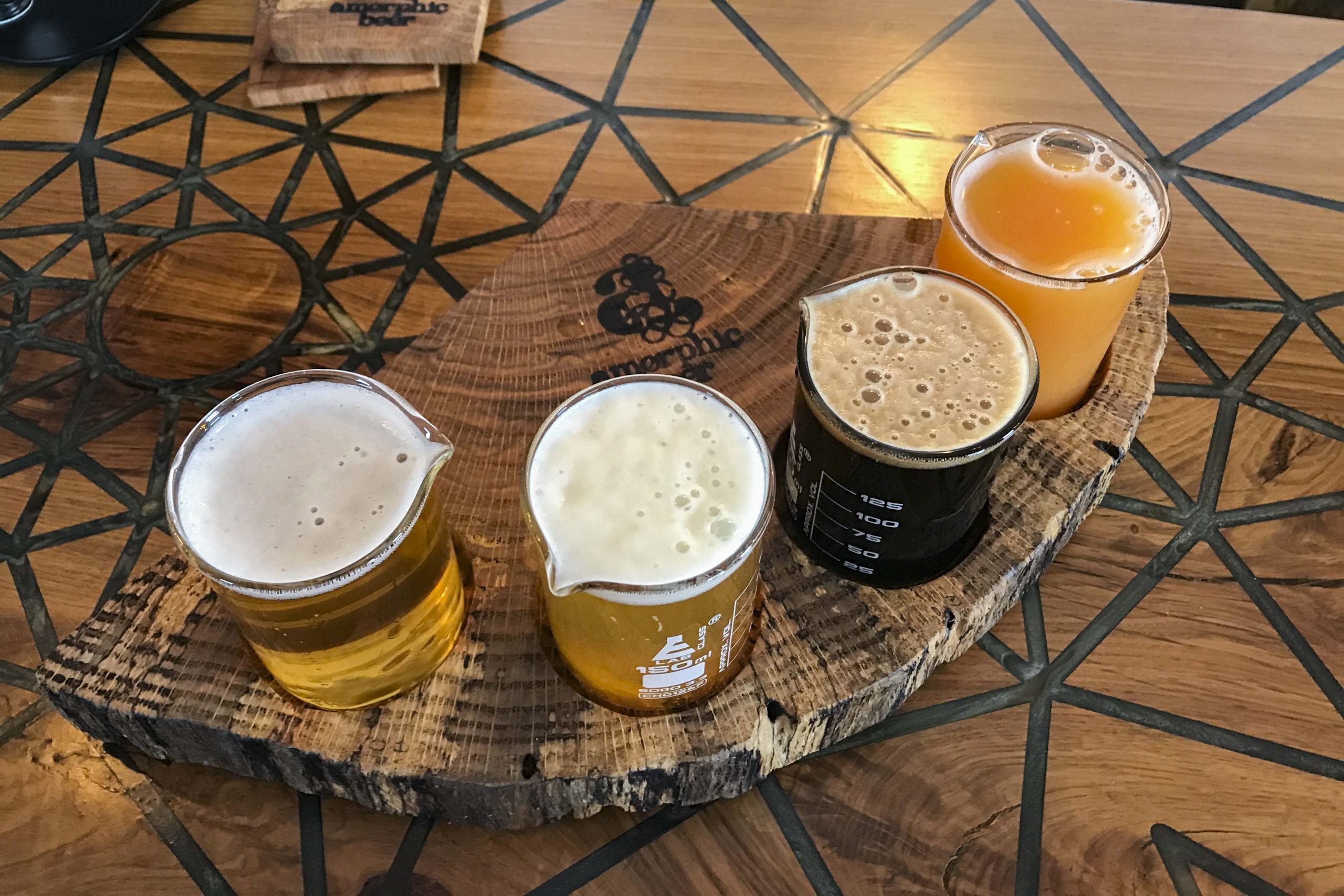 Shelves around the taproom are stacked with brain teasers and puzzle games, awaiting curious minds fueled by intriguing brews.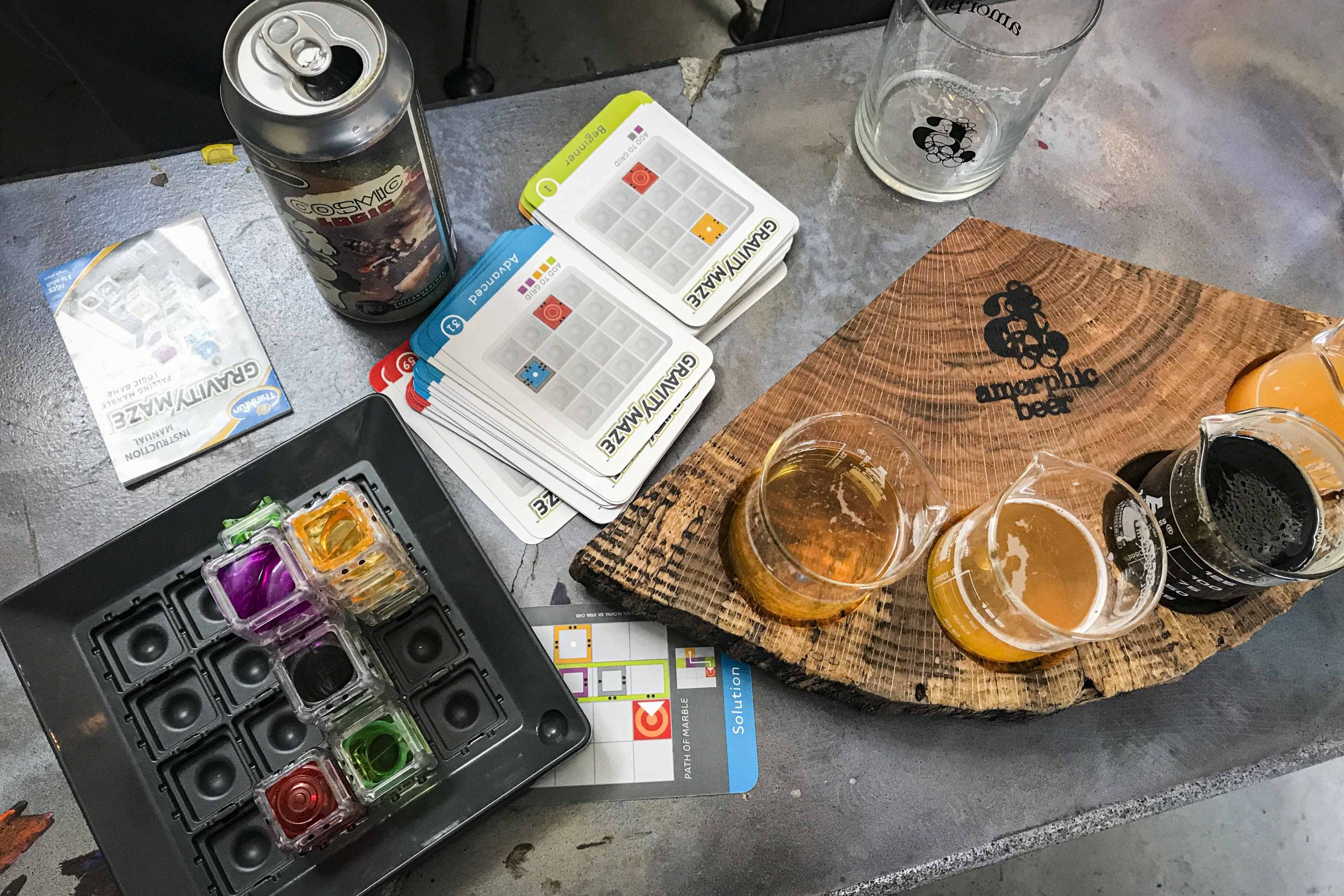 Making Science Fun
Math, engineering and fun come together in this pet-friendly space. A retro vacuum-drawn BINGO machine becomes the focal point on Thursday nights for Nerd Bingo… like normal Bingo, but with science trivia thrown in.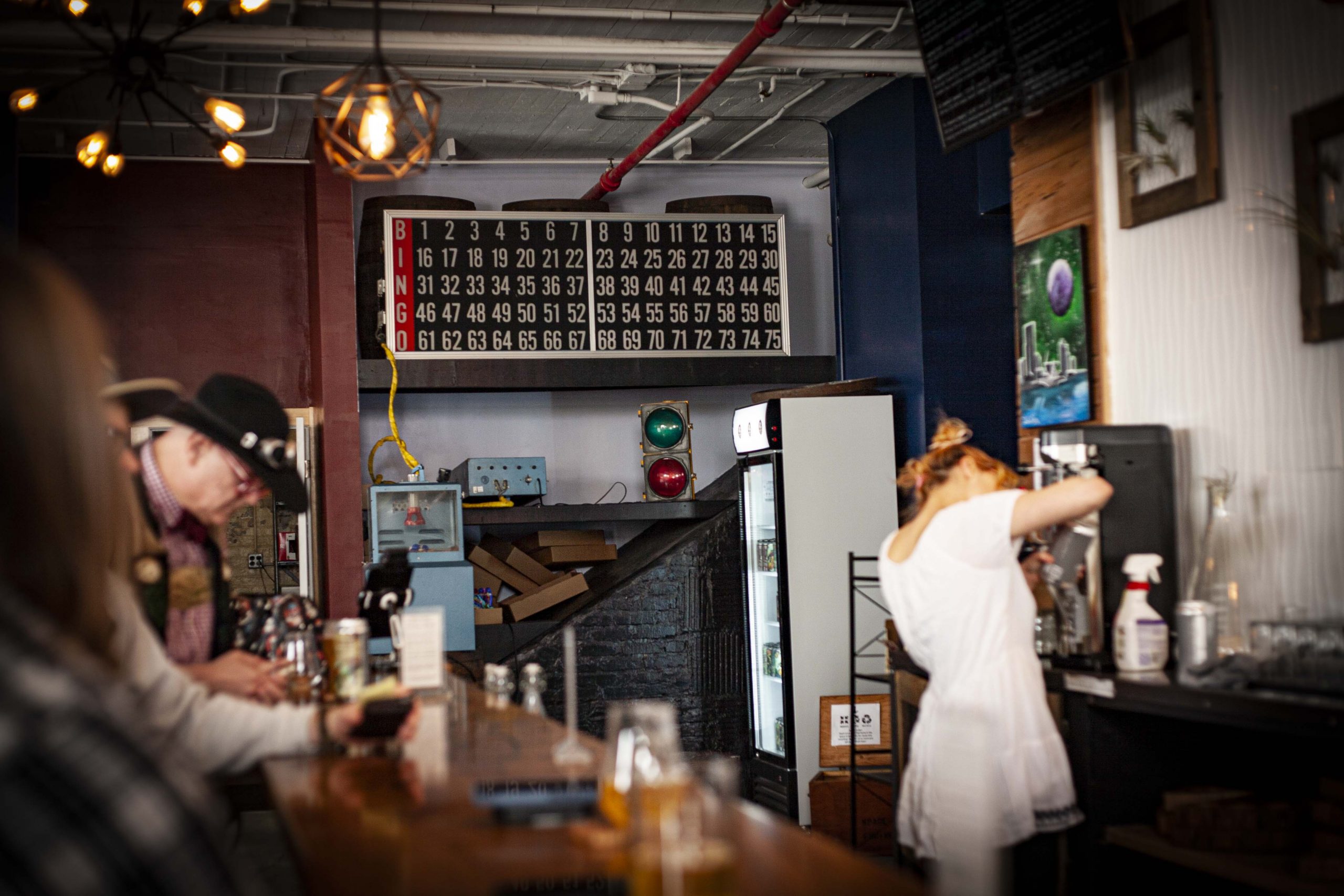 The mismatched, eclectic furniture resembles that of an inventor's laboratory; seemingly random objects welded together in Sputnik-esque shapes.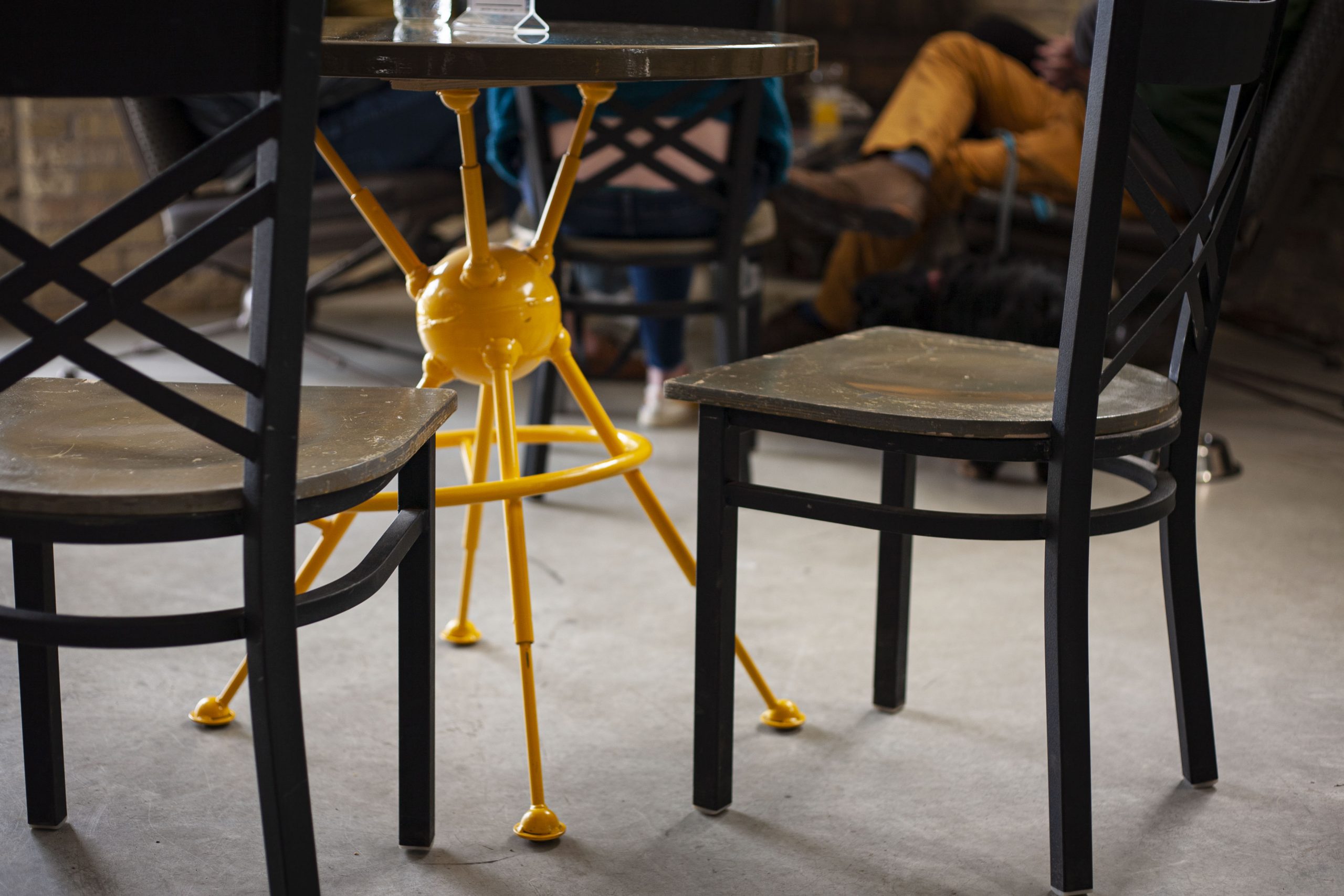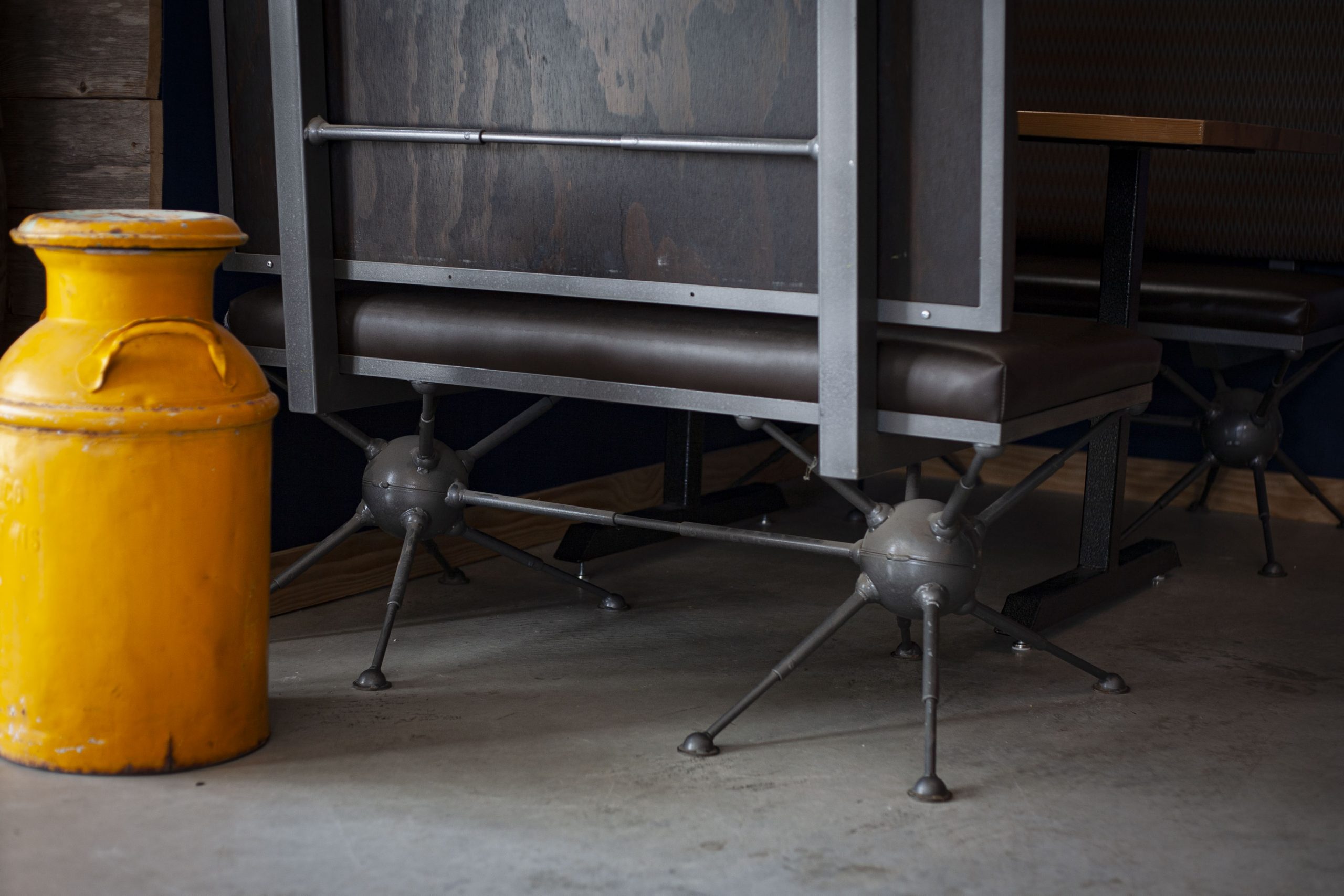 "The owner of the building is a serious junk collector, in the best possible way," said Emmy Broeckert, sales and distribution manager, as she sat at the bar sipping a hazy IPA from a four-ounce beaker. "All of this stuff was already here… the Bingo machine, the furniture. We just had to get creative and put it together." Broeckert's husband Joe joined forces with Alan Willhite and Ron Hockersmith, all engineers of varying backgrounds, to open Amorphic Beer. She recently left her job as a Quality Control Scientist at a local medical device company that makes transfusion and transplantation diagnostic products. Needless to say, there's a lot of brainpower behind this team.
Riverwest has no shortage of creativity as a community, and in fact, Amorphic is in the perfect location for creative collaboration. It's next door to an artists' co-working space which houses the welder that helped them with the creation of their taproom furniture and tap handles from old tools, as well as the graphic artist who designs their labels.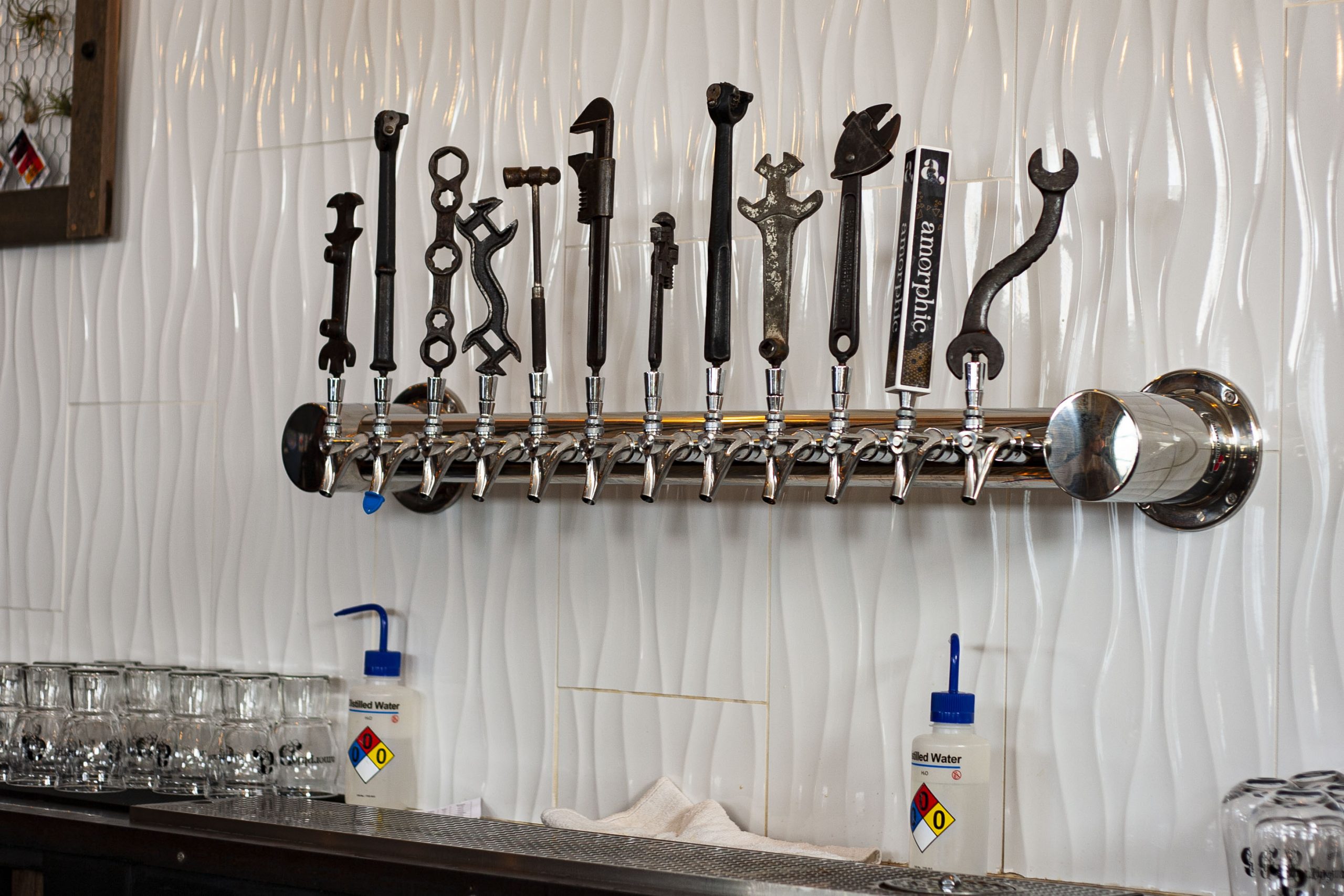 The collaboration doesn't stop with arts and crafts. Gathering Place Brewing, Black Husky Brewing, Company Brewing, Eagle Park Brewing, Good City Brewing, Lakefront Brewery, Dead Bird Brewing, and even Milwaukee Brewing Co. are all within a few miles of Amorphic; there's no need to leave the neighborhood!
Amorphic beers may be "shapeless," but flavorless they are not…
Math and engineering are the backbone of what Amorphic does. Their beers are "engineered through scientific exploration"- designed in reverse based on the desired outcome and developed for particular flavors. Unusual fermentation temperatures and yeast additions add complexity to the finished beers, creating an experience that's unlikely to be replicated anywhere else.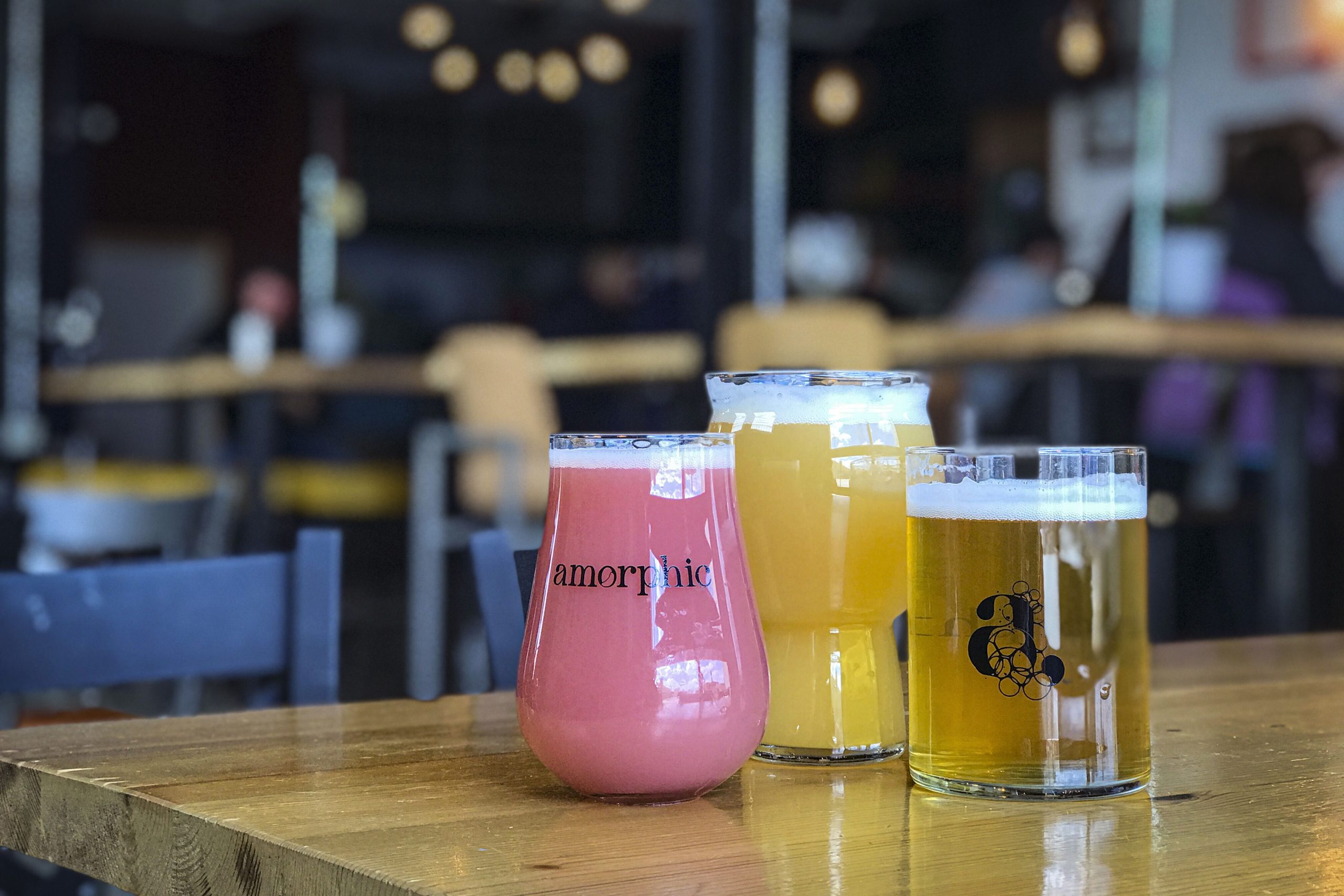 The beer list at Amorphic puts a strong focus on experimental IPAs. From quadruple dry hopping  to "liquid" cold hop additions to mash hopping, Phantasm powder to wine yeast dosing, Founder and Director of Beer Hockersmith has no shortage of ideas to make unique, flavorful, hoppy beers. But the menu includes a well-rounded selection of other styles as well. They've dabbled in Bohemian-style lagers with ingredients directly from the Czech Republic. They've pushed the envelope with yeast esters in Bavarian Hefeweizens and French Saisons. Their intensely-colored, slushee-style fruited sours are deliciously drinkable. And they've only been open since December.
The How Are Ya Not So Bad? key lime and blackberry kettle sour, for example, pours a thick pink and is served in a delicate yet bulbous glass. The juicy flavors of blackberry and lime blend beautifully with a hint of sour, a pinch of salt, and just a touch of oaky woodiness.
Try anything on the menu, and it will launch you into trying everything on the menu.
Get Some!
For the time being, Amorphic Beer will only be available in their Milwaukee tap room and at very select locations. Beer is canned monthly via mobile packaging unit, and available in four packs of 16 ounce cans at the brewery. 750 ML crowlers (in Metric, of course) are also available to order.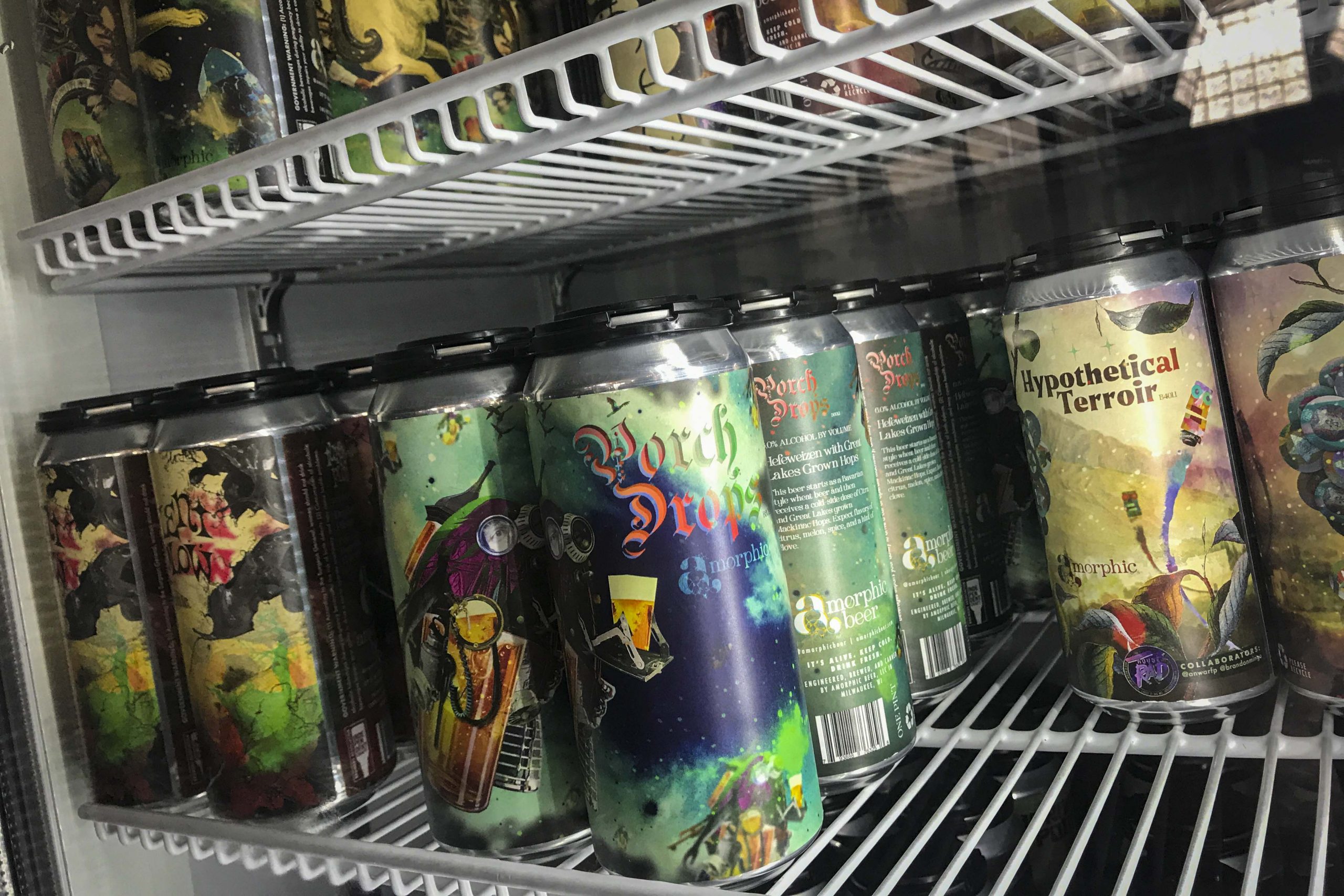 ---