No Comments
Can't-Miss Beers to Try at the Firestone Walker Invitational Beer Festival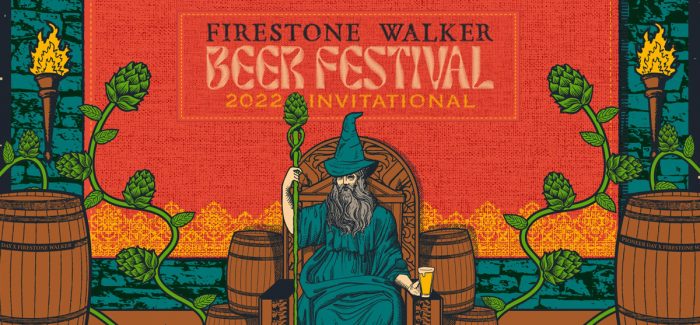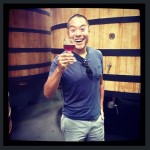 This weekend's Firestone Walker Invitational Beer Festival will once again boast one of the more impressive lineups of beer producers from across the globe. But despite being such a great problem to have, being presented with such a formidable lineup of all-star beers, can sometimes feel a bit daunting. So we decided to help sift through the sea of phenomenal beers to highlight a few that have particularly piqued our interest. More selfishly, while we could easily just stick to the incredible lineup of Lagers available at the FWIBF, this was more an exercise in helping us to plan our own routes so we're not scrambling the day of the festival.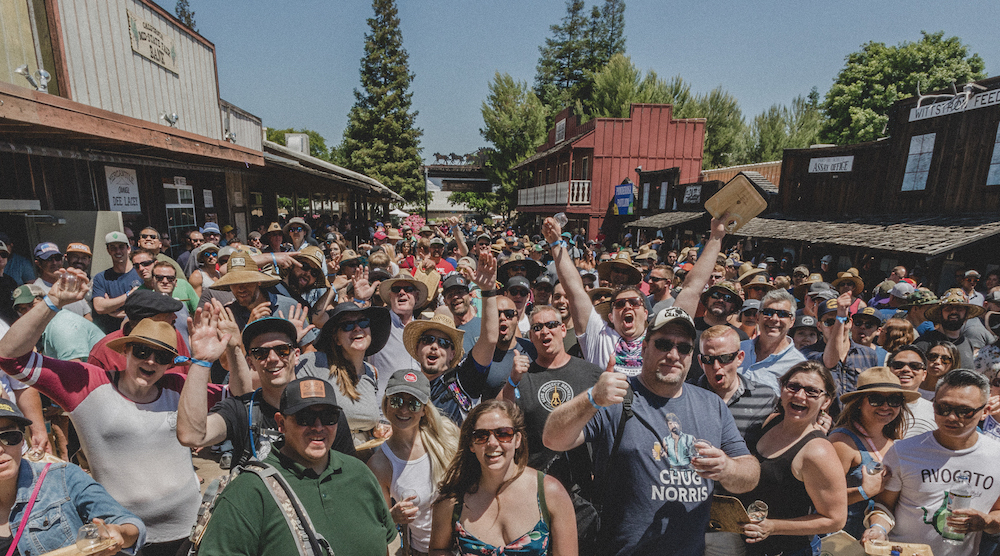 Beers to Try First:
Firestone Walker – Parabaloid
The iconic Parabola achieves new heights aged in 14 year Old Fitzgerald bourbon barrels and 18 year Sazerac rye whiskey barrels.
Firestone Walker – Dark Ray
One of our favorites from the Brewmaster's Collective membership series, Dark Ray blends barrels of one-year-aged Parabola and two-year-aged Velvet Merkin, then added locally sourced Madagascar Vanilla beans, cocoa nibs, and coconut. The result is a liquid Mounds bar profile from the man himself, Matt Brynildson
Firestone Walker – California pFreimin'
A blended saison made in collaboration pFriem Family Brewers in Hood River, Oregon was all we needed to hear.
Firestone Walker – Foggy on the Details
Similarly, when you say Hazy Pale Ale made in Collaboraiton with Monkish, count us in! Foggy on the Details is DDH pale ale brewed with a large portion of Admiral Clipper Oats as well as Admiral Pils malt then hopped it liberally with Nelson Sauvin, Citra, Centennial, and Galaxy for intensely juicy tropical, stone, and citrus fruit flavors.
Cellarmaker – Works & Days 
Works & Days incorporates four elements into a blended barleywine two parts double oak aged Barleywine aged in Weller Reserve and Thomas Handy Rye, along with a barrel of their Bourbon aged Munichwine aged in Heaven Hill and finally a Bourbon aged Barleywine aged in Old Fitzgerald barrels which all-in matured on wood for two years.
Half Acre Beer Co. – Double Barrel Benthic
While Half Acre has historically been known for their IPAs, their Benthic series has become immediate favorites among Barrel-Aged Stout fans, and their Double Barrel Benthic is the cream of the crop. Aged in Willett and Heaven Hill bourbon barrels for the first seven months, Double Barrel Benthic is then blended into freshly emptied apple brandy barrels for an additional seven months before being infused with both toasted coconut and cinnamon.
Highland Park Brewery – Luxury
Highland Park is the complete package in terms of proficiently producing a wide variety of styles, and Luxury speaks to their capabilities in barrel-aging by featuring an Imperial Stout aged in Heaven Hill Rye & Weller Wheated Bourbons. To finish things off, Luxury also saw a massive helping of vanilla including the Vanuatu, Comoros, and Uganda varietals resulting in a most decadent of barrel-aged adjuncted beers.
Monkish – TXXTH
While Monkish's hop game is what put them on the map, they continue to impress with their barrel-aging program and TXXTH represents one of the more exciting entries in their arsenal. This anniversary blend includes Imperial Stouts aged 24mo aged in Buffalo Trace and 28mo aged in Weller barrels before being conditioned on raw coconut and Madagascar vanilla beans.
Sante Adairius – West Ashley Cuvée
Sante Adairius has long been a favorite of ours for its nuanced approach toward spontaneous and wild beers. And West Ashley has long been a huge piece of what has made them so well-regarded. This cuvee version of their flagship features a blend of four consecutive years of West Ashley (2018, 2019, 2020, and 2021). Each of those years were aged the entire time in Pinot Noir oak barrels WITH fruit.
Side Project Brewing – Derivation Blend #15, For Gabe, Beer: Barrel : Time 2021, Tête du Cuvée Vintage 2019
Without question, this should be your first stop during the festival if you like clean barrel-aged big boozy beers. This entire lineup alone would be worth the price tag of the festival and it's likely to run out first.
Revolution Brewing – Sanctuary #11 – Double Barrel Deth's N' Roses
Revolution Brewing was an early pioneer of barrel-aged beers and continues to not only remain relevant, but cement itself as one of the leaders in the segment. Their Deth's Tar series has been hyped about for years and this Sanctuary edition is sure to impress.
The Lost Abbey – Vintage Duck Duck Gooze Blend 2022
One of the early truly hype beers to catch a national following, Duck Duck, continues to retain excitement around its release
---
Worth Exploring
Balter – Fell on Dank Days
One of the more intriguing breweries comes to us from Australia. With as much as Firestone Walker has been incorporating Southern Hemisphere hops in their beer as of late, it only makes sense to collaborate on some hop-forward beers. Fell on Dank Days features a DDH of Simcoe and Mosaic. And also includes NZ Motueka & Nectaron followed by Galaxy & Aussie Cascade.
Beavertown Brewing – Mother of the Woods
Similarly, Beavertown out of the UK features a Mixed Ferm Saison which incorporates Blackthorn blossom as a foraged ingredient as well as local honey.
Cervecerìa Antares – Titánica
If it weren't intriguing enough to experience a brewery based out of Buenos Aires, Cervecerìa Antares also caught our attention with a 20% Eisbock. We recommend small sips.
Green Cheek – Swimmin' in the Tropics
Green Cheek is one of the top breweries to watch nationally when it comes to hop innovation and Swimmin' in the Tropics represents several elements of the cutting edge in that field from Phantasm powder to Thiol yeast, we're excited to see how this beer will burst with flavor profiles simply by unlocking newer cutting edge techniques in hops.
Green Bench Brewing – Stead Ale
Khristopher Johnson has long been an industry revelation in developing spontaneous and wild beers. So much so that their Foeder for Thought has become a can't miss for fans of the style. With Stead Ale, we're excited to try his foeder fermented Farmhouse Ale Double Dry Hopped with New Zealand Rakau and Simcoe. It's fermented with their house culture of S. diastaticus and Brettanomyces, lending to an aroma of intense tropical fruit.
There Does Not Exist – Temporal Illusion
Located right down the road in San Luis Obispo, There Does Not Exist is intriguing not just for the style of beers they produce but also for the stunning label art they so thoughtfully incorporate on their beer packaging. Temporal Illusion is a collaborative Saison made with Firestone Walker. It started with a Rye base Saison, brewed at TDNE, then incorporated some hand-selected barrels from Firestone Walker Barrelworks in Buellton. The blend culminated with 88% Rye Saison, 10% Sauvignon Blanc Wild Ale, and 2% mixed fermentation IPA.
Other Notables
Burial Beer – The Ostensible Realities of Fanatical Unforgiveness
Imperial Stout with Thai Banana, Strawberry, Toasted Coconut, Vanilla Bean, and Peanuts (Collaboration with Resident Culture)
Casey Brewing & Blending – Fut De Cognac Et Miel
Cigar City – No-Hitter in Progress
BBA Stout with Coconut and Pistachio
Garage Project – Pineapple Milkshake IPA layered with Wild Raspberry Sour
Great Notion – Timberbeast
The 2021 Timberbeast Beer is an Imperial Stout aged in Widow Jane bourbon barrels for over 20 months. It was then conditioned with an abundance of Madagascar vanilla and Coava Coffee's Ethiopia blend coffee
Humble Sea – BA HS5
Omnipollo – Billionaires 
Pinthouse Brewing – Pineapple Grove Hazy DIPA 
Russian River Brewing – RnD IPA
The Bruery – Black Tuesday (4 Timed Stout Tappings)
The Veil – Pallbearer
Imperial Stout aged in Willett bourbon barrels for 24 months blended with Pallbearer aged in Laird's apple brandy barrels for 24 months.
Urban Roots – Stoutywine
Wayfinder – Jazz Witch Cold IPA
WeldWerks Brewing – 2022 Medianoche Reserve
---
All-Lager Allstars
Bagby Beer – No Hype
Blackberry Farm – BFB Pilsner
Brauerei-Schönram – Schönramer Pils
Burial Beer – One of us Will have to Bury the Other
Foeder aged Mexican Lager
Chuckanut – Chuckanut Asian Style Lager
Cloudburst Brewing – Happy Little Clouds
Contemporary American-Style Pilsner which won 2021 GABF Silver & 2022 World Beer Cup Bronze
Firestone Walker – Cosmic Crispy Boys
Fonta Flora – The Pearl – Oyster Pilsner
Green Bench – Postcard Pils
Green Cheek – Crushing is Relative
Highland Park Brewery – Timbo Pils
There Does Not Exist – 60 Days in Hell – Helles
Other Half – Pivo Snaps
This special edition of our Poetry Snaps rice lager brewed in collaboration with our friends at Firestone Walker is a mash-up of our rice lager and their classic Pivo Pils. We brewed it with Bavarian pilsner malt and rice to give it a classic German malt profile but with a slightly lighter body. Hopped with Hallertau Mittelfruh and Spalt Select in the early editions and then finished off with late editions of Saaz and Saphir hops in the whirlpool and Saphir in the dry hop. Saphir is a hop that both Poetry Snaps and Pivo Pils share as the main hop profile and is loved at both breweries for its delicate tangerine-like citrus character, floral notes, and some mild spice.
Pinthouse Brewing –  Lasso Pils
---