No Comments
Hops & Pie Hosts Monster Lineup to Preview WeldWerks Invitational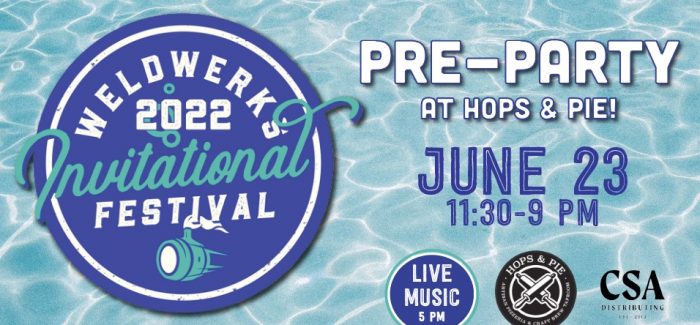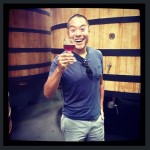 It's become relatively common for Denver's beer scene to roll out the red carpet whenever high-profile beer festivals and conferences like GABF and CBC come to town. In years past, the city's best beer bars and bottleshops have benefitted from A-List breweries attending these events with access to an incredible array of beers that aren't typically distributed to the state, and this weekend happens to be one of those occasions.
Hops & Pie, has endured as one of the Mile High City's top-tier beer bars despite a slew of recent closures that have included iconic mainstays like Falling Rock and Freshcraft. And part of Tennyson Street beer bar, pizza shop, and now donut shop's success has been its ability to consistently land high-profile tap takeovers for special events like this weekend's WeldWerks Invitational.
For those who weren't able to snag a ticket to Saturday's all-star event or aren't able to make the trek up to Greeley, Hops & Pie will be offering a healthy smattering of beers being poured at the fest through a WeldWerks Invitational Beer Festival preview takeover spanning Thursday, June 23 through Friday, June 24. Among the list of absolute bangers includes the first opportunity to try WeldWerks' Summer Starry Noche. Check out the first list of beers tapping today and tomorrow at Hops & Pie.
Trillium A-Street
Trillium Blue Hill
Trillium Green Street
WeldWerks Summer Starry Noche
Alvarado Street Contains No Juice
Alvarado Street /Cellermaker Collab Stoney Hops
Great Notion Blueberry Muffin
Great Notion Juice Jr
Jester King Estival Dichotomous
Maine Beer CO Dinner
Pinthouse Pizza Electric Jellyfish
Southern Gris Teal
Weathered Souls German Chocolate Cake
Drekker Ectogasm
Superstition Blueberry Spaceship Box
Resident Culture Whatever you feel just dance
Resident Culture Lightening Drops
Russian River Pliny The Elder
Russian River Blind Pig
---