No Comments
Spice Trade Brewing Co. | Palm Springs: Iced Tea & Lemonade Kolsch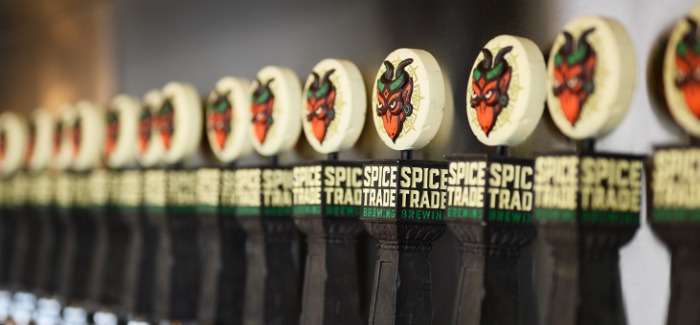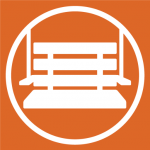 Summer is heating up, and the competition for the most crushable hot weather beer is fierce this year. With the hottest days of summer yet to come, the parade of pilsners and lagers will only last so long. For that crisp beer on a hot day craving, Spice Trade Brewing Company's Palm Springs: Iced Tea & Lemonade Kolsch, is a refreshing and unique spin on a classic non-alcoholic summertime favorite that won't disappoint.

Spice Trade Brewing Company from Greenwood Village, Colorado (originally the Yak & Yeti Indian and Nepalese restaurant) has been brewing beer focused on ingredient forward flavors since 2008, and opened a stand-alone brewpub in 2020. With beers that rotate with the seasons, they boast everything from traditional styles to more adventurous flavors, such as an Aleppo Pepper Mexican Lager, Coconut Pale Ale, or a red wine/beer combo. In addition to their bold and unique flavors, Spice Trade Brewing Company brews all of their beer to be gluten removed (different from gluten free).
Palm Springs: Iced Tea & Lemonade Kolsch is the embodiment of a summer porch beer. It is alive with fresh lemon and sharp black tea, with an easy drinking abv of 5.2% to boot. The cold steep infusion of black tea is evident the moment you crack open a can as it fills the air with scents of sparkling sweet tea and lemongrass. The taste is smooth, refreshing, and downright crushable, with flavors of fresh sun tea and sweet lemonade. Don't mistake this as an everyday shandy, the Kölsch backdrop is still evident and holds up to the sweetness of the additives. Pairs best with lawn games, grilling, or the back nine when you're looking to make par.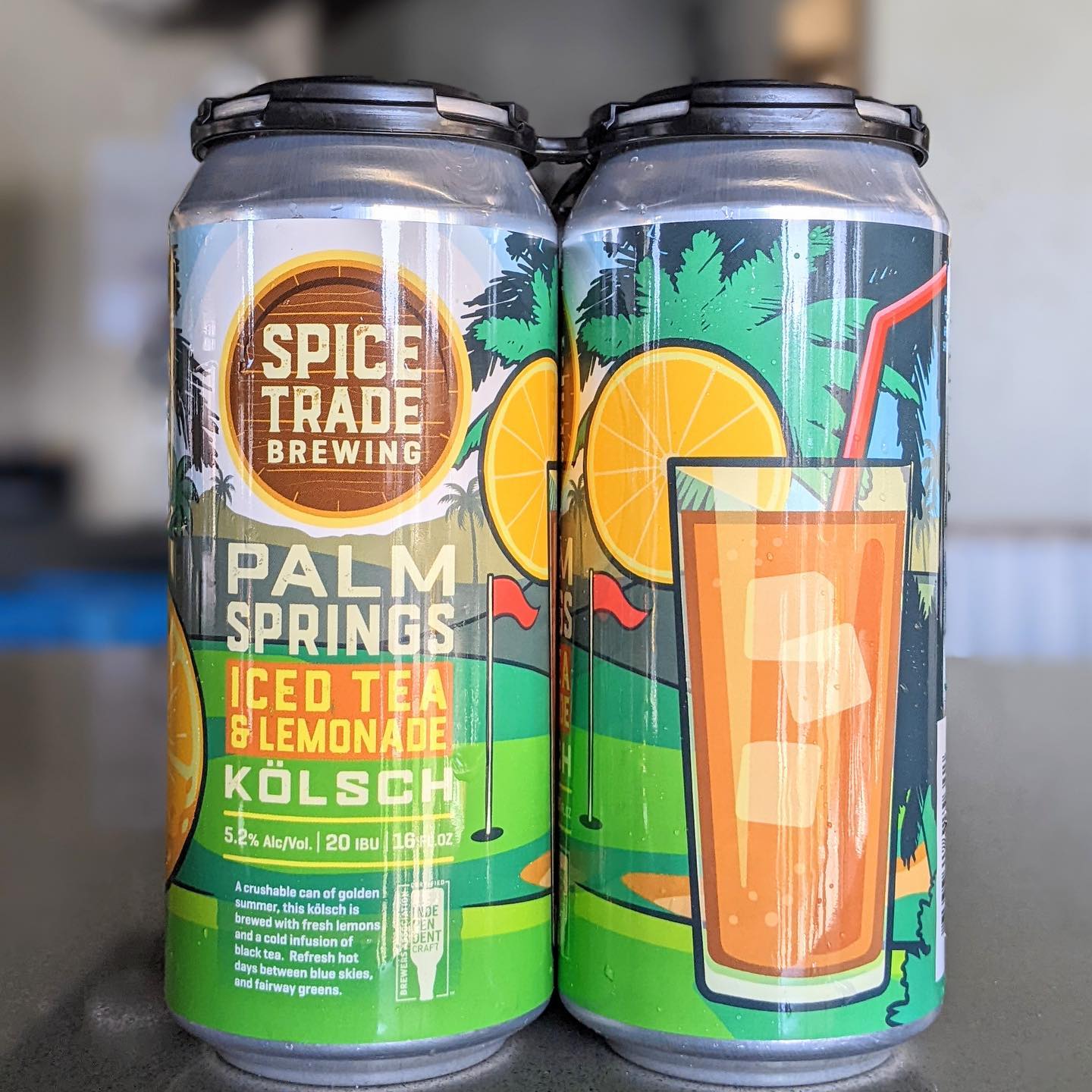 All photography courtesy of Spice Trade Brewing Co.
---