No Comments
Event Recap | 2021 Great Taste of the Midwest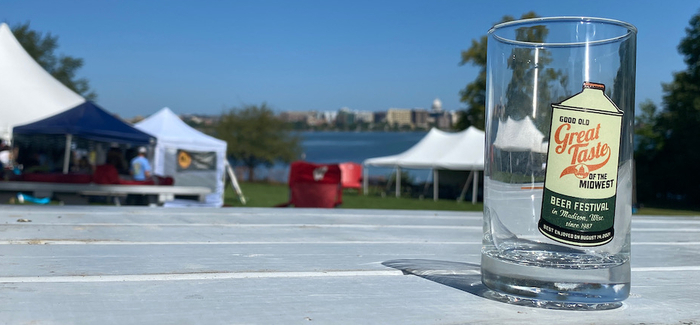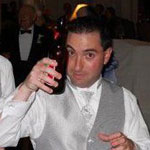 Since 1987, the Great Taste of the Midwest has been a chance for Midwest breweries and beer lovers to converge on Madison, Wisconsin to enjoy some of the region's best beers. This past Saturday the tradition continued with some new safety precautions, but that didn't impact the festival which once again brought the beer community together.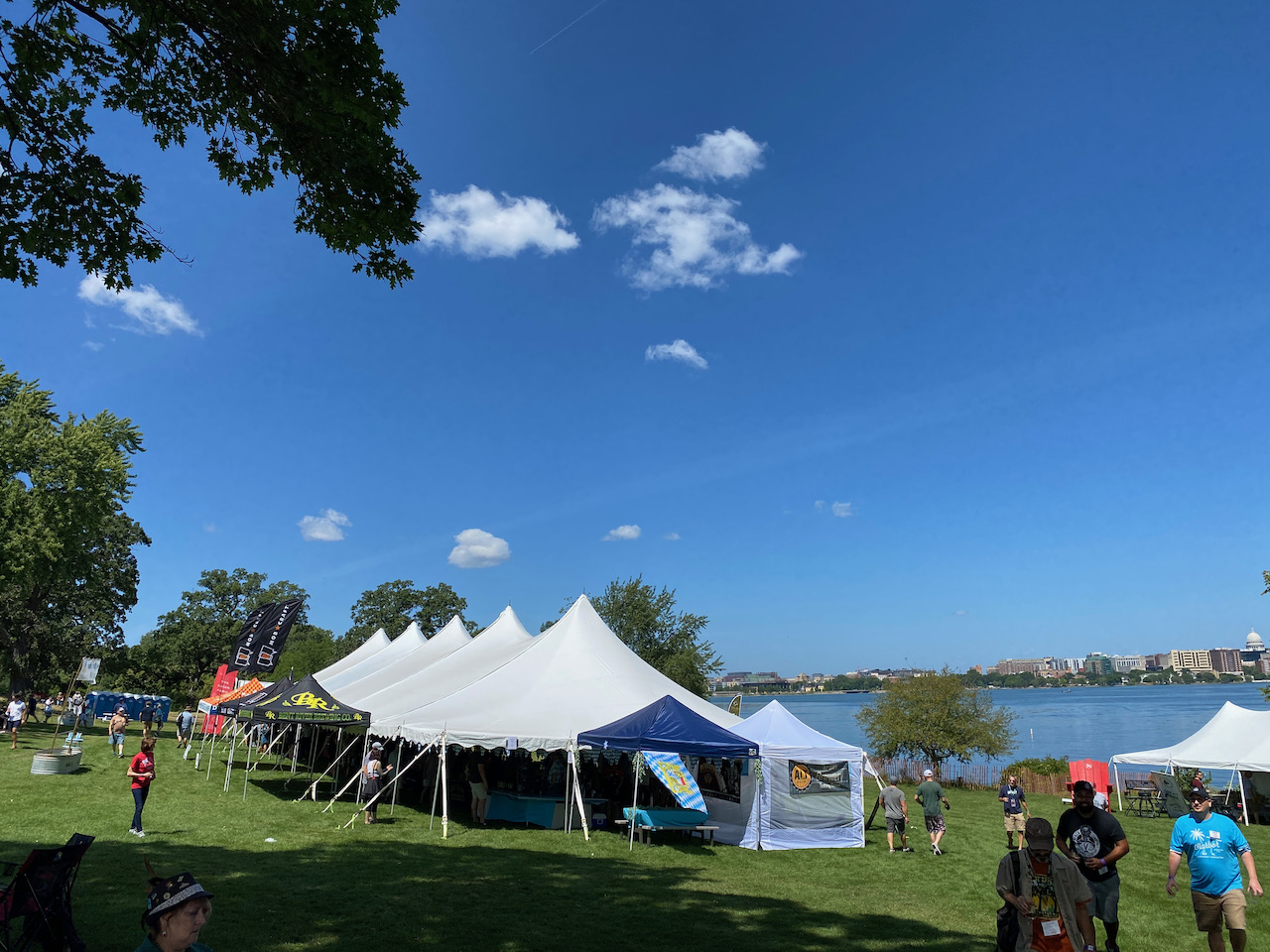 Over 1,000 beers were being poured and while beer still reigned supreme, there was an increase in ciders, meads, and seltzers. This is no surprise, as breweries have been evolving with trends and tastes and have begun bringing not just their beer, but the other beverage options as well. It was a beautiful day in the high 70s, but even after a few hours of walking around and tasting beers, a cold seltzer tasted amazing. 
Here are some thoughts and trends we saw during the 2021 Great Taste:
Safety
We're still very much in a pandemic and with the Delta variant rising, safety was a high priority for the festival organizers. Great Taste being all outside definitely helped ease concerns and with Olin Park being so big it was easy to be spaced out – both breweries and patrons.
Hand sanitizer was everywhere, masks were worn by some, brewers had more space than ever with tables being left open to keep things even more open. There were special pouring mats that allowed for glasses to be placed in a designated spot and brewers to pour without any exchange of tasting glasses.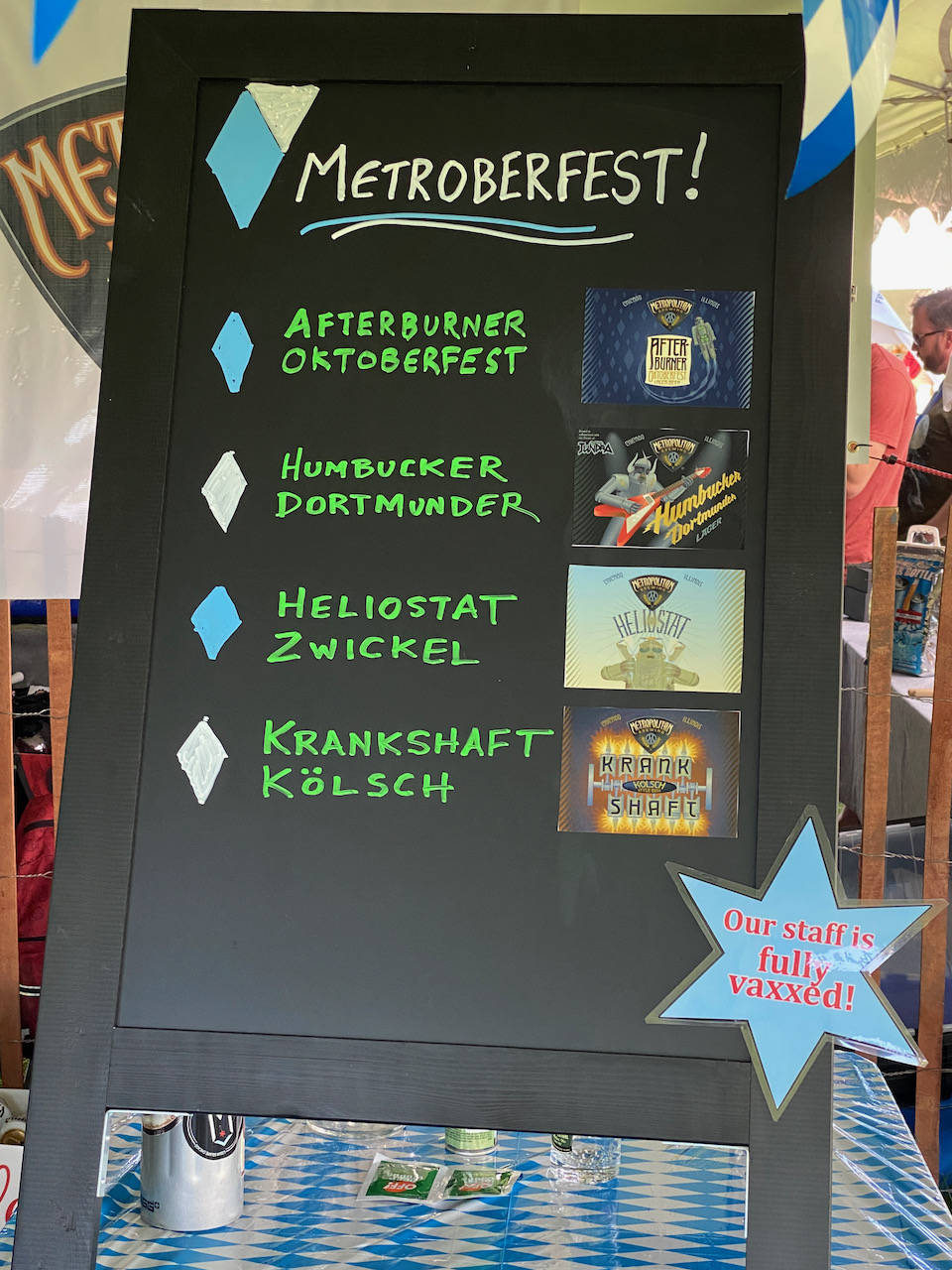 The safety precautions were important and it allowed everyone to be back on the lake at Olin Park, to see New Glarus in its usual spot right by the entrance, and have thousands of camping chairs set up throughout the grounds as people took in the sights and sounds.
My Favorites
There is simply no way to drink all the options at the event, or even ten percent of all the options, so our favorites are just that – our favorites. This is not a "best beer" list because we didn't try everything and in the end, isn't beer tasting very subjective?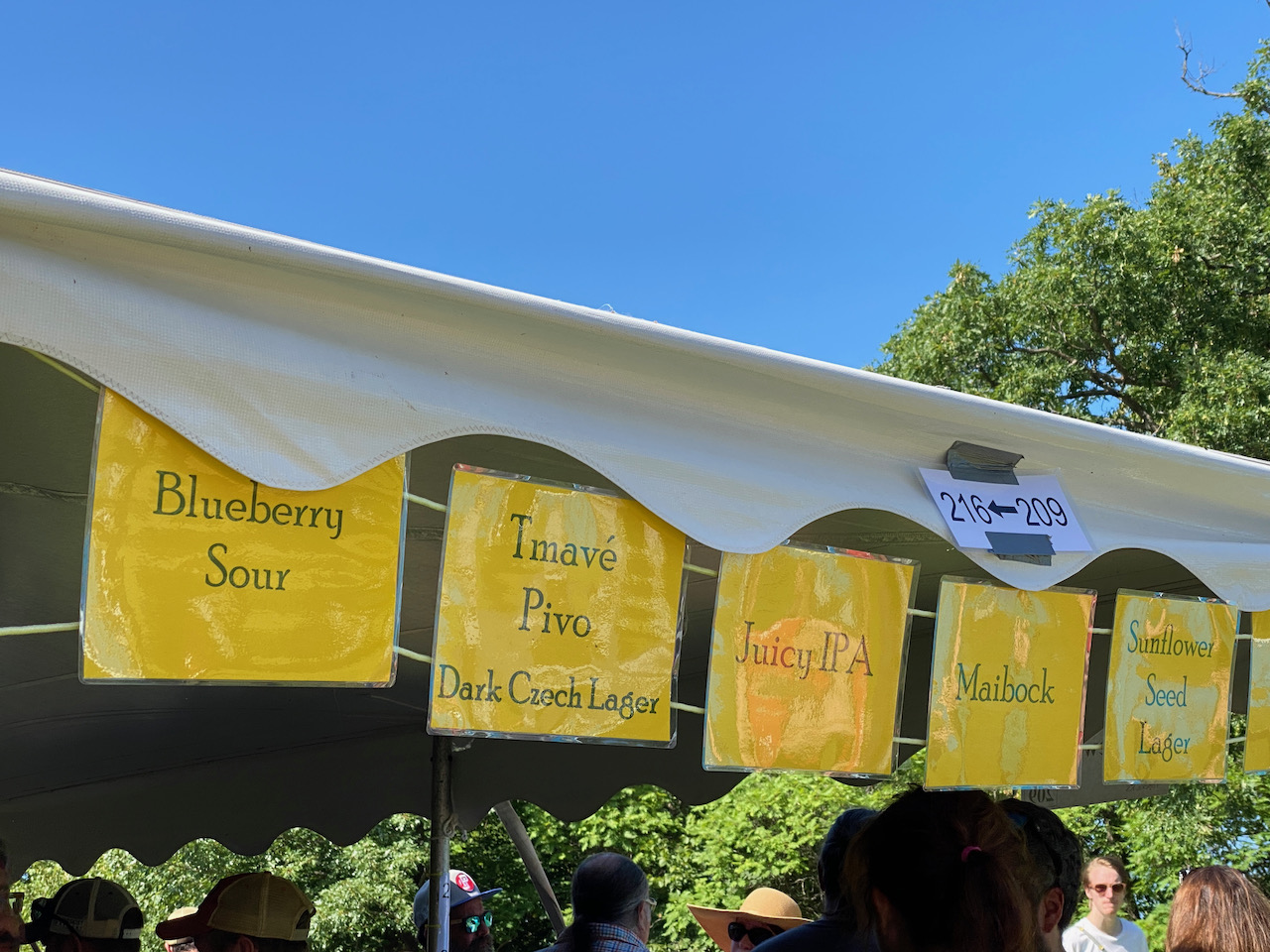 A new brewery for me but if you're from Topeka, Kansas you might not be surprised to see Blind Tiger top my list of favorite beers from GTMW. Blind Tiger has won numerous awards at Great American Beer Fest and World Beer Cup including Champion Brewer and Champion Brewery in the 2014 World Beer Cup.
The Czech Dark Lager was so well done. An easy drinker at 5.2% ABV, towards the end of the day I found myself gravitating back to Blind Tiger's tent to not only drink more of Tmavé but also their Helles and Sunflower Seed Lager.
No, they didn't pour any big barrel-aged Stouts or Fruited Sours, but their classic beers were the star of the day for me.
Revolution Brewing | Pursuit of Freedom: Yuzu Raspberry
It would be easy to throw V.S.O.J. onto this list because it was very well done. But how do you stand out in a crowded beer festival where most are pouring big barrel-aged beers on a timed-release schedule? You go big on your Session Sours series and that's exactly what Revolution did. 
While timed tappings are usually reserved for rare barrel-aged beers, Revolution did a timed release for different Session Sours. Where everyone else zigs, Revolution embraced the zag on Saturday, something Revolution's Chief Strategy Officer Doug Veliky wrote about back in 2020.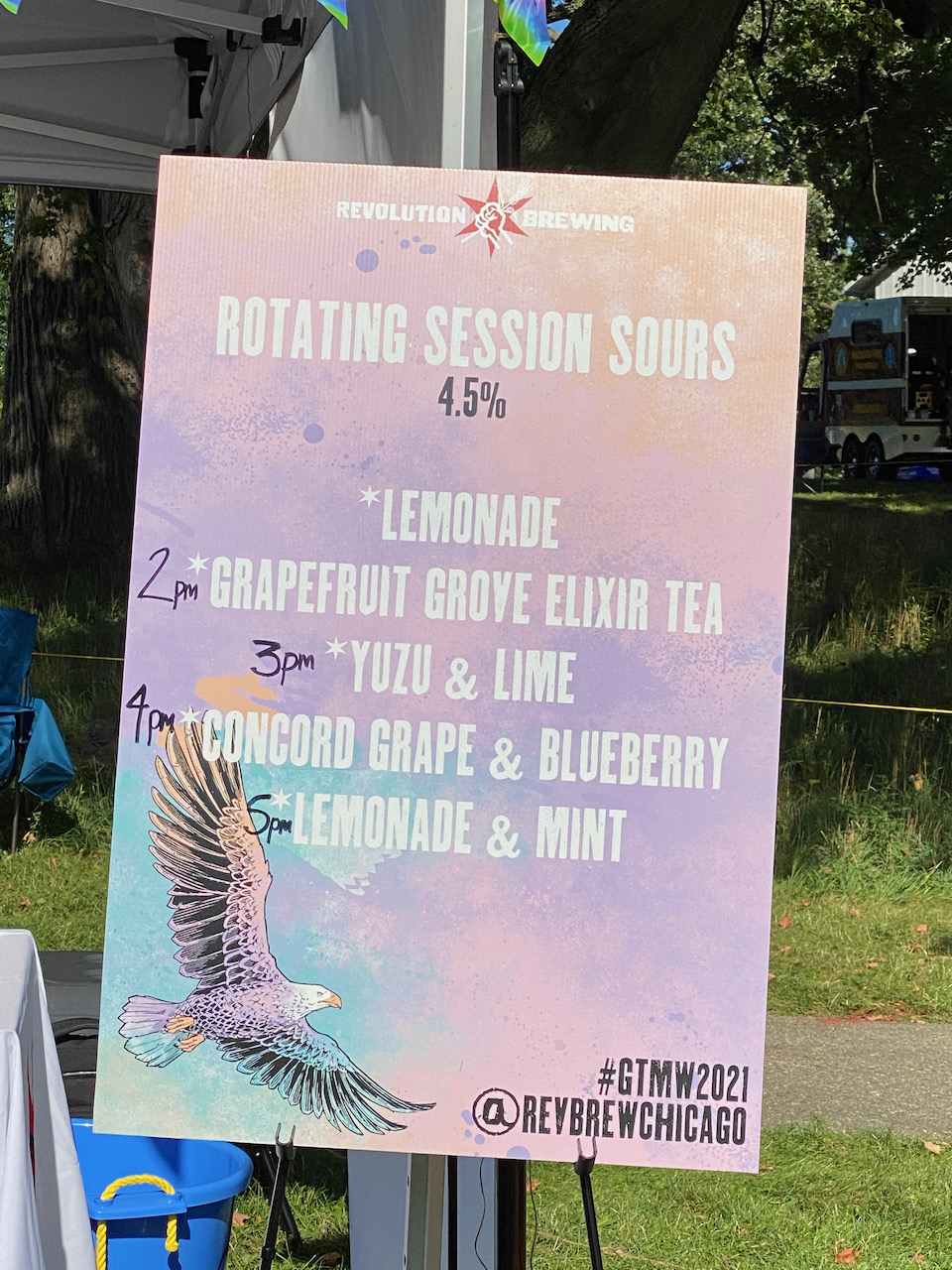 Ok, I got off-topic. Why is Yuzu Raspberry a favorite beer? It took the two fruits, balanced them beautifully, was slightly tart, and super refreshing. How could that not be one of your favorite beers? During a beer festival, I rarely get multiple samples of one beer, there's too much to try. I had three samples of Yuzu Raspberry and each one was excellent.
Mikerphone Brewing | Barrel-Aged Imperial Smells Like Bean Spirit 2021
Don't worry, my whole list wasn't going to be low ABV beers, although I could easily do that. There are a lot of barrel-aged offerings at Great Taste of the Midwest and I tried to drink as many as I could spaced out throughout the day to make sure I made it to 6 pm.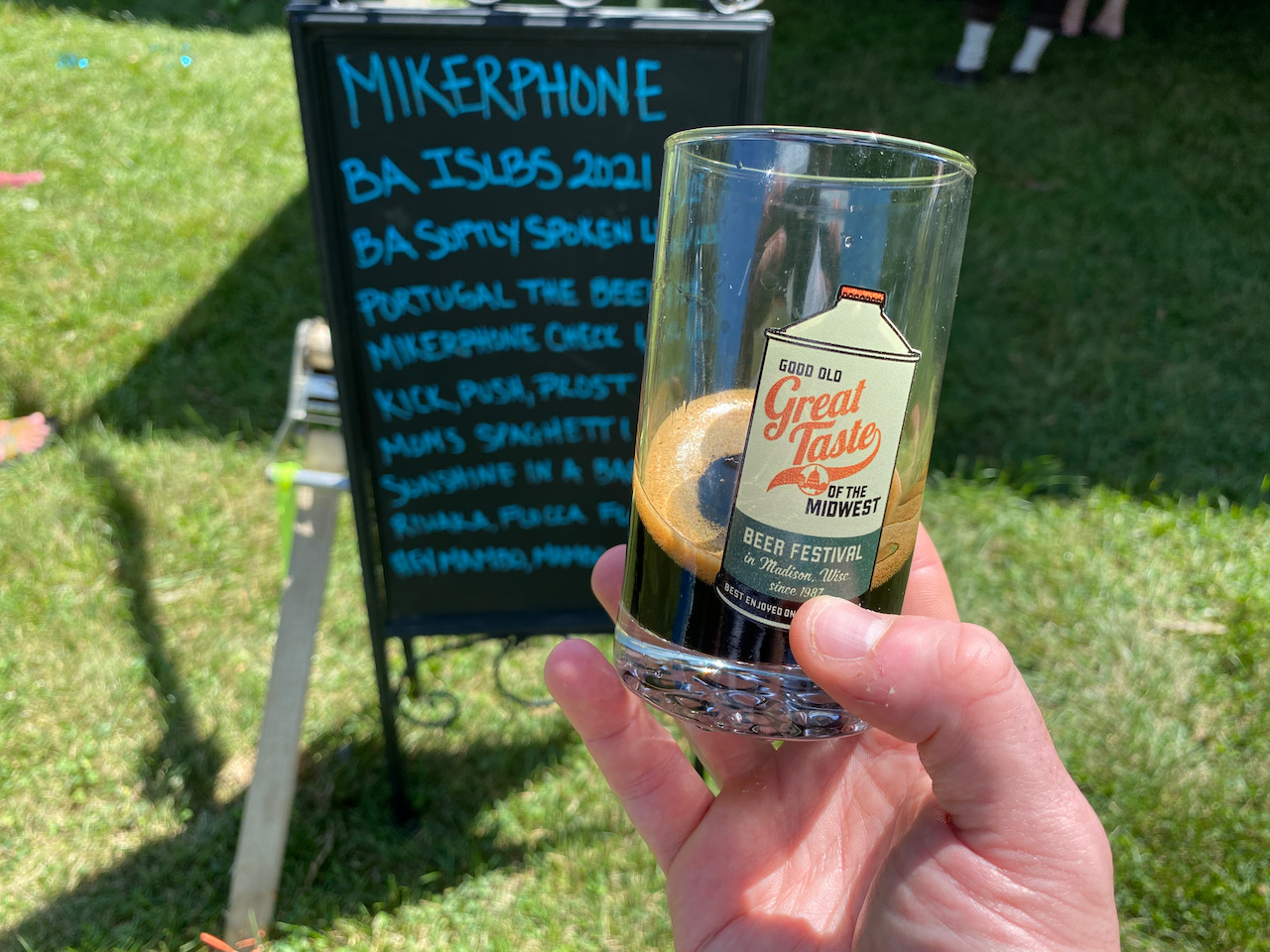 Mikerphone Brewing is known for doing big barrel-aged stouts. Some with lots of adjuncts and others that focus on the barrel. BA Imperial Smells Like Bean Spirit is the best of both worlds. They take their classic Imperial Breakfast Stout with maple syrup and coffee, and age it in Heaven Hill Bourbon Barrels.
What's key here is the balance of that syrup and coffee. It's easy for syrup to dominate barrel-aged beers and you lose that barrel presence. That's not the case here, as you'll get nice notes of maple and coffee but the barrel is still there and it all comes together nicely. 
Sometimes we don't have to overthink things. In a time when Hazy IPA, mixed fermentation Sours, and trying to cram as much fruit as you can in a beer are trendy, it's refreshing to have a classic American IPA grace your glass.
Truth isn't a rare beer. It's not even hard to get, assuming Rhinegeist distributes in your area, but it's so well done. Tropical fruit notes are there but get cut nicely by the bittering hops and the beer combines fruity and bitter perfectly. 
When my wife and I were in Hawaii just before the pandemic started, we had POG (juices from passionfruit, orange, guava) Juice almost every morning. I got hooked and even looked to get it sent to me back in Chicago until I saw the price of shipping.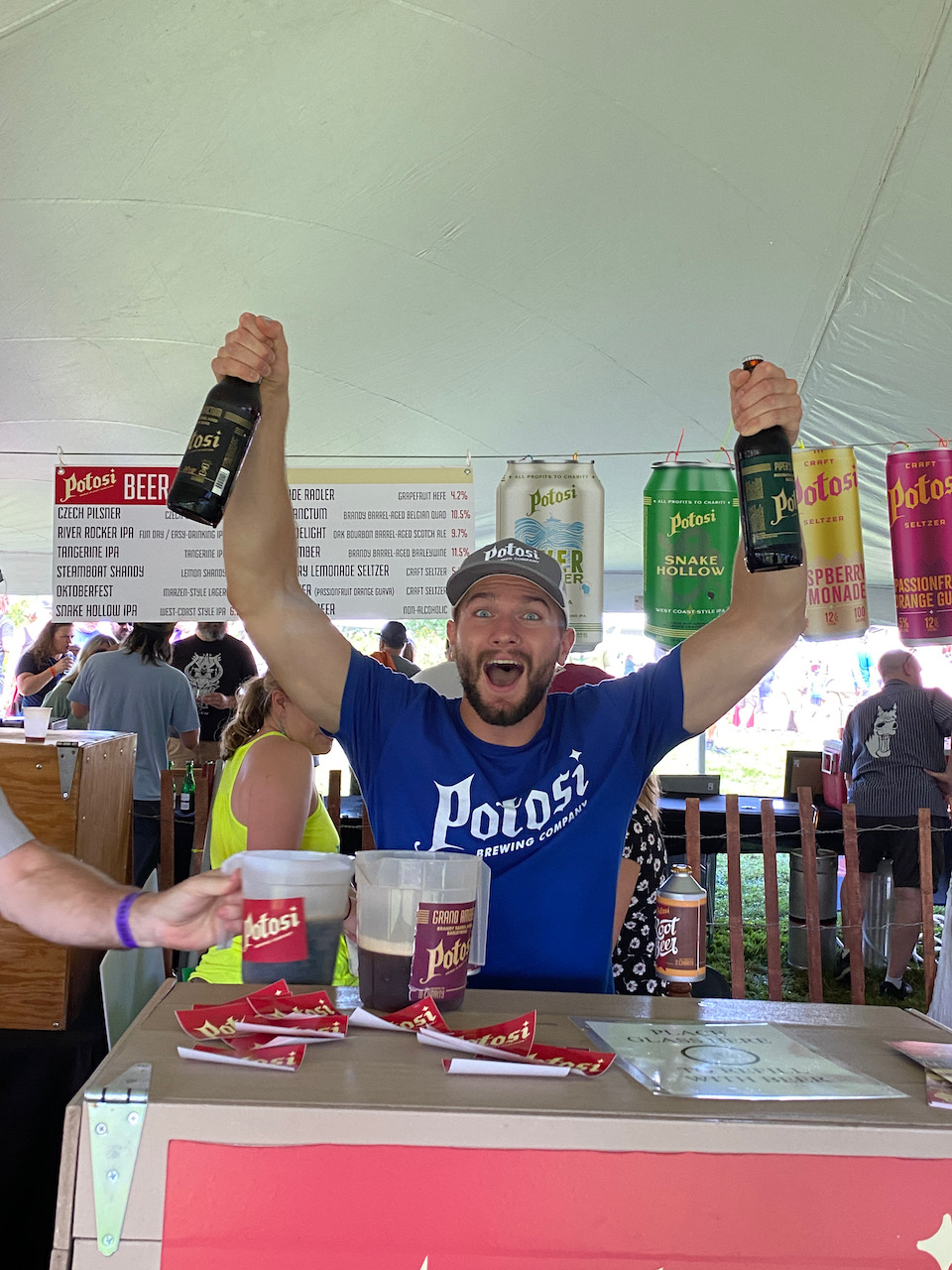 Seltzer, the non-smoothie version, is a low-ABV refreshing drink that has become very popular in the industry. A few years ago, breweries were making them but not well. There has been a rise in the quality of seltzers and POG Seltzer from Potosi is in that category.
A symphony of flavors from the trio of fruits in POG are balanced to not be too sweet and you still get a crisp, light seltzer that's just 5% ABV. Yes, I'm surprised a seltzer made my top five but when I think about everything I drank at the festival, it stood out to me.  
Let's Talk Smoothie Seltzers
As temperatures pushed 80 degrees, I stood in a short sun-blanketed line to get what had been hyped up to me as one of the best smoothie-style seltzers being poured. The brewer swirled the pitcher just a bit, and as I saw bits of pulp and who knows what else stick to the side of the pitcher, I began to question my decision. But again, go in with an open mind. 
A Mango Piña Colada seltzer I sampled was thick and had strong aromas of mango and coconut. I did a small swirl in my glass with similar sentiment sticking to the side. I took my sip and was hit with more vanilla than I would ever like. The grittiness of the beer isn't something that I want in a mouthfeel for any beverage and while the mango and coconut come out a bit, it's just not a drink I'd reach for.
A bit later I went to try another selzter from a different brewery. Maybe I had a bad batch or maybe it was a flavor combination I didn't like. After standing in another sun-soaked line for a few minutes, I came to a booth with a seltzer that had a unique name and an ABV of 7.5%. This one came from a much colder can instead of a pitcher and so I thought that might help. It did not.
I got marshmallow, more marshmallow, and to round out the sip – marshmallow. That same super thick body was also present. I'm a huge proponent of "drink what you like" and if these drinks are what you go for, enjoy them, but they are simply not for me.
If you've never been to Great Taste of the Midwest, I highly recommend making a weekend out of the festival. The night before is full of great tap takeover events and then, of course, the event on Saturday. Next year the event will take place on August 13th. Plan accordingly.
---