No Comments
Off Color Brewing | Sī Fáng Pale Lager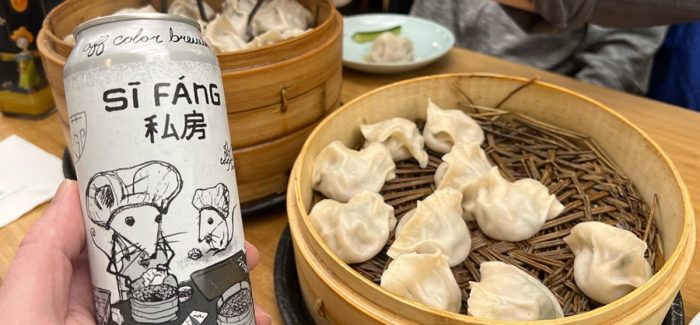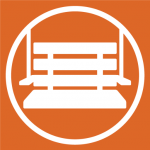 Off Color Brewing of Chicago is known for its funky beers, an IPA-free menu and mice illustrations. More recently, the brewery is known for a sold-out beer and dumpling pairing event for the release of Sī Fáng Pale Lager, brewed in collaboration with QXY Dumplings. The collaboration between Off Color and QXY is unique from other collaborations. Typically, two breweries collaborate and leverage both of their respective audiences. For Sī Fáng, Off Color collaborated with Qing Xiang Yuan (QXY) to highlight an underrepresented neighborhood of Chicago, Chinatown. Unlike a regular beer release, the Off Color team worked with their friends at QXY to create not only an incredible beer but an exciting pairing experience.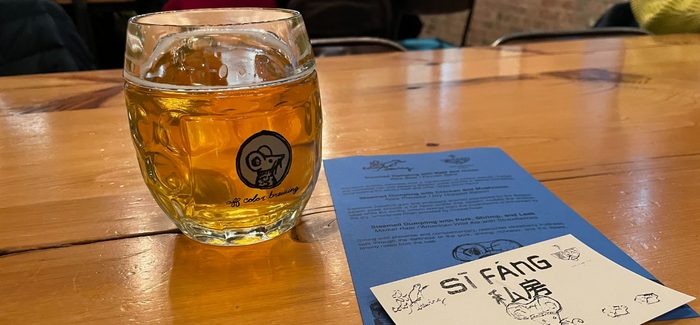 Brewed with Black Tea and Osmanthus Flowers
Sī Fáng loosely translates to "secret recipe". The beer, similar to QXY dumplings, features a secret recipe and ingredients. The beer is an international Pale Lager, brewed with black tea and osmanthus flowers. Imported by QXY, the osmanthus flowers give the beer a delicate, floral aroma. Sī Fáng Pale Lager pairs perfectly with spicy Szechuan food because it cuts the heat and helps to balance the palate between dumplings. Additionally, this beer is light at 4.5% ABV. The lower gravity strengthens the pairing because you won't want to limit dumplings or beers to just a few.
QXY Secret Family Recipe
QXY has made a name for itself over the past nine years for its dumplings. They offer an extensive list of fillings, from shrimp, pork and leek to beef and onion. You can enjoy dumplings at their Chinatown restaurant (2002 S. Wentworth Ave. Chicago, IL 60616) or at home. When visiting their restaurant, you can watch the team making dumplings while you wait. The dumplings are small but packed with flavor. If you can't get enough of QXY, their dumplings are available for delivery or frozen to be prepared at home. They also occasionally offer dumpling-making classes.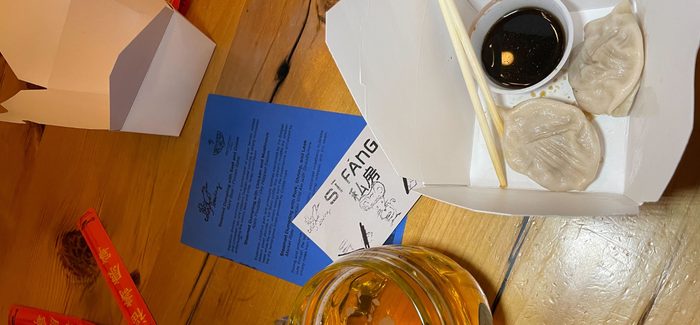 Dumpling and Beer Pairing Event
Off Color and QXY released Sī Fáng at the Off Color taproom along with a ticketed dumpling and beer pairing event. The event quickly sold out and over a hundred people flooded the taproom to enjoy the new beer and assortment of dumplings. The $15 ticket included one pint of Sī Fáng and six dumplings of three different flavors. Attendees were given a ticket to get their beer and dumplings, along with a sheet with more information about the beer as well as additional pairing recommendations for each dumpling flavor offered.
Additional Recommended Pairings
Sī Fáng pairs well with all QXY dumplings, but Off Color offers additional beers when pairing with specific dumplings flavors. Beef and onion dumplings are paired with Off Color's Bare Bear. This beer is brewed with juniper berries, both malted and unmalted rye and Belgian yeast. This combination gives Bear a unique spiciness that pairs nicely with savory beef and tangy onions. Chicken and mushroom dumplings pair nicely with a crowd favorite, Apex Predator. The subtly of the chicken is contrasted by the intensity of the pineapple aromas from the Belgian Saison yeast. Additionally, the umami flavor of the mushrooms is further enhanced by the dry finish provided by the Crystal hops. Last but not least, pork, shrimp and leek dumplings are paired with Market Rate American Wild Ale. The strong acid and fruitiness of the strawberries cut the salty pork, rich shrimp and sweet leeks.
Where to Find Sī Fáng
Sī Fáng is available now at Off Color Mousetrap and QXY Dumplings. Additionally, the beer is available throughout Chicago where you typically find Off Color beers. You can still visit QXY in Chinatown to try the dumplings and beer paired together. If you'd prefer to enjoy Sī Fáng on draft at Off Color's taproom, you can also get QXY dumplings delivered. Cheers!
---