No Comments
Anderson Valley | Fall Hornin' Pumpkin Ale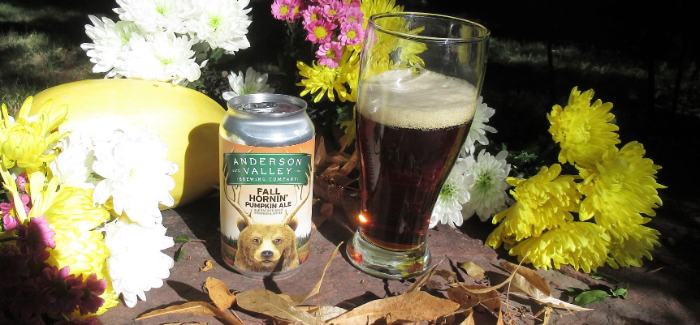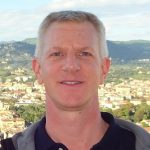 As the annual fall beer rollout begins, Anderson Valley Brewing Company's Fall Hornin' Pumpkin Ale blends all of the best flavors of the season. Fall Hornin' is a perennial favorite at the Boonville, California, brewery and presents an enjoyable balance between malt and spice.
The dark-copper brew comes topped by a modest head that quickly diminishes in the glass. Carmelized malt and spice notes dominate the nose and continue into the flavor. Fall Hornin' drinks like a typical Märzen or fest beer, but with added zest. The full mouthfeel supports a balance of rich malt flavors and pumpkin pie spices such as nutmeg and cinnamon. A hint of hop bitterness rounds out the flavor profile. This is one of the best-balanced Pumpkin Ales out there, holding the pleasant line between undetectable flavor and a spice bomb.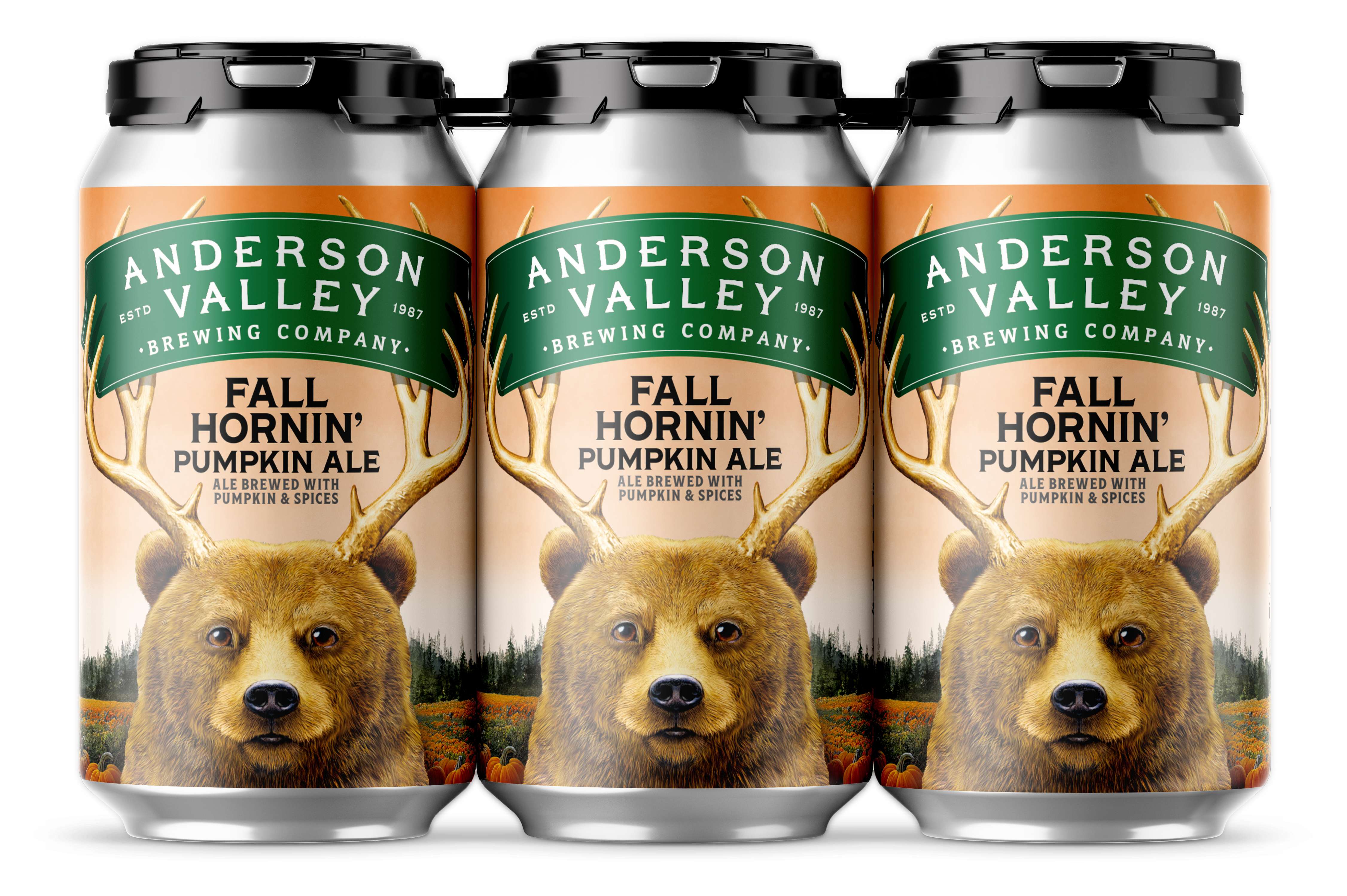 A Popular Brew
Anderson Valley's Pumpkin Ale is a perfect fit for autumn and it drinks just as nicely in the season's cooler daytime temperatures as it does by the firepit on a chilly night. For those lucky enough to be able to visit the relaxing rural taproom, Anderson Valley promises that Fall Hornin' will be on tap for quite a while. The rest of us will have to content ourselves with monitoring our local liquor store for availability. The brewery distributes cans to 40 states.
If you see Fall Hornin' in the store grab it while you can, even if you have to stash it for few weeks till cooler fall weather kicks in. There is no more on the way. Kevin McGee, Anderson Valley's president, explains, "We sold through it all by mid-July. Every drop of Fall Hornin' has been ordered and allocated, which says everything about how much people enjoy this beer."
Featured image photo credit: Scott Grossman
---