coopbrewery Archives – PorchDrinking.com
January 24, 2020 | Max Sundermeyer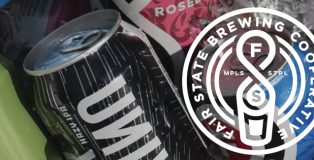 It's no secret on this site that I'm a fan of Fair State Brewing Cooperative. Whether classic styles like their Pils or Hefeweizen, their famous Roselle kettle sour or their beautiful hazy creations like Spirit Foul and Mirror Universe, the Minneapolis cooperative cranks out some of the best in the area.
But as much as I appreciate the beer coming out of Fair State, I always admire what's outside the can. To celebrate Beer Can Appreciation Day, let's take a deeper dive into Fair State's label art.
May 4, 2018 | Pam Catoe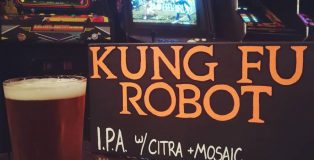 4th Tap Brewing Co-operative is one of the most interesting breweries in Texas because they are the only worker-owned cooperative brewery in the state. Founded in 2015, the brewery has taken an inspired, unique approach to their beers and just released their personal take on a new IPA, a Citra and Mosaic hop blend with a touch of flaked oats for a smooth mouthfeel. I caught up with co-founders Erin and John Stecker to find out more about Kung Fu Robot IPA.