No Comments
New Belgium – Lips of Faith Coconut Curry Hefeweizen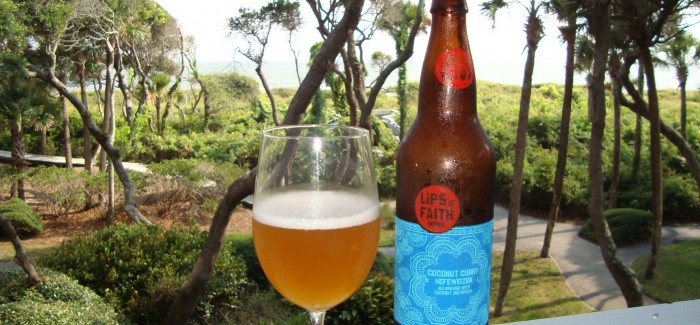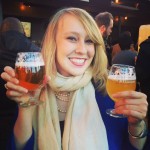 ABV: 8%
IBU: 14
Curry and beer sounds like a terrible idea. Curry is such a unique, robust flavor that is very unforgiving. But curry is also full of familiar and comforting spices. As the weather begins to turn colder, we tend to lean towards foods and drinks that are laden with herbs and spices, such as cinnamon and cloves. Spicy (and not in the heat sense) is synonymous with all that is autumnal.
Perhaps it was that promise of fall-time spice that drew me to this Lips of Faith Coconut Curry Hefeweizen by New Belgium, or perhaps it was the mere audacity of combining curry to wheat beer that made me reach for this cheery blue bottle. Either way, it was certainly not a mistake.
The light sweetness of the hefeweizen is the perfect backdrop to feature the addition of herbs and spices, such as coriander, ginger, and cayenne pepper. The nose is both spicy and sweet, as any good coconut curry at a Thai restaurant would be. The spices blend together to deliver an almost chai-like flavor (think Indian-style chai) which is both warming and comforting, even from a hefeweizen. The spices and flavors continually build as you drink this brew, yielding a uniquely flavorful experience.
It is no surprise that this particular beer grew from the inspiration of a master homebrewer (hats off to you, Mr. Remi Bonnart) as this beer is insanely edgy yet somehow works. Usually, I would never dare to label a hefe as a fall beer, but this bomber deserves an exception. Its unique tang and combination of sweet coconut to temper the bite of the array of spices shift this hefe to a drink of summer to a beverage that could easily be enjoyed by mitten-clad hands.