2 Comments
Shmaltz Brewing Company | He'brew Messiah Nut Brown Ale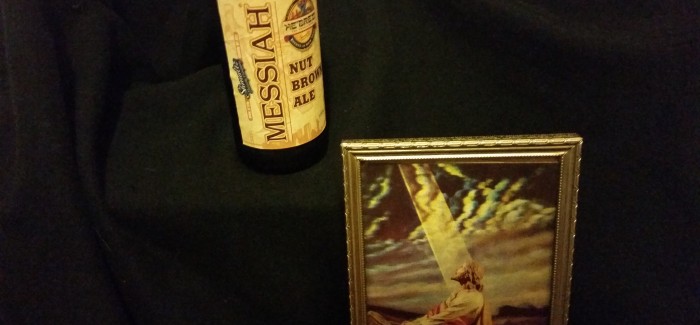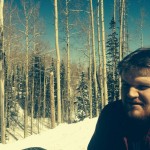 ABV: 5.2%
IBU: 21
Thanks to football season, I spend a lot of time talking with the Lord in the fall. "JESUS F*CKING CHRIST!" I screamed when the Iowa kickers cost us the game against Iowa State. "Goddamn that was too close" when we beat Pitt 20-24 in September. But mostly I am huddled in a corner muttering "OH GOD OH GOD OH GOD" whenever Kirk Ferentz goes for it on 4th. Luckily for me (and all Iowa fans) we have Mark Weisman, our personal Hebrew Hammer of a running back who saves our drives on a continual basis. In honor of Iowa's own savior, I thought it was time to introduce the PorchDrinking community to He'brew, the Chosen beers made by Shmaltz Brewing company.
To start with, the good mensches at Shmaltz know that many of the craft beer drinking brethren can be a little obsessive in researching and understanding their beers. To that end, they helpfully list all the hops and malts they use to brew their beers on the label. Want to impress someone at the bar? You can immediately decode their beer for them, letting them know which malt is bringing their favorite taste. Want to try and clone it at home? You've got the names, now try and figure out the percentages.
Messiah Nut Brown Ale pours extremely dark with burgundy/brown hints around the edges and a wheaten head that it retains for the entirety of your drink. The aroma is heavy on caramels and toast with a touch of roasted nuts and seeds. For a brown ale, Messiah has a surprisingly hoppy start, which I'm not going to lie, left me a little ferdrayt. With all the dark colors and smells and roasted notes, I was expecting something extremely heavy. This tartness melds excellently with the chocolaty, nutty main body of the beer. The remaining head leaves a slight bit of lacing on your lips and tongue that gives the drinker a sparkling clean feeling.
In the end, Messiah is impressively bright for a brown ale, but it's still able to hit all the major factors that make a nut brown great, and bringing naches to everyone. Mazel!