No Comments
CitruSinensis | Lagunitas Brewing Company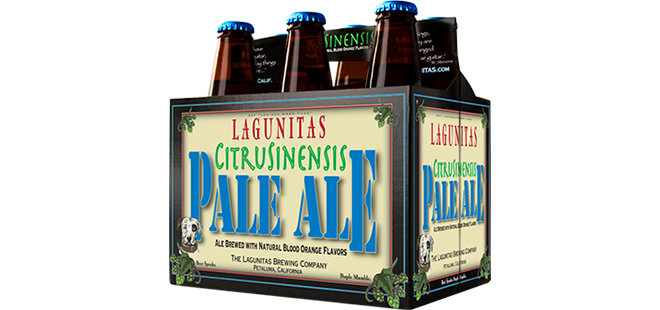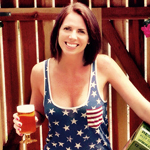 ABV: 7.9%
One of my favorite spring beers was Waldo's Special from the Lagunitas Brewing Company One Hitter Series. Lagunitas has another homerun with their citrus pale ale, a perfect summer beer called CitruSinensis. CitruSinensis was created using "Fresh Sanguinello Blood Oranges inside a Wheatier version of Dogtown Pale(ish) Ale." Jeremy Marshall, head brewer, stated "we add blood orange juice to the secondary that is just juice so no extract or flavoring. We also let the juice ferment." This beer was first introduced June 2015 and remains available on tap and 12oz 6 packs. Being part of the One Hitter Series, this is a limited beer that will not last long.
What's in a name? The name CitruSinensis is a mouthful, much likes its flavor. The flavor speaks to the ingredients in the beer and delivers a citrus experience from the first sip to the last. Hops and malt round out the flavor profile and accompany the citrus wonderfully. The beer itself has a foggy, golden-yellow appearance. The nose is like a ripe, freshly peeled orange. A similar beer is the tasty Blood Orange Gose from Anderson Valley. There is a minor candy sweetness at the end that is similar to Lagunitas Lil Sumpin' Sumpin Ale. CitruSinensis is a solid citrus forward Pale Ale.
The first time I had a CitruSinensis I was outside on a patio, enjoying the warm Sunday afternoon. I had a light salad with Feta that complimented the citrusy beer quite nicely. Other food pairings that would go well with the CitruSinensis are: pork, steak, and white fish like sol and halibut that would all help enhance this beer experience. Don't just take my word for it, here is a quote from Jeremy Marshall, Head Brewer at Lagunitas,  "As for food pairings… I think it tastes great with just about anything, but recently I had it with a light summer salad with heirloom tomatoes and burrata cheese. It was a great combo!"
Lagunitas Brewing Company opened in 1993 by founder Tony Magee. A second location was recently opened in Chicago Illinois. Magee is a strong proponent of only using glass bottles stating in 2012 "We'll be the last brewery in the US to use aluminum cans." To this day you will not find any of their delicious beers in cans due to environmental reasons. Magee cryptically tweeted in 2013 "But if n 5yrs y'all still dig cans… ur still the boss" so there may be Lagunitas cans in the next few years.
Follow Victoria's beer adventures on Instagram @tapswithtor.

---