No Comments
Red Rock Brewery | Rêve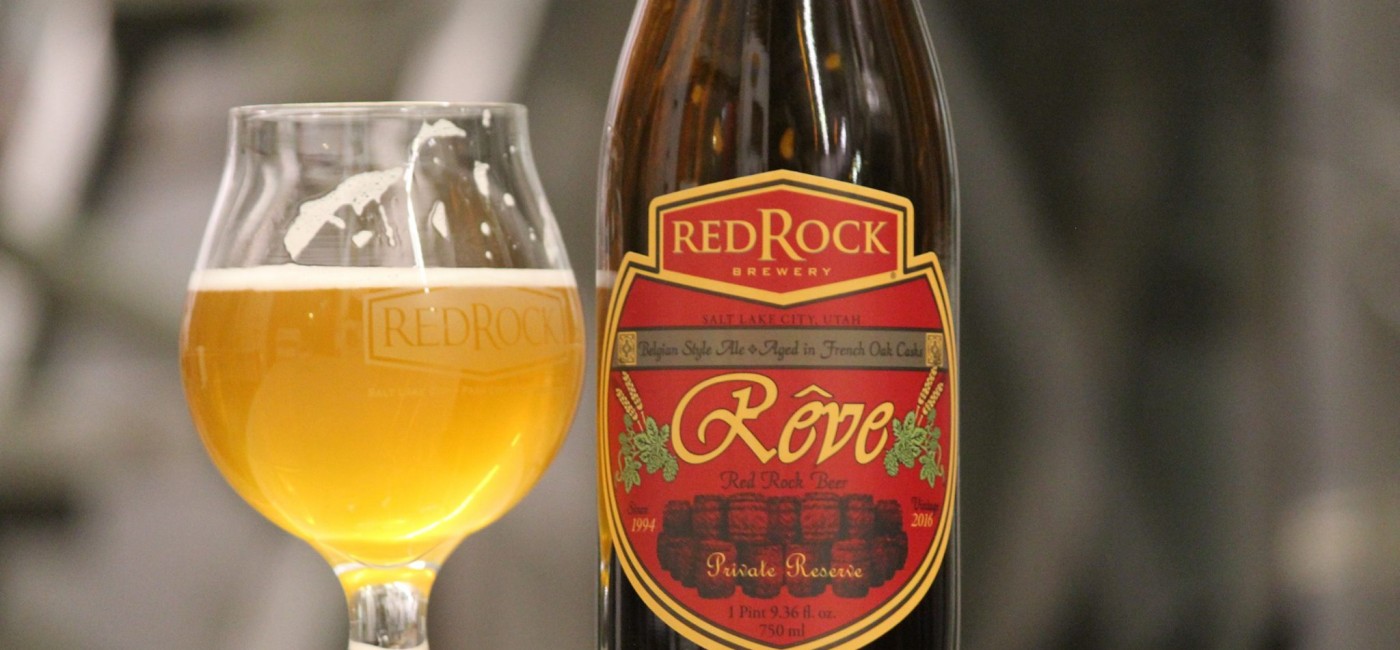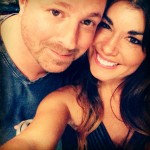 ABV 10.3%
Although Valentine's day is over for another year, it's good to continue reflecting on things we love. When a highly anticipated seasonal release of a favorite local offering just so happens to land during the same week of warm weather in the middle of winter, the combination deserves reflection. Because, 1) Warm weather means summer really is coming back, and 2) Exclusive beer releases with limited bottles really are 'all the hype' and you'll feel damn lucky to have your hands on the prize. When both happen to mingle, it feels like a celebration.
Red Rock Brewery has proven to be one of Utah's best options, providing a lineup of beers which will easily satisfy the everyday drinker to the snobbiest of beer snobs. Red Rock has a handful of 'super' special releases throughout the year also. Their mid-winter treat is the amazing Belgian style trippel know as Rêve. Rêve is French for 'dreaming', and to be honest, there is a good chance the opportunity to buy a bottle and take it home my be just that, a dream.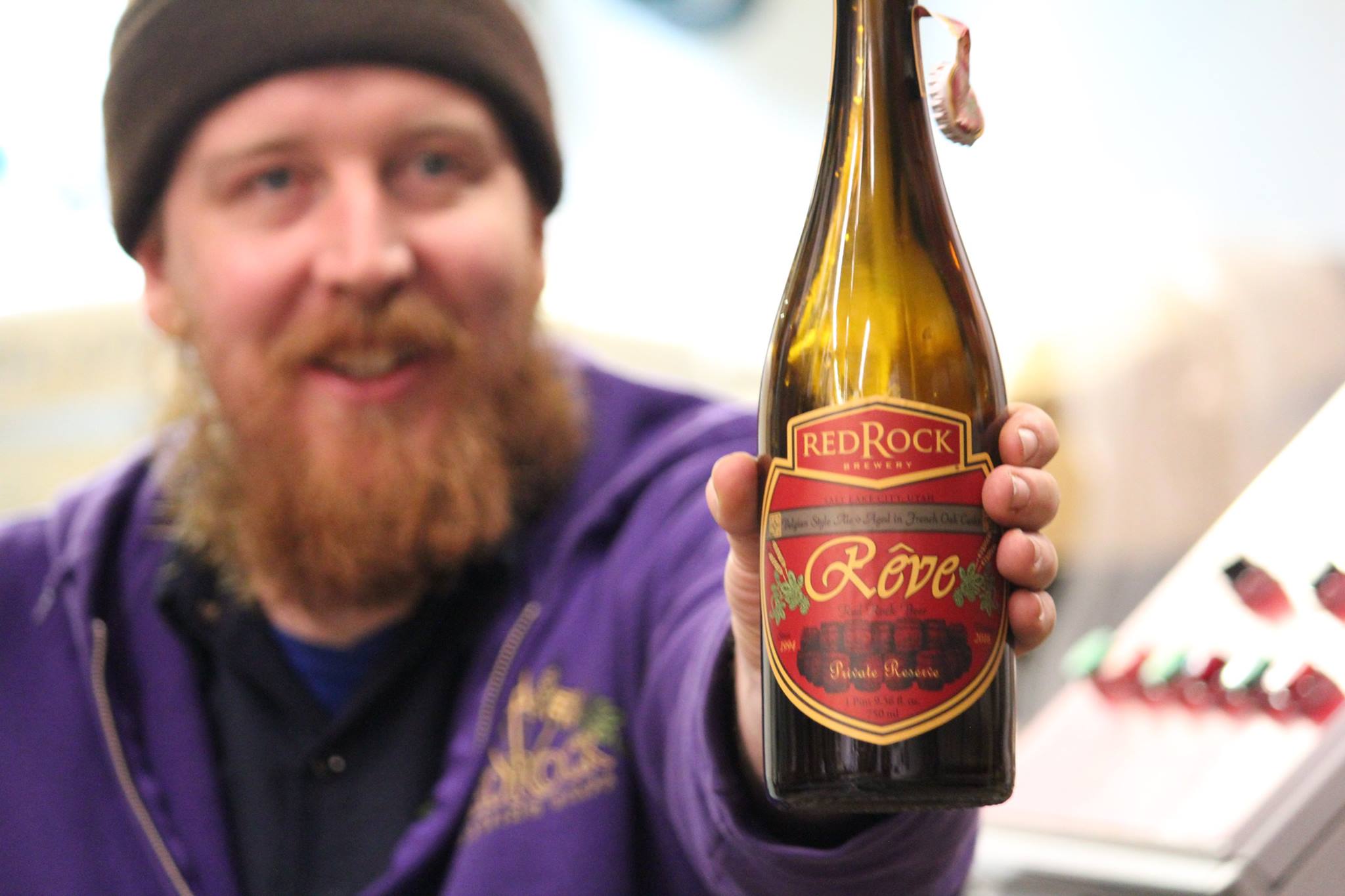 Rêve pours a hazy but vibrant sunshine yellow, and bubbles happily as it soaks into the glass. As the head dances into liquid, a sugary sweetness is picked up with hints of funky tartness to lead the nose. Rêve is a Brettanomyces beer, which often brings the feeling of wanting to smooth out the funkiness by cellaring, but this beer is ready to go, right now. Once we can pull our noses out of the glass, the first sip is enjoyable. We are instantly greeted with a sensational tart pop followed by a sweetness that is surely the result of Belgian candy sugar. This year's version is heavy on the French oak barrel blend, which must contribute to the pucker that lingers long after each sip. Coming in at a whopping 10.3% ABV, this gentle giant is best shared with others who appreciate a special beer.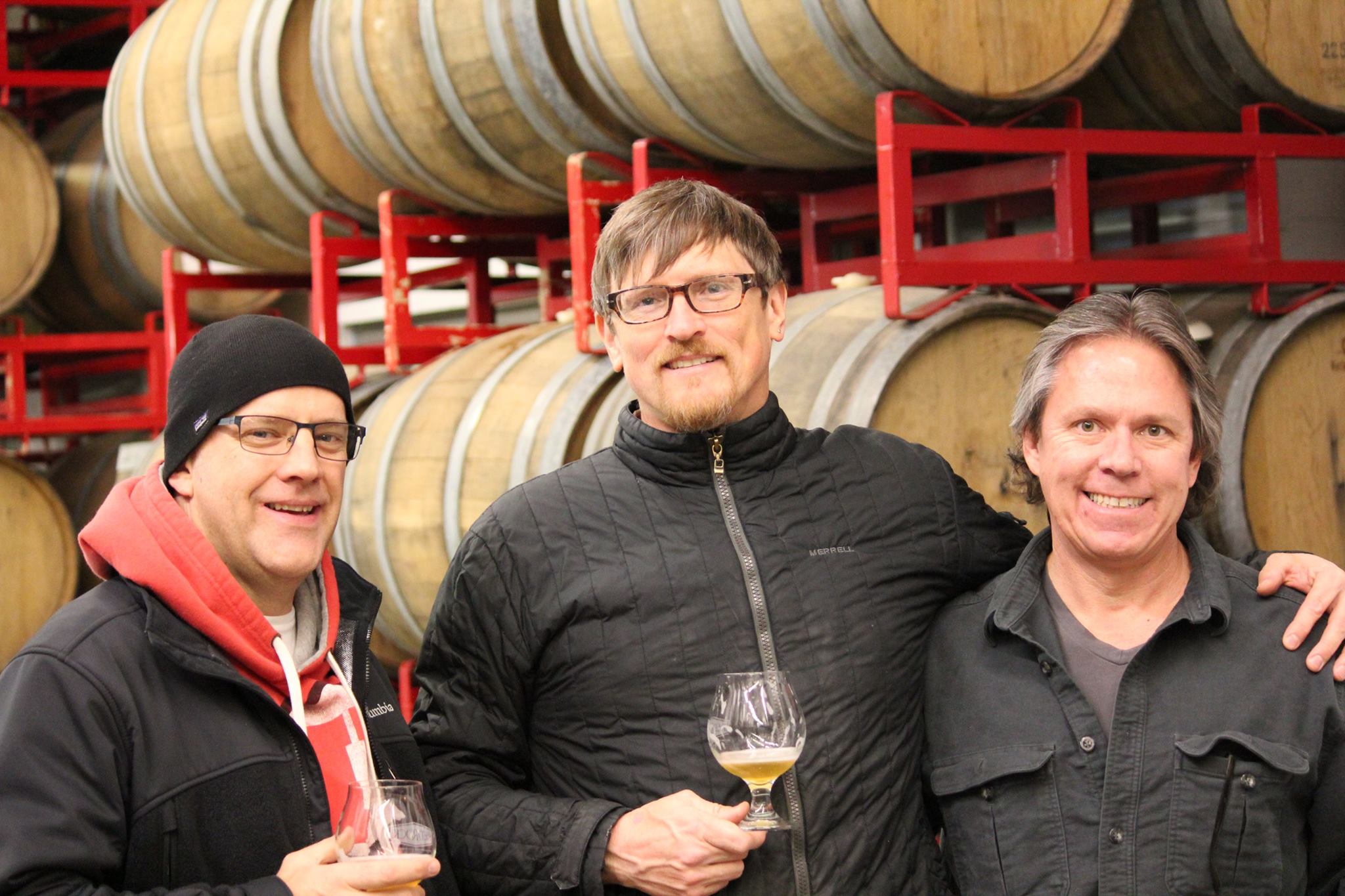 Rêve was released on Valentine's weekend and although it sold out within hours, there is still hope to get your lips on some. Beer is available at all three of the Red Rock restaurant locations throughout the state. Get there or you may have to wait until next year!
Chris & Sylvia are a #craftbeercouple who love everything beer! Check them out on Instagram @chrishollands & @sylily.
---