No Comments
Wicked Dolphin Artisan Rum | Cape Coral, Florida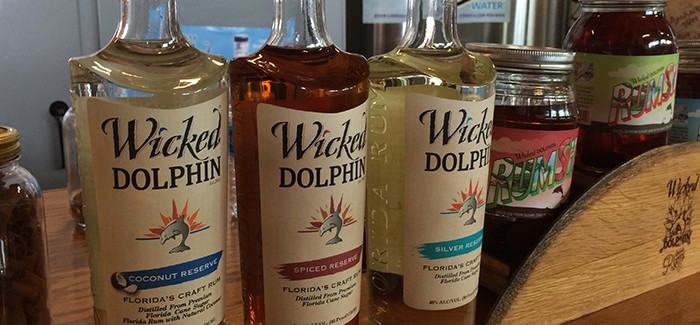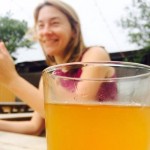 You can smell the excitement when you walk into Wicked Dolphin Artisan Rum Distillery in Cape Coral, Florida, the community that borders Ft. Myers to the southwest. The four-year-old local business had a record year in 2015, and 2016 is already surpassing those numbers.
Southwest Florida doesn't have the festival atmosphere of Key West, the theme park crowd of Orlando, or a hopping club scene like you'd find along the shores of Miami. Instead, this is where families come to watch spring training for both the Minnesota Twins and the Boston Red Sox. It's also the spring break and snowbird getaway for millions of people across the Great Lakes and Midwest region.
That's what makes Wicked Dolphin's success so particularly intriguing. More than 15,000 people went through the distillery in 2015, which means Wicked Dolphin managed to snatch retirees from their bridge games and matinee movies, families from the baseball parks, and young couples from their prime tanning time. They're also attracting the 21 and up residents who are simply looking to support a local, family businesses.
"We're making little splashes as we go," says Dan Termini, head distiller, and one of only three full-time employees devoted to the distilling process.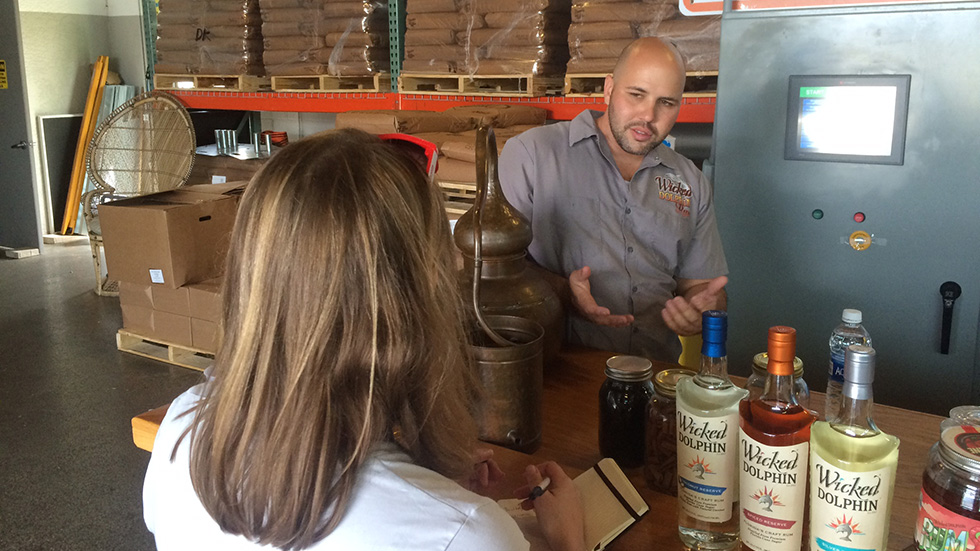 Termini explains that Southwest Florida was once a retreat for his family, too. Then a few years ago, when his family began making plans to open up a business, his aunt decided to do it there.
Termini says they started asking themselves, "Why don't we have a true Florida rum?" And the idea for Wicked Dolphin was born.
He relocated from eastern Long Island, New York, to help his aunt, JoAnn Elardo, get Wicked Dolphin up and running. A mechanic by trade, Termini spent months training under distillers, and even traveled to Cuba to learn the craft of making rum.
Wicked Dolphin uses all-natural ingredients in its rum: real coconut in the Coconut Rum, real cinnamon and nutmeg in the Spiced Rum, and hand-peeled orange peels in the Spiced Reserve. They go through 65,000 lbs. of pure Florida sugar every three months.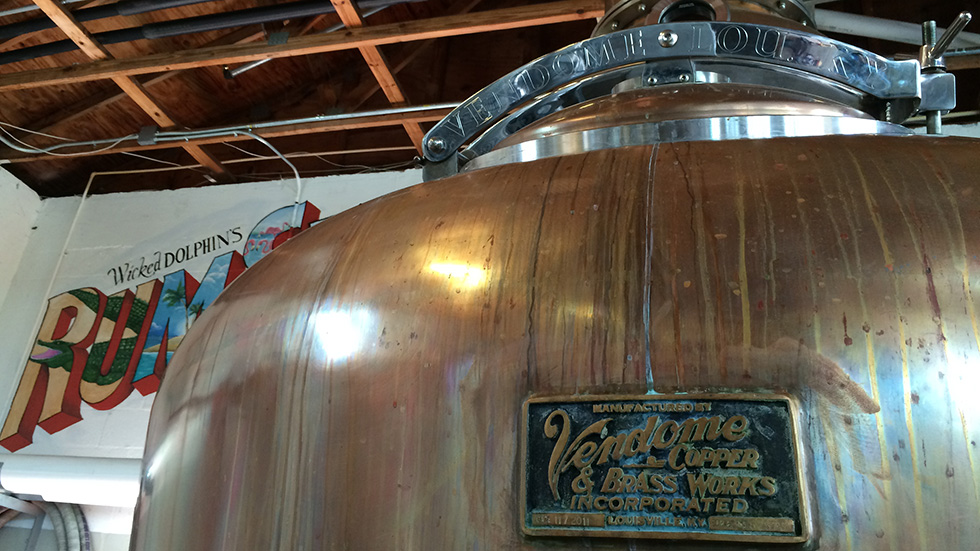 Getting the recipes just right can be a painstaking process, but one that the family knows pays off in quality and taste — and they have the awards to prove it, including gold medals from the 2015 Miami Rum Festival and the 2014 International Rum Conference.
Beyond the awards, spend just a few minutes touring the facility and you'll realize that Wicked Dolphin is an advocate for collaboration. One of their most exciting partnerships is a barrel aging program with Tampa's Cigar City Brewing. After the distillery emptied one of its barrels, Cigar City filled it with an imperial stout and aged it for one year, extracting the tropical flavors of the rum to create Da un Beso a la Botella Imperial Export Stout. The barrel then went back to Wicked Dolphin, where they created the Brewer's Series Double Barrel Rum, which, in turn, pulls flavors from the stout. Termini says his team is working on a similar project with Due South Brewing Co. in Boynton Beach.
Another of the distillery's creative ideas was the 2015 small batch release of Sunken Barrel USS Mohawk CGC Reserve. Divers sunk a few Wicked Dolphin barrels at the site of the USS Mohawk, an artificial reef off the coast of the nearby Sanibel Island. There, 90 feet below the surface, Termini explains the intense water pressure forces flavors that that had been hiding in the wood back into the barrel, creating a complex character that you can't get on land.
Wicked Dolphin started 2016 with what Termini calls "our busiest January yet," and the momentum isn't slowing. Tours have expanded to four days: Tuesdays, Thursdays, Friday nights and Saturdays. The product line is growing, too. Beyond the Florida Silver, Florida Spiced, and Coconut Rum, RumShine, a 100 proof strawberry spirit, is now part of the lineup.
They're also expanding into the beer scene. Termini says they're aiming to open a brewpub in Cape Coral by early summer.
Wicked Dolphin's distribution area includes Florida, Georgia, South Carolina and Washington, DC.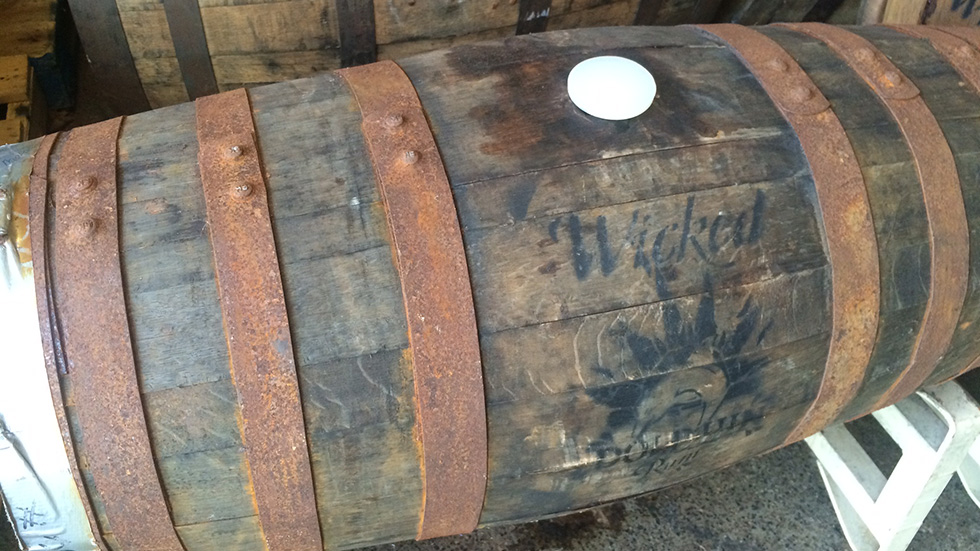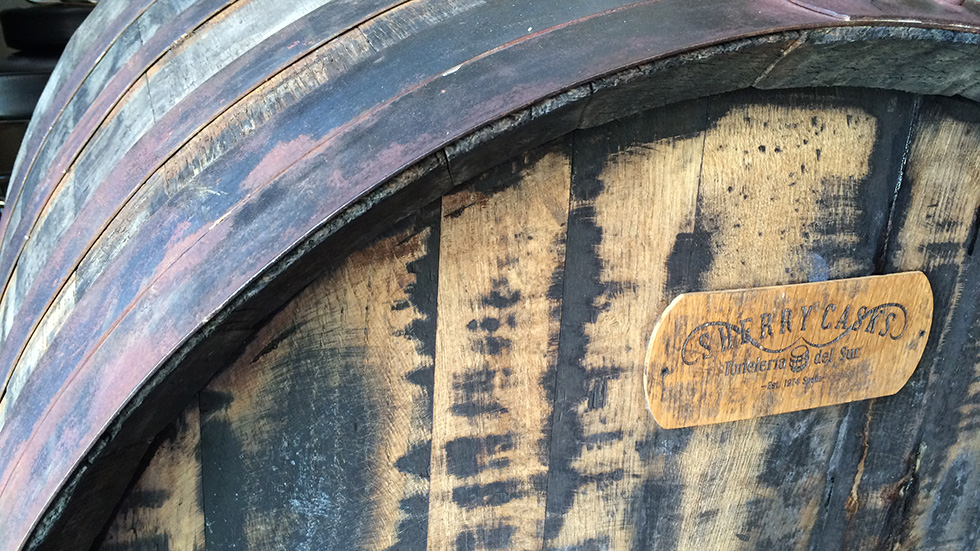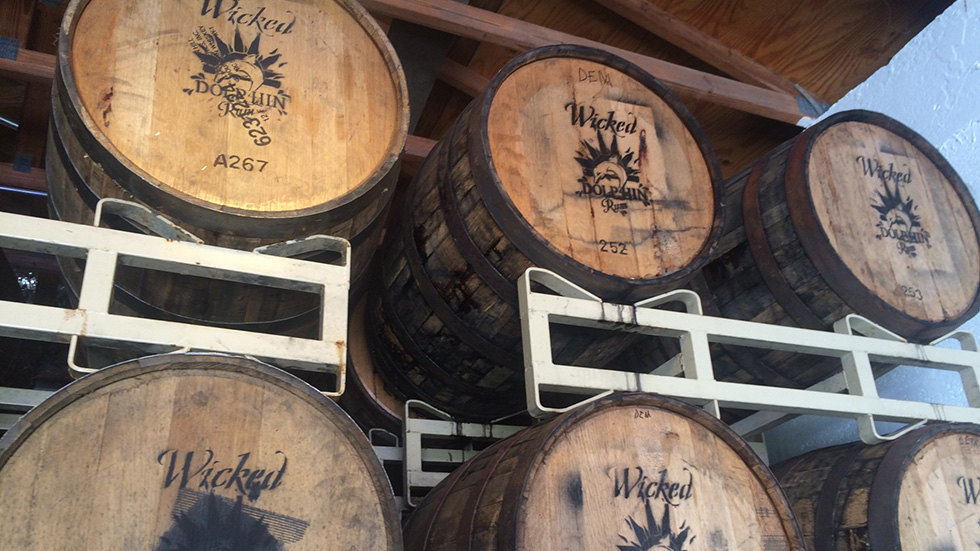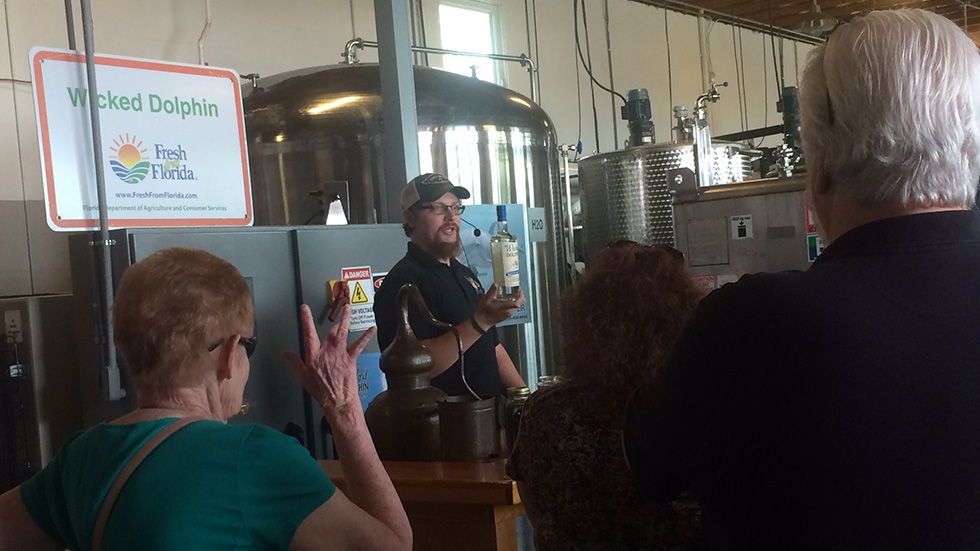 Location
Wicked Dolphin Artisan Rum
131 SW 3rd Place
Cape Coral, FL 33991
Hours
(Be sure to book your tour ahead of time here!)

Monday: 9AM–5PM
Tuesday: 9AM–5PM
Wednesday: 9AM–5PM
Thursday: 9AM–5PM
Friday: 9AM–5PM
Saturday: 1–5PM
Sunday: Closed

---