No Comments
Evil Twin Brewing | Aún Más A Jesús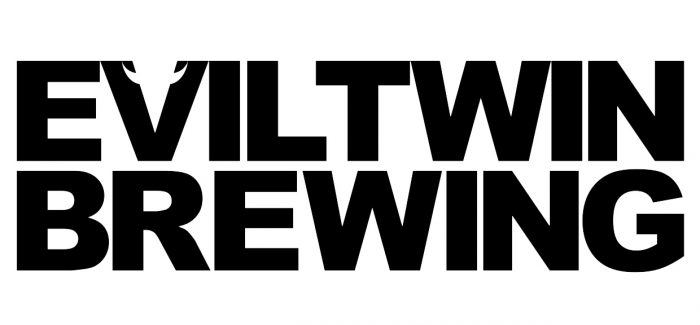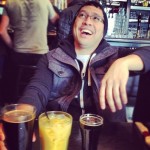 Header image courtesy of Hops About Beer
Style: Imperial Stout | ABV: 12%
This past weekend marked a milestone for me in my beer drinking journey. I have been diligently tracking every beer that I have drank for the past three years, and thanks to my liver and the app Untappd, I have finally reached 1000 unique beers!
Before I reached that glorious number, I first had to think what beer could I drink to mark that grand moment? As I opened my fridge I saw the bottle sitting on my center shelf, Evil Twin Brewing Aún Más A Jesús. I've been waiting awhile to drink Evil Twin's stout and it was the perfect opportunity for me to crack it open.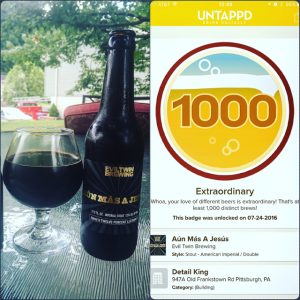 This American Imperial/Double Stout is brewed at Companyia Cervesera del Montseny, Spain. It pours a dark brown/black color with a nice deep brown colored head. An array of aromas – dark chocolate, roasted malt, hints of molasses and alcohol – overwhelm your senses. This thick stout body has tastes of dark chocolate, roasted nuts, hints of coffee, spice and alcohol. If you like roasty flavored beers, this beer will definitely satisfy you. Aún Más A Jesús is a well-balanced stout with all the flavors complimenting one another.
A few craft beer advocates have stated that "Isn't Aún Más A Jesús and Even More Jesus the same beer, just brewed at two different locations – Spain and United States." Even though Aún Más A Jesús does translate to Even More Jesus, I cannot confirm the similarities in taste since I have not had Even More Jesus. I am certain that they are fairly identical to each other, but each can be set apart with their own distinct characteristics and taste.
I'm super excited that Evil Twin Brewing has expanded their distribution into the Pittsburgh area! Now I can go hunting for some more Evil Twin beers and add them to my unique beer list and possibly do a side by side tasting of Aún Más A Jesús and Even More Jesus. Once I do find a bottle or two, I'll be sure to let you know my opinion and decision of which I prefer! Until next time my fellow PorchDrinkers. Cheers!
---