No Comments
Chicago's German-American Oktoberfest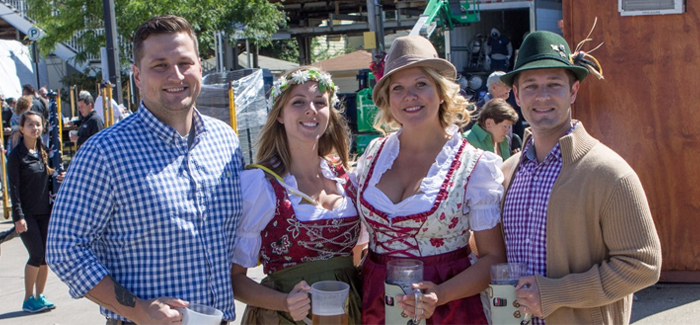 Chicago's German-American OktoberFest, held in the city's Lincoln Square neighborhood, celebrates culture, history, and of course good old fashioned Deutschland fun. However, it also provides a glimpse into Chicago's love affair with German-style bier, both traditional and modern craft.
Repeat after me, "Zicke, zacke, zicke, zacke, hoi, hoi, hoi!"
The beer flowing at German-American Fest largely consisted of Hofbräu Oktoberfest (6.3% ABV) , the same lager Hofbräu serves at its Oktoberfest tent, which holds 10,000 people during Munich's festival Sept. 17- Oct. 3. It's a refreshing, easy-drinking lager comprised of toasted nut, apple or pear, and citrus flavors. The beer also enjoys as a lighter body than most Oktoberfests (it's not as bready) and finishes a bit dry. The carbonation adds a nice touch to the beer. Overall, Hofbräu Oktoberfest is the perfect compliment to a pretzel or brown-mustard-laden brat.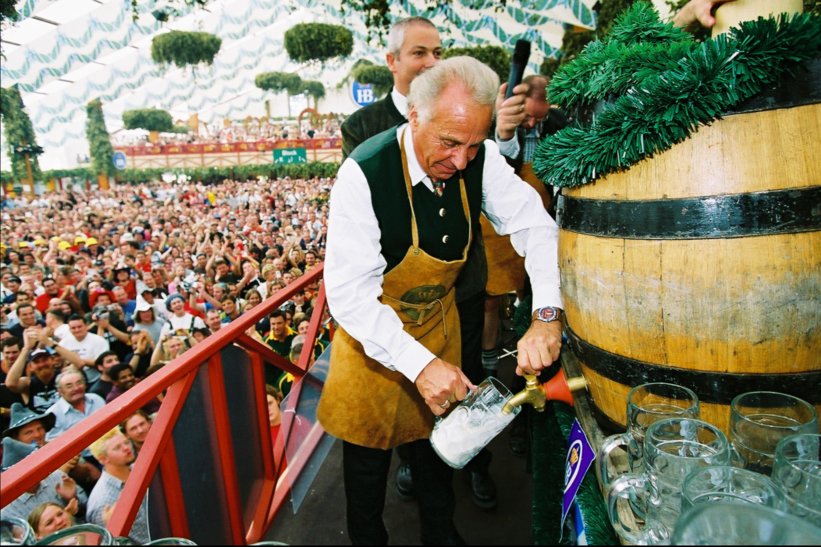 The Lincoln Square neighborhood exists as one of the last vestiges of the area's once-strong German enclave, also known as "Deutsch Amerikaner."
The DANK Haus — the German American Cultural Center, the locally-famous Chicago BrauHaus, and numerous other nearby German businesses serve as reminders of that strong German influence.  And, for three days, German-Americans roll out the barrels of fun in the heart of that neighborhood  in order to pay homage to that historical German American tie. However, we shouldn't truthfully call it "Oktoberfest," because, as the German-born event organizer, Erich Himmel noted with a smile, "The only real Oktoberfest is in Munich. That's the only real one."
Chicago may not be Munich, but the connection to Deutschland is impossible to miss — German-style beer lovers have a home in the Windy City.  
On a large scale, there's the HofBrauHaus Chicago location in suburban Rosemont as well as Baderbräu in the city. Also, breweries such as Metropolitan, Motor Row, and Church Street put German brewing at the forefront, while numerous other Chicago breweries incorporate German brews as a significant portion of the its brewing portfolio.
Nonetheless, when it comes to appreciating German bier culture, nothing trumps the spectacle of an "Oktoberfest-style" party. The Lincoln Square German-American fest includes countless bands, a firkin-barrel-tapping that provides patrons with free filled-to-the-brim steins of beer and the Von Steuben parade — made famous when Ferris Bueller performed his rendition of "Dankeschön" and "Twist & Shout."

Jerry Glunz, of Louis Glunz Beer, Inc —  a family-owned beer distributor that's been around since 1888 and helps organize the event, pointed to the crowd and exclaimed, "This is just so fun. I mean, look at everyone. We all get together, have great beer, maybe wear some German clothes, and just enjoy it. We love throwing this event, it's really great. And, we have one in May, too, and it's just as fun." For those that don't know, May is "Maibock" season, and for beer fans, it's yet another time to enjoy seasonal, traditional beer.
Obviously, not everyone at the fest, or at a German-style brewery, possesses a German heritage. But, regardless if one utters "Prost," "Sláinte," "Salute," or "Cheers," when beer is involved, everyone speaks the same thirst-quenching, pint-glass clanging  language. In Chicago, that glass is often a stein and it's filled with delicious, German, fermented goodness.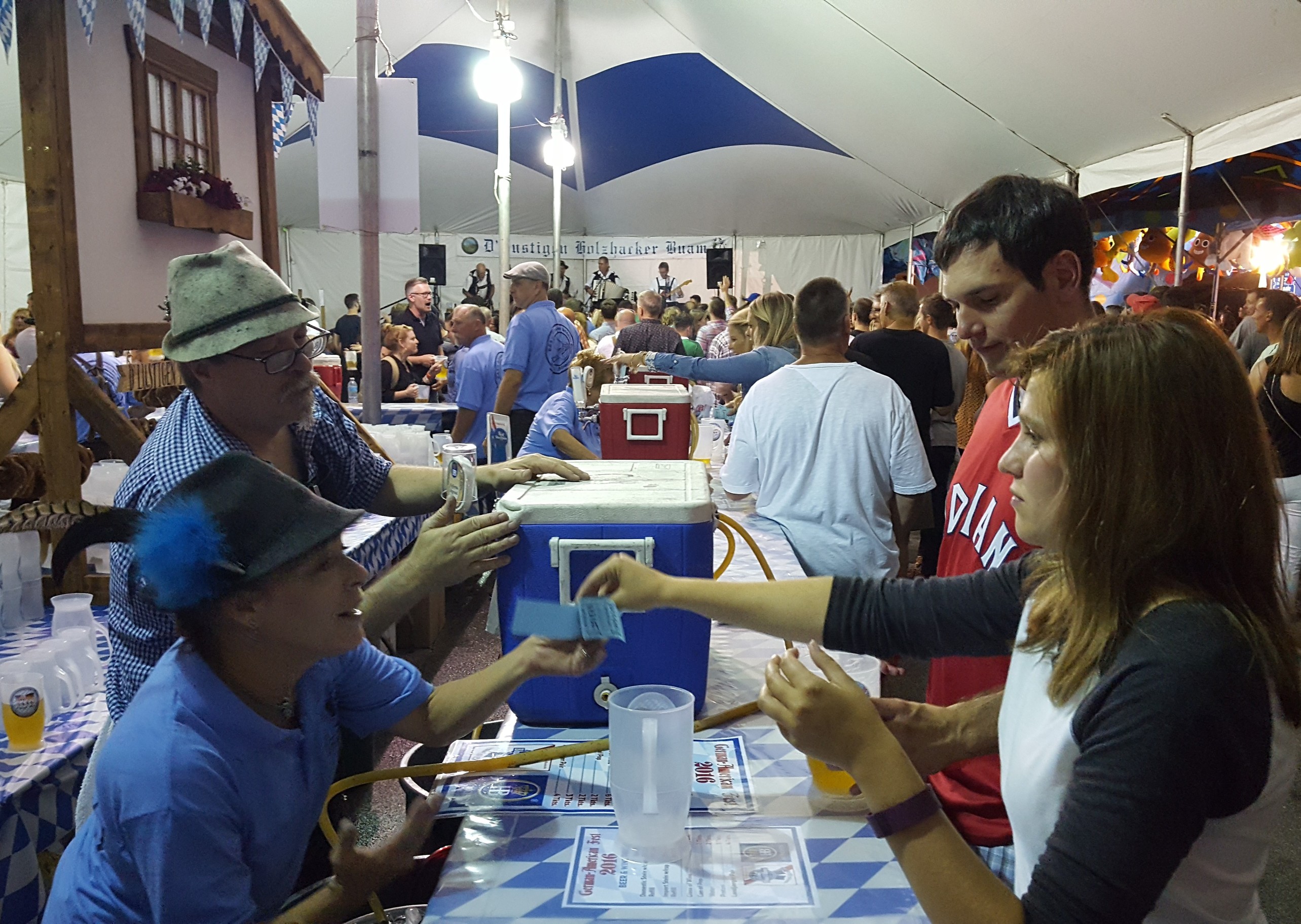 ---