No Comments
Stillwater Artisanal Ales | Hopvine Bling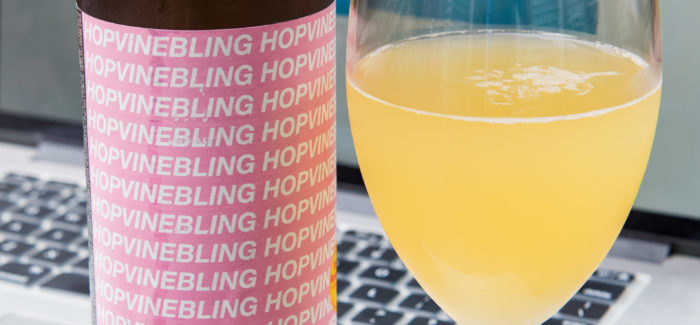 "Ever since I left the city to collab with Hudson Valley Brewery, you got a reputation for yourself now."   – Stillwater Artisanal Ales
Stillwater Artisanal Ales out of Baltimore, Maryland and Hudson Valley Brewery out of Beacon, New York released a collaboration beer earlier this year inspired by, you guessed it, Drake! If you're not familiar with Drake's work as a musician and artist, you've no doubt seen these hilarious dancing GIFs. If you haven't, well, that can only mean one thing. You probably have a life and don't sit around laughing your ass off to dancing GIFs like I do. Let's talk beer.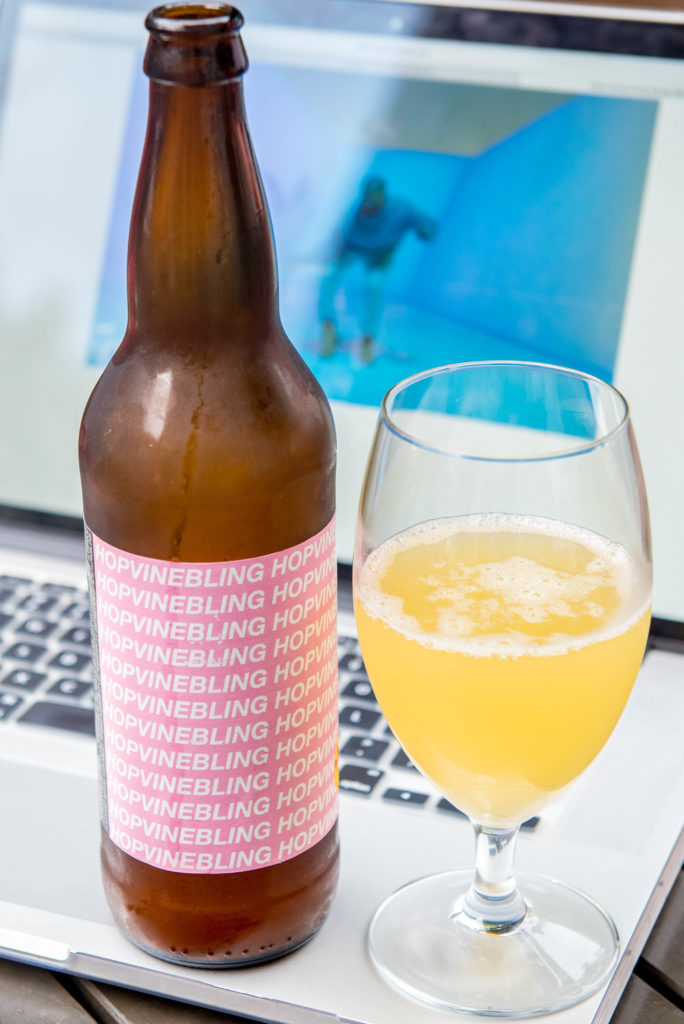 Hopvine Bling is a dry-hopped Berliner weisse made with Nelson Sauvin and Hallertau Blanc hops with the addition of Sauvignon Blanc grape juice. Pouring a golden straw color, the Berliner weisse features aromas of mild citrus and lemon zest with some herbaceous, earthy notes. On the palate, intense flavors of mango and passion fruit hit up front and fade to tart lemon on the backend. The addition of the fermented Sauvignon Blanc grapes give the beer a rich, musky finish. It's a crisp and clean beer, very light bodied and features moderate acidity. Hopvine Bling is a lovely balance between its fruity characteristics, the addition of white grapes and the pale malt flavors.
I've read where others have called this beer that perfect "summertime brew" due to its light body and refreshing taste. I'm going to go one step further and refer to Hopvine Bling as my "drink morning, noon and night beer" because it's just that good. I mean, forget the glasses of champagne out on the dance floor.  If I'm going to be wearing less and going out more, I want to be poppin' this bottle and make it rain Berliner weisse!
In case you've never seen Hotline Bling in action, the inspiration for this pop culturally referenced brew, here you go! Cheers, and you know, feel free to call me on my cell phone late night when you need a beer!
---