No Comments
SweetWater Brewing Company | SweetWater 420 Extra Pale Ale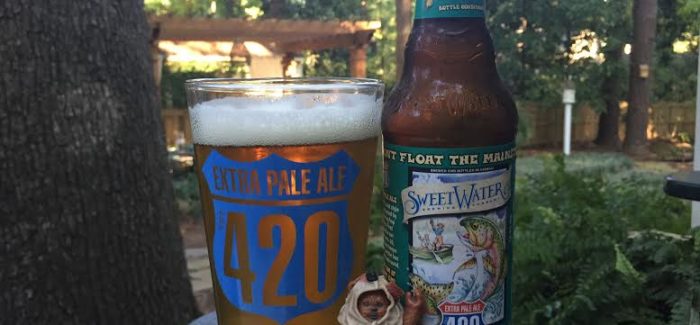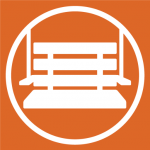 ABV: 5.7%  IBU: 41
When does something reach official classic status? Is there a committee? Are there longevity rules? Popularity requirements? No matter. What's really at stake here, dear reader, is the over-proliferation of the term "classic." 
Like "literally" and "like," the word "classic" is annoyingly overused. When someone trips and falls, and an onlooker mutters, "Classic"—well, that's okay—but as a descriptor yoked with "modern day" or "instant," the word is just tired, the acme of lazy marketing. However, remove the burden of having to sell a product, and classic denotes age, nostalgia, and perhaps most important, quality. For example, ponder the following list of solid classics:
–The Bill Murray/Chevy Chase scene from Caddy Shack
-The Steve Miller Band's Greatest Hits Album
–Fonzie (Before he jumped the shark)
Atlanta's SweetWater Brewery is a silverback in the Southern craft beer scene. Is it a classic? No. A brewery can't be a classic. A beer, however, can be.
Thus begins my argument for SweetWater 420 Extra Pale Ale as a classic.
The Age Argument: SweetWater Brewery rolled out 420 on April 20th, 1997 (Hence the name). Not ancient, by any means, but because the Georgia Beer distribution laws have been on the verge of ludicrous since, well, prohibition ended, I think we can give this point some leeway. And as far as Atlanta craft beers go, SweetWater 420 is precambrian. 
The Nostalgia Argument: What was going on way back in 1997? South Park debuted, Leonardo DiCaprio coronated himself King of the World on the bow of an unlucky ship, Tickle Me Elmo gripped the retail world, and the Spice Girls could not stop telling us all what they wanted—what they really, really wanted.
The Quality Argument: SweetWater 420 is good beer, a terrific example of a west coast pale ale, although milder than some of the hoppier varieties trucked east. The beer pours a golden brassy color, slightly hazy, with light notes of citrus and a bready malt on the nose, but without the walloping hop presence one might expect. The taste brings in the distinctive sweet hoppiness, some pine, biscuit, and more malts. And like a good house guest, the crisp finish doesn't get on your nerves by hanging around too long.
Time, history, and quality: 420 has it all.
If there were an old folks home for beer, SweetWater 420 would be on the porch, telling tales of trudging to school, uphill through the snow, both ways. Classic. 
---