No Comments
St. Louis Beer Community Rallying to Help Rebuild Hopskeller Brewery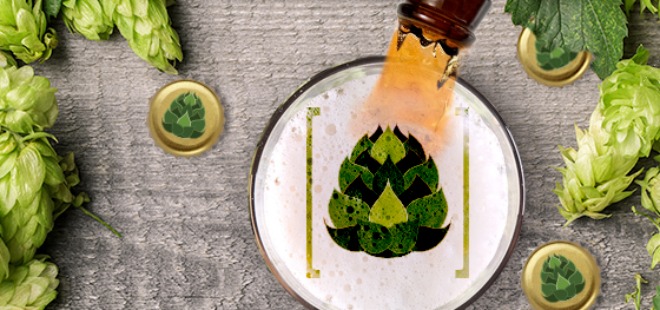 WATERLOO, IL – They are literally the newest bar-brewery in our area, opening their doors just last month after two and a half years of dedicated work towards the goal.
But this past Sunday the Waterloo brewery was severely damaged by fire and is closed indefinitely. Just before 8:00 a.m., the volunteer Waterloo Fire Department was called to the East 3rd Street location where they found the building filled with smoke and on fire. Built more than a century ago, the original structure had been converted into a bar and dining area. Additions to the building had been raised and housed a cooking area, restrooms and the brewery itself.
According to the Waterloo fire chief, the fire appears to have started near the wood-fire brick oven. Firefighters had a little trouble putting the fire out because of the drop ceiling that had been installed, leaving a space between the ceiling and the floor above it. They had to punch through the tin plating on the ceiling to get access to the open space. The damage according to the fire chief is extensive.
Now, the owners, employees and community who have worked so hard to bring this new local business to life are left to begin again and rebuild and the local beer loving community is rallying to help.
Contribute to rebuild @hopskeller! Donate here: https://t.co/3IrPdV8YLj & attend the @STLBeer Halloween Party: https://t.co/kpNRJUGK9B pic.twitter.com/QnafmaO1C4

— STL Brewers Guild (@STLBEER) October 25, 2016
Please join Drink314 and the St. Louis Brewers Guild in spreading the word so we can get as much support to help Hopskeller Brewing Company pick up the pieces and get back to the great work of brewing great beer.
A GoFundMe account has been set up by the Guild to raise $25,000. Please St. Louis, let's all do our part to help these good folks out.
Our thoughts are with our friends in Waterloo.
---