No Comments
BadWolf Brewing Company | Session Brown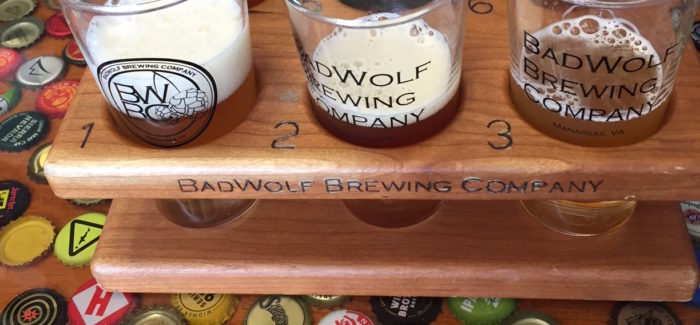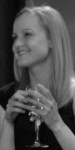 ABV: 4.7% | IBU: 29
It's cliché but sometimes you want a beer that you can drink in the fall while wearing a flannel. Maybe you're wearing brown boots, maybe you're sitting on a haystack or maybe you're just sitting on your back porch on a sunny, somewhat warm afternoon.
A session brown ale nails that motif.
BadWolf Brewing Company is in Manassas, Virginia — there are two locations, one of which is in a normal strip mall near a homebrew shop down the street from a large Catholic church. The tasting room is tiny (think smaller than most Subway stores) but it has a nice variety of pours and growler options. BadWolf focuses on natural, unfiltered and unpasteurized beer, bringing what they term as "authentic" beer to their Virginia community.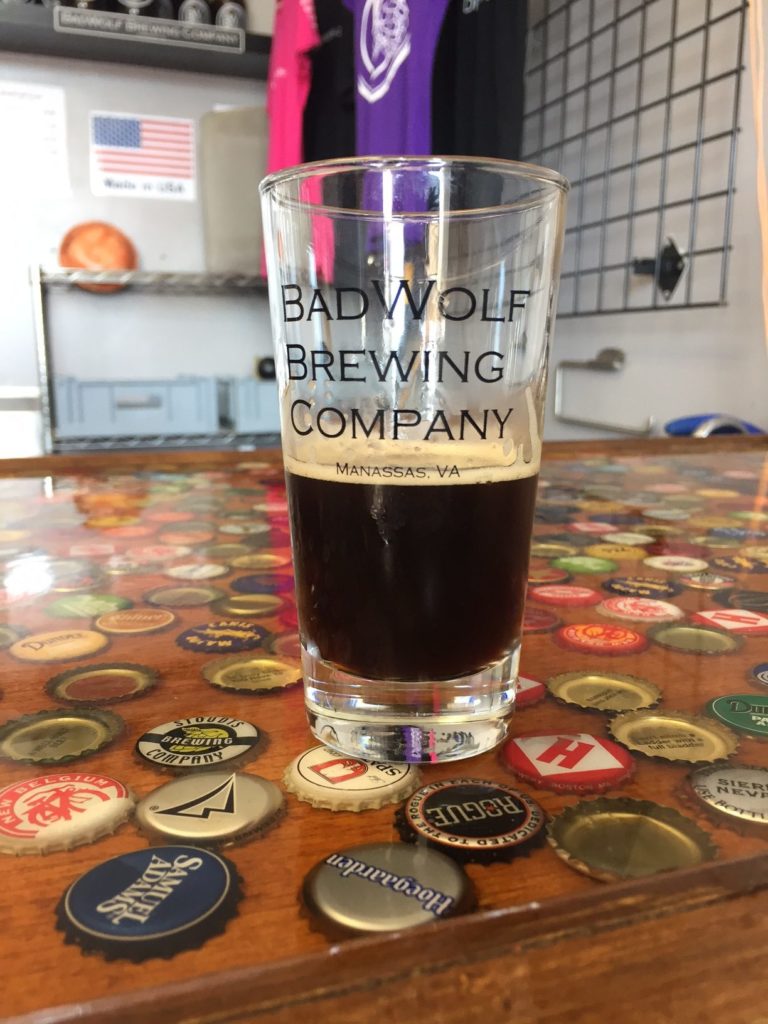 Their session brown ale was the beer BadWolf suggested to taste first on a six-beer flight. It pours true to its style, dark but clean. There's a bit of a head but nothing dramatic. On first taste, it has a bit of chocolate or slightly bitter body to it. A bit of spice, even nutmeg-y, floats in the flavor, but it's not punchy or thorough in its seasonings.
There's not much of an aftertaste, which was nice. Being a sessionable ale, Badwolf Brewing Session Brown doesn't knock you over with hops or lull and quiet you with the malt.
The beer was served at the Little BadWolf Tap Room which, of the two locations, does more experimental pours. (They had an "IPA While You Can" that was a batch with a lost recipe; a computer crashed and lost the file with all the details on the brew. It was, sadly, a good beer.)
We took a growler home of this beautiful brown ale, as it's fitting for these orange-and-red-hued days.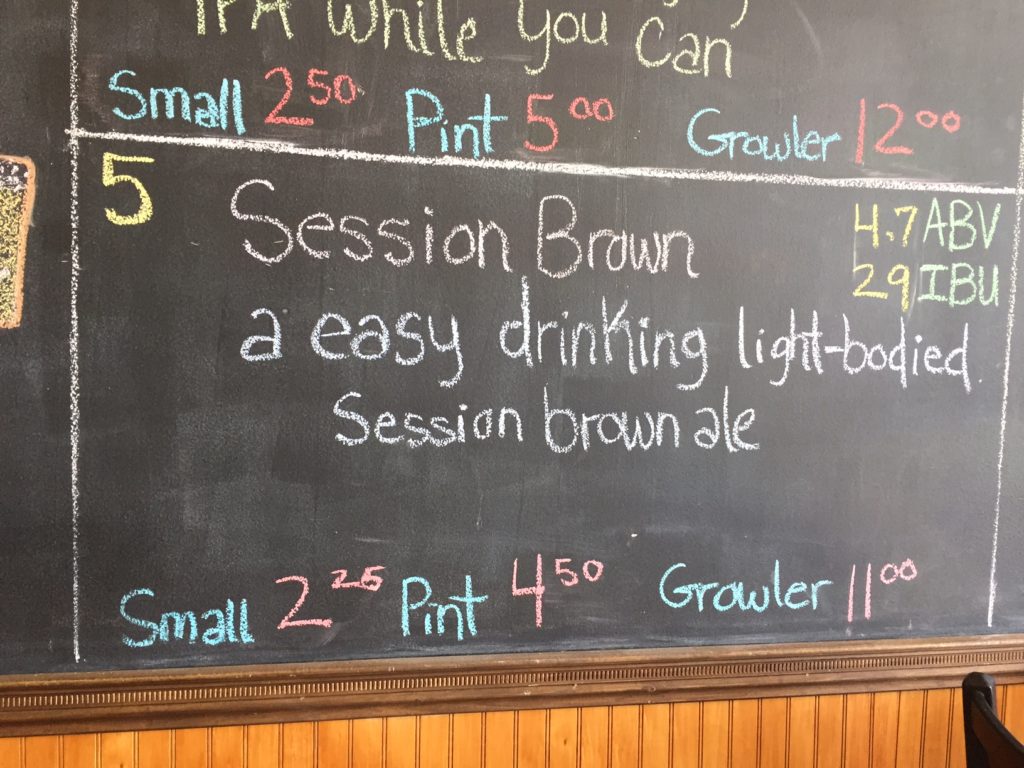 ---