No Comments
Event Preview | 13th Annual Atlanta Cask Ale Tasting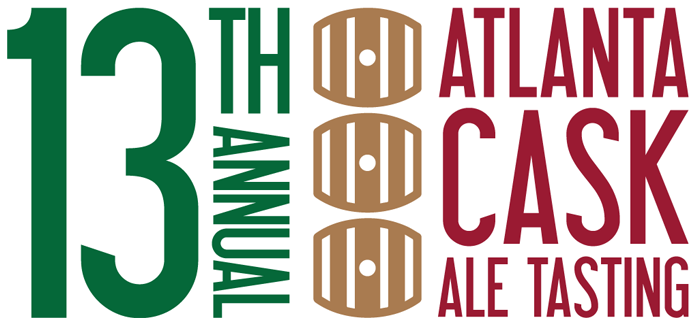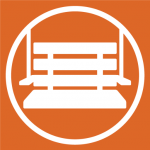 This year's 13th Annual Atlanta Cask Ale Tasting event is a first for me. I've never attended a beer event that instructs you on dress code, but the folks at ACAT advise patrons to bring a hat and gloves.
Some people get this, others need an explanation. According to Owen Ogletree, the director and head judge of the annual event, cask ale must be served at a temperature around 50-55 degrees for optimum taste, therefore the room for the event is kept that cold. It's a far cry from a keg swimming in an ice and rock salt bath.
Purchase tickets here.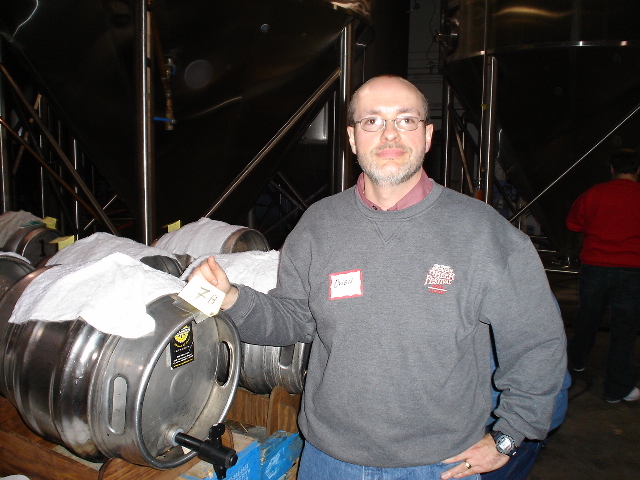 For a detailed description of what exactly will be served, we turn to London's Independent Real Ale Guide:
"Real ale or cask-conditioned beer is a natural, living product. The beer is not filtered, pasteurised or artificially carbonated. It's placed into casks (called firkins), often with extra hops for aroma, and delivered in unfinished form to pubs. Here the beer enjoys a secondary fermentation in cask that creates a full, mature flavour. In UK pubs, when the yeast has settled, the beer is drawn by the familiar hand-pump attached to a suction pump known as a beer engine. Some pubs without cellars still serve beer straight from the cask using a simple gravity tap."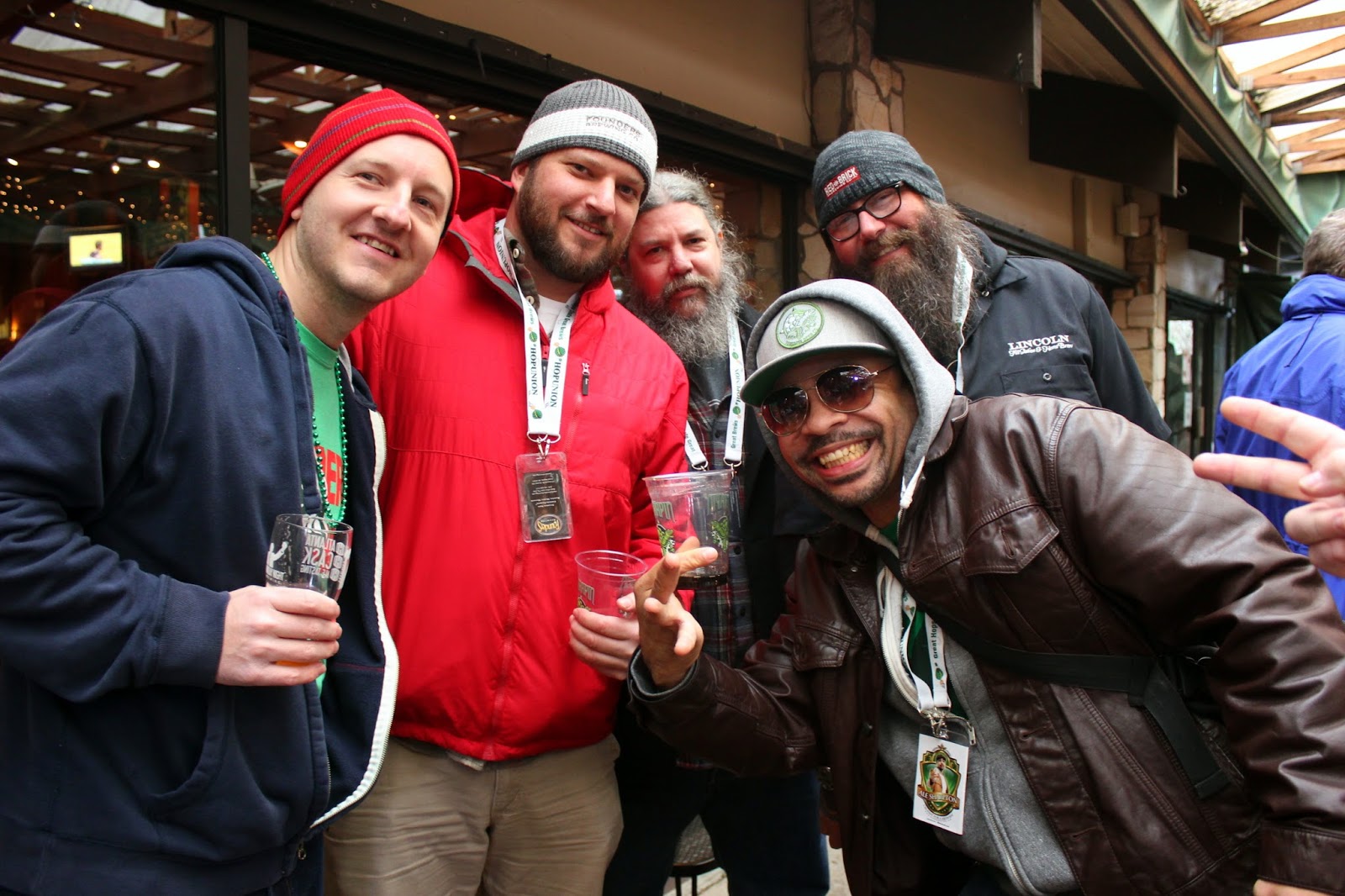 And this is what folks who show up at The Prado this Saturday will get. Real Ale from more than 50 U.S. and U.K. breweries. There will be food from 5 Seasons Brewing and Taco Mac, a 'People's Choice" award, and a professionally judged competition as well. This year's guest judges are Mitch Steele, formerly head brewer with Stone Brewing, London beer writer Des de Moor, and Steve Hamburg from the Chicago Beer Society.
The tasting runs from 2:30-6:00 this Saturday, January 21 at 5 Seasons Brewing (Sandy Springs) and Taco Mac (Prado). The two venues share the event, and it is located on Roswell Road, just inside the perimeter.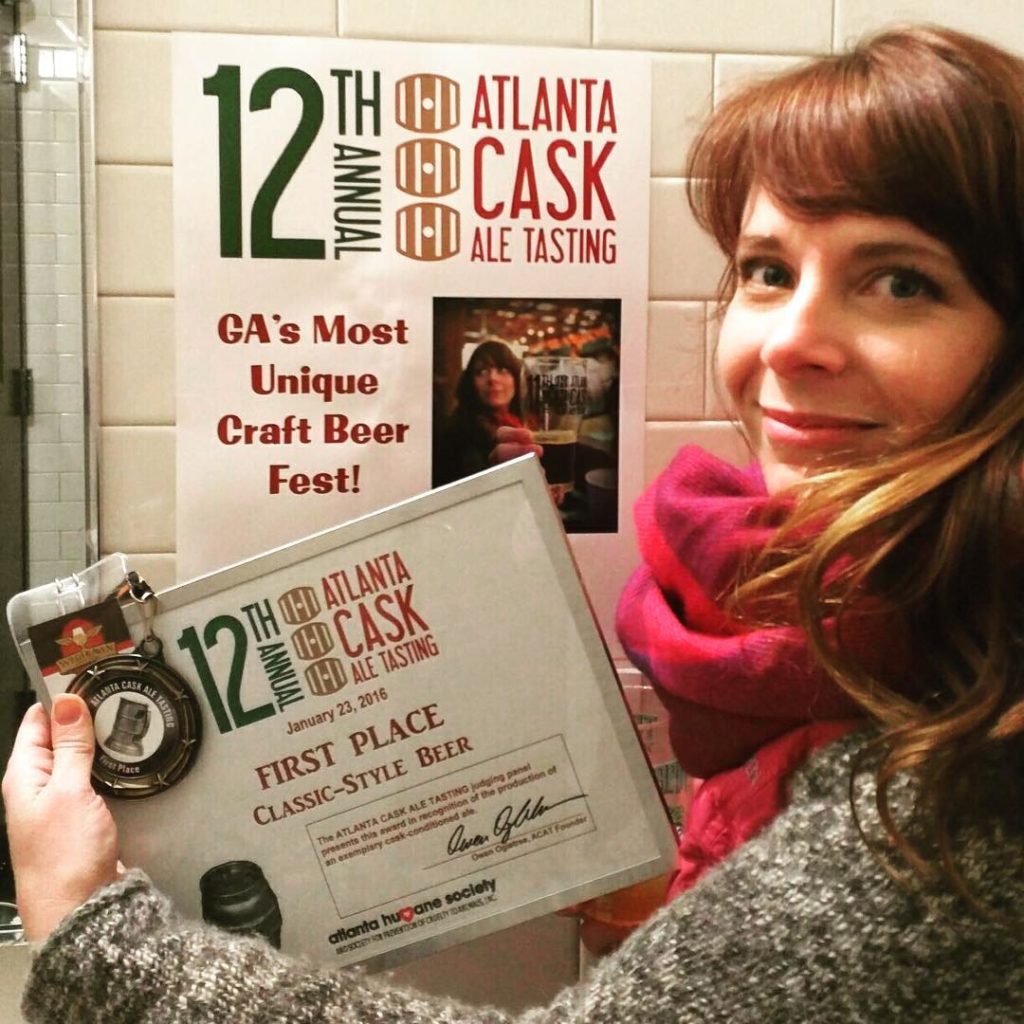 This event usually sells out, so grab a scarf and get you some tickets.
13th Annual Atlanta Cask Ale Tasting Lineup
· 5 Seasons Prado Cherry Bomb Scotch Ale aged in a Heaven Hill barrel
· Abbey of the Holy Goats saison with elderflowers & spices
· Arches Brewing Southern Bel' Belgian Ale
· Black Diamond Mo-Rakinox IPA with experimental hops
· BlueTarp All I Want for My Birthday is a Big Booty Baltic Porter
· Burnt Hickory King Zeke
· Cedar Creek Dankosaurus IPA dry-hopped with Motueka
· Cherry Street Fidel Casktro bourbon barrel imperial stout with whiskey-soaked nibs & vanilla
· Coastal Empire Wild Kingdom Pomegranate Brett Sour
· Copper Creek Oatmeal Stout
· Creature Comforts Double Koko Buni
· Dry County Old 41 Oatmeal Stout with vanilla
· Eagle Creek bourbon barrel-aged River Street Praline Brown
· Founders Red's Rye with Mosaic hops.
· Fyne Ales Highlander Scottish 80/- hopped with Slovenian hops
· Fyne Ales Maverick classic British bitter hopped with Bramling Cross
· Fyne Ales Ragnarok imperial Jarl IPA
· Gate City Chocolate Raspberry Terminus Porter with cacao nibs & raspberries
· Harviestoun Old Engine Oil Engineers Reserve with ghost naga chilies
· Jekyll Southern Juice IPA dry-hopped with Citra & Simcoe
· JW Lees 2015 Harvest Ale aged in calvados barrels
· JW Lees 2015 Harvest Ale aged in sherry barrels
· Left Nut Squirrel Nut Zappers brown ale with pecans & coffee beans
· Lincoln Fill Station / Cherry Street Triple Chocolate Chunk with toasted coconut aged in a Bella Meade barrel
· Max Lager's Choco-Mungo St. Mungo Scotch ale aged in a Four Roses barrel
· MAZURT The Dingo Drank My Stout with coffee, vanilla, cocoa nibs & a rare Australian honey
· Monday Night Something Pretentious Scotch ale with coconut, vanilla beans, cocoa nibs & burnt orange peel
· Moon River Cliffs of Insanity with chipotles & rum
· Old Golden Hen – A classic, hoppy UK golden cask ale
· Paradox Beer Company Skully #46 Osa Frambuesa sour brown with raspberries
· Red Brick Passion of the Bretts IPA with passion fruit
· Red Hare My Belgian Friend Came Over for Breakfast – with vanilla, cinnamon and bourbon oak chips
· Reformation Brewery dry-hopped Jude Reserve Tripel with fresh pears & grapefruit
· Rivertown Brewing Roebling Imperial Porter
· Scofflaw Double Dry-Hopped Double Jeopardy
· Second Self A Hopwork Orange with Valencia orange juice & orange peel
· Service Brewing Ground Pounder Pale Ale with black pepper & lime zest
· Slice & Pint Cloud 9 Barleywine – the old Dogwood barleywine recipe
· Southbound Mystery Ship with Brett, dry-hops & 1800 Reposado soaked oak chips
· Southern Brewing Red N'Black Berliner with raspberries & blackberries
· Steady Hand Beer Company Anthem of the Sun blonde stout with coconut
· SweetWater Big Deep Black Stout with Meeker raspberries
· Terrapin Tart Cherry Wake-n-Bake
· Thomas Creek Class Five IPA dry-hopped with Galaxy
· Three Taverns Funk Yard oak-aged sour ale
· Twain's Salted Caramel English Strong Ale aged on American oak
· Urban Tree Ginger Zestanero spiced cider aged in a Nicaraguan rum barrel
· Variant Brewing / Dry County collaboration Imperial Breakfast Stout
· Wicked Weed Cuban Coffee Stout aged in bourbon barrels with coffee, peppers, chocolate & spices
· Wild Heaven American wild ale with tart cherries
· Wrecking Bar Coffee Coconut Barrel-aged Siberius Maximus Imperial Stout
---