No Comments
San Francisco Beer Week | Opening Gala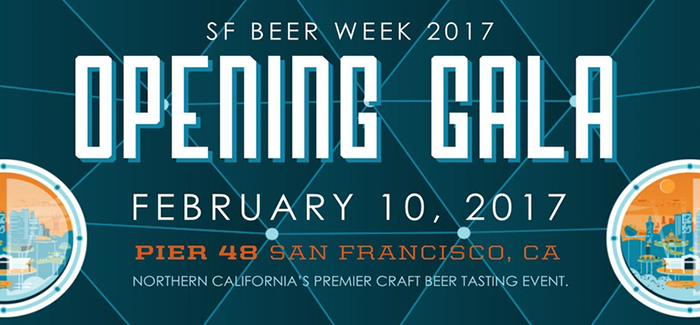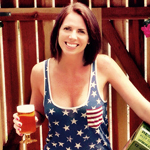 San Francisco Beer Week kicks off their 9th year starting Friday, February 10 and running through Sunday, February 19. The festivities are packed with over 800 events and span the entire Bay Area from Half Moon Bay in the south to Santa Rosa in the north. We will highlight our top picks for each day. The first event is the Opening Gala at Pier 48 in San Francisco from 5 – 10 PM for VIP ticket holders and 6 – 10 PM for General Admission. Tickets are still available and can be purchased by clicking here. Be sure to check back for our list of featured events!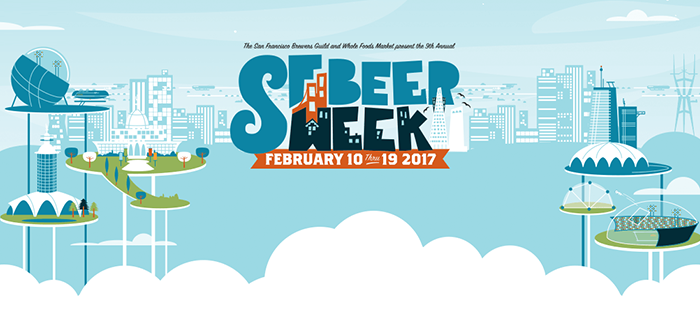 Opening Gala Brewery List
San Francisco
21st Amendment Brewery, Almanac Beer Co., Anchor Brewing Co., Barebottle Brew Co., Barrel Head Brewhouse, Bartlett Hall Brewing, Beach Chalet Brewing & Restaurant, Black Hammer Brewing Co., Black Sands Brewery, Cellarmaker Brewing Co., Ferment. Drink. Repeat, Fort Point Beer Co., Harmonic Brewing, Headlands Brewing Co., Holy Craft Brewery, Laughing Monk Brewing Co., Local Brewing Co., Magnolia Brewing Co., Old Bus Tavern, Pine Street Brewery, San Francisco Brewing Co., Seven Stills Brewery & Distillery, Social Kitchen & Brewery, Southern Pacific Brewing Co., Southpaw BBQ, Speakeasy Ales & Lagers, Standard Deviant Brewing LLC, Sufferfest Beer Co., Sunset Reservoir Brewing Co., ThirstyBear Organic Brewery, Triple Voodoo Brewery & Tap Room and Woods Beer Co.
Opening Gala Pour List (San Franciso)
Mocha and Cigarettes – Lightly Smoked Imperial Coffee Porter with Cocoa Nibs and Vanilla Beans.
Bourbon Barrel Vanilla Vastness of Space – Imperial Stout aged in Bourbon Barrels conditioned on Papa New Guinea Vanilla Beans.
Danker's Team – California Common brewed in collaboration with La Cumbre Brewing from New Mexico. Hopped with Nelson, Meridian, Simcoe, XJA436. This was Batch 500 for us!
Admiration – West Coast IPA hopped w/ Nelson, Citra, Sterling and Galaxy.
Terpene Station – Double IPA hopped w/Mosaic, Citra, Galaxy, Nelson, Centennial and Citra Lupulin Powder.
Lost Wisdom (bottle pours) – Solera Saison. Tart, effervescent, tropical.
Blood Orange Brew Free! or Die, 7% -Brewed like our original west coast style Brew Free! or Die IPA, but with any abundance of fresh blood orange puree and a twist of citrusy dry hops. Refreshingly different!  (newest beer, coming soon in cans)
Blah Blah Blah, 8% – This double IPA is jammed packed with hop flavors and aromas. With nine different hop varietals, on top of late-kettle boil additions, this beer has a juicy hop chewy flavor.
El Sully, 4.8% – A refreshing alternative to some of craft beer's heavy hitters. Brewed with Pilsner Malt, Vienna and Flaked Maize, this Mexican lager is the perfect all-occasion beer.
Wooden Pony, ~11.4% – it's barrel aged Baby Horse, a Belgian Quad soured in wine barrels.
---
East Bay
Alameda Island Brewing Co., Ale Industries, Altamont Beer Works, Auburn Alehouse, Benoit-Casper Brewing Co., Berryessa Brewing Co., Bison Brewing Co., Black Diamond Brewery, Calicraft Brewing Co., Cleophus Quealy Beer Co., Diving Dog Brewhouse, Drake's Brewing Co., E.J. Phair Brewing Co., East Brother Brewing Co., Eight Bridges Brewing, Elevation 66 Brewing Co., Epidemic Ales, Farm Creek Brewing Company, Federation Brewing, Ghost Town Brewing, Heretic Brewing Co., High Water Brewing, Hoppy Brewing Co., Knee Deep Brewing Co., Lucky Devil Brewing, Mare Island Brewing Co., New Helvetia Brewing Co., Novel Brewing Co., Ol' Republic Brewery, Pacific Coast Brewing Co., Rubicon Brewing Co., Ruhstaller Brewing & Taproom, Schubros Brewery, Sudwerk Brewing, Tahoe Mountain Brewing Co., Temescal Brewing Co., The Rare Barrel, Track 7 Brewing Co., Triple Rock Brewing Co., Trumer Brauerei and Working Man Brewing Co.
Opening Gala Pour List (East Bay)
Keep Tahoe Deep, 8.5% – Imperial IPA. Dry Hop: Centennial, Cascade, CTZ.
Color: gold/orange. Aroma: Floral, tropical Flavor: Tropical upfront, resinous bitter finish Mouthfeel: Medium bodied, lingering bitterness
No Seeds, No Stems, 10% – Triple IPA. Hops: Loral, Citra, Galaxy. Aroma: Melon, Lemon Zest, Pungent Resin. Flavor: Tropical Fruit, Citrus. Mouthfeel: Mouth coating warming alcohol, dry finish, smooth bitterness
Funke Hop Farm, 6.5% – a citra and mosaic dry hopped saison that's aged in petit Syrah and Grenache barrels then bugged with brettanomyces
Farmers Market Citrus Gose, 6.0% – a gose style steam beer that utilizes locally sourced citrus from a farm in Winters called Rainwater Ranch.
The TIPL, 10.5% -a triple imperial pale lager that we brewed for strong beer month. This 10.5% hoppy lager highlights robust citrus and pine hop character from the addition of el dorado, citra and simcoe hops used in the brew and dry hopping.
Impossible Soul '15 – golden sour beer aged in oak barrels with tart cherries and sweet cherries
Map of The Moon '16 – golden sour beer aged in oak barrels with apricots
Shadows of Their Eyes '16 – dark sour beer aged in oak barrels
Soliloquy '16 – golden sour beer aged in oak barrels with rose hips and orange peel
Old Bayard – a Brett-conditioned brown ale aged in wine barrels
Aurelia – a golden ale from our foudre
Zig Zag, 6.3% – an IPA with Mosaic and Citra Hops
Mondo Pils, 5.0% – a pilsner
Apricot Saison, 6.0% – our house saison with apricots
---
North Bay
101 North Brewing Co., Anderson Valley Brewing Co., Bear Republic Brewing Co., Cooperage Brewing Co., Eel River Brewing Co., Fogbelt Brewing Co., HenHouse Brewing Co., Iron Springs Pub & Brewery, Lagunitas Brewing Co., Lost Coast Brewery, Mad Fritz Beer, Mad River Brewing Co., Moonlight Brewing Co., Moylan's Brewing Co., Napa Smith Brewery, North Coast Brewing Co., Old Redwood Brewing Co., Petaluma Hills Brewing Co., Plow Brewing Co., Russian River Brewing Co., Sierra Nevada Brewing Co., Sonoma Springs Brewing Co., St. Florian's Brewery, Stumptown Brewery, Third Street Aleworks and Woodfour Brewing Co.
Opening Gala Pour List (North Bay)
G&T Gose, 4.2% – A "beer cocktail" with only beer. Citrus-salty, lemon peel, lemon grass, juniper, cinchona bark, grains of paradise, and cucumber.
Boont Oude Bruijn, 4.8% – Flanders Style Sour Red Ale aged in wine and spirit barrels 18-24 months.
Eetah IPA, 7.5% – Delicious IPA hopped with a blend of Chinook, Citra, and Amarillo.
Huge Arker, 13.5% – Russian Imperial Stout aged in Wild Turkey® Bourbon barrels until fully matured.
Boont Amber, 5.8% – Our flagship is a well-balanced, malty American Amber Ale with an herbal hop profile and clean finish.
Café Racer 15, 9.75% – Double IPA
Hop Shovel, 7.5% – IPA
Clobberskull, 10.5% English Estate Ale
Pinot Kolsch, 7.6% – Kolsch w/ Pinot juice aged on Oak
Tartare Rouge, 6% American Wild Ale
Keg Slayer IPA, 6.7% – Simcoe, Mosaic, and Citra hops
Smelltron 3030 Double IPA, 8.7% – Citra and Mosaic hops
Recurring Nightmare, 11% – barrel aged imperial stout with coffee
HenHouse Golden, 11.4% – Belgian Golden Strong Ale
Henhouse Saison, 5.5% – French Farmhouse Ale
HenHouse IPA, 6.9% – Incredible pale ale hopped with a blend of Cascade, Mosaic, Belma, Hallertau Blanc, and Simcoe.
Pliny the Elder, 8.0% – Double IPA
Pliny the Younger, 10.25% – Triple IPA
Supplication, 7.0%  – Sour Aged in Pinot Barrels
STS Pils, 5.35% – European Style Pilsner
---
South Bay
Alpha Acid Brewing Co., Alvarado Street Brewing & Grill, Armstrong Brewing Co., Blue Oak Brewing Company, LLC, Camino Brewing Co., Campbell Brewing Co., DasBrew, Inc., Devil's Canyon Brewing Co., Discretion Brewing, El Toro Brewing Co., Firestone Walker Brewing Co., Freewheel Brewing Co., Golden State Brewery, Half Moon Bay Brewing Co., Hermitage Brewing Co., Hop Dogma Brewing Co., Loma Brewing Co., New Bohemia Brewing Co., Palo Alto Brewing Co., Santa Clara Valley Brewing, Santa Cruz Mountain Brewing, Strike Brewing Co., Tied House Brewery & Cafe and Uncommon Brewers.
Opening Gala Pour List (South Bay)
Haole Punch, 5% – Kettle Sour ale with Passionfruit, Orange & Guava
When Doves Cryo, 7% – Collaboration with Cellarmaker, a West Coast IPA brewed with cryogenic hop powder
Trois Cabrones, 8.5% – Collaboration with Amplified Ale Works, a juicy Double IPA with an experimental yeast strain.
City Club, 7% – An American Malt Liquor. We may be serving brass monkeys as well.
Pivo Pils, 5.3% – Hoppy Pilsner
Luponic Distortion #5 – IPA
Bravo (Special Pour) 13.5% – Imperial Brown Ale
Bat Flip, 10.3 % – Triple IPA
I Need A Miracle, 7.5% – IPA
Crazy for Coconuts, 6.9 % – Porter
Belgian White – Collaboration with Benoit Casper
---
San Francisco Beer Week Rare & First Time Beers
*21st Amendment – Wooden Pony (Barrel Aged Belgian Quad)
*Ale Industries – Protect Ya Nectarine (Sour)
*Alvarado Street – City Club (Malt Liquor)
*Anchor – Barrel Aged Old Foghorn Barleywine (Barrel Aged Barleywine)
*Barebottle – Doom Bloom (New England-style Triple IPA)
*Bear Republic – Clobberskull (English Estate October Ale)
*Berryessa – Cellarmaker Collaboration – Fruity Rebels (Strong Belgian)
*Black Sands – Pinot Barrel Aged Kings Tide (Wine Barrel Aged Saison)
*Calicraft – 2017 Barrel Project Cabernet Sauvignon Sour (American Sour Ale with Cabernet Pomace)
*Cleophus Quealy – Aviato (Gin Barrel-Aged Sour Ale with cherries, lemon and violets)
*Firestone Walker – Krieky Bones (Wild Ale)
*Half Moon Bay – Bat Flip XXXIPA (Triple IPA)
*Harmonic – Imperial Old Fashioned (Strong Rye Ale)
*HenHouse – Recurring Nightmare (Barrel-Aged Imperial Stout)
*Iron Springs – Compulsory Triple IPA (Triple IPA)
*Laughing Monk – Barrel Aged Peach Pulpit (Belgian Tripel)
*Local – Belgian Bump (Belgian Golden w/ Philz Coffee)
*Mad Fritz – The Wind and Sun (Coffee Infused Golden Strong Ale)
*Marin – Quad (Belgian-Style Strong Dark Ale)
*New Bohemia – Headlands Collaboration – Light My Fire (Smoked Helles)
*North Coast – Barrel Aged Old Rasputin XIX (Barrel Aged Imperial Stout)
*Russian River – Pliny the Younger (Triple IPA)
*Sierra Nevada – Time and Time Again (Double IPA)
*Speakeasy – Pop Gun Pilsner Oak-Aged and Unfiltered (German Pilsner)
*The Rare Barrel – Impossible Soul (Golden Sour Aged in Oak Barrels with Tart Cherries and Sweet Cherries)
*ThirstyBear – Stave Series #14: Bugs & Cherries (Kriek)
---
San Francisco Beer Week Collaboration Beer List
ALE INDUSTRIES + MISSION TRAIL CIDER CO
Protect Ya Nectarine
Sour
4.75% ABV
ALTAMONT + REVISION BREWING CO.
Hella Revised
IPA
6.5% ABV | hoppy IBUs
ALVARADO STREET + CELLARMAKER
When Doves Cryo
West Coast IPA
7% ABV | 50 IBUs
ALVARADO STREET + AMPLIFIED ALE WORKS
Trois Cabrones
Double IPA
8.5% ABV | 50 IBUs
CAMINO + E.J. PHAIR (pouring at both stations)
Barista Imperial Brown Ale
Southern English Imperial Brown Ale
7.4% ABV | 31 IBUs
E.J. PHAIR + HALF MOON BAY
Used and IBU'sed
IPA
7% ABV | 64 IBUs
E.J. PHAIR + HIGH WATER
Blueberry Pancakes
Blonde Ale
7.7% ABV | 21 IBUs
FERMENT.DRINK.REPEAT + HOMEBREWERS
You're Such a Tea(se)
Hibiscus Saison
6.7% ABV | 28 IBUs
GHOST TOWN + MOYLAN'S
El Cucuy
Saison
6% ABV
HALF MOON BAY + HOP DOGMA
Lost in the Fog IPA
New England-style IPA
7.2% ABV
HARMONIC + OLD BUS TAVERN
Crosseyed
Triple IPA
11.4% ABV | 85 IBUs
MAGNOLIA + EX NOVO
Strawberry Garcia
English Milk Stout with Strawberries
MOYLAN'S + HALF MOON BAY
Haze Craze IPA
IPA
6.8% ABV | 60 IBUs
NEW BOHEMIA + HEADLANDS
Light my Fire
Smoked Helles
4.5% ABV | 23 IBUs
NORTH COAST + ROUGE + DESCHUTES
Class of '88
American Barleywine
10% ABV | 25 IBUs
SAN FRANCISCO BREWERS GUILD
New Frontier
Post-Modern Kolsch-style Ale with Satsuma Mandarin Juice & Evergreen
5.3% ABV
THIRSTYBEAR + SANTA CRUZ MOUNTAIN
Smoked California Common
California Common
5.2% ABV | 38 IBUs
UNCOMMON BREWERS + HIGH WATER
Whiskey Thief
Smoked Strong Scotch Ale
9.2% ABV | 20 IBUs
FORT POINT BEER + FREIGEIST
Manzanita
Smoked Altbier with Charred Manzanita
6.5% ABV | 16 IBUs
Still more collaboration beers being released during SF Beer Week.
21ST AMENDMENT + FIELDWORK
Salty Dawg
Imperial IPA
ALMANAC + SUDWERK
High Esteem
Dry-hopped Steam Beer
4.6% ABV
DRAKE'S + KARL STRAUSS
Wheat Rye IPA
American IPA with wheat and rye
See Featured Event
HALF MOON BAY + BENOIT CASPER
Belgian White Collaboration
5.1% ABV
HARMONIC + TRIPLE VOODOO + MAGNOLIA
Patchwork Hoppy Red Ale
IPA
6% ABV | 40 IBU
HEADLANDS + NEW BOHEMIA
Light My Fire Smoked Helles
STANDARD DEVIANT + LAUGHING MONK
Sassy Rye Roggenbier
Rye Pale Ale
6.1% ABV | 30 IBUs
SIRWISA PRO HOPS FOR HOUSING: PRO + HOMEBREWERS
Sixteen collaboration beers will be released at this charity event:
FEATURING BEERS BY THESE BREWERIES:
Anchor Brewing
Blue Oak Brewing
Comrades Brewing
Ferment.Drink.Repeat
Harmonic Brewing
Headlands Brewing Co.
HenHouse Brewing Co.
Marin Brew Co.
Old Bus Tavern
Oro en Paz Winery
Pine Street Brewery
Social Kitchen
Southpaw BBQ and Brewing
Standard Deviant
Tag + Jug Cider Co.
Temescal Brewing
THE RARE BARREL + CELLARMAKER
Tangerang!
Golden Sour Ale
THE RARE BARREL + CELLARMAKER
Smashin' Fruit
Blend: Golden Sour + Hoppy Pale
THE RARE BARREL + CELLARMAKER
Wagon Trix
Blend: Barrel Aged Golden Sour w. Blueberries + Porter
THE RARE BARREL + WICKED WEED
Happy Blending
American Sour Ale with plum and nectarine
More info can be found at San Francisco Beer Week 2017.
Follow Simon's beer adventures on Instagram @CaliforniaIPA
Follow Victoria's beer adventures on Instagram and Twitter @tapswithtor!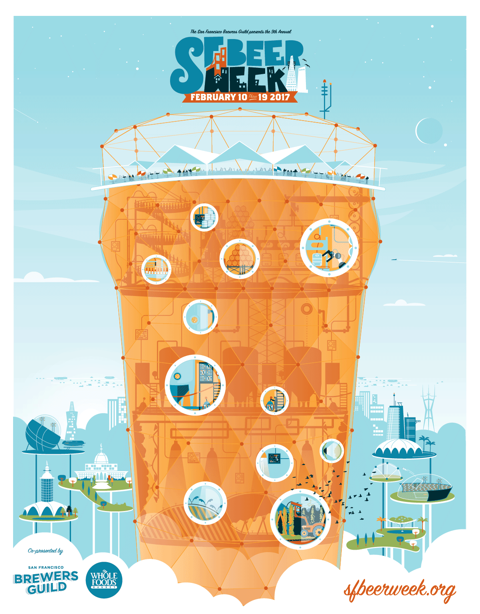 ---