No Comments
Epic Brewing Company | Big Bad Baptista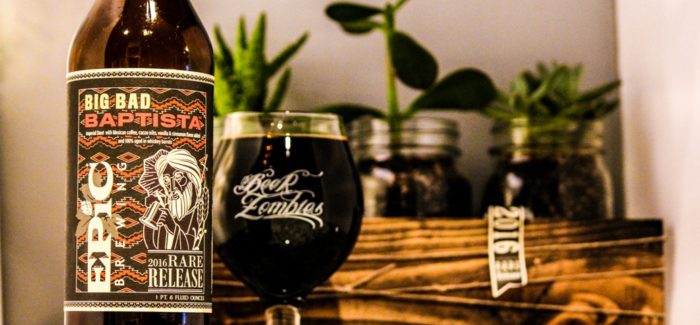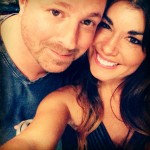 ABV 12.5%
Last year flew by, picking off celebrities along the way. Each week we were viciously stripped of a little bliss replaced with dread, fearing who could be next. Motorhead's Lemmy Kilmister passed away at the end of 2015, opening the floodgates to a particularly tough 2016. Consequently, if he could go, anyone could. Because of this vulnerability, it drove us to stop and think about the past. We wish there were better reasons to revisit the legends of our youth. When they leave us, we are forced to fire up Netflix or Spotify and immerse ourselves in their undeniable genius.
Let's make 2017 the year of reinvention. Relish in new hits from old favorites. Creators of Big Bad Baptist, Epic Brewing, unleashed a new local celebrity in November. Big Bad Baptista Imperial Stout. Another Rare Release alongside the great Double Barrel Big Bad Baptist and the Java Stout rival, Son of a Baptist, Baptista stood out among the all-star cast. Cinnamon was the primary component setting it apart from its epic siblings. When fellow PorchDrinking.com writer Dan Bortz asked our staff to share personal beer favorites of 2016, Baptista immediately came to mind. We knew it needed more time in the spotlight to shine.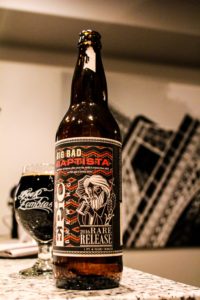 Teaming up with Blue Copper Coffee, Epic Brewing has always been a proponent of using local roasters. And Baptista is no exception on the coffee front. A combination of roasted Mexican coffee, vanilla, cinnamon, and cacao nibs highlight this superstar. Pouring espresso brown with a wonderful spicy head, Baptista brilliantly laces the glass. The aroma of pure cinnamon with fruity coffee and cooked vanilla captures our attention. Initially the flavor smacks your face with the burn of cinnamon (which is quite lovely), then recedes to a familiar vanilla and dark chocolate. Epic created beer to enjoy, so take this ride slow. As it warms, it changes over the course of the glass. In the end, your inner fan-buds are trapped with a calming medley of barrel and spicy coffee.
As a result, Baptista lead us down the red carpet to our tribute to the original Big Bad Baptist in December 2014, our very first post here at PorchDrinking.com. Revisiting BBB has been exciting. Finding ways to revisit and reinvent is a trend and the invention of Big Bad Baptista, our new local celebrity, is one we hope won't be leaving us anytime soon.
Cheers!
Chris & Sylvia are a #craftbeercouple who love everything beer! Check them out on Instagram @chrishollands & @sylily.
---