No Comments
Pour List | 15th Annual Boulder Strong Ale Fest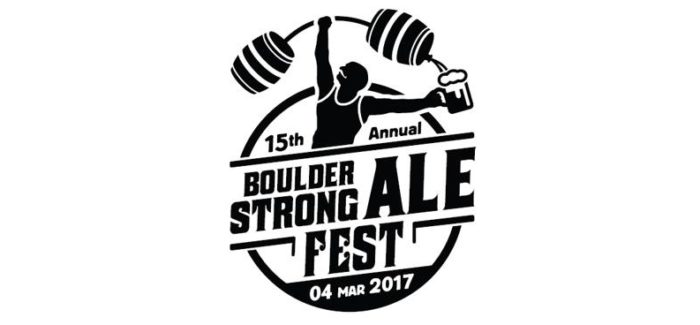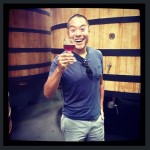 Over the past 15 years, Avery Brewing Company has practically written the book on brewery-run niche festivals. Dating back to their original location in the humble alley of Arapahoe Ave, and now spanning three bar stations and an outdoor tent lineup in their two year old $30 million facility in Gunbarrel, Avery has mastered the art of attracting rare beers from top tier breweries, as well as showcasing their own oft unseen or hard to acquire wonders at such events.
This Saturday's 2017 Boulder Strong Ale Fest marks the 15th anniversary of Avery's historically high octane approach to brewing big beers. The event features gems ringing in at 8% or higher, including 24 Avery originals capped off by special barrel tappings at 1pm, 2pm, 3pm and 4pm and over 100 monster beers in total from national and local breweries.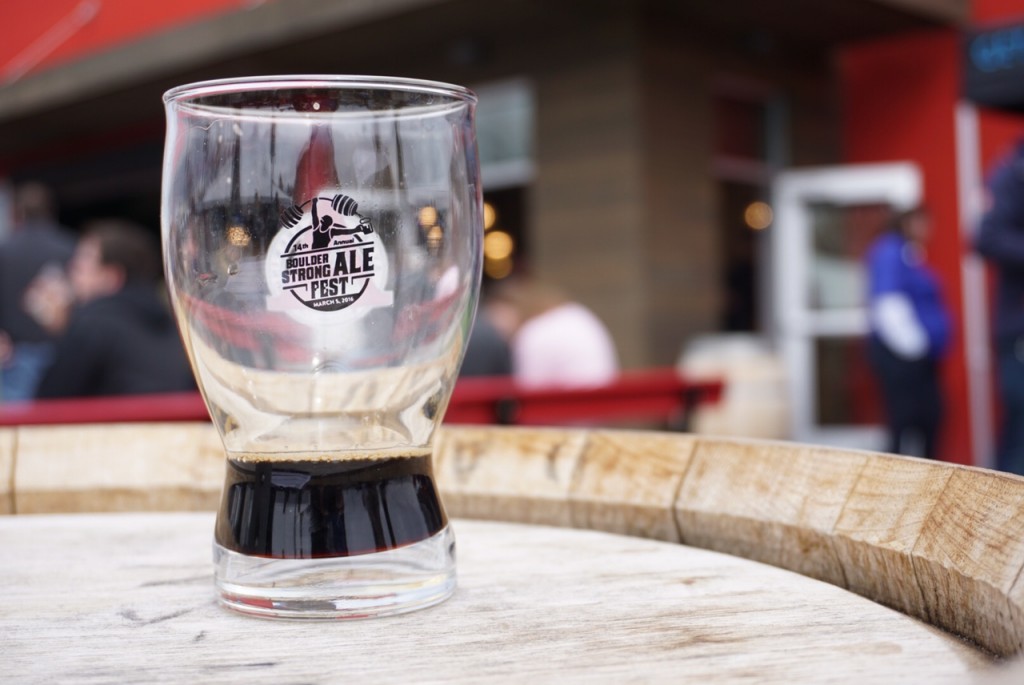 The $55 festival ticket includes sixteen 3-ounce beer samples from a commemorative 16 oz glass with proceeds benefiting local non-profit GOALS – Get Outside & Learn Something. The 15th annual Avery Strong Ale Fest is now sold out, however you might be able to find some tickets lingering in the secondary market.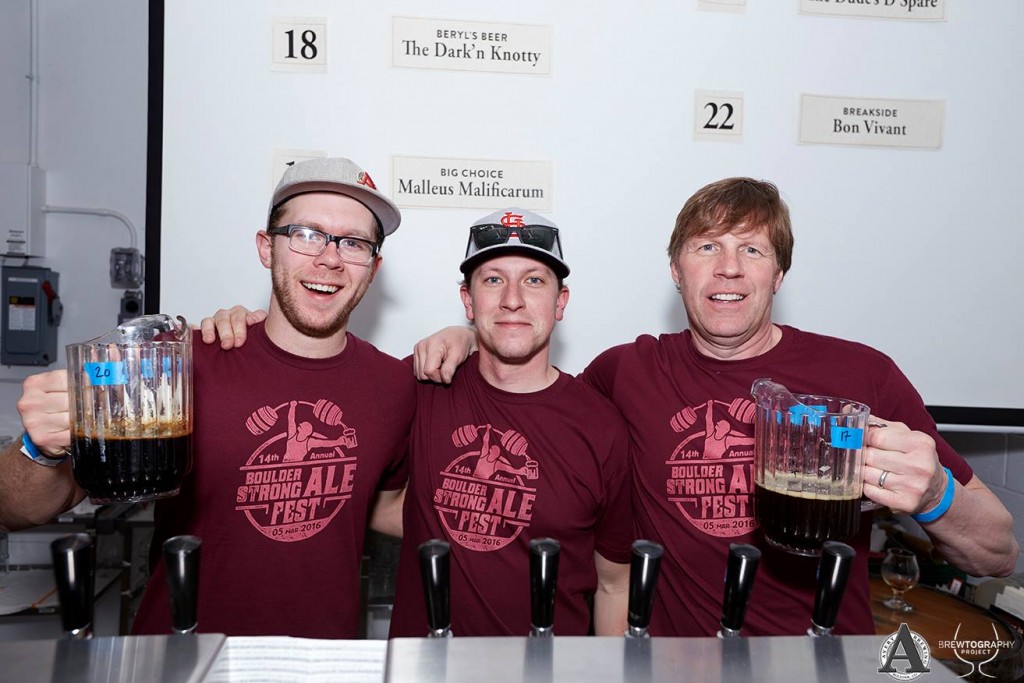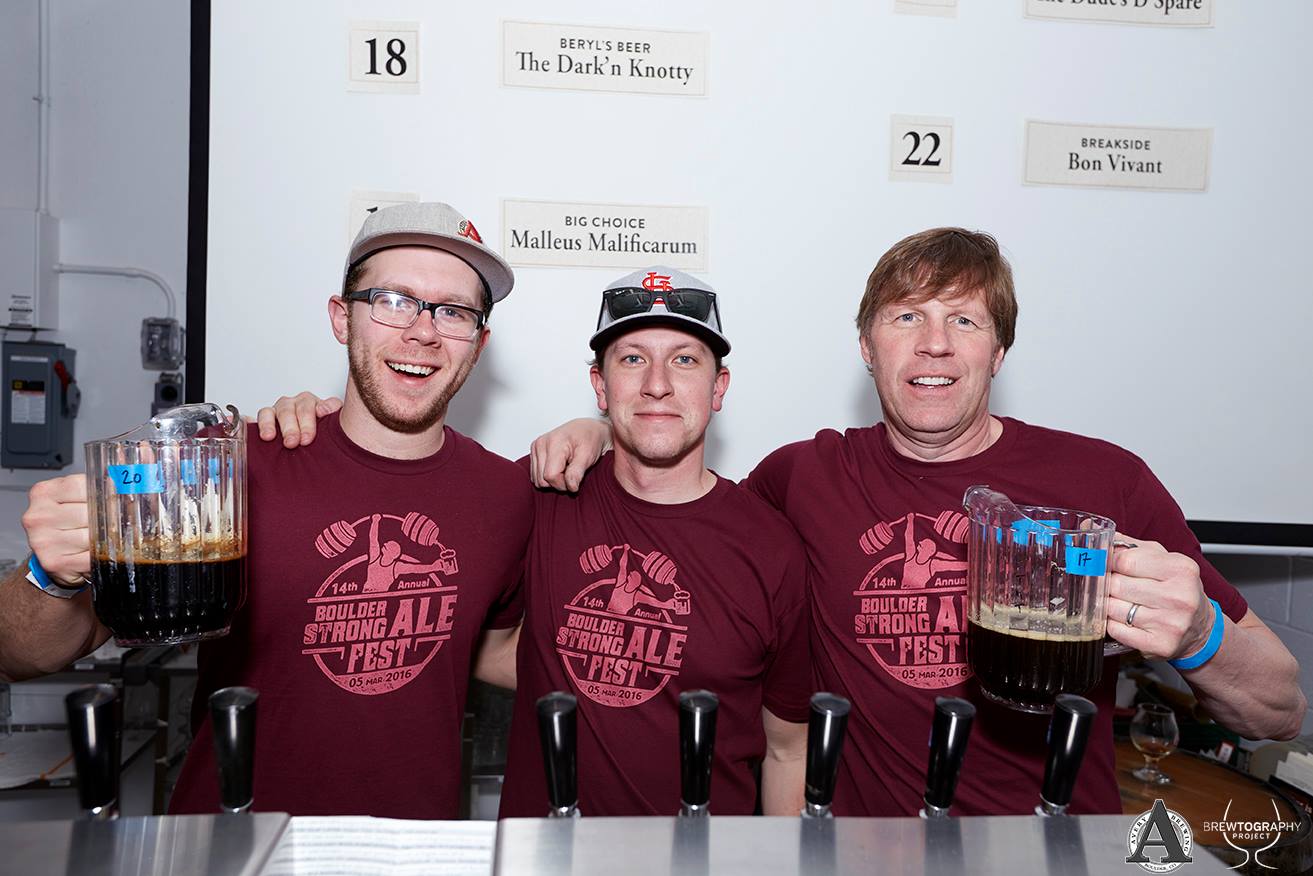 This year's lineup includes some titanic names like Firestone Walker's Fortem Leo vs Ursus, which is the newly debuted Imperial IPA, Epic Brewing's Big Bad Baptista, Wicked Weed's Bourbon Barrel-Aged El Paraiso Coffee Stout, The Bruery's Melange #3, The Lost Abbey's Cuvee De Tomme, Stone's Xocoveza Mocha Stout and New Holland's Dragon's Milk Reserve Triple Mashed Bourbon Barrel Stout.
We'd also recommend several rising stars such as Call to Arms' Amigos Especiales Con Beneficios, 4 Noses Barrel-Aged Insignia, Bootstrap's Wreck Havoc, City Star's French Toast Widow Maker, Powder Keg's Coconut Telegraph Imperial Stout, Ratio's Continuous Thunder Double IPA Dry Hopped w/ Mosaic and Simcoe, Verboten's Maple Raisin Cookie Porter, Wiley Roots' Imperial Something Came in the Mail series (all of it), and while we don't exactly know what's coming from WeldWerks just yet, we're guessing it'll involve variants of their Medianoche series or their Barrel-Aged Mexican Archomatic, all of which are can't miss.
But we're probably most excited to try Avery's all-star cast including Charizard, the every beautiful Dui Cochi Bourbon Barrel-Aged Coconut Stout, Ian Mckellen and Patrick Stewart, Bananas for Scale, an Imperial Stout's take on banana's foster, and Chupacabra a hit from last year's fest, just to name a few.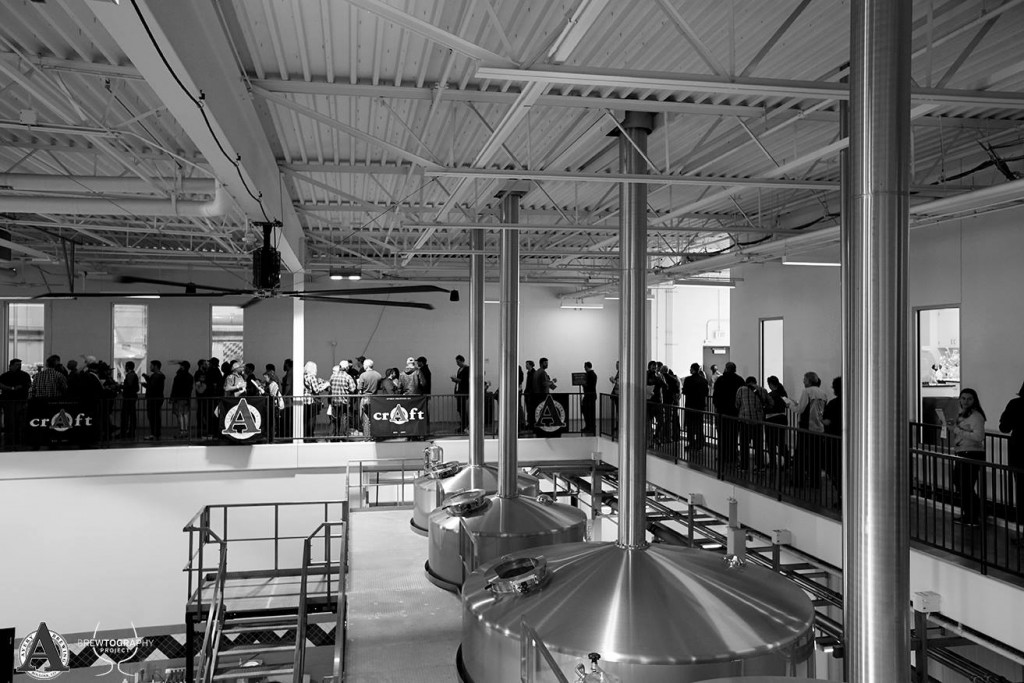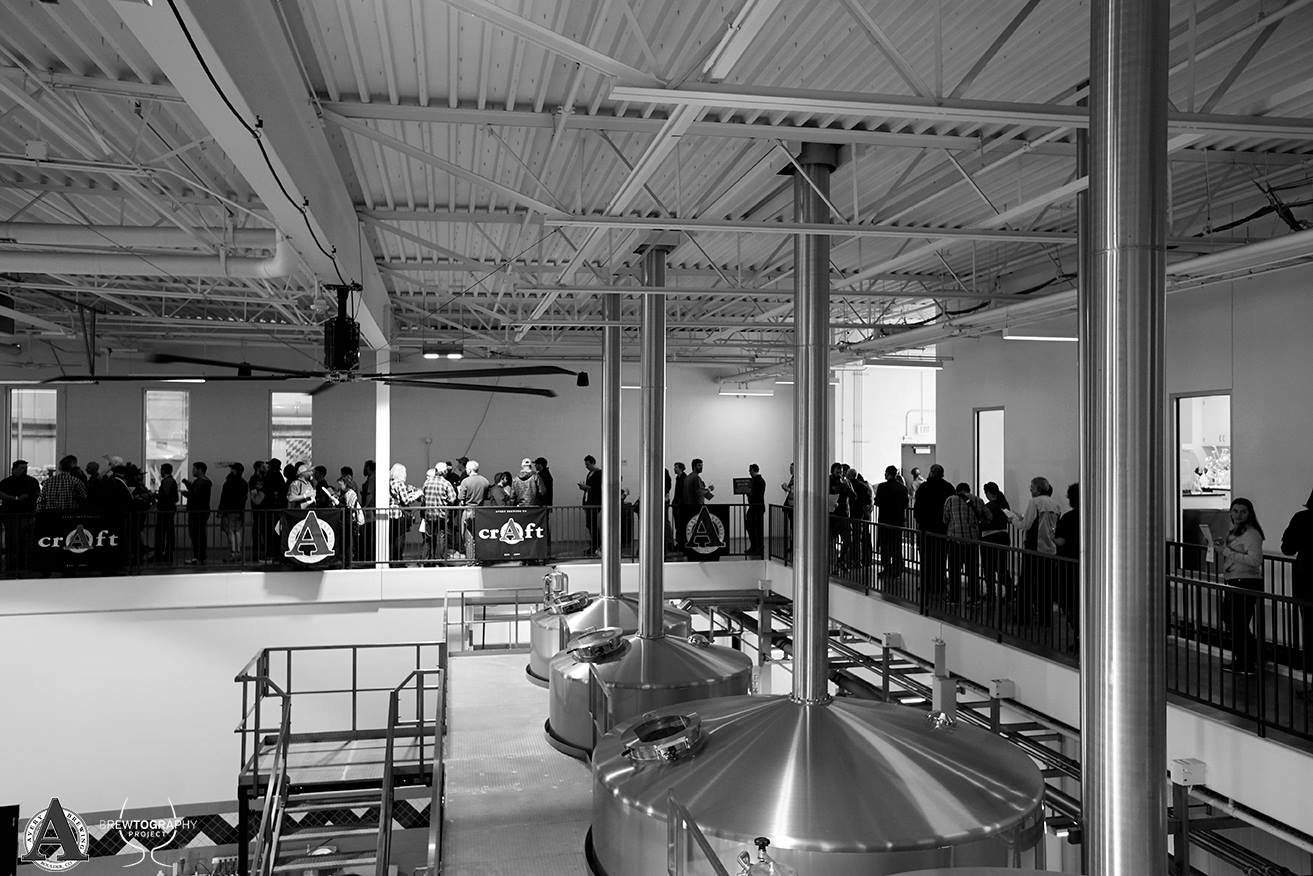 We were lucky enough to get a sneak preview of the amazing beers which will available at that event. Keep in mind all beers and breweries are subject to change.
| | |
| --- | --- |
| Brewery | Beer Name/Description |
| Avery Brewing Co. | Charizard- A 50/50 blend of porter and stout ales aged for 4 months in Scotch barrels – A 50/50 blend of porter and stout ales aged for 4 months in Scotch barrels 10.2% ABV |
| Avery Brewing Co. | Burning Preist- Scotch barrel-aged Belgian-style Quad 10% ABV |
| Avery Brewing Co. | Callipygian- Stout aged in Bourbon barrels with coffee, cocoa, cocoa nibs, and vanilla beans 17.4% ABV |
| Avery Brewing Co. | Dui Cochi- Bourbon barrel-aged Coconut Porter with pumpkin and spices added. 18.6% ABV |
| Avery Brewing Co. | Pump(KY)n- Bourbon Barrel aged Pumpkin Porter 18.8% ABV |
| Avery Brewing Co. | Vanilla Bean Stout- Bourbon Barrel aged stout with vanilla beans added 10.8% ABV |
| Avery Brewing Co. | Ian Mckellen- Sauvignon Blanc grape hybrid with Lemon, Lime, Pink Grapefruit, Oroblanco, Blood Orange, Cumquat, and Honeydew Melon 12.9% ABV |
| Avery Brewing Co. | Thalia – A beer grape hybrid with Sauvignon Blanc must 12.9% ABV |
| Avery Brewing Co. | Chardonnay Tripel – Belgian-Style ale aged in Chateau Montelena Chardonnay barrels 9.3% ABV |
| Avery Brewing Co. | Patrick Stewart- Malbec grape hybrid with Blackberry, Nectarine, Blood Orange, Gala Apples, Granny Smith Apples, and Blueberries. 12.5% ABV |
| Avery Brewing Co. | Bug Zapper- Rum barrel aged sour ale with Mint, Lime, and fresh pressed Ginger Juice 9.9% ABV |
| Avery Brewing Co. | Bananas for Scale – Our take on a banana foster. An imperial stout with brown sugar, allspice, nutmeg, bananas, orange zest 14.6% ABV |
| Avery Brewing Co. | Double Dry-Hopped Maharaja – Our imperial IPA double-dry-hopped with Ella and Lemondrop hops, 3 pounds of hops per barrel 10% ABV |
| Avery Brewing Co. | C to the 4th- Imperial Porter with notes of chocolate covered cherries and vanilla 9.5% ABV |
| Avery Brewing Co. | Erato – A beer/grape hybrid using Malbec must 12.5% ABV |
| Avery Brewing Co. | The Nuttiest Professor- Bourbon barrel aged imperial stout with Peanut Butter and Chocolate 15.06% ABV |
| Avery Brewing Co. | Coconut Porter – Porter infused with coconut aged in Bourbon barrels 9.5% ABV |
| Avery Brewing Co. | First Lady of Song – Double IPA infused The Tea Spot's Boulder Blues, a green tea with mallow flowers, corn flowers, strawberry, and rhubarb 8% ABV |
| Avery Brewing Co. | Chupacabra – Imperial Stout with cocao nibs and habaneros 14.6% ABV |
| Avery Brewing Co. | The Kaiser – We took all that is good in a traditional Oktoberfest – gorgeous, deep copper sheen, massive malty backbone and spicy, floral, pungent noble hops – then intensified each into this, an Imperial Oktoberfest 9.3% ABV |
| Avery Brewing Co. | Rumpkin – **special barrel tapping** Monstrous pumpkin ale full of spicy gourdiness, aged in fresh rum barrels 17.5% ABV |
| Avery Brewing Co. | Tangerine Quad – **special barrel tapping** Quadrupel ale aged in Bourbon barrels with tangerine peel added 10.1% ABV |
| Avery Brewing Co. | Uncle Jacob's Stout – **special barrel tapping** robust, silky smooth, full-bodied and altogether extremely American rendition of an Imperial Stout aged for 6 months in the very finest Bourbon barrels 14.9% |
| Avery Brewing Co. | Tweak – **special barrel tapping** Imperial Stout with Ozo's organic espresso Isabelle roast and aged in fresh Bourbon barrels for 4 months 15.5% ABV |
| 4 Noses Brewing | .44 Magnum Double IPA |
| 4 Noses Brewing | Barrel Aged Insignia |
| 4 Noses Brewing | 20 Month Barrel Aged Barleywine |
| Asher Brewing Company | Greenade Double IPA |
| Atom Brewing Co. | Stillness |
| Ballast Point | Manta Ray |
| Ballast Point | Barrel Aged Victory at Sea |
| Bootstrap Brewing | Wreak Havoc |
| Boulevard Brewing Co. | Collaboration No. 6: Barrel Aged Blend (Firestone Walker) |
| Brewery Ommegang | Game of Thrones: Valar Dohaeris – Belgian Tripel |
| Call to Arms Brewing Co. | Amigos Especiales Con Beneficios |
| Call to Arms Brewing Co. | Bell's Belgian Quadriceps |
| City Star Brewing | French Roast Widow Maker |
| City Star Brewing | Aces and Eights |
| Crooked Stave Artisan Beer Project | Motif |
| Crooked Stave Artisan Beer Project | Serenatta Notturna |
| Crooked Stave Artisan Beer Project | Nightmare on Brett |
| DESTIHL Brewery | Bourbon Barrel Aged Antiquity Rye Wine |
| DESTIHL Brewery | Privyet Russian Imperial Stout |
| Dogfish Head Craft Brewery | Olde School Barleywine |
| Dogfish Head Craft Brewery | Burton Baton |
| Dry Dock Brewing Co. | Grapfruit Double IPA |
| Epic Brewing | Epic Imperial IPA – Tropical |
| Epic Brewing | Big Bad Baptista |
| Finkel & Garf Brewing Co. | Imperial Red |
| Firestone Walker Brewing Company | Fortem |
| Firestone Walker Brewing Company | Stickee Monkee |
| Gravity Brewing | Tsar Bomba – Russian Imperial Stout |
| Gravity Brewing | Acceleration – Double IPA |
| Gravity Brewing | Kepler-16b Barrel-Aged Sour |
| Grimm Brothers Brew house | Black Bull |
| Grimm Brothers Brew house | 13th Door |
| Great Divide Brewing Co. | Barrel Aged Old Ruffian Barley Wine |
| Horse & Dragon Brewing Company | Agitated Aardvark Imperial IPA |
| Horse & Dragon Brewing Company | Scottish Tradesman Coconut Porter |
| La Cumbre Brewing Co. | Siberian Silk |
| La Cumbre Brewing Co. | Ryeot on Rye |
| Left Hand Brewing Co. | St. Vrain Tripel |
| Left Hand Brewing Co. | Caribbean Queen |
| Left Hand Brewing Co. | Bittersweet |
| Melvin Brewing | 2×4 |
| Melvin Brewing | Citradamus |
| New Holland Brewing Co. | Dragon's Milk Reserve with Vanilla Chai |
| New Holland Brewing Co. | Dragon's Milk Reserve Triple Mashed Bourbon Barrel Stout |
| New Holland Brewing Co. | Black Tulip |
| Odd13 Brewing | St. Nicole – Maple variant |
| Odell Brewing Company | Odell Brandy Brown |
| Powder Keg Brewing Company | Coconut Telegraph |
| Powder Keg Brewing Company | Quartet |
| Ratio Beerworks | 2014 Genius Wizard |
| Ratio Beerworks | One Great City! |
| Ratio Beerworks | Continuous Thunder Double IPA |
| Renegade Brewing | E3 Endpoint |
| Renegade Brewing | Berbere |
| Renegade Brewing | Barrel Aged Bedwetter |
| Stone Brewing | STONE XOCOVEZA MOCHA STOUT |
| Stone Brewing | STONE / ODELL / MARBLE – MEGAWHEAT DOUBLE IPA |
| Strange Craft Beer Company | 1000 Barrels Imperial IPA |
| Strange Craft Beer Company | Russian Imperial Stout |
| Strange Craft Beer Company | Strange Farmhouse |
| Telluride Brewing Company | Fishwater Project |
| Telluride Brewing Company | Freaky CAB |
| Telluride Brewing Company | Fishwater DIPA |
| The Bruery | Melange #3 |
| The Grateful Gnome & Goldspot Brewing | Sweet Romance |
| The Lost Abbey | Track #8 |
| The Lost Abbey | Cuvee de Tomme |
| The Lost Abbey | Deliverance |
| Upslope Brewing Company | Lee Hill Series Volume 11: Tequila Barrel Aged Barleywine |
| Verboten Brewing and Barrel Project | Coffee Cinnamon Mountain Man |
| Verboten Brewing and Barrel Project | Maple Raisin Cookie Porter |
| WeldWerks Brewing Co. | Single Barrel Medianoche (14.4% ABV): This special single barrel version of Medianoche was emptied from the best barrel of the 2017 batch, hand selected by our Head Brewer for its incredibly rich mouthfeel and complex barrel character. |
| WeldWerks Brewing Co. | Barrel Aged Mexican Achromatic (13.2% ABV): Imperial Stout brewed with cinnamon sticks, cacao nibs, and vanilla beans, aged in Breckenridge Bourbon barrels. |
| WeldWerks Brewing Co. | Coffee Coconut Stout (8% ABV): Imperial Milk/Sweet Stout brewed with lactose, oats, coffee and coconut. |
| Wicked Weed Brewing | Recurrant |
| Wicked Weed Brewing | Oblivion |
| Wicked Weed Brewing | Bourbon Barrel Aged El Paraiso |
| Wild Woods Brewery | Bourbon Barrel Black Smoke Imperial Stout |
| Wild Woods Brewery | Class 4 Summit Imperial IPA |
| Wild Woods Brewery | Belgian Quad aged on Dates |
| Wiley Roots Brewing Company | Coffee Imperial Somethin' Came in the Mail for You Today |
| Wiley Roots Brewing Company | Cinnamon Imperial Somethin' Came For You In The Mail |
| Wiley Roots Brewing Company | Barrel Aged Imperial Somethin' |
| Wiley Roots Brewing Company | Catacombs #5: Dichotomous Beans |
| Wiley Roots Brewing Company | Eh? Royale |
| WIley Roots Brewing Company | Coconut Imperial Somethin' Came For You In The Mail |
---