No Comments
Brewery Showcase | Maxline Brewing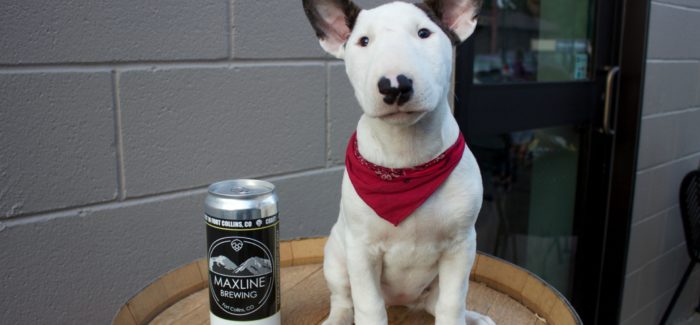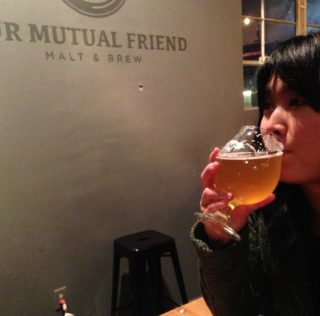 Featured photo provided by Maxline Brewing
Step inside Maxline Brewing and you'll see a small tasting room lined with large, wooden community tables and expansive garage windows that open out to a patio in the south-facing sun. Inside the tasting room, three fermenters are in full view with chalkboard titles tantalizing guests with the beers to come. On this particularly sunny day, the patio is full and beers are flowing. Maxline staff, often called beertenders, weave seamlessly throughout the tasting room stopping to exchange pleasantries with customers, pet a dog or two (dogs are allowed on both patio and tasting room), and high five children on their way out. For this midtown location in Fort Collins, it's as if "everybody knows your name."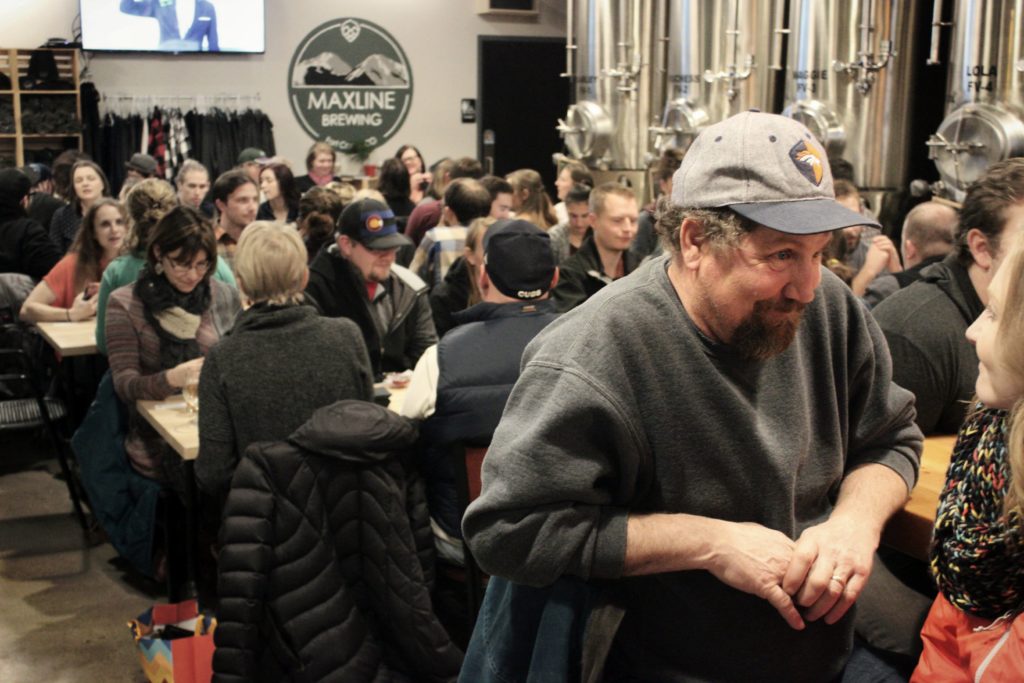 "Our guests have become friends and every single night we have that group at the bar," explained Maxline brand manager Alisha Lubben. "It feels like a family reunion every day." There is actually truth to this statement as one of the regulars will be marrying a fellow beertender's mom. How's that for outstanding service? And while getting chummy with the regulars might seem like an often too familiar characteristic for craft beer patrons, Lubben believes that Maxline customers help shape and mold the brewery. In essence, Maxline is a brewery for their local community.
Looking to sample Maxline's beers in Denver?
Maxline is one of 20 amazing trending new breweries who are pouring at the NKOTB Fest!
But the brewery would not have come into existence if it weren't for Cathy Morgan. Married for 14 years, co-founders Morgan and Kevin Gearhardt hail from the semi-conductor industry. Gearhardt had been a homebrewer since the late 1980s and would sporadically entertain the terrifying idea of opening a brewery.
Time and time again he felt he could not shake the itch. And so Morgan brought the plan into motion, coming out of retirement to make Gearhardt's dream a reality.

"Opening a brewery almost has nothing to do with making beer," said Gearhardt. Like any new business venture Maxline was not rid of challenges or back-breaking hard work. Gearhardt and Morgan grappled with finding the right space and name. The husband and wife duo chose Hardihood Brewing and a South College spot located conveniently near the Max line. They oversaw every aspect of the design and remodel. As taps were put in, tile was laid and tanks and fermenters started to roll in, the brewery was all set to brew. Then came a big wrench in the plan. A trademark dispute forced the brewery to change its name just weeks before the Fort Love Brewer's Jamboree, an event where brewers and beer lovers come together. While a name change right before any sort of launch would be a catastrophic nightmare for most business owners, the name change from Hardihood to Maxline was a blessing in disguise. "Maxline is perfect," said Morgan. "It's where we are. It's Fort Collins."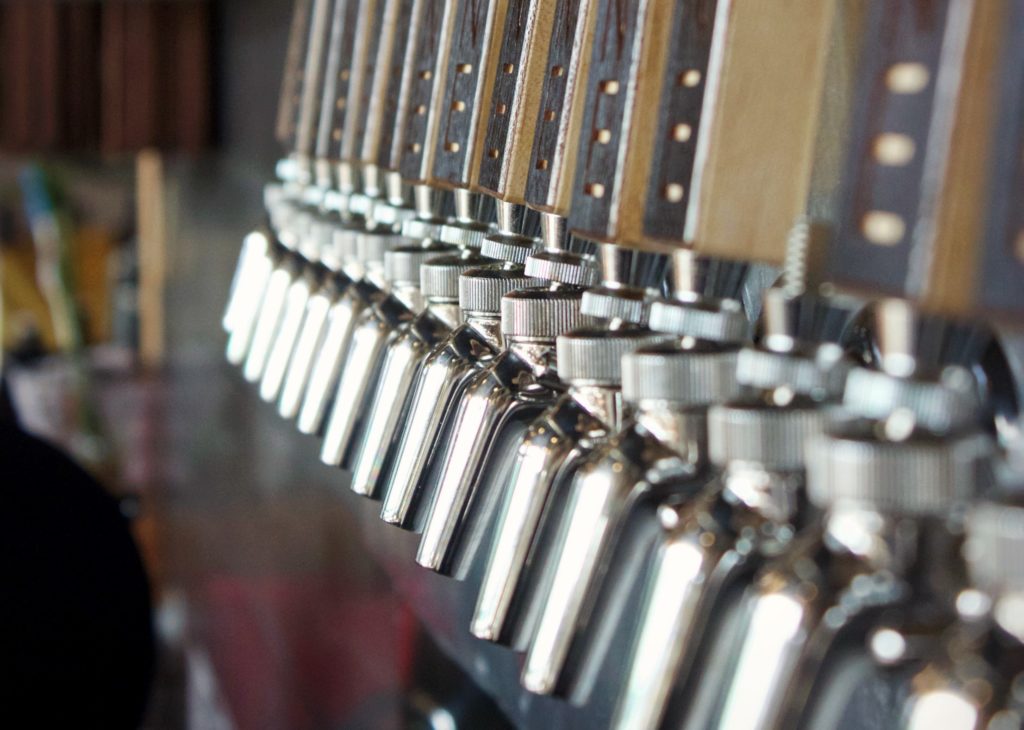 Maxline Brewing opened its doors to the public on June 18, 2016. The goal, noted Gearhardt, was to make Maxline the neighborhood pub. And since then the brewery has been flourishing with packed events such as beer pairings with mac and cheese or cupcakes, bingo nights and networking socials. For head brewer Shawn Woodbury, the tasting room acts as a pseudo test kitchen in which patrons can impact beer modifications, suggest future beers or even propose that certain seasonal beers come back for another run. "The feedback loop is priceless for us," said Woodbury. "That input helps cater what we brew to the tastes of our customers which is apart of what brings them back."
Guests also appreciate seeing Maxline out in the community. The brewery's commitment to philanthropy is a large part of their business model. Lubben explained, "My personal philosophy when it comes to any business is that the business should be asking what they can do for the community, not the other way around." As a team, Maxline staff commit to 30 hours of community service a month.  Putting in time at the local rescue mission, helping out at local farms or lending a hand at FoCo Cafe, a pay-as-you-can restaurant.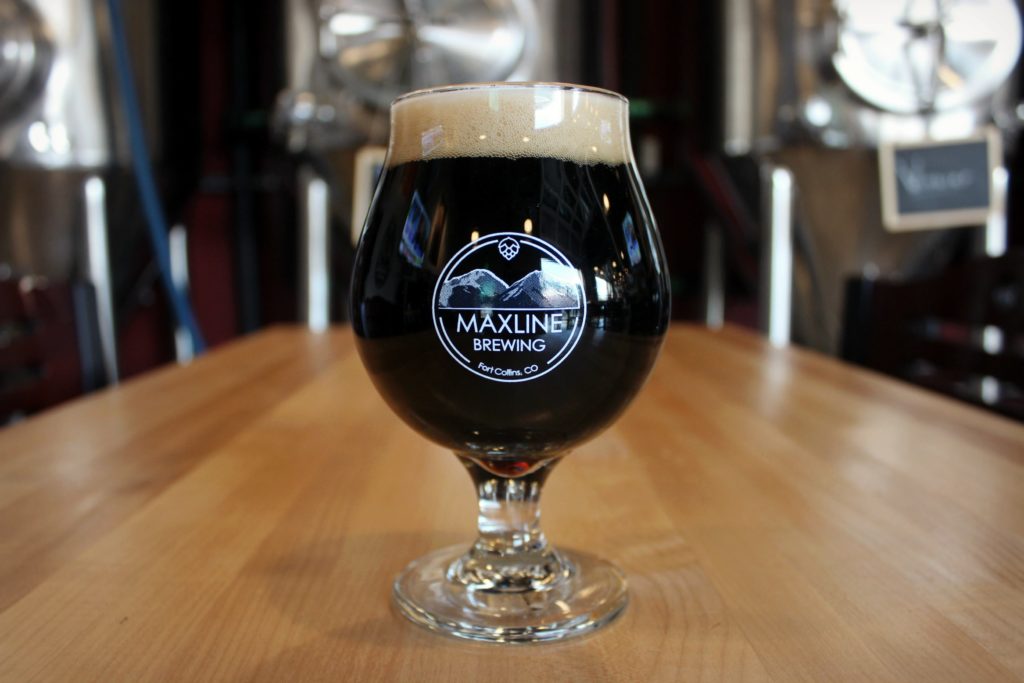 So, what can you expect beer-wise? Maxline's full-time beers are simply named, Irish Red, IPA, Witbier, Pat's Porter, Imperial Brown and ESB. Rotating seasonals and experimental batches also frequent the brewery.  Being quite the coffee fanatic, I opted to try the Woodchip Coffee Porter. It is 7.4% ABV and rather than brewing the beer with coffee, the beer steeps in, and is filtered over coffee beans with every single pour.  The cold-infused coffee beer has a soft coffee nose that combines with a modest body. It bordered on sessionable until it warmed just a bit.  Then heavier brown sugar and molasses notes became more pronounced as I settled into the pint as if it were a familiar armchair. Some of the new spring brews coming soon are an Imperial Hefeweizen, a Honey IPA and a Dark Saison. This summer be on the lookout for a Raspberry Basil Saison which is a seasonal coming back due to popular demand.
For Gearhardt, his dream of owning a neighborhood pub has become a reality and the future looks bright. He hopes to fill out all 20 taps, which invites Shawn to play with more recipes on their one-barrel experimental system. Also, barrel-aged sours will make an appearance in the next six to twelve months as limited releases and eventually, Gearhardt hopes to increase distribution from local on-premise accounts to liquor stores. In the future, the Maxline crew hopes to grow their space to include a production facility for bottling and canning. But that's something to figure out further down the road. On the way there, Maxline continues to focus on their community and elevating the craft beer experience by doing what they do best: serving deliciously crafted beer to their friends.
Looking to sample Maxline's beers in Denver?
Maxline is one of 20 amazing trending new breweries who are pouring at the NKOTB Fest!
---