No Comments
17 Russian-Themed Russian Imperial Stouts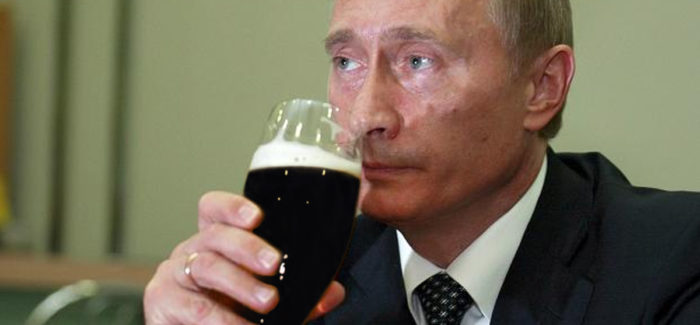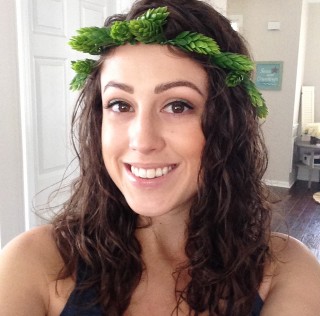 Start Putin away the IPAs and czarbucks, and start Russian to the store! You won't believe your eyes or taste bolsheviks when you taste these Russian-themed Russian imperial stouts. Stop Stalin, and get to reading!
Marshal Zhukov's was named after Georgy Zhukov, a General of the Red Army of the Soviet Union during WWII.
---
Dosvidanya translates to "goodbye" which is what the brewers said to this beer as it sat in oak bourbon barrels for several months. The label features a nesting doll, Matryoshka, to symbolize the hidden layers of flavor that are revealed after barrel aging, such as dark chocolate, toffee, black cherries, and coffee.
---
Though this beer has recently been retired from Avery's line up, we could not forget about this classic Russian Imperial Stout, named after the emperor of Russia. If you were smart enough to cellar a few bottles of this, you'll find tasting notes of Hallertau hops, English Toffee, mocha, sweet molasses, candied currants, and anise.
---
Named after Joseph Stalin, Dirty Commie Heathen is a hefty Russian Imperial Stout brewed with more than 4,000 pounds of grains and bourbon soaked cherries.
---
Some say Deth's Tar, a barrel-aged Russian Imperial Stout from Revolution Brewing, alludes to the Death Star from Star Wars. However, the flag on the label also closely resembles the Red Army flag of the Soviet Union. Either way, this RIS is aged in two different bourbon barrels: Heaven Hill and Old Forester. The two barrels are then blended together to create a rich and dark stout.
---
Pugachev's Cobra is named after a maneuver performed by Soviet test pilot, Viktor Pugachyov. Brewed with three different dark malts and maple syrup, this Russian Imperial Stout boasts flavors of dark fruit, chocolate, bourbon, and coffee.
---
Hammer & Sickle, featuring the icons of the Soviet Union flag, is a strong stout from Renegade Brewing filled with flavors like dark chocolate, vanilla, and coffee.
---
Named after the Grand Prince of Moscow, Ivan the Terrible is a Russian Imperial Stout with flavors of dark fruit, chocolate, and bourbon.
---
While there are no iconic symbols calling out on this Russian Imperial Stout, it's fair to say that the name Worthy Adversary is a symbol on it's own.
---
Beer'd Brewing Roulette is a Russian Imperial Stout aged in Port wine barrels. The name, possibly referring to Russian Roulette and also the Russian nesting dolls both play a part in the Russian themed stout.
---
Nikita by Rising Tide Brewing is named after Nikita Khrushchev, a politician who led the Soviet Union during part of the Cold War. This barrel aged Russian Imperial Stout is brewed with roasted barley, midnight wheat, and local rye.
---
Old Rasputin, a true to style classic, is named after the Religious figure who served Czar Nicholas II during the early 1900s. The Russian encircling his picture on the label translates to "A sincere friend is not born instantly." Wise words.
---
BORIS stands for Bodacious Oatmeal Russian Imperial Stout, and was also a popular name of several Russian Politicians during the 1900s.
---
Shirtless Putin Nuzzling with Dolphins | Call to Arms Brewing
This one speaks for itself. And while it isn't a Russian Imperial Stout, it is certainly worth mentioning. We give you permission to pour acid in your eyes, because this cannot be unseen.
---
Juliett features a Russian nesting doll on the label and is also named after a Russia Submarine, Juliett 484, which sank at the Saratoga Museum in Rhode Island.
---
Vlad Russian Imperial Stout by Hailstorm Brewing is named after Vlad "Tepes" Dracula, who was named after his father, Vlad II, and is the famous historical figure behind the character Dracula.
---
So this happened…
Read more from Danele and follow her adventures on Instagram @daneleheartshops and Twitter @dheartshops!
---