One Comment
Brewery Showcase | Moor's Brewing Company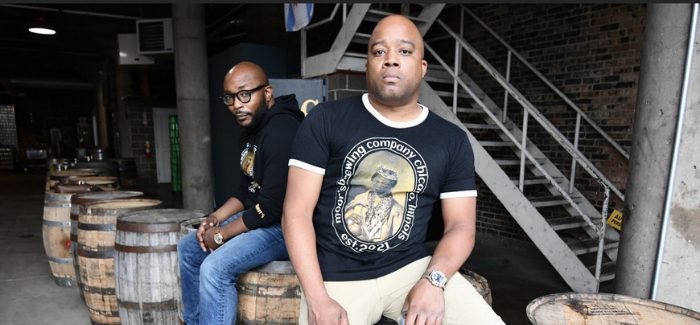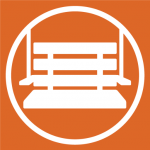 If you haven't yet heard of Moor's Brewing, then you haven't been paying attention. While the brewery is only about eight months old, Moor's is seeing early success and momentum through their ever-growing list of distribution partners, a current residency at Haymarket Brewing and many more partnerships and events in the pipeline.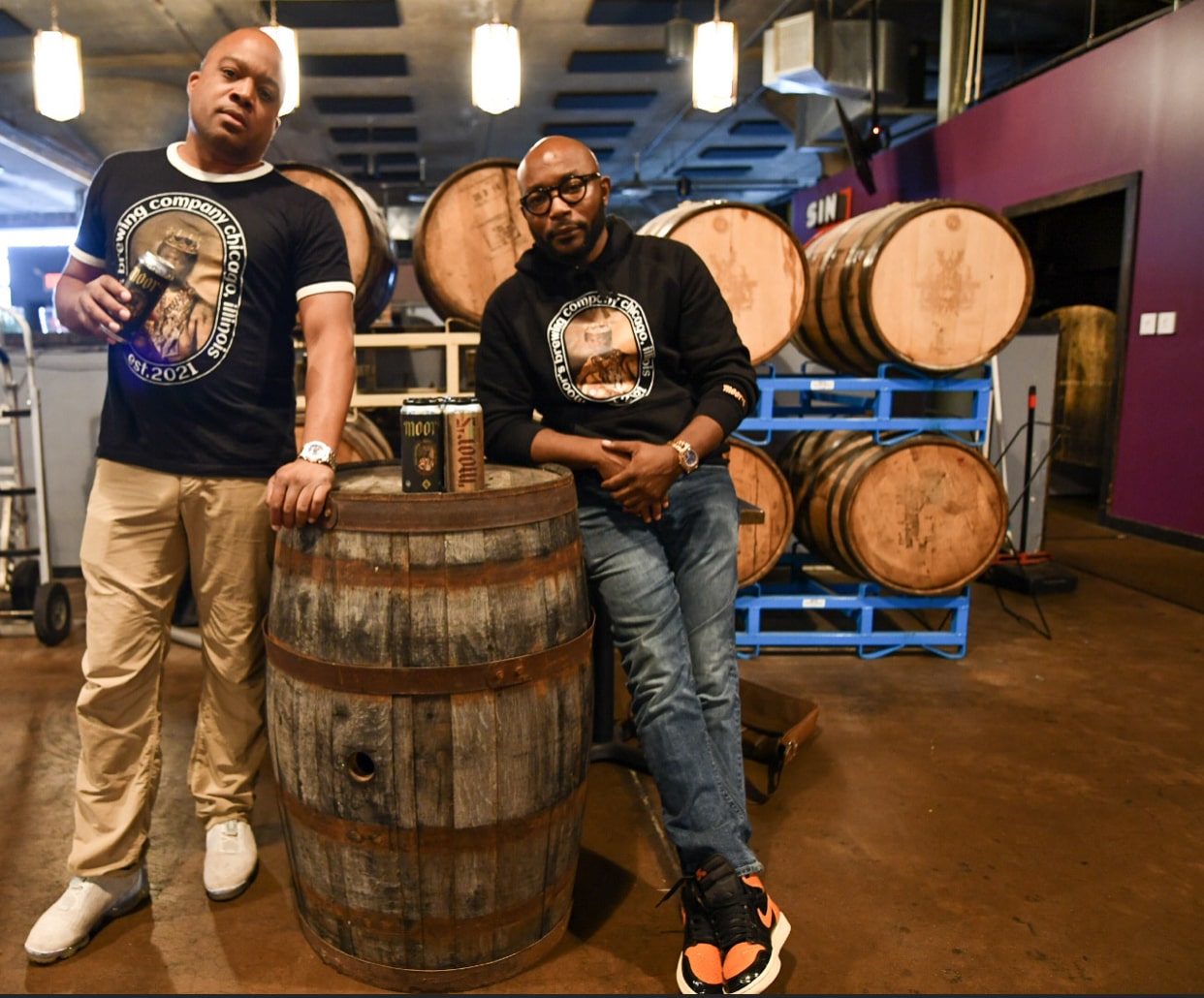 Paying Homage to One of the Original Creators of Beer, Tariq Ibn Ziyad
Moor's Beer was founded on Juneteenth in 2021, by brothers Jamhal Johnson, Damon Patton and Anthony Bell. Currently, they contract brew out of 18th Street Brewery in Hammond, Indiana. They distribute throughout the Chicagoland area, offering their beer at many liquor stores, bars, and restaurants throughout the city. So far, they've struck up partnerships with Binny's, Jewel Osco and many other major retailers. If you're not local to Chicago, Moor's also plans to expand their distribution to Florida, Indiana, Texas, and Georgia, as early as this year.
Today, less than one percent of breweries are African American-owned. Back in the early days of the pandemic, and shortly after the murder of George Floyd, brothers Jamhal, Damon, and Anthony came together to start something of their own. They discussed what it meant to be a black men in this country and the importance of working for a business focused on diversity, equity and inclusion. When asked about their inspiration in specifically starting a brewery, they simply said:
We can brew f****** beer.
So they did. And it's fucking good.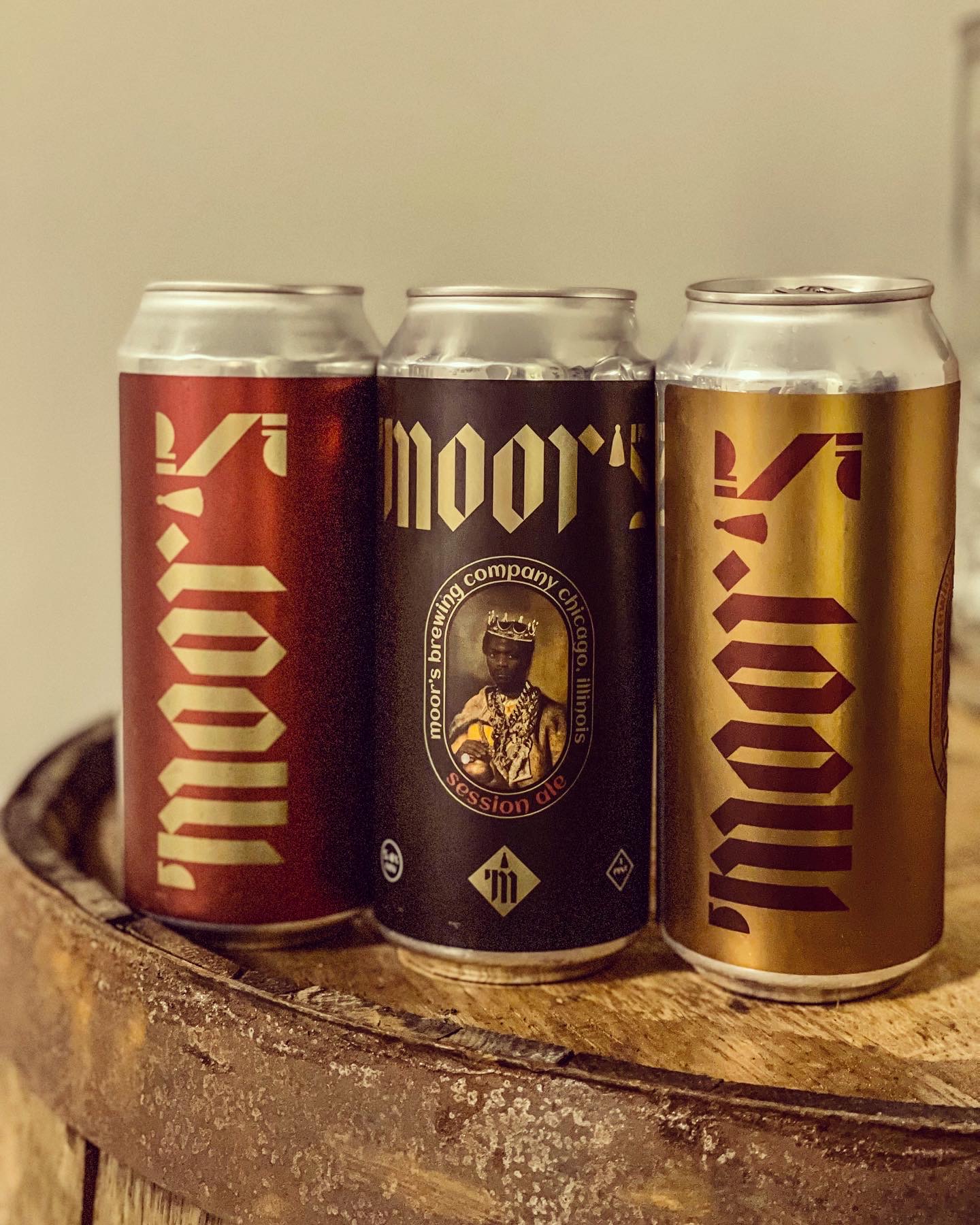 Range of Beer Offerings
Currently, Moor's Beer offers three distinct styles of beer in their portfolio; a Session Ale, India Pale Ale, and Imperial Porter. These selections were made to give consumers a light, medium and heavy option. They had specific food pairings in mind for each style when building out the flavor profiles. This approach has allowed them to partner with a diverse range of restaurants and hospitality groups around Chicago, including The Publican, Batter and Berries and Etta.
Session Ale
The Session Ale is Moor's lightest offering. While lighter in alcohol content, the beer is well-balanced and packed with flavor. It offers notes of green papaya, a hint of key lime and finishes with a lemongrass aroma. It's easy-drinking, specifically brewed for summertime and meant to be paired with foods you'd typically find at a backyard barbecue. Everything from pizza, fried chicken and hot dogs pair nicely with Moor's Session Ale. At 5.4% ABV, it's easy to keep sipping on no matter how long the party goes. While 'summertime Chi' feels like a distant memory, cracking open a Moor's Session Ale transports you right back. You're sitting outside, wiping sweat from your brow, gazing up at the sun — which is shining well past five o'clock — and your most important decision of the day is whether or not to crack open another one. (You should.)
India Pale Ale
Moor's current middle of the road offering is the India Pale Ale. It's crisp, offers notes of grapefruit on the nose, a bready pretzel dough flavor, and finishes with a subtly sweet honey malt. Based on its complexity, this beer can pair well with a wide range of foods. For an earlier course, the Moor's IPA pairs nicely with spicy foods, cut by the hop bitterness. To close out the meal, this beer also pairs with desserts made with honey, complimented by the honey-malt flavors.
Imperial Porter
Last, is the Imperial Porter. It's the biggest beer in the lineup, at 8.3% ABV. The Imperial Porter is a rich, heavier beer, which offers subtle hop aromas on the nose along with lavender and blueberry. It finishes with bold flavors of chocolate and coffee. This beer pairs nicely with red meat, pork, and venison. If you're trying to keep it sweet, take after Batter and Berries, which used the Imperial Porter in their Short Rib Breakfast Hash. (If you need a brunch date, hit me up. I'm trying to try that hash.)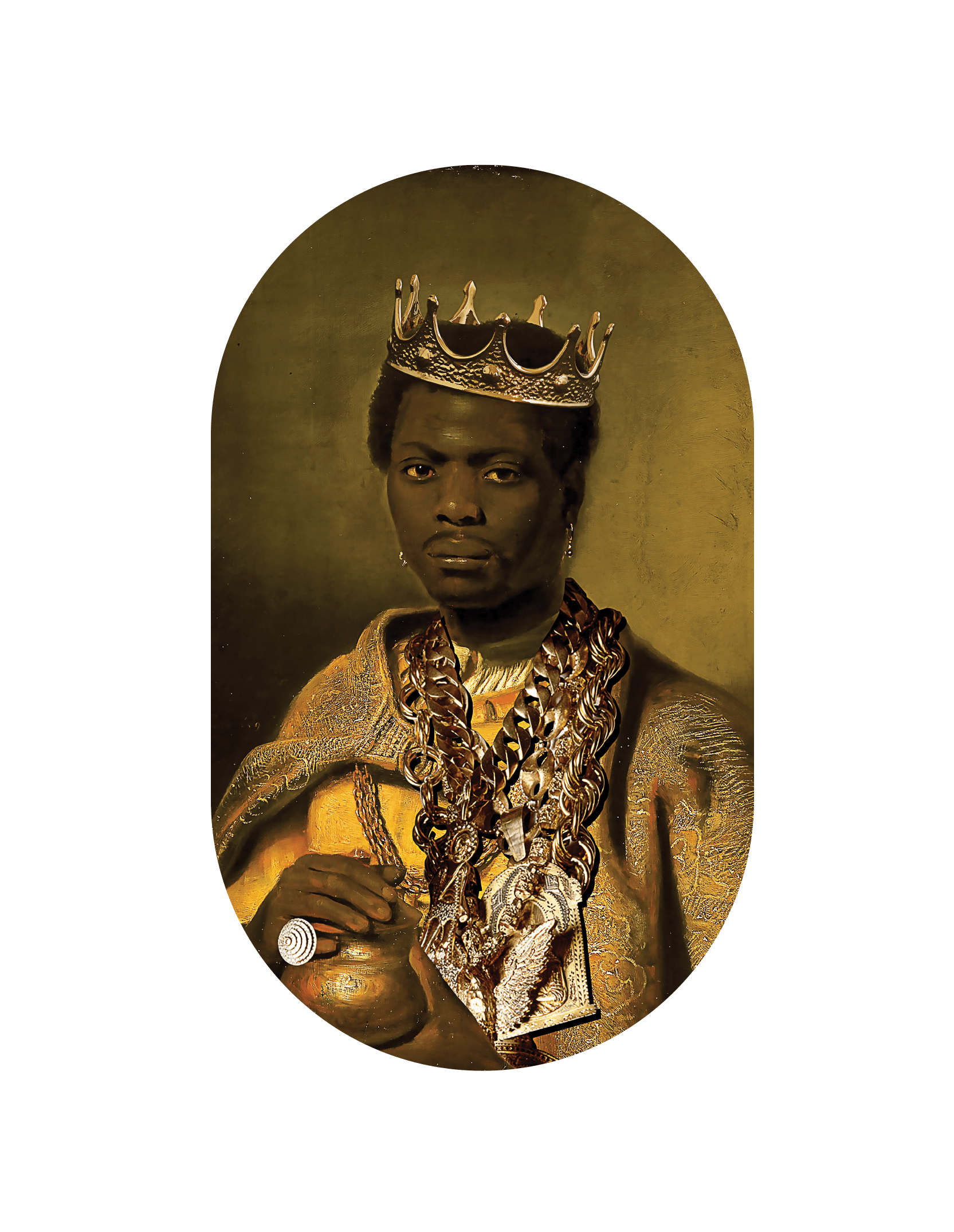 Can Art
You can easily distinguish Moor's Beer from the ever-growing sea of craft beer offerings. All beers within Moor's lineup have consistent branding and artwork. What differentiates each style, is a different color label, but the art and branding stay the same. The can art is simple, yet powerful. It includes an image of Moor's version of The African King Caspar by artist Hendrik Heerschop. The artwork takes the historic figure, but gives him a modern upgrade complete with a crown and multiple gold chains. It's representative of paying homage, but with a modern take.
Happenings
In a single forty minute interview with the founders of Moor's Beer, the team received messages from the Chicago Sun Times, Blind Barber, and Comiskey Park (a.k.a. Guaranteed Rate Field, home of the White Sox). In short, Moor's is staying busy. This month, the brewery is taking part in a residency and collaboration brew with other local Black-owned breweries at Haymarket in Chicago's West Loop neighborhood. The collaboration beer, the "Chicago Uncommon", is a Chicago-style Common Ale, brewed by Moor's Beer, Black Horizon Brewing, Turner Haus Brewery, Black Beer Baron, The Brother at the Bar and Funkytown Brewery. The collaboration beer recently tapped on Super Bowl Sunday – go get it while you still can.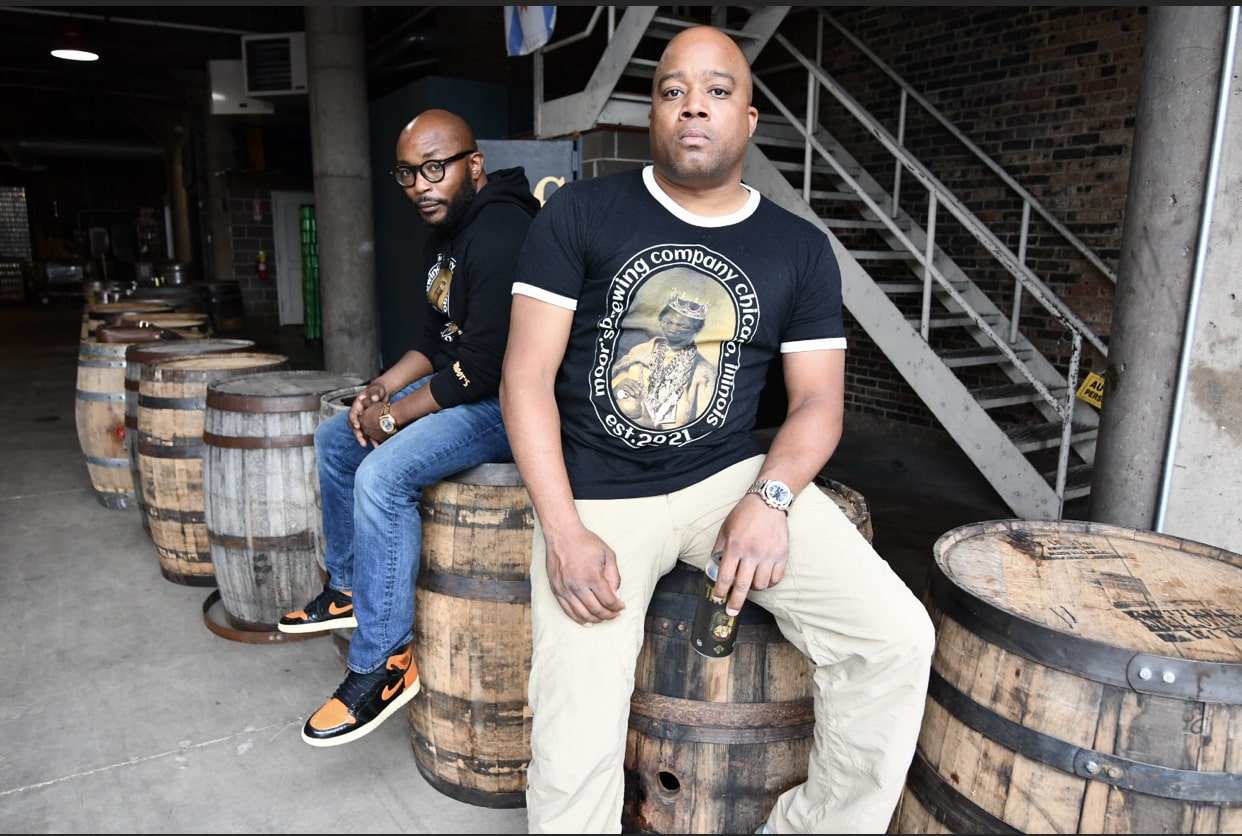 Stay in the Know
You can follow Moor's across all social channels, subscribe to their website, and personally request an interview, and you still may have a hard time keeping up. Don't miss any updates on expanded distribution, events, collaborations, and more at www.moorsbeer.com or on Instagram @MoorsBeer.
Let's grow together – cheers!
---