8 Comments
America's Fastest Growing Breweries by Volume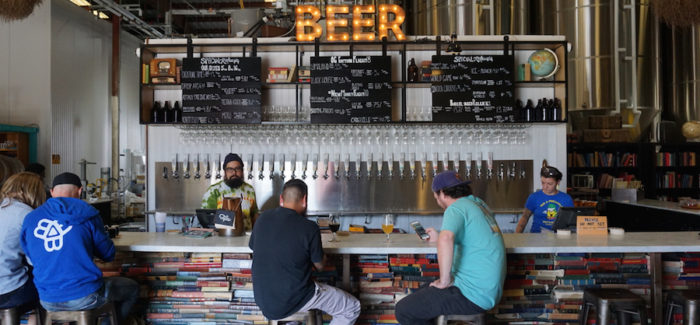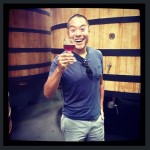 *Apologies to Creature Comforts Brewing and Montauk Brewing as they were accidentally omitted in the initial version of this post, we've since updated the list to reflect their spots in the top 30*
This past month, The Brewers Association's shared a host of statistics in the May/June edition of The New Brewer Magazine breaking down everything from last year's new brewery openings/brewery closings, to industry annual growth percentage, as well as volume in barrel production along side breweries' year-over-year growth.
We wanted to take a closer look at some of the country's fastest growing breweries. In order to identify these booming breweries, we accounted for the largest total increase in barrel production from 2015 to 2016 but also saw an overall production growth of over 10%. For this round up, we focused both on total volume growth, but also only included those that grew by 10% or higher. So while larger regional breweries like New Belgium, which grew by 43,906 barrels but only grew by 5%, and Deschutes, which grew by 28,624 barrels but only grew by 8%, have shown impressive growth, we didnt feel that reflected a significant enough increase to reflect the trend of America's fastest growing breweries. With that data in mind, we highlight the top five fastest growing breweries in America as well as the full list of 30 high risers.
The Top 5 Fastest Growing Breweries in America
1) Firestone Walker – Paso Robles, CA – 361,497 bbl produced in 2016
Firestone Walker lead the charge with an increase of 87,628 barrels bringing their total volume to 361,497 barrels produced in 2016. This seismic growth is reflective of Firestone Walker's $15 million brewhouse expansion, which added a 250 barrel brewhouse to their existing system at their Paso Robles location. Additionally this growth could also be reflective of Firestone Walker joining the ranks of the Duvel Moorgat family, which includes Boulevard and Brewery Ommegang stateside, a move that allows a greater distribution network, access to resources and access to brewing facilities in regions across the US.
2) Bell's Brewery – Kalamazoo, MI – 421,529 bbl produced in 2016
Bell's Brewery which announced their own $50 million expansion project in 2015, saw an increase of 50,889 barrels. That increase brought their total volume up to an even more staggering 421,529 barrels produced in 2016. But Bell's clearly doesn't intend to settle into complacency, their newly expanded Comstock location is now capable of maxing out at producing 1 million barrels of beer a year. While still not fully national in distribution fans of Midwest staples like Two Hearted and Oberon can only dream a complete U.S. footprint in the coming years.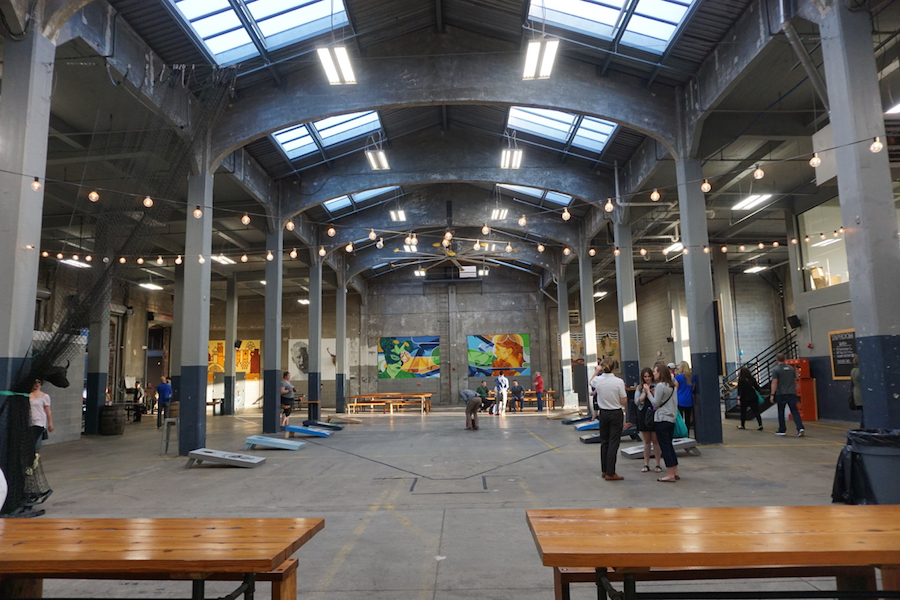 3) Rhinegeist – Cincinnati, OH – 56,502 bbl produced in 2016
America's third fastest growing brewery by volume may come as a surprise to anyone not residing in the Midwest. Cincinnati-based Rhinegeist is only four years old, but in it's short lifespan has grown from 2,000 barrels produce in its first year, to 10,520 in its second year, to 31,470 in year three and now 56,502 barrels in 2016. Their newly upgraded 60 barrel system now allows them to reach a max capacity of 100,000 barrels a year with an anticipated growth to about 85-90K bbl this year. Rhinegeist currently distributes throughout Ohio, Kentucky, Massachusetts, Western Pennsylvania and will soon add Indiana.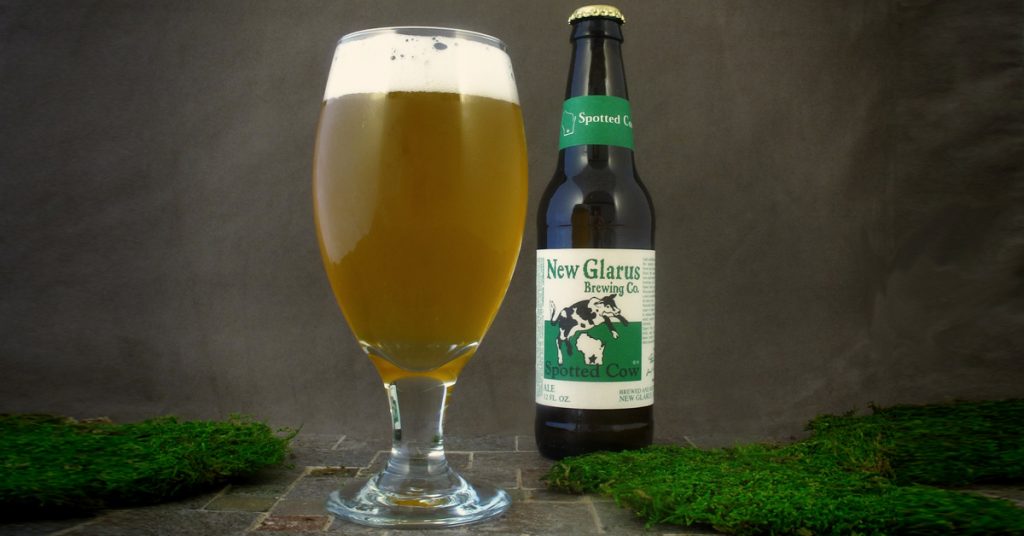 4) New Glarus – New Glarus, WI – 214,005 bbl produced in 2016
It's hard to call a 24 year old brewery a quick riser, but New Glarus Brewing Company taps in as the fourth fastest growing craft brewery in 2016. What makes their story even more special is the fact that New Glarus' beers are still sold exclusively in its home state of Wisconsin. The company experienced its first real boom in 2008 with the addition of their Hilltop brewing facility and recently added a $11 million brewery expansion as well, pushing capacity to upward of 250 bbl per year. In 2016 New Glarus grew by 19,111 bbls in production meaning Wisconsinites-state wide can enjoy even greater quantities of Spotted Cow, which accounts for over half of the brewery's dedicated production, on a consistent basis.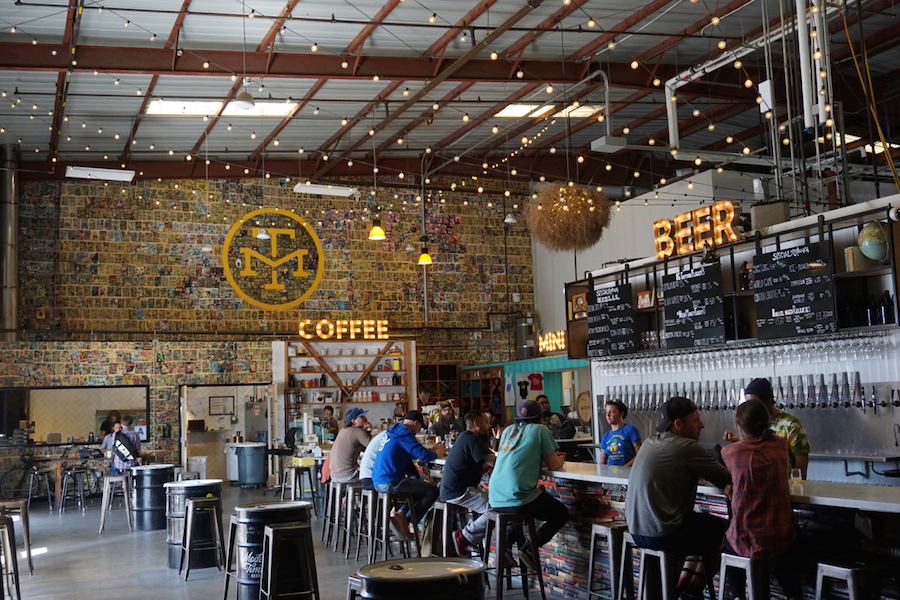 5) Modern Times Beer – San Diego, CA – 40,500 bbl produced in 2016
With over 120 breweries in San Diego alone, one might assume that it could be hard for a singular brewery to standout among the rest. However Modern Times Beer has found a way to rise to the top.  Following a similar growth pattern to Rhinegeist, Modern Times has been primed for the main stage since it opened four years ago. Also producing just 2000 barrels in its first year, Modern Times has rapidly grown year over year adding bigger tanks, more space to their main Lomaland Fermentorium location in Point Loma, expanding to a second North Park location dubbed The Flavordome, and will soon wrap a third location in Anaheim called Leisuretown. While Modern Times currently rings in as third on the fastest growing brewery list, this Anaheim addition is sure to boost their status significantly in the coming years.
For more on the full list of fast risers in the industry check out the top 30 fastest growing breweries in the country.
| | | | | |
| --- | --- | --- | --- | --- |
| Brewery | 2015 | 2016 | Percent Change | Barrelage Growth |
| Firestone Walker | 273,869 | 361,497 | 32% | 87,628 |
| Bell's Brewery | 370,640 | 421,529 | 14% | 50,889 |
| Rhinegeist | 31,470 | 56,502 | 80% | 25,032 |
| New Glarus | 194,894 | 214,005 | 10% | 19,111 |
| Modern Times | 22,300 | 40,500 | 82% | 18,200 |
| Jack's Abby | 20,000 | 34,500 | 73% | 14,500 |
| Surly | 62,432 | 76,550 | 23% | 14,118 |
| Gordon Biersch | 82,000 | 96,000 | 17% | 14,000 |
| Wachusett Brewing | 37,716 | 51,239 | 36% | 13,523 |
| Troegs Brewing | 77,235 | 89,030 | 15% | 11,795 |
| Half Acre | 24,711 | 36,425 | 47% | 11,714 |
| Pizza Port – Bressi Ranch | 21,450 | 32,250 | 50% | 10,800 |
| Deep Ellum | 22,639 | 33,100 | 46% | 10,461 |
| AleSmith | 25,000 | 35,000 | 40% | 10,000 |
| Two Roads | 32,100 | 42,000 | 31% | 9,900 |
| Three Floyds | 45,376 | 55,248 | 22% | 9,872 |
| Green Flash | 81,287 | 91,040 | 12% | 9,753 |
| Creature Comforts | 9,952 | 19,580 | 97% | 9,628 |
| Avery | 52,805 | 62,097 | 18% | 9,292 |
| Allagash Brewing | 82,865 | 91,967 | 11% | 9,102 |
| Montauk Brewing | 7,159 | 16,218 | 127% | 9,059 |
| Revolution | 62,997 | 71,580 | 14% | 8,583 |
| Mother Earth Brewing | 22,000 | 30,000 | 36% | 8,000 |
| Funky Buddha | 19,130 | 26,939 | 41% | 7,809 |
| Bear Republic | 74,600 | 81,800 | 10% | 7,200 |
| Maui Brewing | 32,400 | 39,550 | 22% | 7,150 |
| Fremont | 24,200 | 30,400 | 26% | 6,200 |
| Crazy Mountain | 20,000 | 25,000 | 25% | 5,000 |
| Highland Brewing | 41,910 | 46,478 | 11% | 4,568 |
| Perrin Brewing | 18,000 | 22,500 | 25% | 4,500 |
---