No Comments
Left Hand Brewing Co. | Fade to Black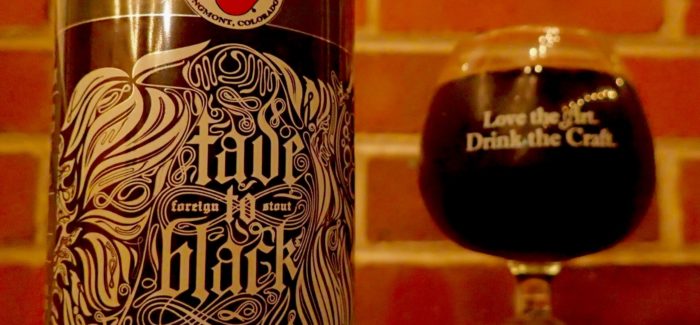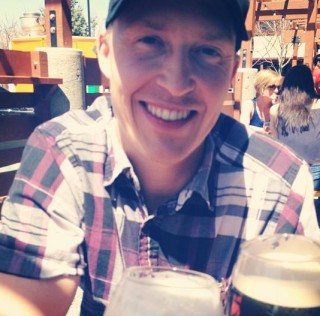 If asked what first comes to mind when you think of Left Hand Brewing, I would guess Milk Stout and Nitro top that list. As much as I enjoy Milk Stout and the Nitro lineup of beers, one beer in Left Hand's vast portfolio that might be overlooked is Fade to Black, their winter seasonal.
History
Originally brewed in 2009, Fade to Black, Vol. 1 took home a gold medal at the Great American Beer Festival in 2010 in the foreign style stout category. Although some might be content with winning an award the first time it was entered, Left Hand had other ideas for the Fade to Black concept. As brewers like to do, Left Hand wanted to play around with darker styles and see what limits they could reach as they created different volumes.
The Volumes
Fade to Black Vol. 1—Foreign Export Stout
Fade to Black Vol. 2—Smoked Baltic Porter
Fade to Black Vol. 3—Chili Pepper Porter
Fade to Black Vol. 4—Rocky Mountain Black Ale
Fade to Black Vol. 5—Black Rye Ale
Bringing it Back
As their 20th anniversary approached, Left Hand decided to bring back some of their favorite batches from over the years to celebrate. Ultimately Volume 1 was brought back and clearly didn't lose any of its luster as it took home Gold at GABF yet again in 2013. Although the beer was two for two in entering GABF, the market was still confused by the different iterations. In 2015 Fade to Black, Vol. 1 foreign stout took over permanently for the Fade to Black concept. Obviously, Left Hand made the right decision as Fade to Black took home awards at GABF in 2015 and 2016 and at World Beer Cup in 2016 for the Export Style Stout category. While the Volumes might find their way to the taproom or maybe a mix pack down the road, there are no current plans for resurrection.
https://www.instagram.com/p/BOTNrb2jbBZ/?taken-by=lefthandbrewing&hl=en
Tasting Notes
ABV: 8.5% | IBU: 30
Fade to Black pours a rich black color with a beautiful caramel head that laces nicely. Upon first smell I get a bit of sweetness that eventually blends into a smokiness. It reminds me of being at a campsite—nothing overwhelming, but enough smokiness to know it's there. Upon first taste I get light sugary notes that mirror its aroma. The sweetness quickly turns into roasted coffee and ends with subtle notes of black licorice. Ordinarily I wouldn't care for something with licorice, but the tastes blend beautifully in your mouth here. The beer leaves your mouth with a light bitterness, but also wanting more. From the initial sweetness to the smokiness and lasting bitterness, the flavors cascade beautifully in this beer. As I reach for another it is evident why this beer is winning on the largest stages. Be careful though as Fade to Black is sneaky and hides the 8.5% ABV quite well.
Sadly this beer is only a winter seasonal, so look for it in both cans and bottles during the winter months!
---