No Comments
National IPA Day | Mountain Region Roundup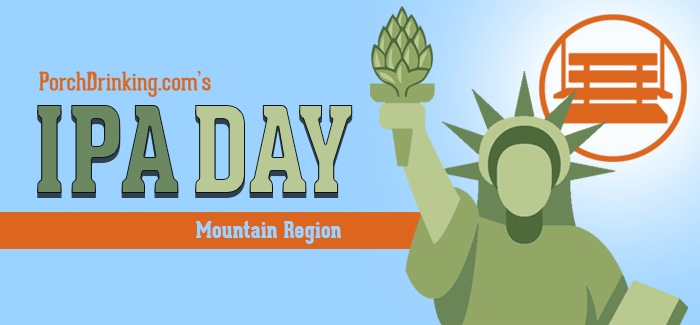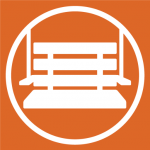 What consists of the mountain region of the United States, if you didn't know, is a highly contested debate. What we at PorchDrinking.com consider the mountain states are Idaho, Montana, Wyoming, Utah, Colorado and Nevada. Most of the natives from any of these states use the Rocky Mountains as a directional point of either east or west and will happily bring a 6-pack of our favorite IPAs on camping trips or hikes.
Here's a small dent in the IPAs the mountain region–and us at PorchDrinking–like to call "local favorites."
Check out the rest of our #IPAday regions:
ABV: 7.0 | IBU: 60
It's impossible to kick off a mountain region coverage of IPA Day without the O.G. so we look no further than Odell IPA. While Sierra Nevada may have first awakened the craft hop movement Odell IPA was one of the first to put Colorado on the hop-forward map. This bolder version of an English-style IPA still boasts a great malt balance on top of a beautiful hop profile.
ABV: 4.7 | IBU: ??
A 2016 GABF gold medal winner in session IPAs, this quenchable IPA is a blend of German and American hops that lend notes of white grape and citrus fruit. This IPA is light bodied and finishes dry with a moderate hop bitterness.
You can take a guess as to where the name comes from, too.
https://www.instagram.com/p/BV3CCRAhaZn/
---
Station 26 Brewing Co. | Juicy Banger
ABV: 7.4% | IBU: +100
In the past two years, Station 26 has quickly risen to become one of Colorado's best hop-forward breweries. Their single hop series showcases a variety of individual hop profiles however their Juicy Banger has become a crowd favorite exhibiting strong tropical fruit and citrus forward notes with a clean finish.
https://www.instagram.com/p/BVnBK4wg6fH/
---
Odd13 | Codename Superfan
ABV: 6.5% | IBU: 80
Leading the way for New England-style IPAs from Colorado, Odd13 Brewing uses Simcoe, Citra, Amarillo, and Equinox hops in this tasty brew. And–fun fact–Odd13 was the first Colorado brewery to can a NE-style IPA from Colorado to begin with!
https://www.instagram.com/p/BU7QoJfFN-l/
---
ABV: 7.1% | IBU 68
4 Noses has quickly become one of Colorado's fastest rising breweries for hop-forward beers just in the past year alone. Their Bout' Damn Time IPA is an easy-drinking approachable IPA with a slightly dank, citrusy, piney finish. This Broomfield based brewery has been rolling out hit after hit with their Ad Hoc experimental series, Hazeus NE Style IPA, Proboscis Pale Ale, as well as their most recent 3rd Anniversary Imperial IPA. For IPA Day, 4 Noses is rolling out a Double Dry hopped version of Bout' Damn Time which will likely also become a must try!
https://www.instagram.com/p/BWYmMhKl730/
ABV: 7.5 | IBU: 65
Based off the bar game called 'Shake-a-Day' played across Montana bars, this IPA packs a big hop punch. Brewed with Pacific Northwest and Australian hop varieties, bright aromas and resinous pine dominate the palate. The clean, well-attenuated finish has enough body to leave you wanting another roll of the dice.
https://www.instagram.com/p/BVyK45Sn-bq/
---
Epic Brewing | Escape to Colorado IPA
ABV: 6.2 | IBU: 65
Ever feel the need to leave your "regulatory" trouble behind? Epic Brewing did when they made this IPA. This special hop-forward ale featuring Mosaic and whole leaf Apollo hops is both fruity and dank. Being the first beer that Epic brewed at their new Denver location after their initial move from Utah, Escape to Colorado will always hold a special place in their hearts.
https://www.instagram.com/p/BU8vo3ClAaL/
---
ABV: 6.5 | IBU 45
Think orange juicy in hoppy beer form. Juicy Bits has quickly risen to become one of the preeminent NE style IPAs in the region. Utilizing Mosaic, Citra, and El Dorado hops, Juicy Bits showcases brilliant citrus and tropical fruit flavors. WeldWerks while more known for their big barrel-aged stouts and adjunct stouts, also has found success with their wild dessert and fruit forward Fruity Bits spinoff including Orange Creamsicle, Strawberry Short Cake, and Blood Orange versions just to name a few.
https://www.instagram.com/p/BQEMDGmA8xI/
---
ABV: 7.5 | IBU: 100
There may be no more iconic IPA in Colorado during recent years, than Comrade Brewing's Superpower.  The Fresh Hopped version of that beer won a Silver medal at the 2014 Great American Beer Festival in the Wet or Fresh Hop category. This beer boasts beautiful grapefruit and pine flavors from the use of Citra, Amarillo and Simcoe hops
https://www.instagram.com/p/BV2twwphZ1N/
---
ABV: 6.4 | IBU: 65
Joining the ranks of Odd 13, and WeldWerks, Cerebral has followed the trend of juicy NE-style IPAs and knocked it out of the park with their Rare Trait. This creamy viscous balanced bitterness beer showcases grapefruit, tropical fruit and mango flavors.
https://www.instagram.com/p/BU7PdTEBzae/
---
ABV: 7.6 | IBU: 51
Perhaps one of the most underrated IPAs out of this region comes from Boostrap Brewing out of Niwot, CO. This beautifully easy-drinking beer is tropical fruit forward and finishes super crisp and refreshing with the perfect hit of bitterness. The beer itself is tremendous and serves as a compliment to the stunning graphics work done on the matte label can design.
https://www.instagram.com/p/2AhXjIm1KN/
---
ABV: 4.8 | IBU: 41
Looking for an IPA that even most non-hoppy beer drinks can appreciate? Look no further than Ratio's Rented World. Employing massive amounts of Citra, El Dorado, and Centennial hops late in the boil, Rented World doesn't exhibit much bitterness rather showcasing bold citrus/tropical fruit notes that sustain throughout the tasting.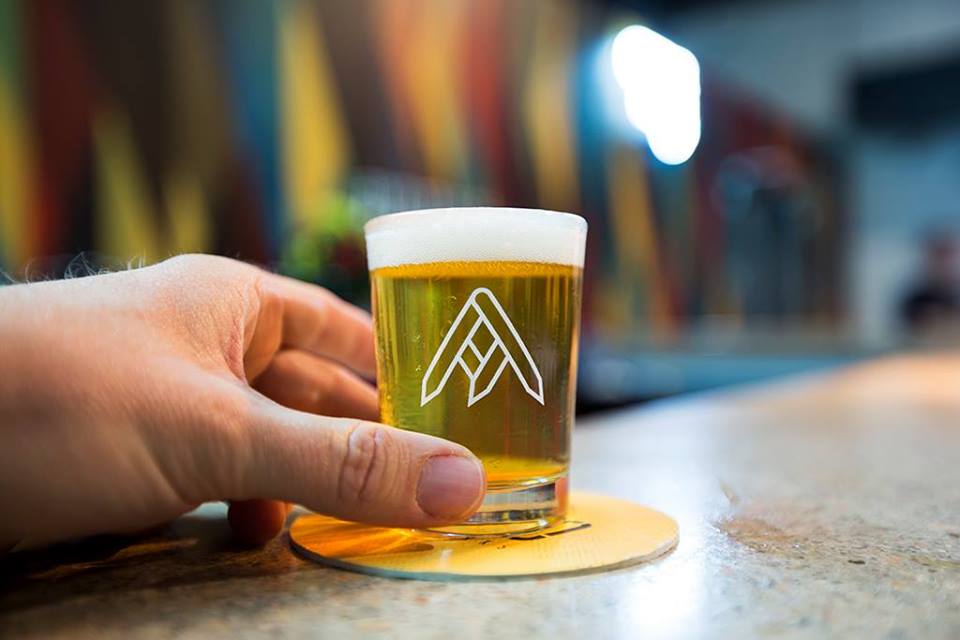 ---
ABV: 9.25 | IBU: 90
Red Evelyn is not your typical Imperial IPA. Instead of harsh over-the-top hop bombs we see from the west coast, Red Evelyn boasts well-balanced complex flavors yielding both fruity citrus-y grapefruit notes, as well as delicate sweetness from the Colorado Wild Honey. This nearly 10% beer still definitely packs a punch, while still coming out approachable and refreshing.The Imperial Red Rye IPA undergoes several hop bursting and conditioning phases and is brewed with five hop varietals, along with Belgium Candi Sugar, and Colorado Wildflower Honey to the co-founding brother's Grandmother.
https://www.instagram.com/p/BJTdYUygJnu/
---
ABV: 7.9 | IBU: 77
This juicy New England-style IPA has over four pounds of a variety of tropical hops per barrel. This beer produces an aroma reminiscent of fresh orange juice, ripe melon and guava. This will definitely quench your thirst for some hazy hops.
https://www.instagram.com/p/BQ1CXRHAqul/
Check out the rest of our #IPAday regions:
---