No Comments
National IPA Day | Southeast Region Roundup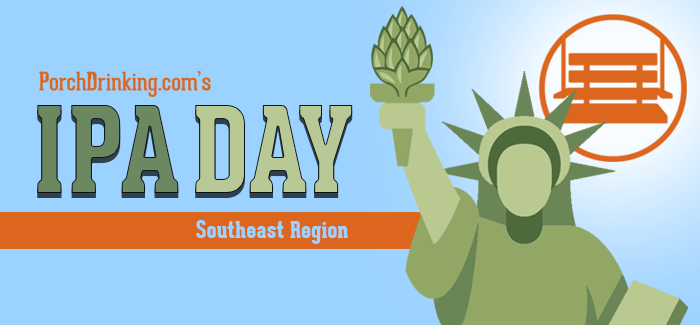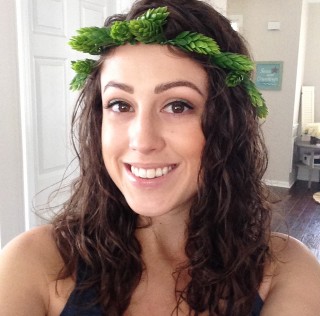 Thursday, August 3 is National IPA Day. Pretty awesome holiday to celebrate, right?! This week at PorchDrinking, we're celebrating this glorious holiday in one of the only ways we know how: with beers and roundups! We have compiled all of our favorite IPAs from around the country. Read on to find out what IPAs our Southeast team is loving right now.
The haze craze for New England style IPAs have created quite a demand in the Southeast, and the brewers are listening. Not all of our favorite IPAs are New England Style, but they definitely make an appearance with some amazing NEIPAs coming out of the Southeast right now.
Check out the rest of our #IPAday regions:
6.0% ABV
Homestyle is a New England style IPA that is brewed with oats and heavily hopped with Mosaic hops.
https://www.instagram.com/p/BQqIl4JBwLF/?taken-by=beardediris
---
6.8% ABV
Surf Wax is a West Coast Style IPA brewed with Golden Promise and Crystal 120 malts. Then it is hopped with Nelson Sauvin and Columbus hops, giving it that dank and piney bite that West Coast Style IPAs are known for. Surf Wax is also dry hopped with more than 2 lbs per barrel.
https://www.instagram.com/p/BWgSrUwFs1j/?taken-by=burialbeer
---
7.1% ABV | 65 IBU
The darling of Charlotte, NC, Heist Brewery is creating super juicy NEIPAs that has beer fans scrambling for more. Citraquench'l is a super soft and juicy Citra hopped New England style IPA.
https://www.instagram.com/p/BOm_EzqA_v_/?taken-by=heistbrewery
---
6.7% ABV
https://www.instagram.com/p/BJvk7w6BlYR/?taken-by=woodenrobotbrewery
What He's Having from Wooden Robot Brewery is a fruity and tropical IPA that is brewed with over 3 lbs of hops per barrel.
---
7.3% ABV
https://www.instagram.com/p/BUAlITnFb_X/?taken-by=daneleheartshops
Newer to the Southeast scene, New Anthem is making waves with their New England styles IPAs that are full of hop flavor without too much bitterness. Steez is bursting with Mosaic and Citra hops, giving a tropical fruit flavor with softness from oats.
---
6.8% ABV
One of Charleston's newest breweries, Charles Towne Fermentory knocks it out of the park with their hazy IPAs. Sungazer is no exception. Brewed with Citra and Columbus, Sungazer is the quintessential New England Style IPA.
https://www.instagram.com/p/BOSv6uGD_wK/?taken-by=chsfermentory
---
6.0% ABV | 55 IBU
Damn Yankee from Southern Barrel Brewing is a New England Style IPA brewed with Pale, Wheat, Melanoidin, and Carafoam malts and is hopped with Mosaic, Citra, and Columbus hops.
https://www.instagram.com/p/BWgMG9WFCJY/?tagged=damnyankee
---
7.7% ABV
Coast Brewing's Hop Art is a true OG of Southeastern IPAs. Piney and malty, Hop Art is brewed with Nugget, Millennium, and Cascade Hops.
https://www.instagram.com/p/BSBtwU0BZCq/?taken-by=coastbrewing
---
6.6% ABV
Tropicália from Creature Comforts Brewing is one of the OGs of tropical, juicy IPAs in the Southeast. Hard to come by unless you're in Athens, GA, this hop forward, fruity IPA is worth seeking out under all circumstances.
https://www.instagram.com/p/BGzQMCSx7Dt/?taken-by=creaturecomfortsbeer
---
7.5% ABV
The recipe for Basement IPA was developed in, you guessed it, an underground basement brewery for Scofflaw Brewing. It boasts big flavor from Citra hops with notes of lemongrass, earth, and citrus.
https://www.instagram.com/p/BWvClc-g6m2/?taken-by=scofflawbeer
---
Terrapin Beer Co. | Luau Krunkles Passion-Orange-Guave IPA
6.5% ABV | 72 IBU
Terrapin Beer Co. found the right combination of hops to create the perfect tropical, poolside IPA. Brewed with Columbus, Cascade, Centennial, Simcoe, Citra, Galaxy, and Amarillo Hops, Luau Krunkles is bursting with flavors of passionfruit, orange and guava.
https://www.instagram.com/p/BVN8wQvF21i/?taken-by=terrapinbeerco
---
5.9% ABV
An up and comer in the Tampa beer scene, Coppertail Brewing's Free Dive is the perfect balance of hops and malt. Free Dive combines the best of East and West with flavors of citrus and pine.
https://www.instagram.com/p/BW8WxzDBln_/?tagged=coppertailbrewing
---
7.0% ABV | 60 IBU
Brewed with American Hops and Caramel malt, Hop Gun from Funky Buddha lends flavors of grapefruit and pineapple.
https://www.instagram.com/p/BWilGtWAhXR/?taken-by=funkybuddhabrew
---
7.5% ABV | 70 IBU
Jai Alai — (Hi uh-lie). It's ok if you need help pronouncing this one, we did too when we first learned about it! Named after a popular sport, Jai Alai is full of citrus flavor and aroma.
https://www.instagram.com/p/BLl5ljSgYcI/?taken-by=cigarcitybrewing
---
6.5% ABV | 6.0% ABV
While J. Wakefield Brewing may not be most known for the IPAs, we couldn't pass up showcasing these two top-rated New England style IPAs from Miami.
https://www.instagram.com/p/BWaL06kgDVU/?taken-by=jwakefieldbeer
---
6.5% ABV | 6.0% ABV
"Our IPA was brewed to remind us of the aroma of those tall Georgia pines, while the malty backbone balances everything out. Hopped up like a one-legged chicken, this ain't your standard IPA, Darlin." -Jekyll Brewing
https://www.instagram.com/p/BXJYbhjAvcM/?hl=en&taken-by=jekyllbrewing
Check out the rest of our #IPAday regions:
---