No Comments
New Belgium Brewing Group Acquires San Francisco's Magnolia Brewing Company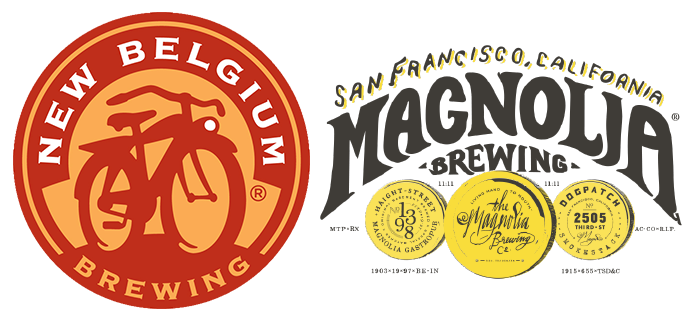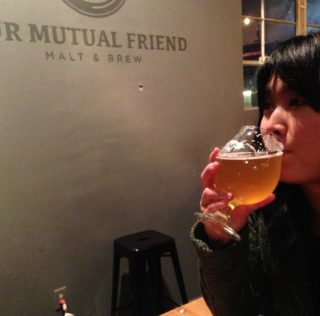 There is never a dull moment in the world of craft beer. Today, it was announced that a group led by New Belgium Brewing Company has entered into an agreement to purchase the assets of San Francisco's Magnolia Brewing as part of a bankruptcy proceeding. This partnership will be a majority-owned subsidiary of New Belgium, with Elysian founder Dick Cantell as well as Belgian lambic producer Oud Beersel as minority partners. Both Magnolia locations, their existing brands and staff, will continue to operate, working alongside Magnolia founder Dave McLean, who is included in the partnership. This will be Cantwell's first brewing project since leaving Elysian in April of 2015.
"I'm tremendously excited to be back in the beer business and looking forward to working with the team at Magnolia to develop new beers and new ideas," said Cantwell. "This project is the natural evolution of a longstanding strategy of collaboration between myself, New Belgium and Oud Beersel."
New Belgium seeks to join forces with some of Magnolia's already established and well known brands while also experimenting with Magnolia's two brew systems and retail operations. According to New Belgium, the plan is not to turn Magnolia's Haight Street and Dotpatch locations into New Belgium brewpubs, but to "build an alliance that bring varied talent and experience to a combination of old and new." It appears that much will remain unchanged in Magnolia's tap lineup, though new beers may be introduced over time.
"We've been looking for ways to diversify our assets and expand our community," said New Belgium co-founder and Executive Chair, Kim Jordan. "These two tap rooms are right in the heart of historic San Francisco neighborhoods, a place Dick (Cantwell) and I call home. Magnolia makes excellent beer and plays an important role in the community. We're excited about the possibilities and look forward to continuing our journey while honoring Magnolia's history and presence."
According to New Belgium's press release, Belgian lambic producer Oud Beersel joins the partnership as a contributing experimenter, with the goal of eventually shipping containers of traditionally-produced and spontaneously fermented beers for blending with Mangolia-crafted beers. Installation of a coolship is underway, along with wooden aging vessels. By shipping lambic to San Francisco, the world's first dedicated lambic blendery outside of Belgium will be established. It is likely that New Belgium will ship beer to San Francisco for blending from its Fort Collins location.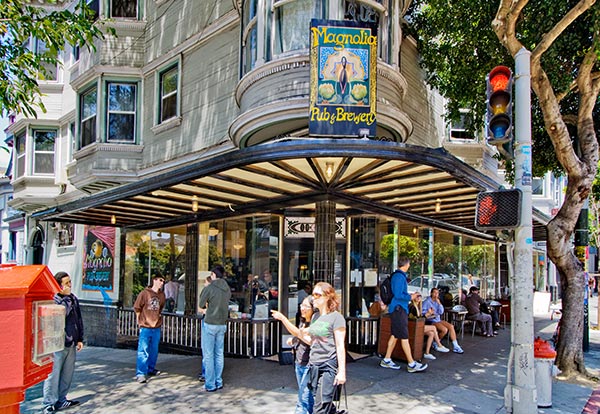 Magnolia Brewing was first established in 1997 at the corner of Haight and Masonic in San Francisco's storied Haight-Ashbury district. Since then, the brewpub has been an iconic landmark filled with tourists and locals alike, serving artisanal pub food and English-style beers.  The brewery's two top sellers, Proving Ground IPA and Kalifornia Kolsch, have been distributed in cans since February of 2017. In 2014, Magnolia opened Smokestack, a barbecue restaurant with a 30-barrel production brewery in the Dogpatch neighborhood. Financial difficulties in 2015 led to Chapter 11 bankruptcy filing in November 2015.
"Magnolia has had quite a journey in San Francisco for nearly two decades, including some very challenging and difficult times in recent years," said founder and brewmaster Dave McLean. "I'm incredibly grateful for this opportunity to see Magnolia start a new chapter and to be working with New Belgium, Dick Cantwell and Oud Beersel to preserve what we all love about Magnolia while embarking on some exciting new craft beer adventures together."
The transaction, which is subject to customary closing conditions, is expected to close in September.
Press release provided by New Belgium Brewing.
---