No Comments
Sneak Preview: New Belgium's Specialty Brands & Single Foeder Oscar No. 65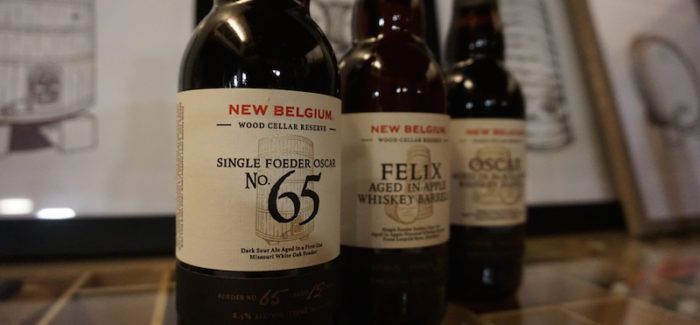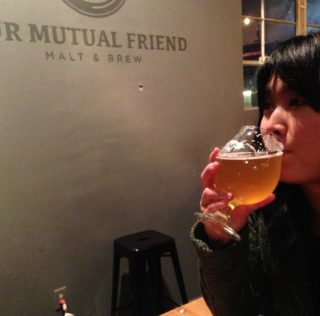 A little over a month ago, we reported on New Belgium's decision to reimagine their specialty brands with the suspension of their popular Lips of Faith series and the implementation of their Wood Cellar Reserve series. Two weeks ago while attending the debut of Le Kriek Noir, the first entry in their new cork & cage Wood Cellar Reserve line, we were also treated to a sneak preview of what's coming down the pipeline as well as a familiar brand that will also receive some fresh new packaging.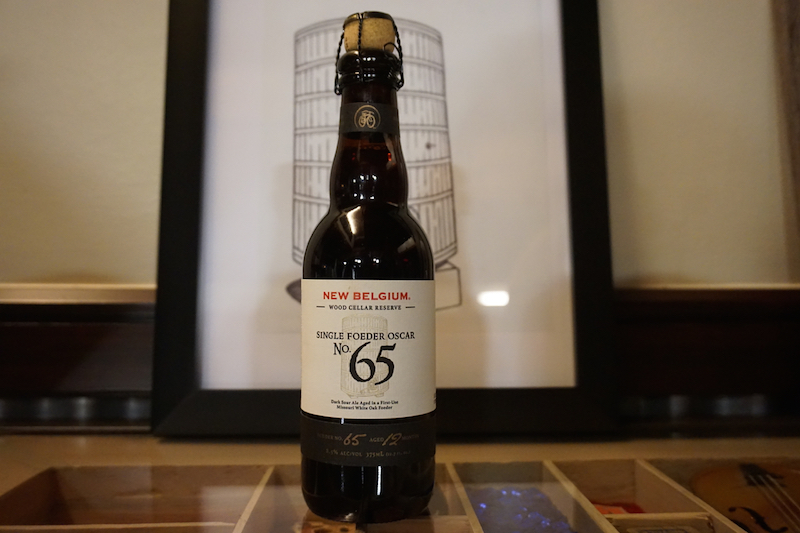 On Tuesday New Belgium Brewing Company announced that the second beer from its highly anticipated Wood Cellar Reserve series will be released this upcoming Saturday. At 8.5% ABV, single Foeder Oscar No. 65 is an unblended dark sour that has been maturing for 12 months in a 100 percent Missouri white oak foeder. According to the brewery, the beer pours dark walnut red with subtle notes of vanilla and coconut. These notes play beautifully with notes of plum skin and cherry Coca-Cola. This is a first run through using this foeder and only fresh beer will touch the American oak for the first time, thus the flavors for this release cannot be replicated—making this release truly special.
A Little Backstory About Foeder No. 65
The only American oak foeder in the brewery's forest of french oak foeders, is the 65th foeder, called Stars and Strikes.  During a friendly bowling game between New Belgium Wood Cellar Brewer Ted Peterson and folks from Foeder Crafters of America, a big bet was made.  Ted had one chance to roll a strike and win a foeder. You can guess what happened next. Ted rolled a strike, bringing glory and a brand new foeder to the brewery.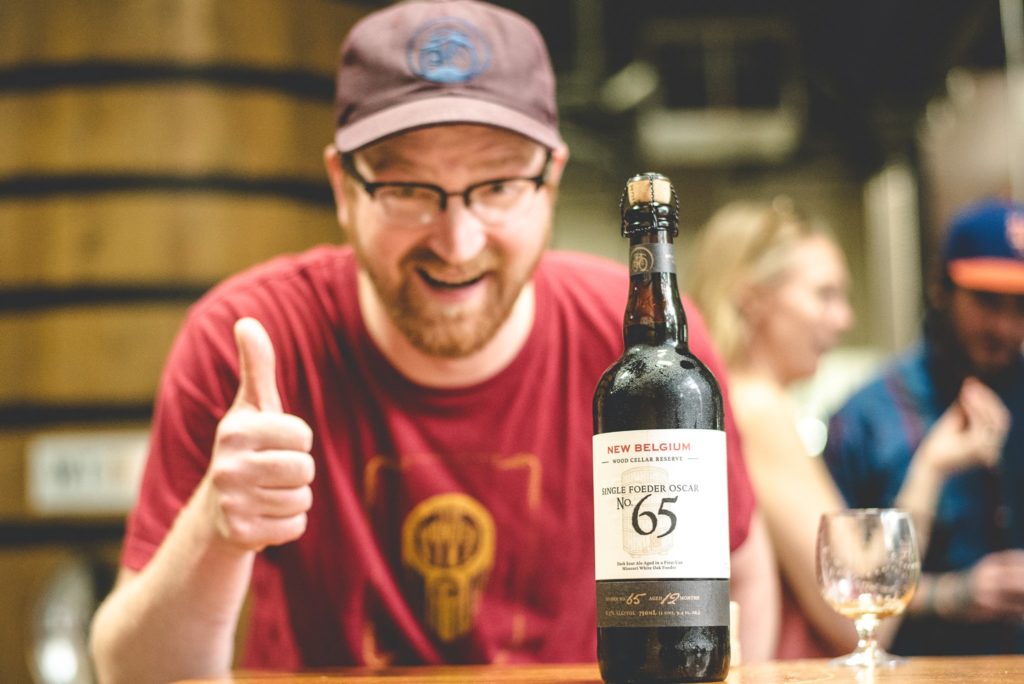 The previously released debut Wood Cellar Reserve entry Le Kriek Noir, was an authentic Belgian Kriek Lambic blended with traditional, oak-aged dark sour released on July 29 — both bottle release parties in Fort Collins and Asheville were sold out. The brewery also had a one day web sale on July 31, which also sold out. Read more about the Le Kriek Noir bottle release.
On Saturday, both Fort Collins and Asheville breweries will be selling 750ml bottles (two bottle limit per person) starting at 11 a.m. Side Project Cellar in St. Louis will not only have 375ml bottles on hand, but also Ted and his friends at Foeder Crafters of America will be on site to share the momentous story of the foeder that was won. According to the brewery, select markets will receive bottles in the weeks to come. With the high demand from the Wood Cellar Reserve's previous release, we think you should plan accordingly and get to one of these locations quickly on Saturday.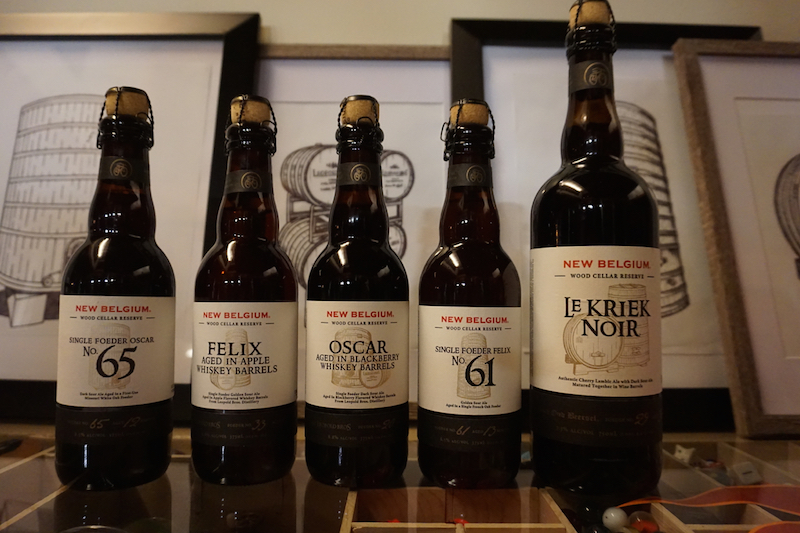 As for future entries, during our behind the scenes glimpse into what's to come, it was revealed that fans of New Belgium's storied sour program can expect to see some familiar faces. Felix and Oscar the two base sours used as base blends for classics such as La Folie, Transatlantique Kriek, Le Terroir and more will finally receive their due notoriety with their own releases. Felix, aged in apple whiskey barrels and Oscar aged in blackberry whiskey barrels from Denver's Leopold Brothers distillery are set to be featured later on in the series as well as an un-blended Single Foeder Felix No. 61.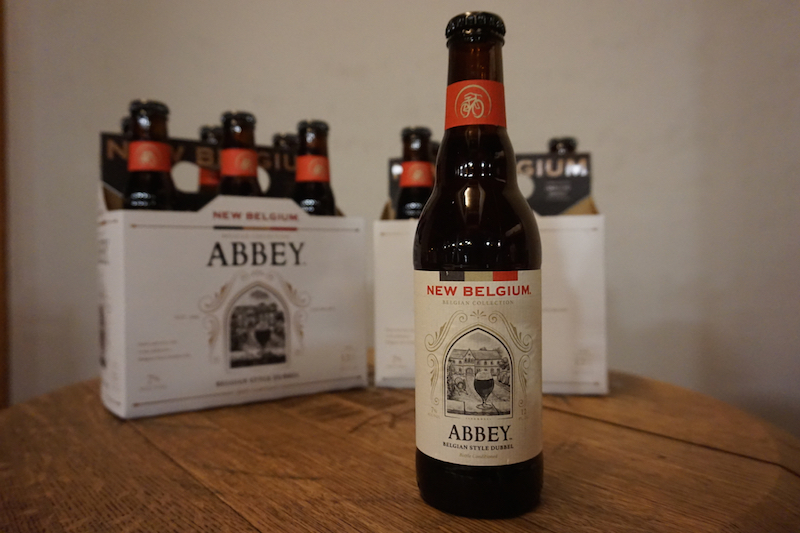 Additionally both of New Belgium's Trippel & Abbey Dubbel, the latter of which was the first beer brewed at New Belgium, will receive a makeover with all new packaging to match the aesthetic of the Wood Cellar Reserve series. Following that same branding theme will be the debut of Sour Saison, a blended barrel-aged farmhouse.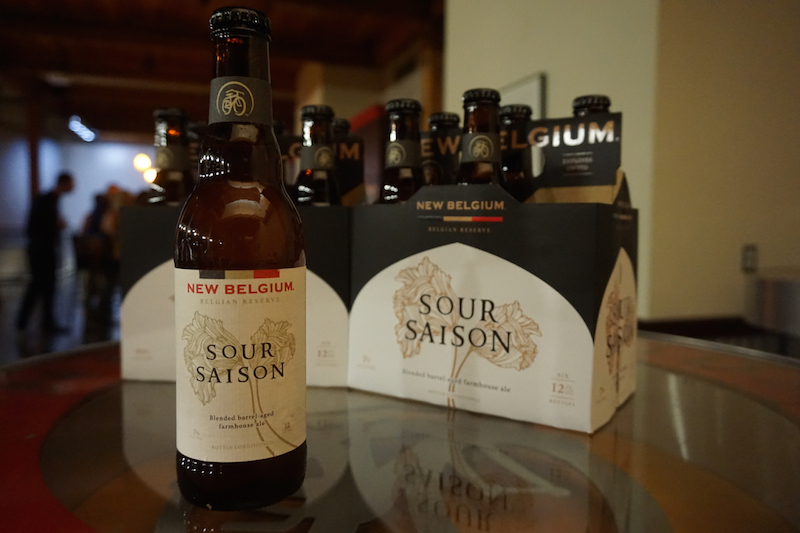 Feature image courtesy of New Belgium Brewing.
---