3 Comments
Goose Island Brewhouse | Out With The Old, In With The New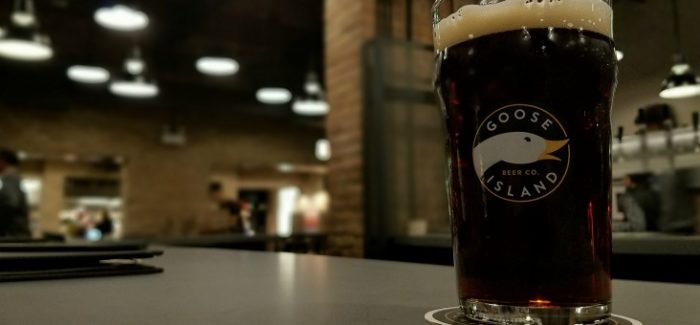 The pillars are gone. John Hall is gone. The cozy, public house atmosphere is gone. But, the revamped Goose Island Brewhouse oozes elegance; it's clean, modern and sophisticated. You won't see any Anheuser Busch InBev (ABI) signs in the taproom, but evidence of the company's influence is impossible to miss. It's hard not to ooh and ahh at the grander things in life, like an expensive sports car or a large home — the new Goose Island Brewhouse exemplifies that concept.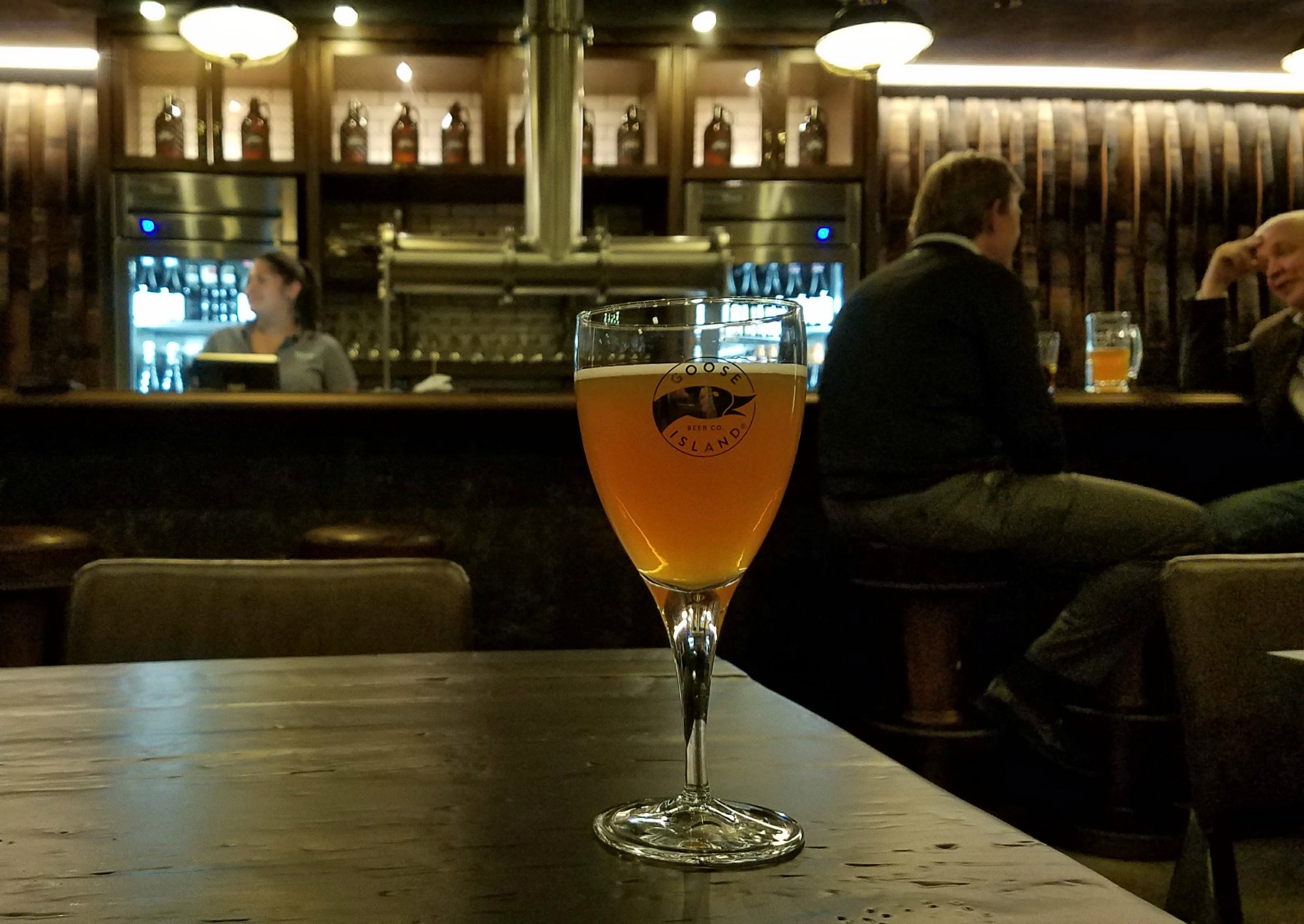 Background: Clybourn Pub Becomes Goose Island Brewhouse
Anyone short of 30 years old may not appreciate the history of the Clybourn pub. Back in the late '80s when America's brewery choices had dwindled from thousands to less than 100, Goose Island came along and showed Chicago drinkers how beer — dare I say crafted — could exceed the poor quality of beer found in most supermarkets and corner taverns.
One of the companies — Anheuser Busch — that produced many of those cheap, barely yellow, fizzy beers eventually accepted America's new craft beer reality and, well, as the adage goes, 'If you can't beat 'em, buy 'em.' Since Busch wasn't brewing it, the company bought those who did, starting with Goose Island in 2011.
The once family-owned operation became the first-born child of what would become The High End, the "craft" division of ABI. Today, The High End is comprised of 10 American craft-style breweries and sales of many of those brands are outpacing its core selection of beers such as Bud Light (which has experienced consistent sales declines in recent years).
As noted by Forbes in September, 2017, The High End had decided to cease buying breweries and, instead, focus on organic growth and creating tighter bonds between individual breweries and their respective communities. Spending money on an old pub oozing with history, and then inviting Chicagoans to enjoy the space's rebirth seems to fall in line with that philosophy.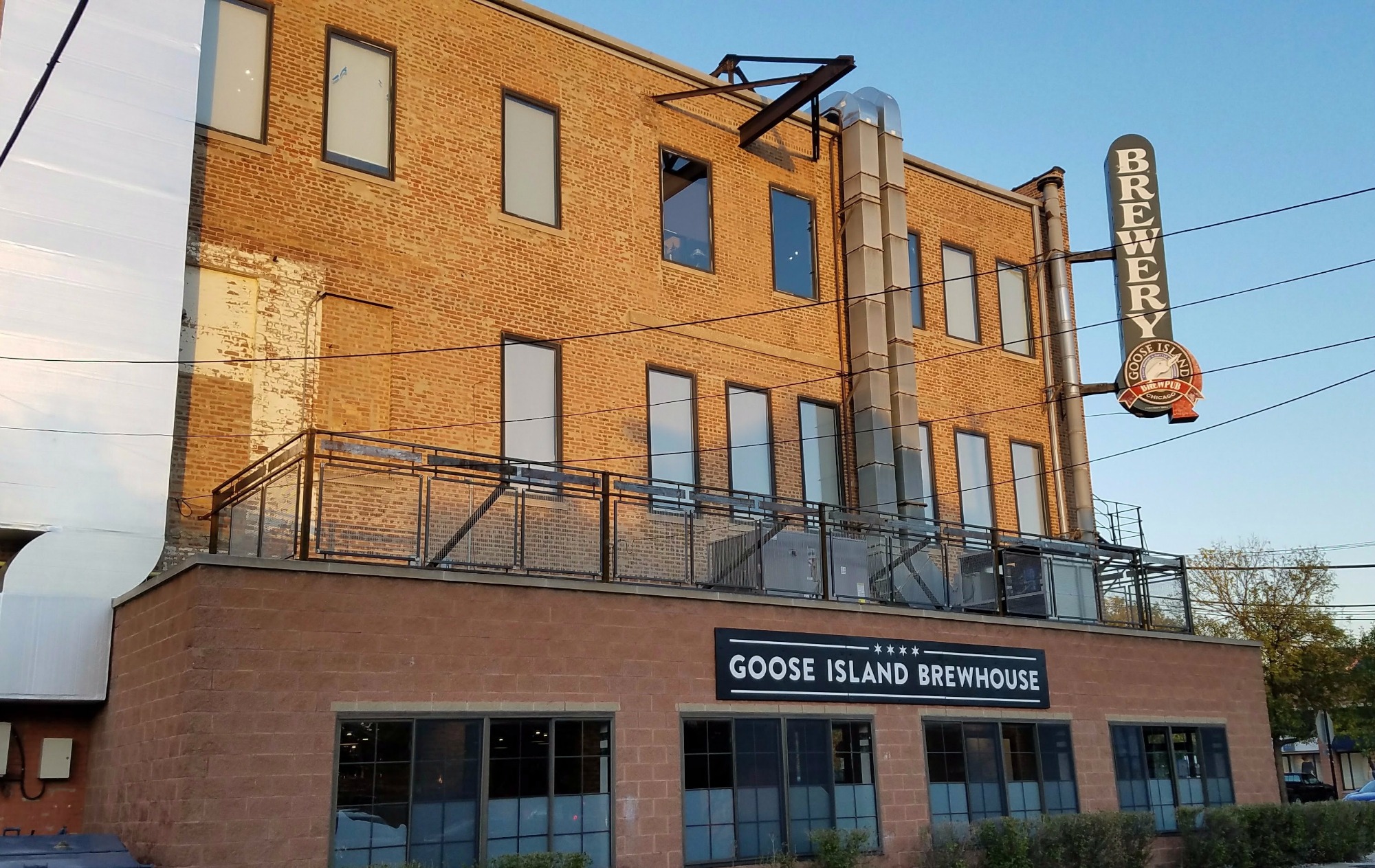 The Brewhouse
Once dark and full of obstructed views, the space is well lit, open and airy. It seats less people than the old building, yet it feels much bigger. The large, wooden pillars have been removed, as has the old floor (thankfully because that was getting to be an eyesore). The elimination of the loft and staircases, as well as the old cellar, allows for better overall flow and more space for both diners and brewers. The rooms adjacent to the brewhouse can peer through the glass — it's like a fish tank filled with malt and barley. One can even check the sign to see what's brewing.
The main bar area (sans the wooden columns) reminds one of a modern Chicago cocktail bar, but it's all about Goose Island beer at this pub. The bar is in the same spot, but instead of wood there's a gray, concrete bar top with subway tiles below, and shiny silver tap handles. Menu books laying on the bar resemble wine lists found in any fancy restaurant.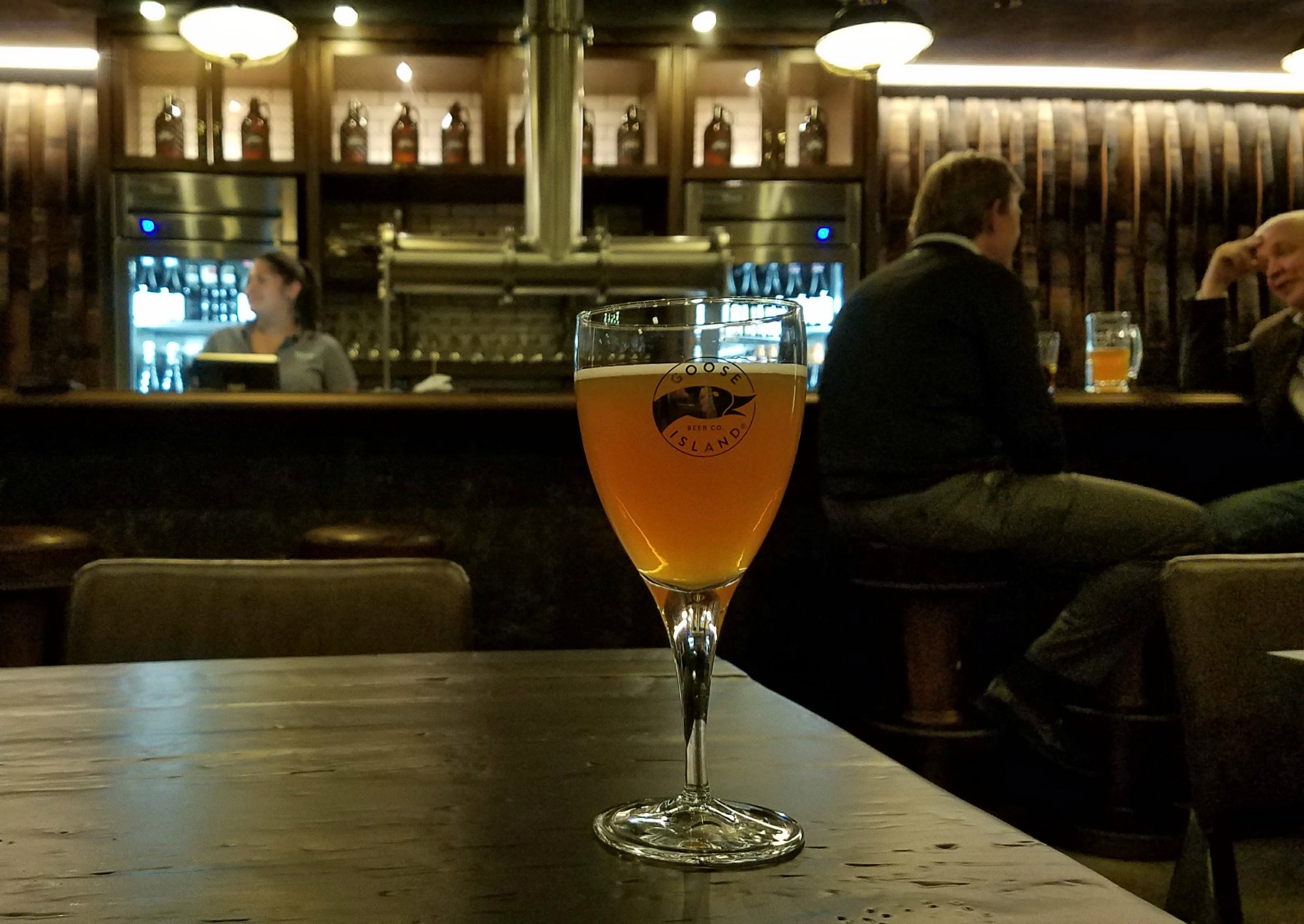 Most of the beer comes directly from the brewhouse — now a 15 barrel system instead of 10 — straight into the taps, although some flagships such as its Four Star Pills (a nod to the Chicago flag) comes from its New York home. Obviously, some special beers like Bourbon County hail from the barrel house.
The Vintage Ale Room proves to be the most eye-catching space in the new Brewhouse. The room reminds one of a library or bookstore, but with the addition of an almost exclusive bar area where one can find Bourbon County bottles and sours like Hallia. Don't expect to catch the game in the Vintage room — there are no TVs. The room is intended to inspire beer appreciation and good conversation. Think English Pub, but far less rowdy.
Elevated pub grub compliments the Goose Island beer, which keeps with the trend shared by many big-beer and craft-beer brewpubs within this ever-maturing, 21st-century beer industry.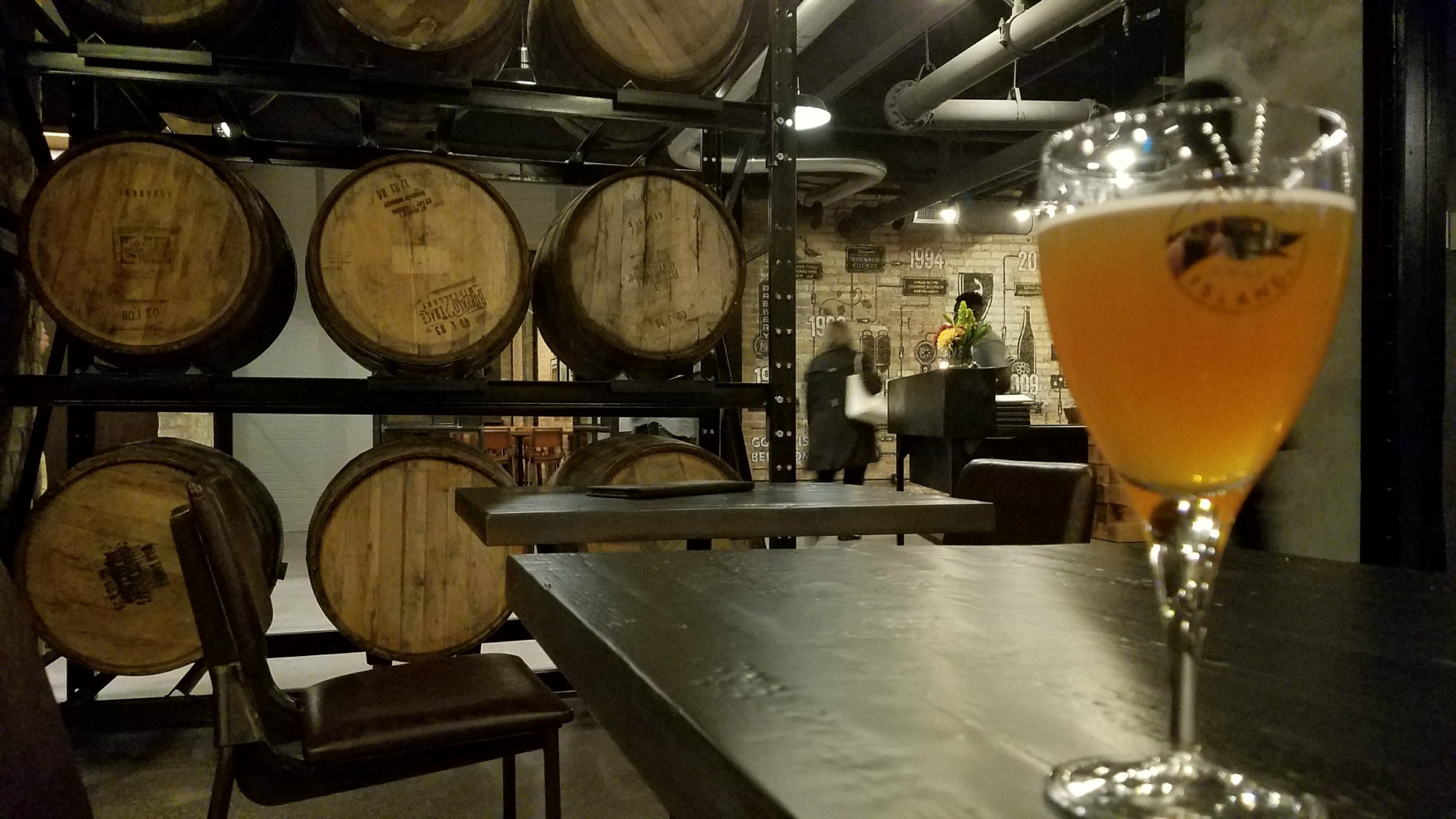 My Thoughts on the New Goose Island Brewhouse
For one hoping to criticize the changes, few opportunities existed. Every change not only seemed to make sense, but it was also worthy of praise. You'll find sophistication and class in the new place that was missing before. The history and some of its old charm may have vanished, but so has the old floors, dark rooms, empty spaces, obstructed views, and old-fashioned style.
To the average beer drinkers out there, who don't know their BA from their AB, the new pub is far more inviting than the original brewpub. The bars, taps and beer displays all exude beer sexiness. It's clean. It's modern. It's full of style. A younger, hipper crowd will likely find that more appealing. To beer geeks like me… well… it's hard not to like it, too. I mean, it's nice. Heck, it's really nice.
But, admittedly, for a person who's been part of Chicago's beer scene for longer than I want to admit, a feeling of melancholy came over me as I realized the last vestiges of the original Goose Island were gone. It's not Hall's Goose Island, and it's barely Chicago's Goose Island anymore. I mean, you can find Goose Island pubs in all parts of the world, including as far away as South Korea. The new Brewhouse serves a purpose: enhance the Goose Island brand, a brand that exists under the umbrella of corporate beer.
By the looks of it; it was money well spent.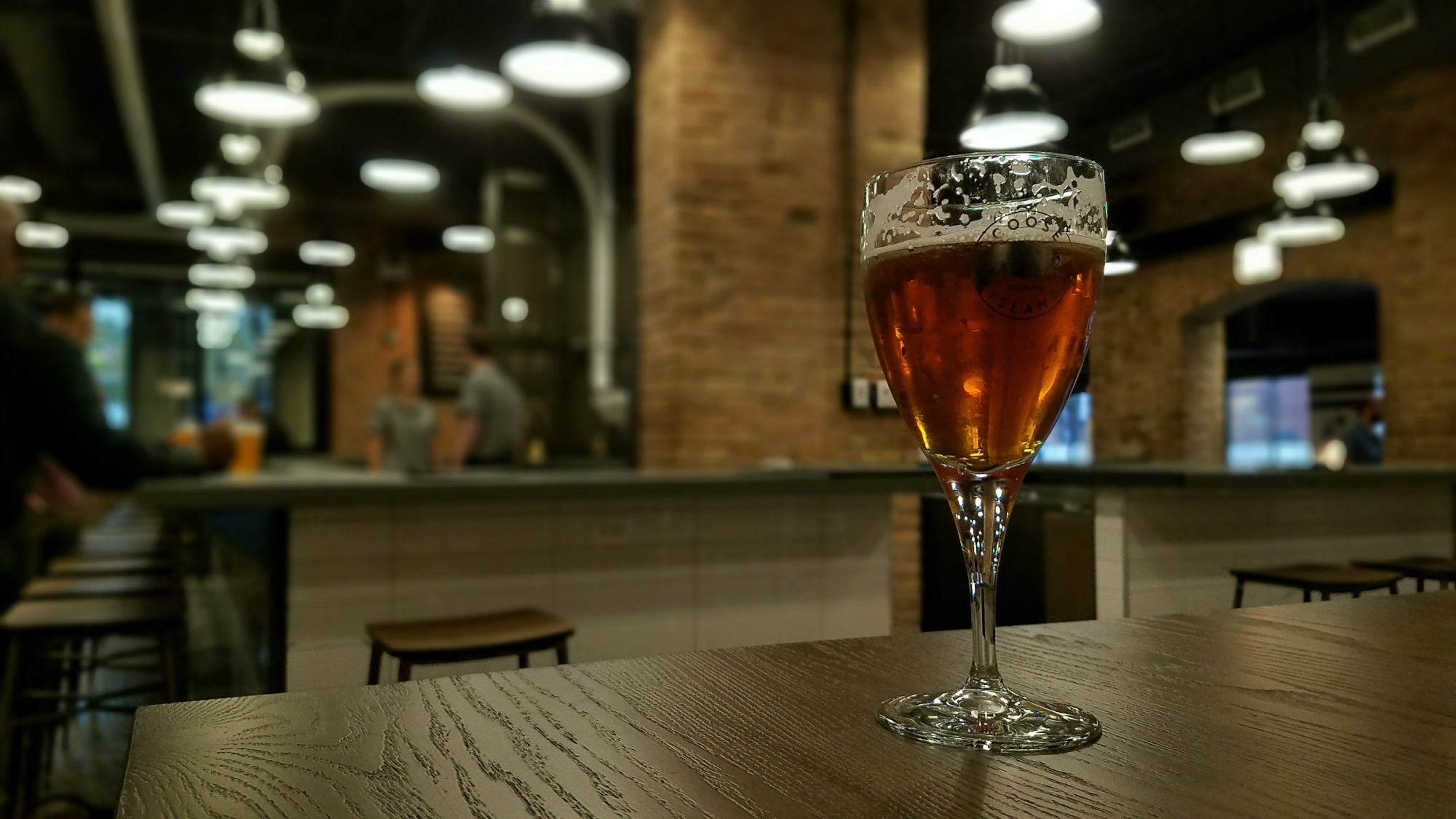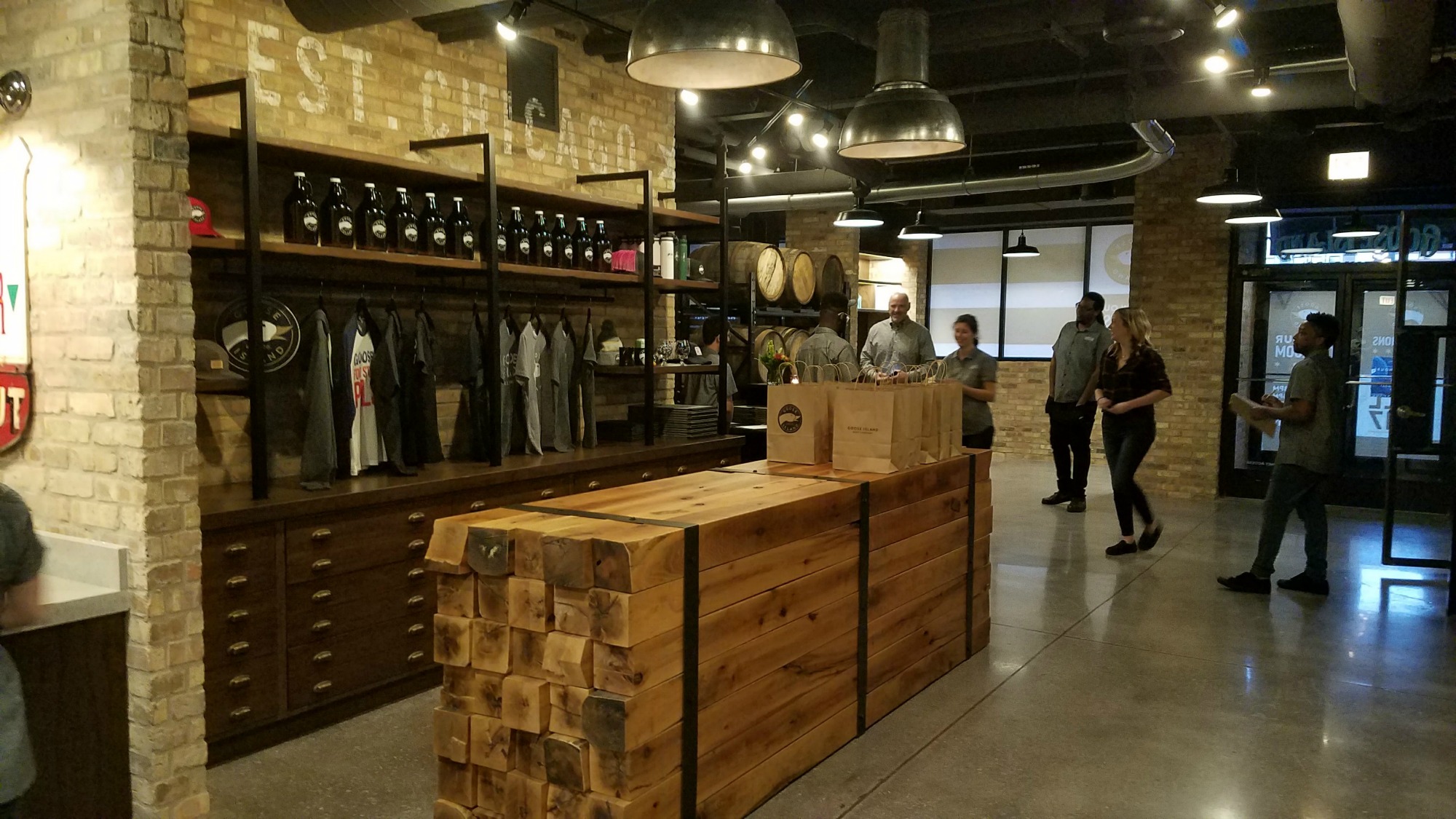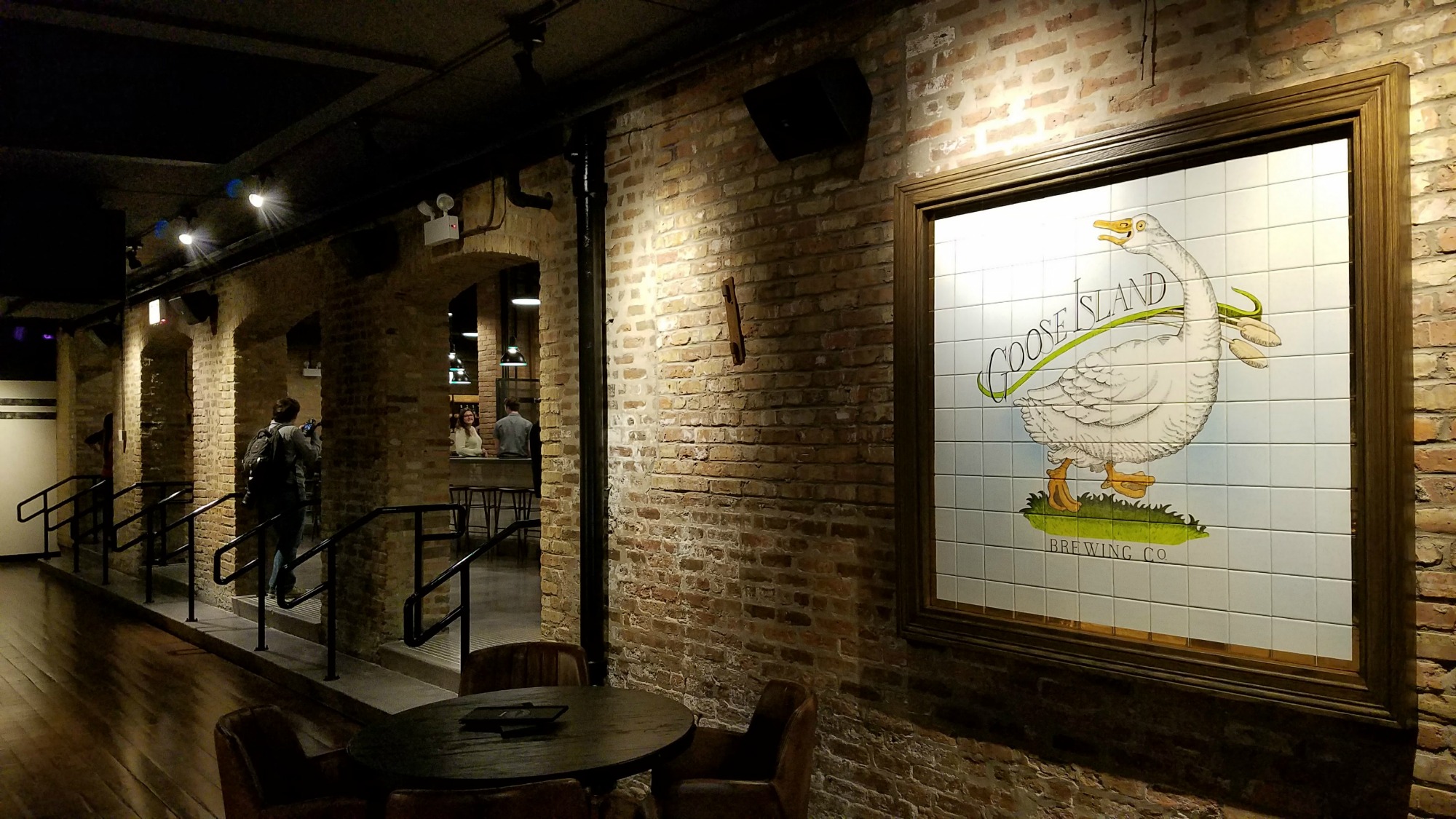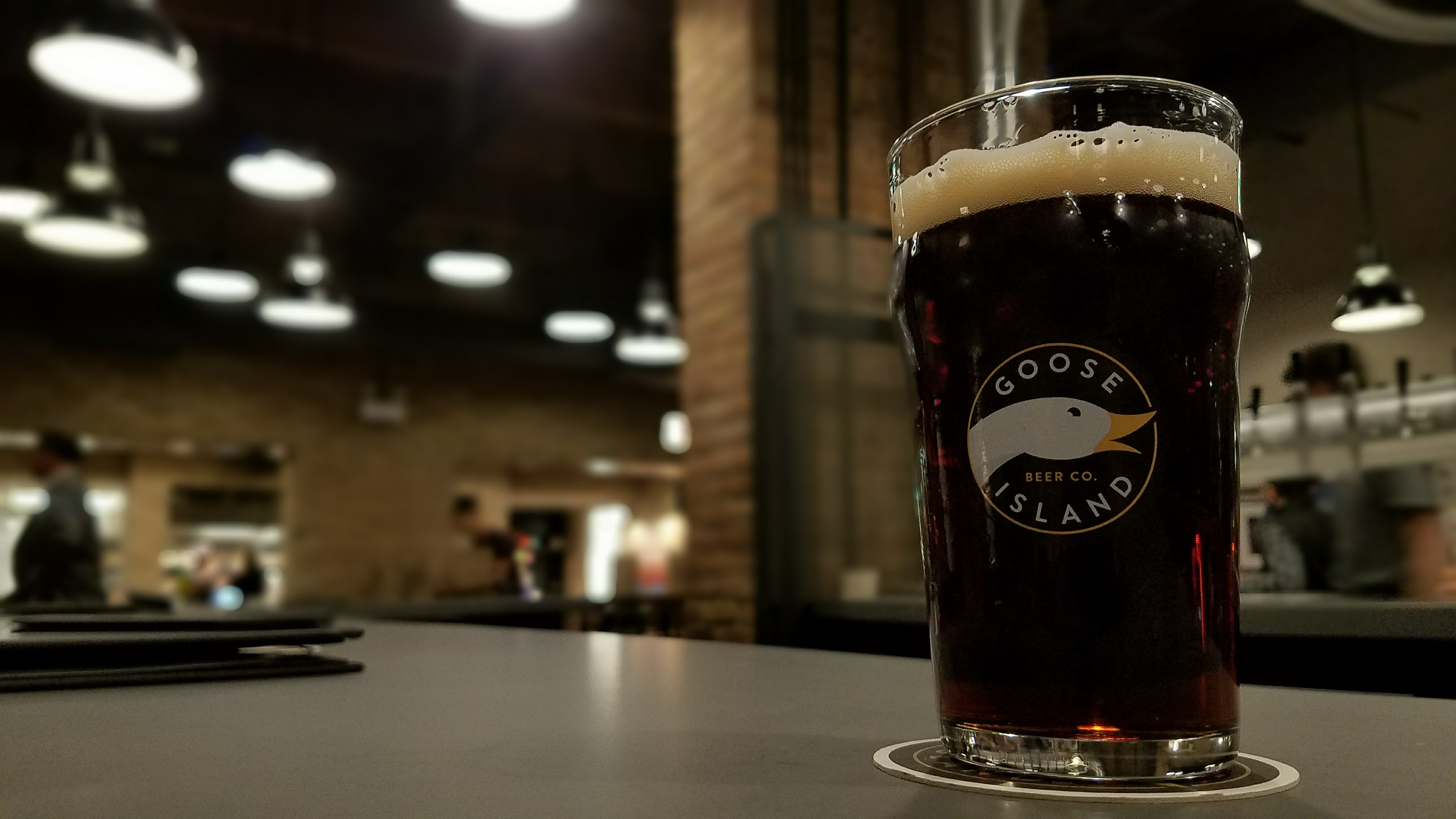 ---