No Comments
Pizza Boy Brewing Company | Sunny Side Up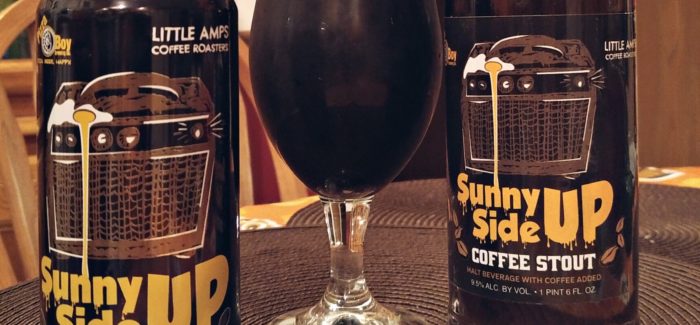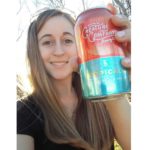 If you're anything like me, you believe that it's always stout season. Of course, there seem to be times that are more appropriate than others for enjoying a stout. Despite spending many years of my life here, I am still surprised by how cold it gets. It happens literally every year, yet I'm still shocked every time. "I can't believe it's so cold outside." I live in a state where we are fortunate enough to experience all four stout seasons. So, as we approach the cold season here on the east coast, it's almost comforting to find such an exceptional dark roasted beverage to relish in. That beverage is Pizza Boy Brewing Company's Sunny Side Up.
Partnered with Little Amps Coffee Roasters of Harrisburg, Pennsylvania, Pizza Boy Brewing has created a wonderful, American Imperial Coffee Stout with a 9.5% ABV. Al Kominski, the owner of Pizza Boy Brewing, was in the market for a roaster that would surely make his stout recipe one of a kind. According to Al, "Aaron at Little Amps was as crazy about the beans as we were about the beer. The Dark Star blend is phenomenal, so, once we had it the first time, there was no going back." Appropriately so, the team at Pizza Boy was looking for a name with a play on breakfast. A friend of the brewer, Kristen, came up with the name and Sunny Side Up was born.
ABV: 9.5%
https://www.instagram.com/p/BaC0UQ7l28Q/?taken-by=alsofhampden
Sunny Side Up was first released in 2012, but I first had it in 2014 – around the time I first started exploring the world of craft beer. I picked up a bottle during my very first visit to Pizza Boy. Yes, it once came in bottles instead of cans! My love for stouts and the unique label is what drew me to this beer. I saved it for a couple of months, and, when I finally poured it, I fell in love. Since then, I have had it more times than I can count. It is my go-to stout, and not just because it's local for me.
Here is your side of coffee. This stout pours like motor oil, coating the glass beautifully. It has less than a finger-width of foam that is caramel-colored with thick lacing on the glass it quickly dissipates. The aroma is delightfully rich with strong coffee notes. With a thick and creamy mouthfeel, the artisanal coffee is explosive on the taste buds. On the palate is a milky vanilla flavor with molasses and dark chocolate undertones. It has a sweetness to it that makes it a fantastic dessert beer, leaving it as perfect stand-alone indulgent. The coffee flavor slightly lingers with a pleasantly less than bitter finish.
Brewed in Enola, Pennsylvania, Sunny Side Up is now available on tap at the brewery and in 16 ounce cans with regional distribution. I hope this stout hangs around for a long while. After all, I do enjoy my morning coffee.
---