No Comments
Event Recap | Wrecking Bar Strong Beer Festival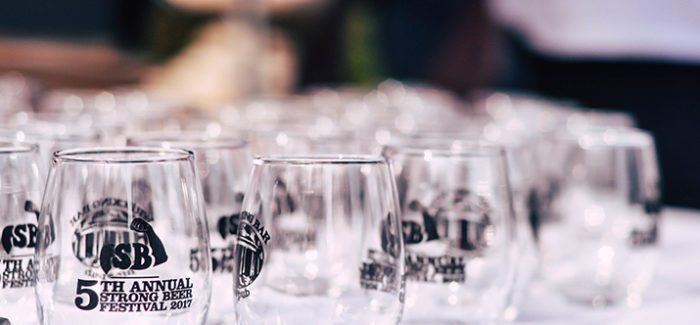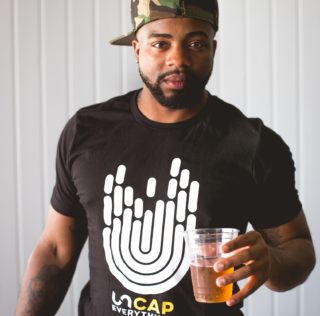 This past weekend one of Atlanta's most notable brewpubs and historic buildings, the Wrecking Bar Brewpub, hosted their annual Strong Beer Festival. Well over 400 beloved beer enthusiasts defied the law of gravity and partook in big beers over 8%. Upwards of 60 beers were served at the festival with the lowest coming in at 8% and the highest ringing in right at 13.9%. The selection and variation of beer offered at this festival was not only above gravity, but above par – each one delivering a strength with purpose and craft.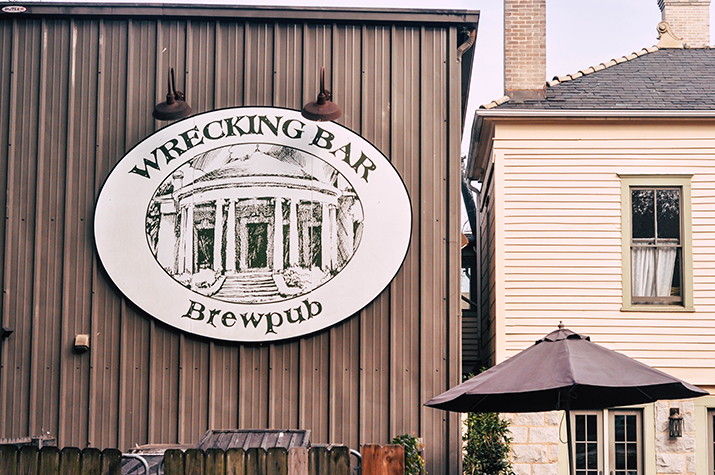 The event started promptly at noon with lines quickly forming for entry. If you don't know much about the Wrecking Bar, it's a historic house called the The Marianna.  Once you walk across the front lawn and into the house, the foyer, rooms and basement (the cellar) was full of beer for to try.
The selections weren't short of hard to find beer either, with special tappings of Cigar City's Hunahpu Russian Imperial Stout, Wrecking Bar's Mexican Siberius Maximus Russian Imperial Stout and two Jester Kings, which I didn't get to try or grab the names of.
Eight Beers Over 8%
Prior to the festival beginning, a group of about 20 judges went to task on identifying the top three beers out of the plethora of beers entered, but before I tell you what the professionals said, here were my personal top 8 beers (in no particular order)!
Red Brick Brewing Co. – Journey Without Maps – DIPA – 8.1%
Scofflaw Brewery Co. – Depraved – Double IPA – 10.0%
Cherry Street Brewing Coop – BA O.A.S.I.S. – Russian Imperial Stout -11.0%
Arches Brewing – Four Fiddlers – Quad – 13.5%
Creature Comforts Beer Co. – Curious 11 – Imperial Sweet Stout – 11.0%
Wrecking Bar Brewpub – Bourbon BA Siberius Maximus #9 – 2015 Imperial Stout -12.5%
Max Lager's Wood-Fired Grill & Brewery – Bramble On – Red Ale – 9.7%
Burial Beer Co. – Deliver Us to Evil – Wine Barrel-Aged Imperial Stout -11.0%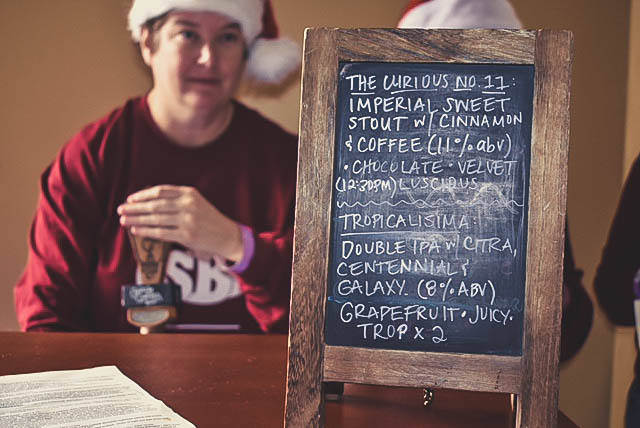 During the festival I met some amazing people and authorities in the beer world, the majority of which were the brewers of the beers that were on for show. Sean from Pontoon Brewing, Peter from Monday Night Brewing and I also linked up with newly opened brewery, Akademia's Matt Casey. Out of all the enthusiasts I was able to meet, I was truly inspired by the conversation I had with Phil Farrell, with whom I also was able to take a picture with the infamous chicken.
Top Three Beers
I was able to get a sneak peak into the final judging, which felt like a secret and holy place. This took place in what seemed to be an attic. Founder of the Classic City Brew Fest and national judge for the BJCP, Owen Ogletree and Grand Master III level beer judge Phil Farrell were a part of the other four judges on the panel. As with anything judged by the BJCP, this was a blind tasting, so when they announced the ones that were selected, the room was filled with excitement. Now here's what the judges had to say.
#1 Wrecking Bar Bourbon BA Siberius Maximus #9
2015 Imperial Stout aged for 13 months in Heaven Hill Barrels 12.5%
#2 Creature Comforts Tropicalisima
Double IPA brewed with Citra, Centennial and Galaxy. Notes of orange peel, mango, lemon custard and grapefruit pith. 8.0%
#3 Moon River Dixie Krystal
Tripel, light golden color with hints of banana, pear and spice, finishing dry with the slight warming presence of alcohol. Brewed with house-made invert sugar syrup using 50 lbs of Dixie Crystals sugar 9.8%
People's Choice
Creature Comforts Curious 11
Imperial sweet stout with Guatemalan Los Santos coffee from 1000 Faces and cinnamon. 11.0%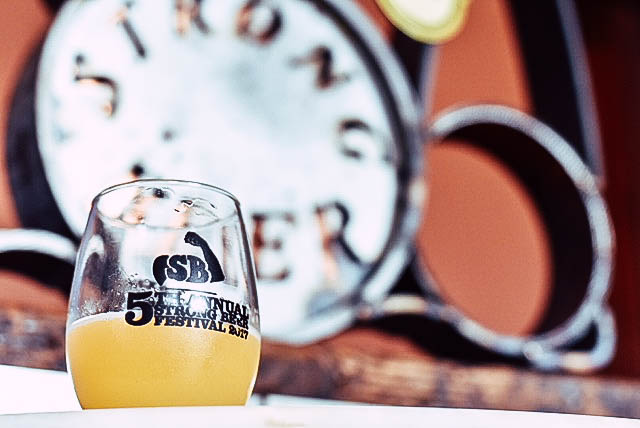 Until the next Strong Beer Festival which takes place the first Saturday in December, go ahead and start training now. You have a year! If you can come by any of the beers mentioned in my list of the winners, do so, they were phenomenal.
---