No Comments
Jekyll Brewing | Secret Apollo IPA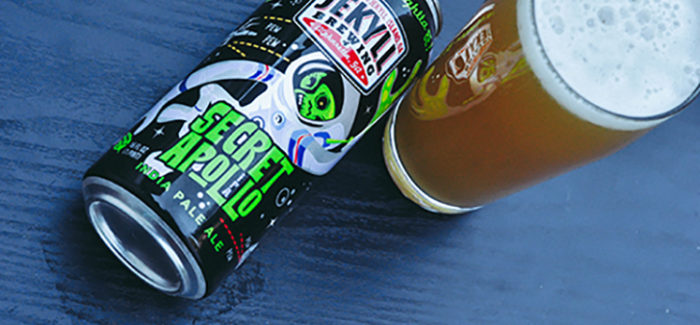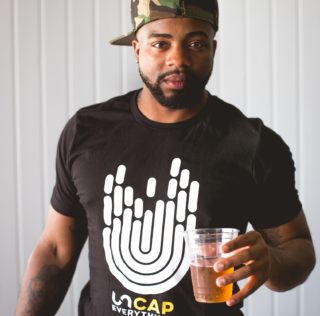 If you've been keeping up with Alpharetta, GA based brewery, Jekyll Brewing, you would know that their experimentation with juicy IPAs have increased overall over the last several months. One of their first juicy IPAs that gained tremendous traction in Georgia was Southern Juice. Since then, they've released the McLovin IPA, a NE-style IPA; 4Hundy, Milkshake Boys, Bad Breakup and Spaced Out. One of my favorites from their recent IPA trials was the Flightless Fowl, which was damn good.
ABV: 6% | IBU: 60
All of the above releases—with the exception of the Southern Juice—were taproom only releases; either in to-go form or cans on site. The recent brews that were distributed were the Southern Juicy Juice and the that's the subject of this article, Secret Apollo.
Secret Apollo, released on December 14, is labeled as an India pale ale that boasts of having "hop aromas of citrusy-pine and passion fruit with a balance of dank resinous glory." These descriptions are absolutely true. Looking at the three hops that were used in this beer—Apollo, Vic Secret and Falconer's Flights—it's pretty easy to see where the name of this beer came from. I appreciate the use of Falconer's Flight, as the citrus and piney resin come through nicely in its aroma.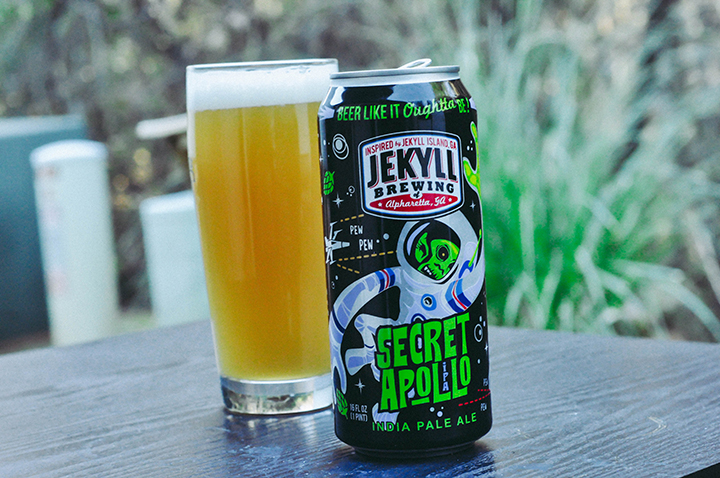 Upon taking flight with this beer, I couldn't help but admire the green reaching zombie monkey and the bold arcade-like artwork on the can (this needs to be made into a shirt). There's an appropriate Star Wars opening text like crawl on the back that gives you a description of the beer as you partake.
Secret Apollo pours a pale hazy orange color; slightly lighter and less opaque than orange juice. As I said before, great aromas blast off from this beer from its opening and perfectly reflects the style. When I took this beer for an orbit around my palette, I immediately get the bitterness from the hops. From start to finish, it follows through, which doesn't lead to much complexity in the flavor profile. The bitterness here is more reflective of the rind of a grapefruit than the actual sweetness and bitterness of it's pulp and the forward carbonation enhances the bitterness profile. The mouthfeel is light, as expected with the amount of carbonation, but makes this extremely crushable.
Overall, I appreciate what Jekyll has accomplished here. They have gone from producing standard beers to experimenting with different styles and significantly improving on their formulas each time. Secret Apollo is juicy and hop forward, but more than anything it's a reflection of continued excellence in craft beer.
---