No Comments
From Barrels to Cans | Fulton Brewing's New Mixed Four-Pack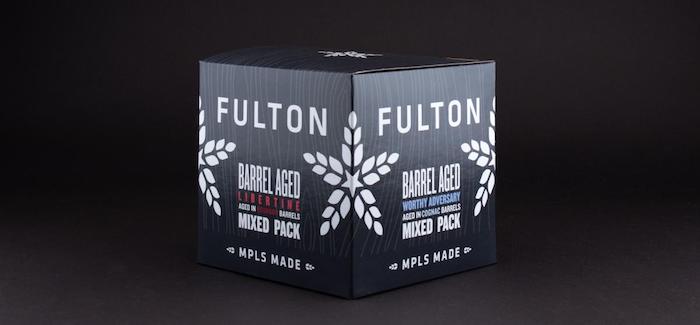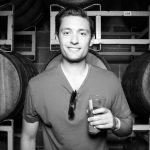 Back in the Spring of 2015, Minnesota breweries entered a canning frenzy, as brewers like Surly and Badger Hill realized the benefits of the convenient packaging format compared to the archaic growler variety. Fulton Brewing also joined the canning fray during that period, becoming one of the first breweries in the bustling Northeast Minneapolis area to do so. A myriad of canned Fulton favorites can be found on shelves across Minnesota. Now, they have announced a new aluminum-clad offering.

While Fulton's core beers have been packaged in aluminum for over three years, its burgeoning barrel program remained in the familiar 750ml format – but not anymore. Fulton Brewing has decided to introduce their first-ever mixed four-pack that features four different creations from their barrel-aged program. It's a unique twist on the standard variety pack, especially considering the immense variety of flavors you're getting with four unique barrel-aged beers.
We asked Tucker Gerrick, Fulton's Marketing Director, about the strategy behind the move and what consumers can expect.
Fulton's beers are in high-demand throughout Minneapolis — a low-key awesome craft beer spot — and the city's suburbs, but Gerrick says the inspiration for this new variety pack did not come from demand, it came from the flexibility that the four-pack format offers. Per Gerrick, having four cans to work with gave them room to promote the four different barrel-aging projects they have going on at the moment – two different versions of Worthy Adversary, their Russian Imperial Stout, one Proper Porter, the Bourbon-Barrel Aged version of their popular American Porter and one Libertine, an Imperial Red ale – four cans in total containing four entirely different beers. It's an exciting proposition for consumers who now have the freedom to experiment with four different barrel-aged beers, instead of being wedded to one. This flexibility in choice is something that many shrewd craft brewers have addressed through new packaging formats, and I have a feeling that this trend isn't going away any time soon. As Gerrick put it, it's all about "putting the right product in the right packaging."
https://www.instagram.com/p/Bg6TO5UgJSE/?hl=en&taken-by=fultonbeer
Along with the new format, the four-pack will also include a suped-up version of Fulton's popular Proper Porter, which was aged for months in bourbon barrels. First introduced at their Holidazzle event to provide patrons with an "extra" layer of insulation, Fulton made the smart decision of brewing additional volume of the beer – which is what Minnesotans will find in these new cans.
Interested in picking up a pack? The new variety pack will be extremely limited. How limited? Gerrick says that the Fulton team literally packaged each four-pack by hand, adding a layer of love to the barreled booziness. The four-packs should be available across the Minneapolis metro area this month and will retail for around $15.99. Cheers!
Feature image courtesy of Fulton Brewing
---
amer