No Comments
Old Irving Park Beer & BBQ Challenge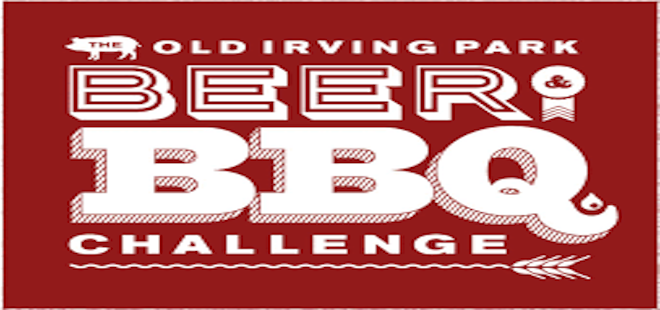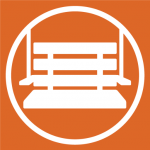 One of the most iconic summer experiences in the city of Chicago are the neighborhood street fairs. Almost every city neighborhood has a weekend during the summer where they close off the streets, and turn the neighborhood into a block party filled with beer, food and music. Old Irving Park Beer & BBQ Challenge combines the ethos of a Chicago street fair with some of the best names in the Chicago barbecue & beer scene. 
Event History
Old Irving Park Beer & BBQ Challenge started in 2013 as a fundraiser for St. Viator Elementary, a neighborhood Catholic school. It was originally organized by three neighborhood guys with ties to the craft beer scene — Jaime Guerrero, John Neurater of Haymarket Brewery, and Mike Brick.
Participation in the event has grown over the years; 2018's festival lineup includes 22 different brewers & barbecue teams. Since the festival's inception, over $120,000 has been raised for St. Viator Elementary.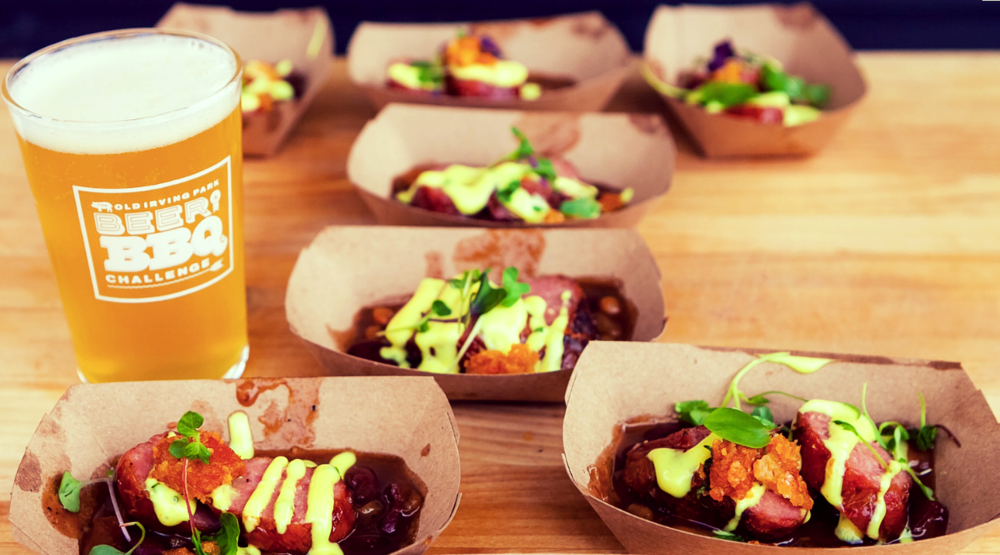 The format of the event pairs brewers and barbecue teams together, where they are responsible for providing two beers and one dish respectively. Event participants are provided with poker chips which serve as votes for three different categories – Best Beer, Best Dish and Best Pairing.
Among the 22 different breweries, there's a wide range of beers available – some teams are going with barrel aged stouts, while some are thinking seasonal, such as offering Berliner Weisse, Kolsch-style, and other easy-drinking, summer beers. Craft beer drinkers of all stripes will find something for their palate at this event.
Old Irving Neighborhood Perspective
To get a local perspective on the event, I spoke with Old Irving Brewing founder Jeff Linnemeyer and co-founder and head brewer Trevor Rose-Hamblin. Both reiterated their commitment to the Old Irving Park neighborhood, and that this event was special to them as a brewery.
"The Old Irving Park community is very close-knit. The neighborhood consists of awesome people who have embraced this event from the beginning. Over time, (the festival) has grown well outside of the neighborhood and has gained in popularity because it is extremely well run and there are a lot of top notch breweries and BBQ pit masters that put out quality food and beer and help spread the word." said Jeff.
Trevor added, "Every year we do this event, I do a one-off beer specifically catered to this event. This event was the first we attended and poured beer at before opening, AND its our friends and neighbors hosting and attending the event. It is important to us that we go above and beyond for this one."
Jeff also spoke positively of the brewing community that was building up in the area. With Old Irving Brewing, Lake Effect and Eris Brewery & Cider House all within walking distance of one another, he spoke positively of the neighborhood's development as a community and as a brewing district.
Jeff said, "Old Irving Park/Portage Park is a great place to start a business. Trevor and I both live in the neighborhood and we wanted to set up shop in Old Irving Park because the community is very supportive of new businesses and there was a need for more places to dine and drink nearby. The neighborhood just keeps getting better and better and we're excited about being a part of a developing brewing district in this area."
Old Irving Brewing will be at the Old Irving Park Beer & BBQ Challenge on Saturday, and will be the only team offering 3 beers at their booth. They will have Mango Coconut Beezer, a DDH IPA, Montrose, their strawberry Berliner Weisse, and Cinnamon Prost Crunch, a White Milk Stout with Saigon cinnamon and Tahitian vanilla beans.
Other Things to Look For
One of the newest breweries in Chicago will be competing in the challenge on Saturday. Bixi Brewing Company, from the same restaurant group that brought you Owen & Engine, just opened their storefront brewpub in Logan Square, and will be participating in this year's event.
Based on early reviews of the space and their product, I'll have to make my way over to their tent. They'll be offering Chelonian Lair, a Dark Ale brewed with Schezwan peppercorns, and Sunsinger, a golden ale brewed with strawberries and lemongrass.
Why This Event Is Special
Craft beer is a world with big reach, but a local feel. The Old Irving Park Beer & BBQ Challenge shows the best of these two worlds.  It brings the best of the highly competitive Chicago barbecue & beer scene into a corner of the Northwest Side to benefit the local neighborhood. This festival allows Old Irving Park to showcase their neighborhood  and benefit a local institution while packing bellies full of delicious craft beer & pork. Is there any better way to spend a weekend day in Chicago? I don't think so.
Event Name: Old Irving Park Beer & BBQ Challenge
Event Location: 3644 N. Kedvale, Chicago, IL
Event Date & Time: Saturday, August 4, 2018 1-5 PM
Event Website: beerandbbqchallenge.com
---