No Comments
From Reykjavik to Vik | Our Journey Through Iceland's Breweries & Brewhouses 🇮🇸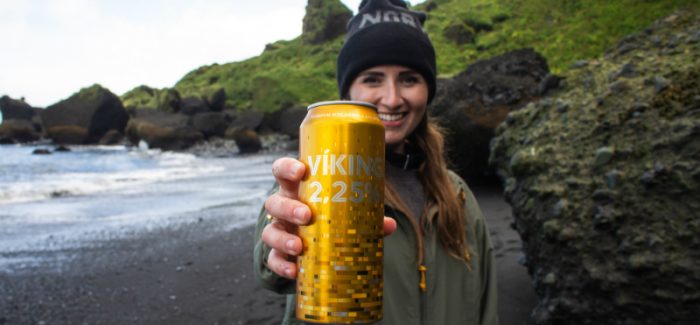 For the past nine months, Katie and I have been adventuring our way through Minnesota's craft beer community. With more than 150 breweries and brewpubs to visit — last we heard that number was actually upwards of 180 now — we've been busy and content with what's right here in our own backyard. But sometimes a new adventure calls, and when an opportunity to visit breweries in Iceland, Ireland, London and Paris came calling — we answered.
In truth, no one came calling for us; we just happened to be heading to Europe on a sort of one-year anniversary/bucket list trip. Still, we took advantage of our time abroad to visit some new taprooms, make some new friends and drink some new beers.
Our first stop was Iceland.
In preparing and researching, we had heard that Iceland's alcohol laws were pretty strict, including a zero tolerance drinking and driving law. Despite being responsible drinkers, we were wary about what exactly that meant and what the consequences might be if we stopped for a drink or had a drink with a meal. We spent the first day playing it safe, picking up the first beer we saw in a grocery market to drink later that night: Viking lager.
At 2.25% ABV, we later learned that this was hardly beer (by craft brewers standards, anyway) and nothing to be concerned about. Still, we did agree it tasted better than any Coors, Bud or other cheap, barely-beer we have Stateside.
Our second day in Iceland, we made a day-trip to Vik on Iceland's South Eastern coast where we stumbled across a brewpub called Smidjan Brugghus.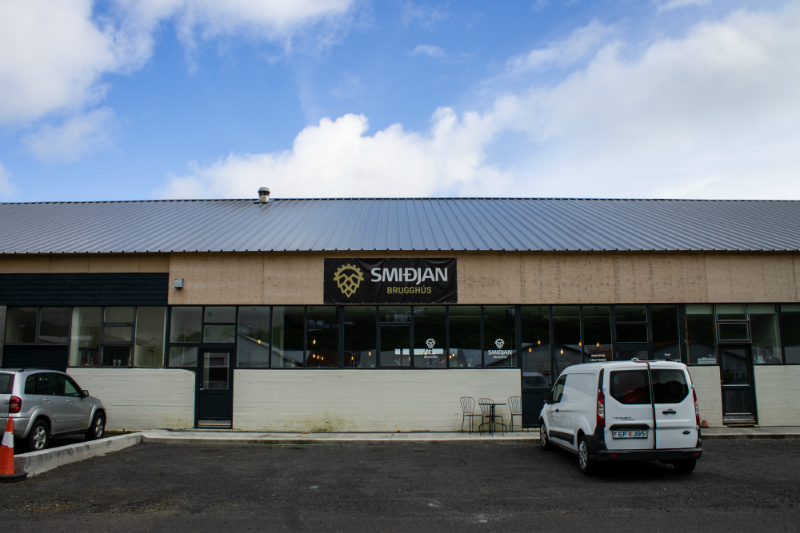 Smidjan was so newly opened that they hadn't even started brewing their own beer yet, but they did have a good ten or so guest beers from other of Iceland's Breweries on tap. With plenty of day and hiking ahead of us, we sat down for a flight.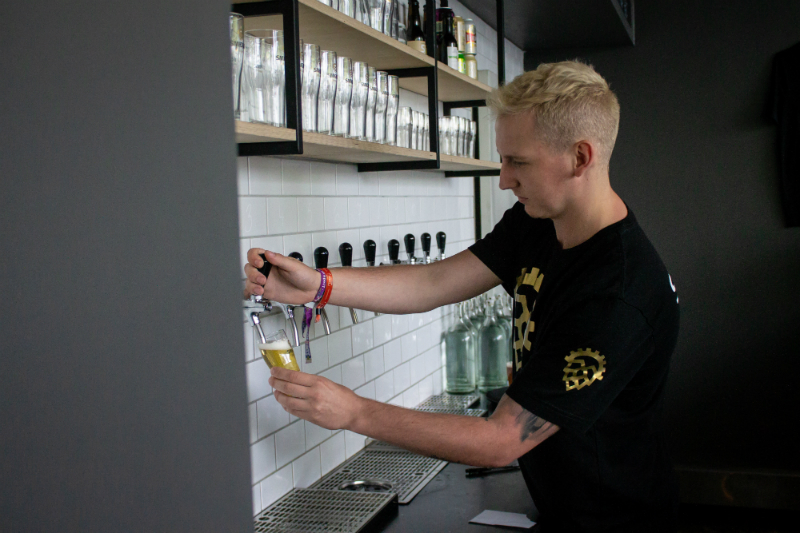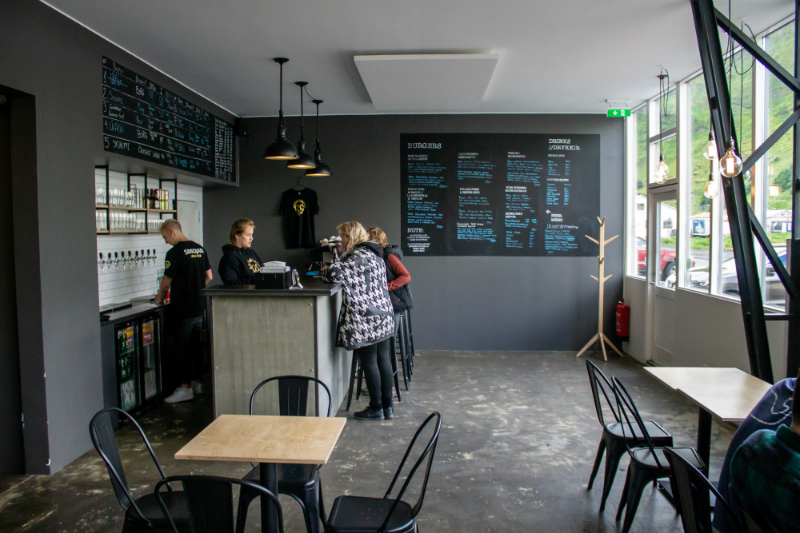 Our flight included a sour from Kex Brewing, a farmhouse ale from Olvisholt Brewing and two from Borg Brugghus — a session IPA and an "Icelandic Ale." While we could rave about them all (Katie predictably loved the sour, and I enjoyed the farmhouse ale), the Icelandic ale is really worth noting.
We didn't know what "Icelandic" meant (a brewer later told us there's no such category; perhaps it simply meant made from Icelandic ingredients or with Icelandic water), but we found it to be absolutely delicious! If Iceland had a taste, we thought, this beer was it — uniquely crisp, botanical and refreshing — everything we found Iceland to be.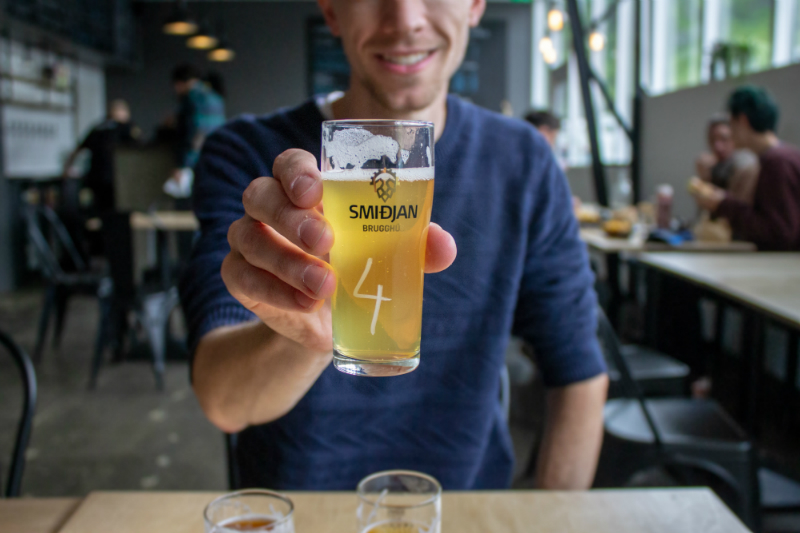 Our second and final foray into Iceland's craft beer scene was RVK Brewing. RVK (short for Reykjavik) Brewing is a new, small brewery that just opened its taproom doors in May, 2018.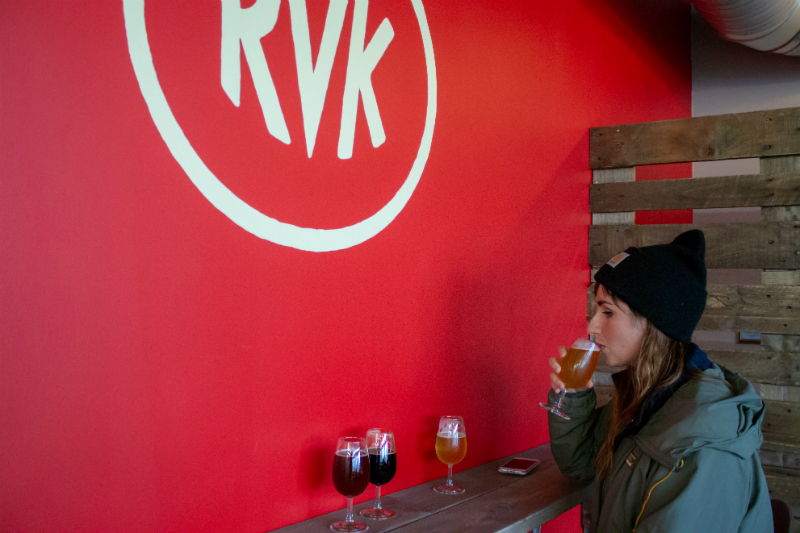 Hidden on the backside of a commercial business building, the location was difficult to find (whether because we were foreign or because it was really that hard to find we are not sure), and we nearly gave up. Fortunately, we did find it, because it proved to be one of the highlights of our whole time in Iceland.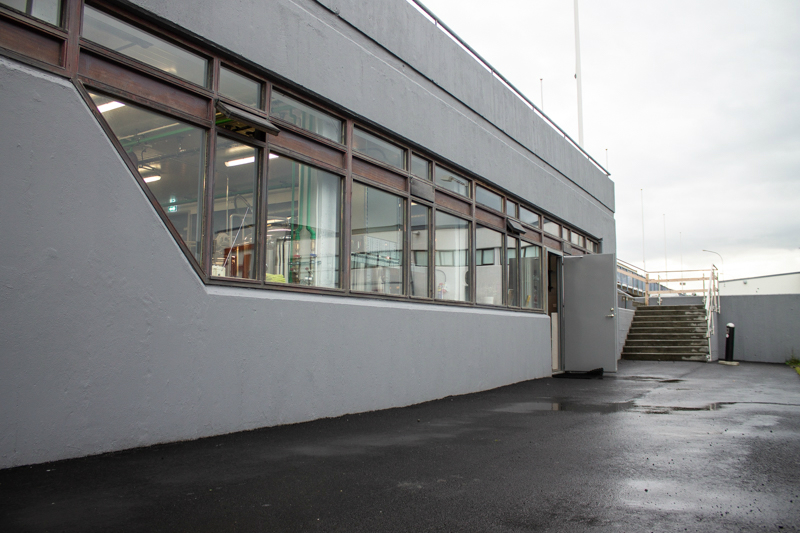 We stepped inside to find a relatively small but organized space, a handful of patrons, and the man who runs it all — Siggi.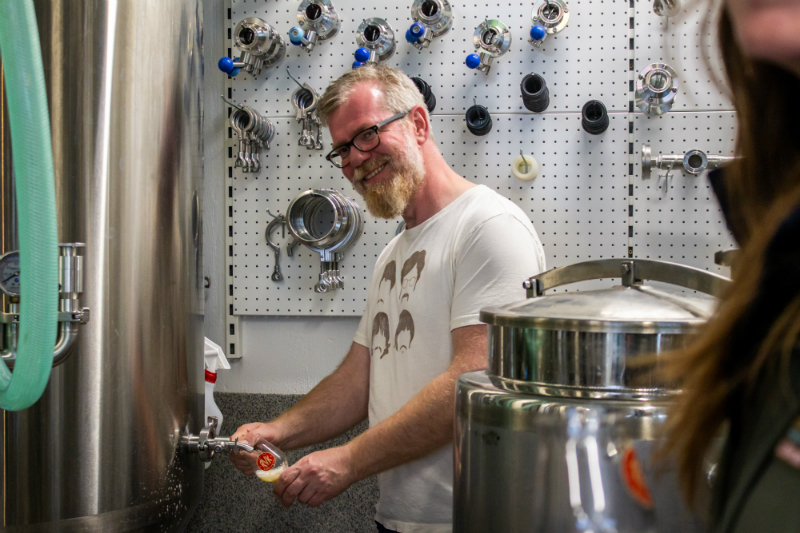 Siggi, we learned, had spent some time in New York working in the finance sector. But his real passion was beer — drinking it, making it and sharing it. So he moved back to Iceland and started up his own brewery with a simple and straightforward motto: "It's All About the Beer." And Siggi knows beer.
Siggi gave us a spontaneous tour of his facilities — modest but innovative (there was one section we we weren't allowed to take photos of!) — and made sure we sampled everything both on tap and in the brew tanks.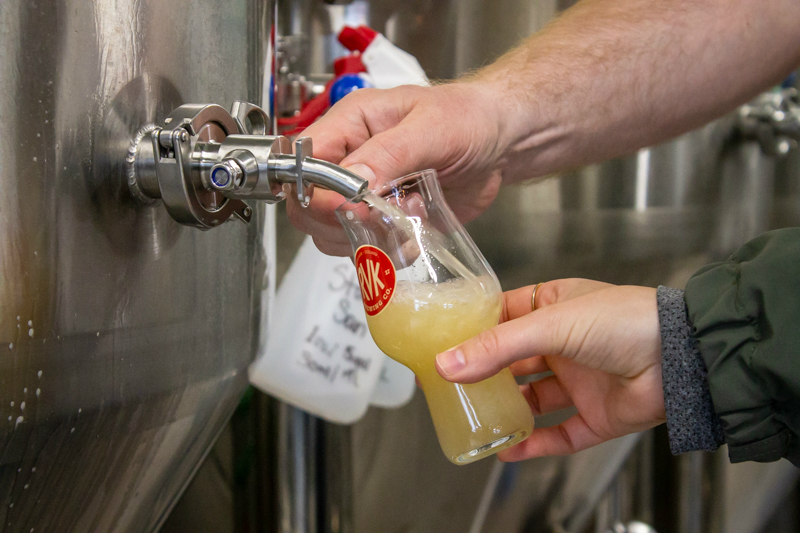 What struck Katie and me both was the quality of Siggi's beers; from saison to pale ale, witbier to imperial stout and some funky flavors and styles in-between, his beers weren't just good — they were great! For a taproom that had only opened its doors three months ago, we couldn't believe how far along RVK was. And for good reason. Even though the taproom had only been open since May, Siggi's brewery had been up and running quietly for a full year before that — brewing, testing and perfecting beers and recipes. That spoke volumes to Katie and me, where in Minnesota half of our 180 breweries/taprooms have opened in the last two years and their goal seems to be opening as quickly as possible instead of as organized, prepared and excellent as possible. Siggi put in his time making sure that his product was excellent, and it showed.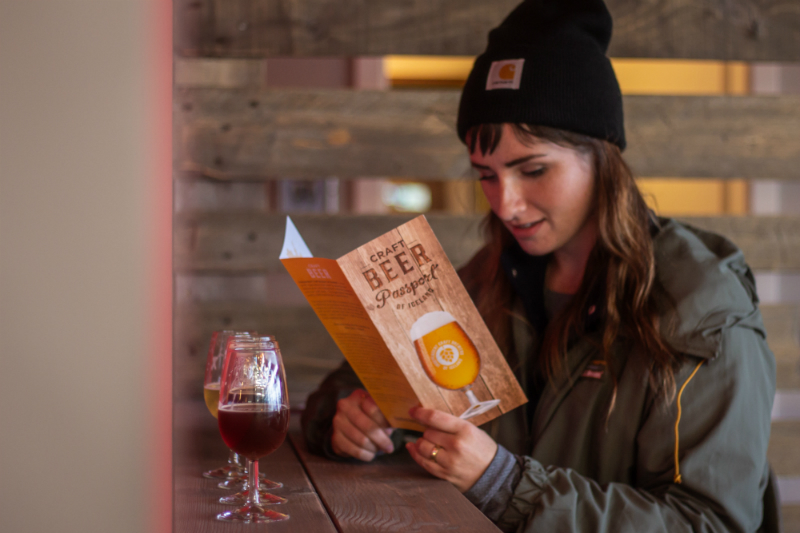 Iceland's craft beer scene may be small, but it's strong and thriving. The only regret from our short trip is that we didn't have more time; there was a lot more country to explore and plenty of craft beer still to try. Maybe we'll make it out there again. In the meantime, if you ever find yourself in Iceland, plan visits to Iceland's Breweries such as  Smidjan Brugghus in Vik and RVK Brewing in Reykjavik.
And tell Siggi that Adam and Katie sent you; he'll take care of you.
---