No Comments
Brewery Showcase | Honest Weight Artisan Beer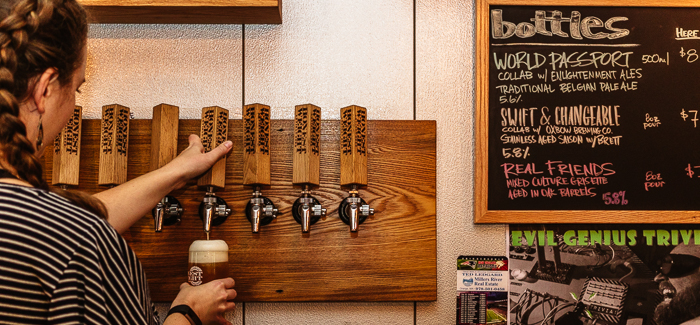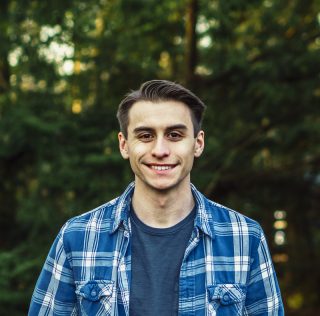 One of my favorite aspects of the craft beer community is just that: the community. There's a sense of comfort when you're able to strike up a conversation with locals about the happenings around town. Contributing to the community is one of the main values for Honest Weight. Located on the edge of the Pioneer Valley and neighboring the Quabbin Reservoir (one of the primary water supplies for Boston), Honest Weight Artisan Beer has started to become a household name in the area.
I've developed a huge interest in the local breweries in my native Massachusetts, especially the ones outside of major cities. I was greeted by Sean and Jay, the founders of Honest Weight, who made sure I got something off the menu before we dove into their story. I choose Positive Mental Attitude, a dry-hopped oat pale ale, which was delicious. They took me back where they showed me their equipment and discussed their beginnings.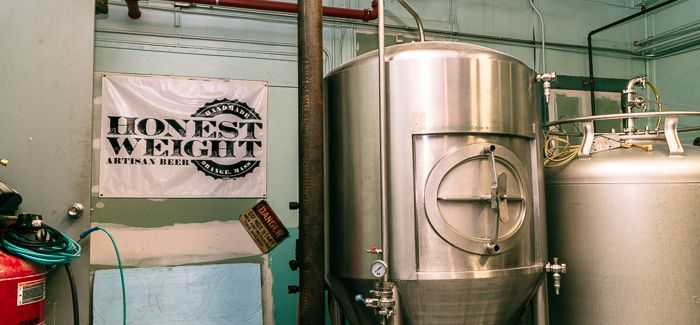 The Brewery
Jay and Sean founded Honest Weight in November 2015, but their beer backgrounds extend much further than that. Before Sean got his start with brewing, his first career was in lighting design, which took him on the road for several months out of the year. Once he took up homebrewing as a hobby, he decided to go back to school and pursue his second and current career. Sean and Jay began working together at a Boston-based brewery, where they did a little bit of everything so operations would run smoothly. They welcomed the challenge, and it was evident that their time there equipped them with the knowledge and skill set to start their very own brewery.
We migrated to the barrel room, a place where most of the beers that are eventually bottled spend their time. From barrels of French Bourdeaux to Pinot Noir to Chardonnay and more, it was interesting to see the variety of styles they experimented with. Jay told me while they understand certain aspects of what's happening inside the barrels, there are just some aspects they'll never figure out. "It's one of the most exciting parts of the business."
When it came to this part of the process for creating new beers, Sean told me, "it's not like we have much control at this point. You're in experimental-land." He referenced a David Bowie quote, and thought of the process like treading water. If your toes are touching the ground, he said, you're not quite far enough to be experimenting and making progress.
"I don't want to be feeling the bottom."
There's No Place Like Home
Honest Weight in 2018 is an embodiment of the innovation and drive behind a unique brewery experience. But, as someone who grew up just a few towns over, the question still lingered for me: Why Orange? Why this town of fewer than 8,000 people where I never thought I would see a brewery?
With family from the area, Sean knew this is where he wanted to live. He and Jay were drawn here, but there weren't many options for work. They had been coming out here for years to go camping and hiking, and while they looked at other towns, Orange had both the affordability and convenience they sought out.
But just because they built their business from the ground-up, they don't see it as a means to an end. "We'd rather build a brewery that is oriented around family, this area, and our lives in a way that integrates into who we are," Jay told me. "There's this very American idea that as soon as you start a business, you have to grow to the max at all times." Working non-stop until you burn out or sell it to someone else? It's a way to live, but it's not the life they want. "I don't want to read over barrel notes someone else took because I didn't have time to sample the barrels."
It's about more than beer. It's about making their business stronger so their employees have better lives, which, they emphasized, is an awesome feeling. It's about creating sustainable jobs in a place that needs them, they told me. It's an admirable venture, and Honest Weight has been successful.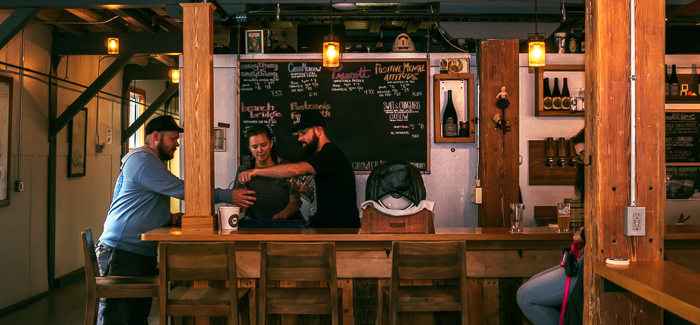 So, What Kind of Beer Can You Find at Honest Weight?
While they admit to loving IPAs and pale ales, their business models states they are committed to representing a range of styles. That being said, they'll always have a saison, grisette, or pale ale on tap, and they like having a "wild card" available, such as a lager, porter, or stout. If you're not local to Orange, Honest Weight has a presence in other parts of Massachusetts, as well as Maine and New Hampshire, and soon to be Rhode Island and Vermont.
After we wrapped up our conversation, they treated me to a glass of their crisp and delicious saison, Swift & Changeable (to all you hip hop fans, yes, that's a Ghostface Killah/MF Doom reference). Sean and I chatted for a while after that, talking about how some of their beers were named, Castle Rock (which was filmed in Orange), and making local connections–even though we're about 15 years apart, we did grow up just a few towns away from each other.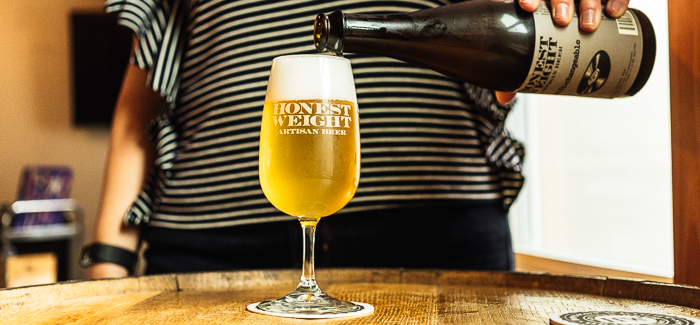 Final Thought
As for what's next for Honest Weight, they're gearing up for their third anniversary, which they'll be celebrating on November 10.  If you can spare an hour that day, I highly recommend at least stopping by for a beer to see what they're all about. You might even see Maggie, Sean's young daughter, who, as Jay put it, "basically runs the place." At the very least, you'll see families who have come to recognize Honest Weight as a place that's thriving; a place that's here to stay, where the notion of family is highly valued.
---