No Comments
Bottle Rocket Brewing Company | M-40 Belgian Pale Ale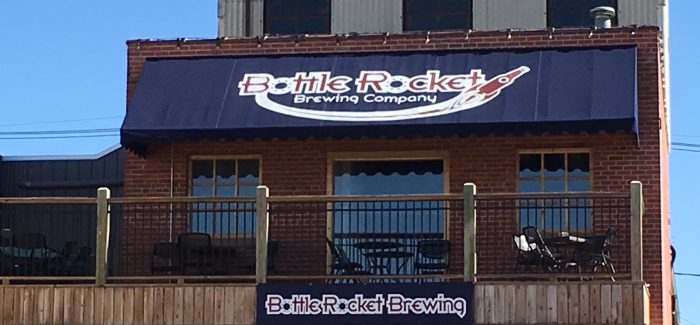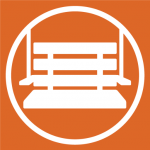 Seward, Nebraska is known as "The Fourth of July City." With just over 7,000 denizens, Seward is not a "small" town by Nebraska standards, where towns with less than 1,000 people are still common around the state. And so it was nice to see this town get its own independent brewery in 2015 when Bottle Rocket Brewing Company opened its doors.
Bottle Rocket names their beers with a nod to the town's love of fireworks.  M-40 is a Belgian Pale Ale and a variation on one of their six year-round brews, the M-80, a medium Pale Ale brewed in a Belgian style. The M-40 is heavy on hop flavor from the Cascade and Citra hops. This beer is medium amber in color with 44 IBU and 6.8% ABV.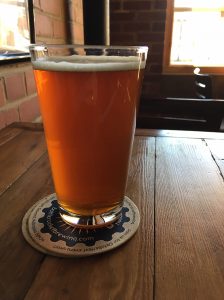 Bottle Rocket prides itself on having what they call "drinkable beers" with low bitterness. These are beers you can drink after a hard day on the farm. With their higher IBU beers, Bottle Rocket ups the malts to smooth out the flavor.
The taproom is worth a visit. Just south of the town square, where the streets are still paved in brick, you'll find this cozy brewery. In its past, the building was a seed-producing mill. You can still see the wooden chutes and bins used to clean, store, and sell the seeds to local farmers.  Today the taproom houses various bags of malts, letting you know that grains are still being processed here, but in a new, delicious way.
---