No Comments
Ask the Experts | How to Properly Return a Beer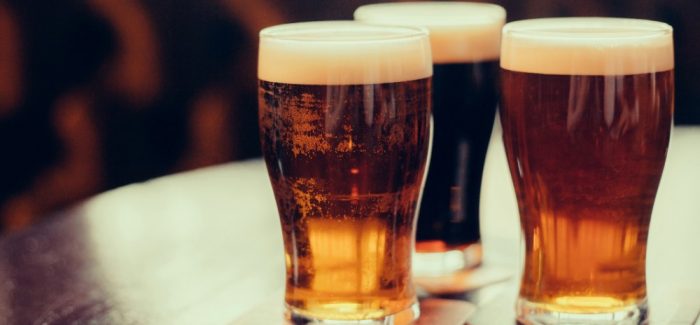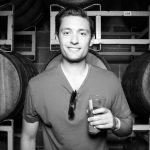 If you've drank enough beer, you've probably found yourself in this situation. It's an unfortunate experience that leads to apprehensiveness among patrons and bar owners: how do you handle the conversation when there is something clearly off with your beer? With January being the biggest month for gift returns, I thought it might make sense to take a look at how and why patrons should return a beer to their bartender or bottle shop manager. It's not a cheery subject, but common sense from both sides can lead to a positive outcome that betters the drinking experience of the patron and the drinking relationship between the patron and beer purveyor. To help provide a full perspective on the issue, I asked craft beer bar owners and craft brewers alike to gather their insight. Here is what they said.
Taking Preventative Measures
Every beer is different and every taste bud is too. With the variety of styles and flavors offered by craft beer bars today, it is vital that those serving the beer are confident in their product. This goes beyond just knowing the beer or the brewery; servers at popular Chicago craft beer bar and bottle shop Bitter Pops are required to know the intricate details of every beer they serve to patrons. According to their Director of Marketing, Nickolas Gil, the bartenders are required to taste each of the beers on the draft list to get a read on the tasting notes but to also check for any off flavors. Then, when a conversation with a patron comes, the bartenders and servers are well prepared to find the best flavor fits for the unique preferences of their customers. Providing a comfortable feedback loop plus small samples of potential pours are vital to ensuring a positive customer experience for those new or picky beer drinkers who might not be sure what they want. It also leads to fewer returns as well when the beer choosing process is a shared experience.  
https://www.instagram.com/p/BsTRURZnLtF/
"Our goal is to create a safe platform for guests to give feedback," said Gil. "We try to give them plenty of opportunities to let us know about their experience with the beer by engaging in conversation with them. If we have the right approach with our guest there should be no awkwardness and the dialog should happen naturally." 
Trying Before Buying
"Can I have a quick taste of X?" It's a common question I find myself asking at a new brewery or beer bar and it's something that both taprooms and craft beer bars alike are quite OK with answering. At Chicago's Beermiscuous, an extensive craft beer bar and bottle shop headquartered in the Lakeview neighborhood, curious patrons are welcome to try any of their 16 curated draft beers in a four-ounce pour quantity. That small sample size makes customers more comfortable with their larger beer buying decision and also gets them more engaged with their bartender and the full drinking experience that Beermiscuous offers. If the beer still tastes off to a customer, Paul Leamon, founder and CEO of Beermiscuous, recommends that the customer speak up instead of enduring a less than ideal beer experience so that they can figure out a solution together.
https://www.instagram.com/p/Bsbmkn4n1iP/
"Every once in a while an issue may pop up with a bottle or can. We'll crack open another beer for ourselves to see if we taste what the customer is tasting, and we'll gladly provide another beer for them," said Leamon. "If something's not right, we'll immediately pull the beer from the coolers and contact the brewery or distributor. Thankfully, it doesn't happen often but when it does, we're glad when we're alerted and can correct it."
This type of choice flexibility is vital to a comfortable drinking experience for all parties involved. If patrons really like a pour or become extra ambitious with new flavors, craft beer bars like Bitter Pops and Beermiscuous offer customers the ability to buy singular canned beer options or even a selection of six different favorites.
If All Else Fails…
Then again, there are times when customers just simply don't like the beer they selected. It's typically unusual when bars and taprooms provide such an open feedback loop, but it does happen, and customers who are unhappy with what they're drinking shouldn't feel ashamed about it. Bartenders, owners, and brewers alike want everyone to leave happy after all. Jason Klein, co-founder and brewer of Chicago's Spiteful Brewing echoes this sentiment. "As far as draft goes, we wouldn't serve something that we haven't tested, tasted, and stand behind. That being said, if a customer just didn't like something or had different expectations, we would happily exchange the beer for another."
https://www.instagram.com/p/BsEgiGNAhex/
The same goes for anything you buy in-stores and are not happy with. Having an honest and respectful conversation with the brewery or bar will lead to a positive experience for all parties involved.
"Ultimately, with all of these scenarios, we want the customer to be happy," said Leamon. Because, at the end of the day, a happy and empowered customer is typically a consistent one for these craft beer bars and breweries.
*Feature image courtesy of Getty
---