No Comments
Middle Brow Beer Co. Opens Its Taproom After Five Years of Waiting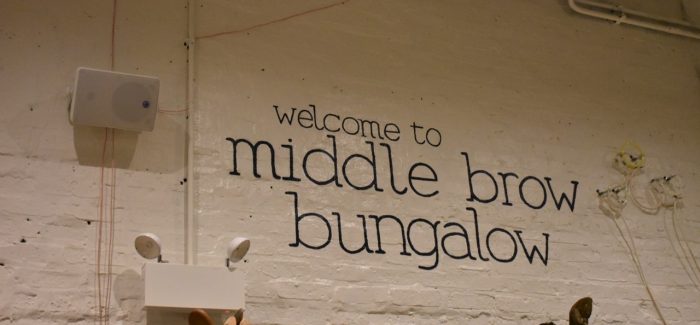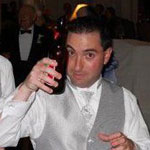 Motor Row. Ten 90. Lo Rez. Church Street Brewing. Great Central. Big Chicago. After contract brewing in six different locations and putting over 20,000 miles on their cars over the past five years, Middle Brow Beer Co. finally has a home of their own.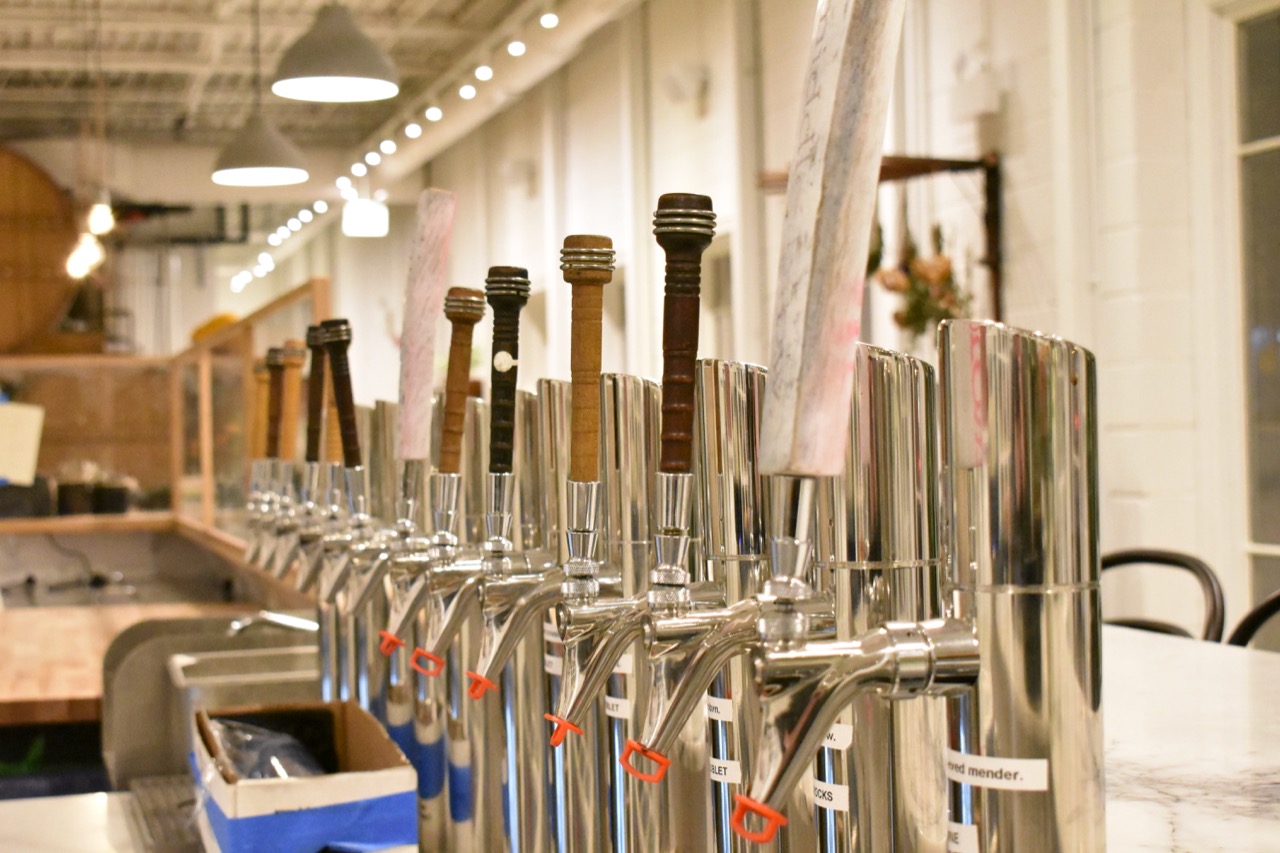 The Middle Brow Bungalow opens today nearly five years after the brewery produced their first beer.
"We feel lucky to have this opportunity," co-owner Pete Ternes said. "We just put up a pegboard, it's such a meaningless thing to look at, but for us it feels so good."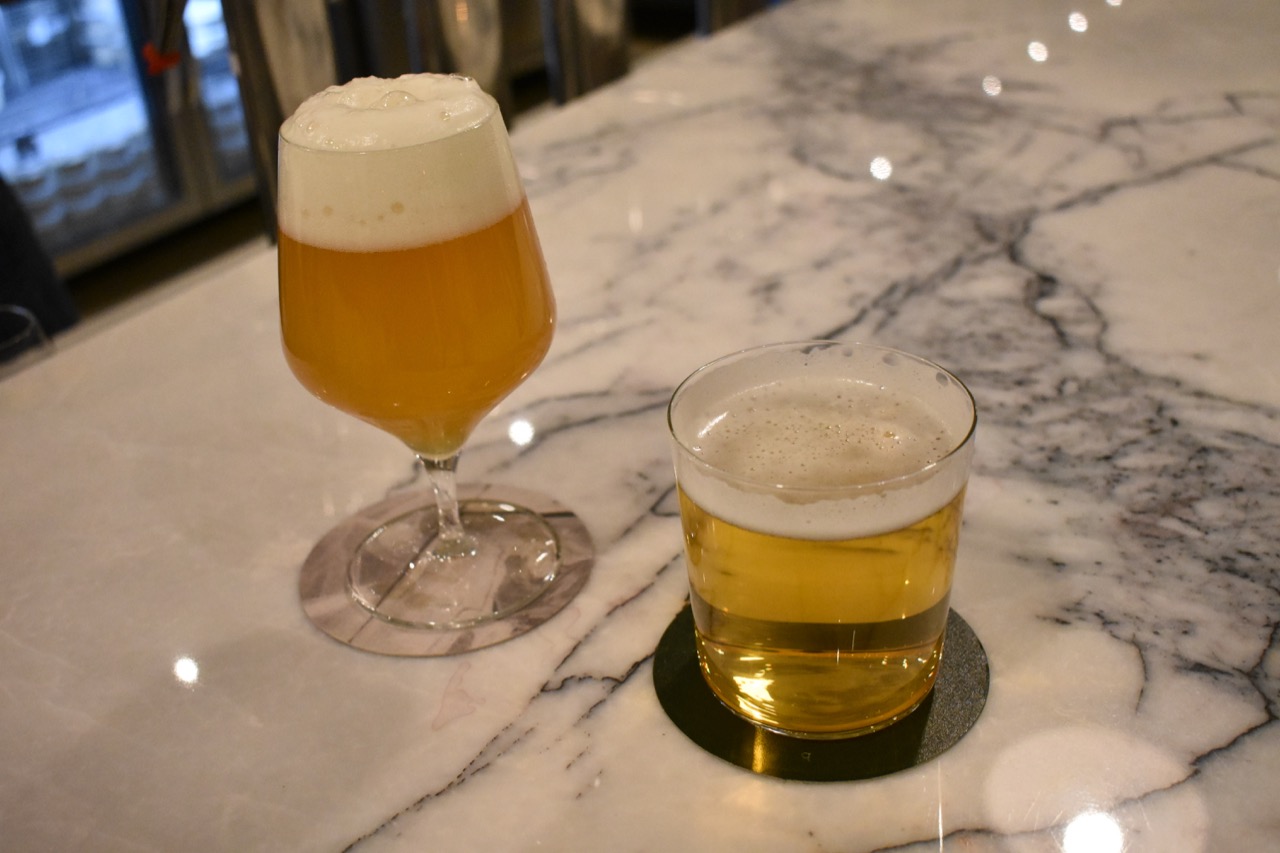 Getting to this point hasn't been easy for Ternes and co-owner/brewmaster Bryan Grohnke. They initially thought they would have their own place, a farmhouse-style brewery, one to two years after making their first beer.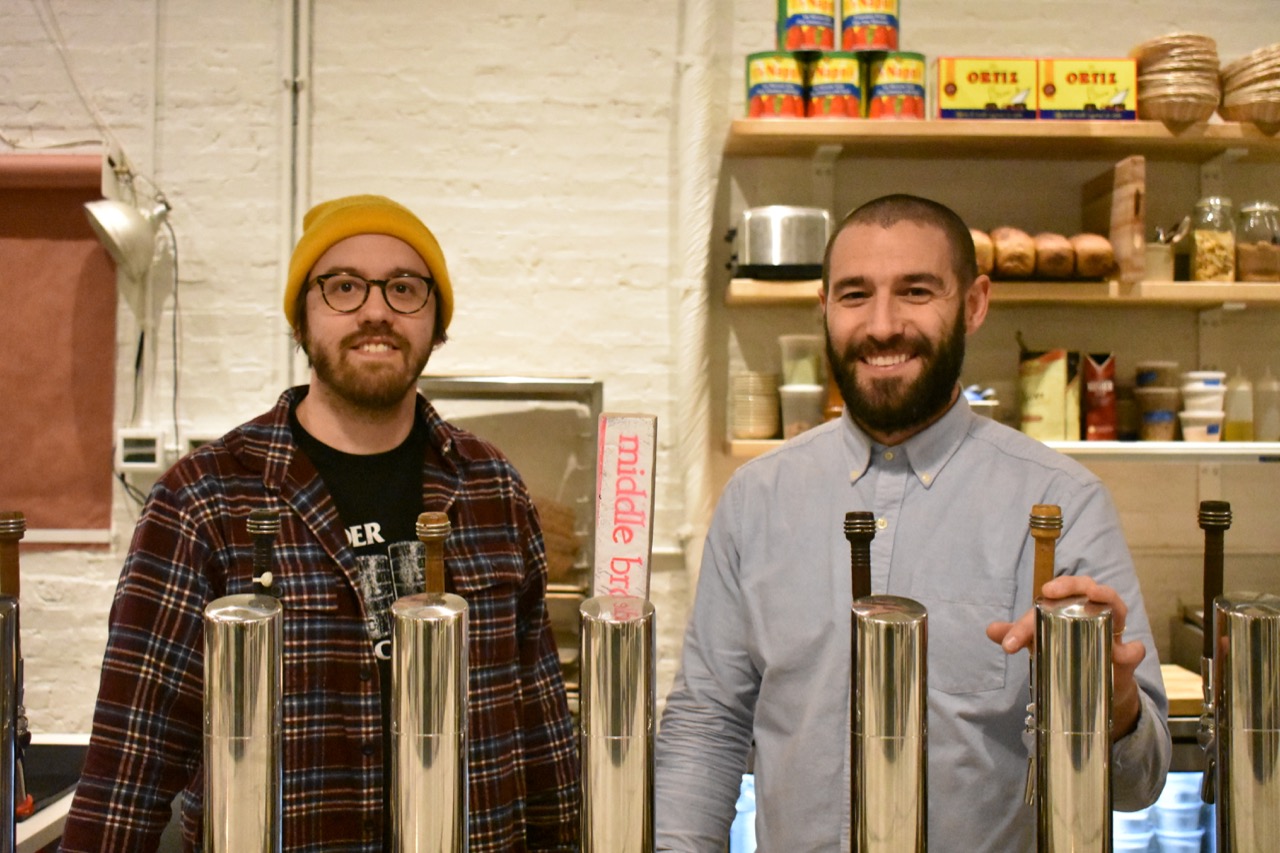 They looked at farms within a 75-mile radius of Chicago, everywhere from Michigan to Indiana to Wisconsin but could never make anything work. Although it's still a long-term goal to get that farmhouse brewery opened one day, they decided in mid-2015 that a brewpub was a better option at the time. They then spent over 18 months looking for the right space.
"We saw hundreds of properties and hated everything," Ternes said. "Then one day I was riding home and saw this place. In early 2017 we were saying that if we couldn't make this work in a year, we'd have given it a good run. We knew we had to find something now. I was out of money, out of savings and at the end of my rope working odd jobs and living that life."
Ternes had had his eye on the location they ultimately chose, 2840 W Armitage Ave. So, as soon as the camera store moved and put the "For Rent" sign up, they moved fast. Within three months they had secured their property, signing in July of 2017.
Signing, as Ternes and Brohnke quickly realized, was just the beginning. They suffered countless setbacks during the design phase and construction didn't actually start on Bungalow until July 2018.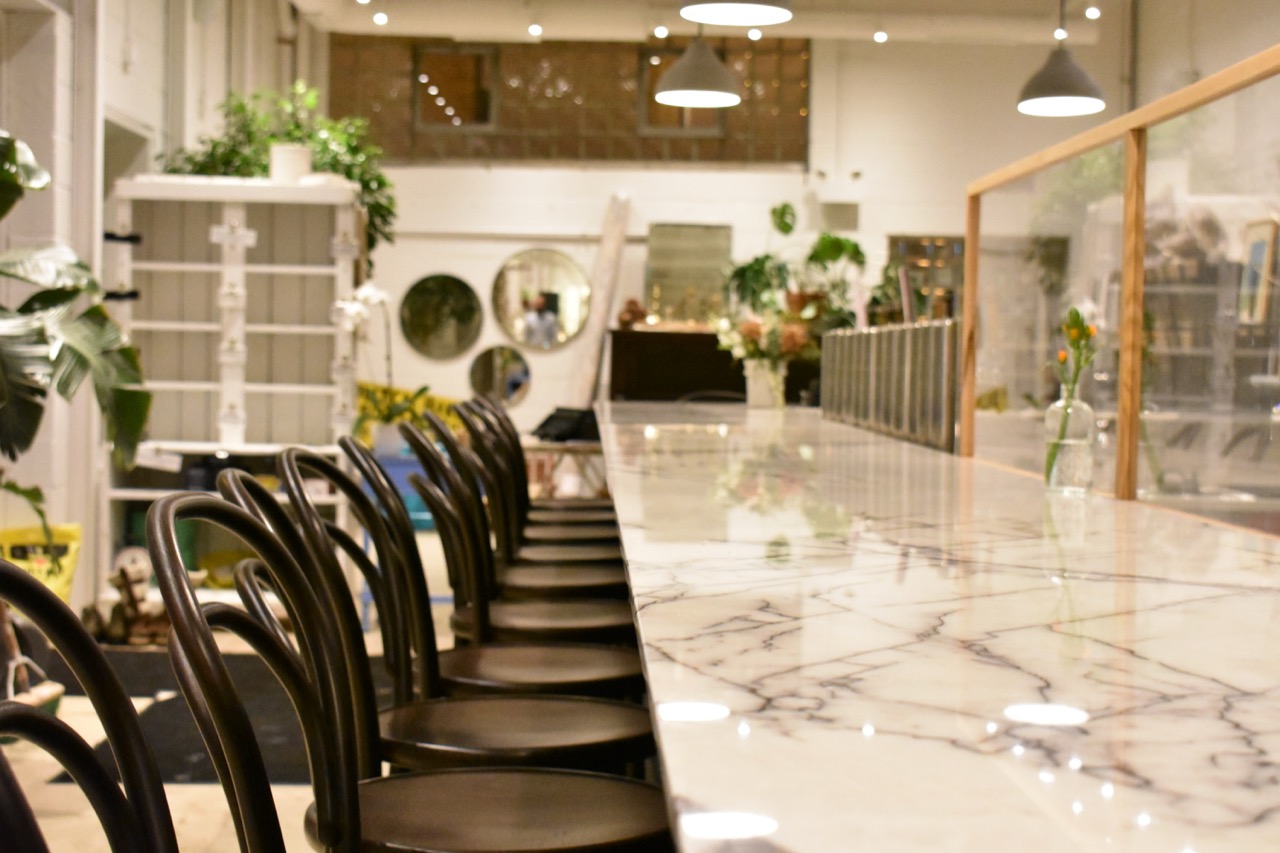 "There were some really dumb setbacks," Ternes said. "You gotta factor those in, assuming you'll make some dumb mistakes. We could have done that [design/permits] faster with a little more wisdom."
Now with their brewpub open, they have a home of their own. They can also start running their brewery the way they want. Besides just being able to set things up the way they want, like their equipment, having their own space will allow them to be more efficient.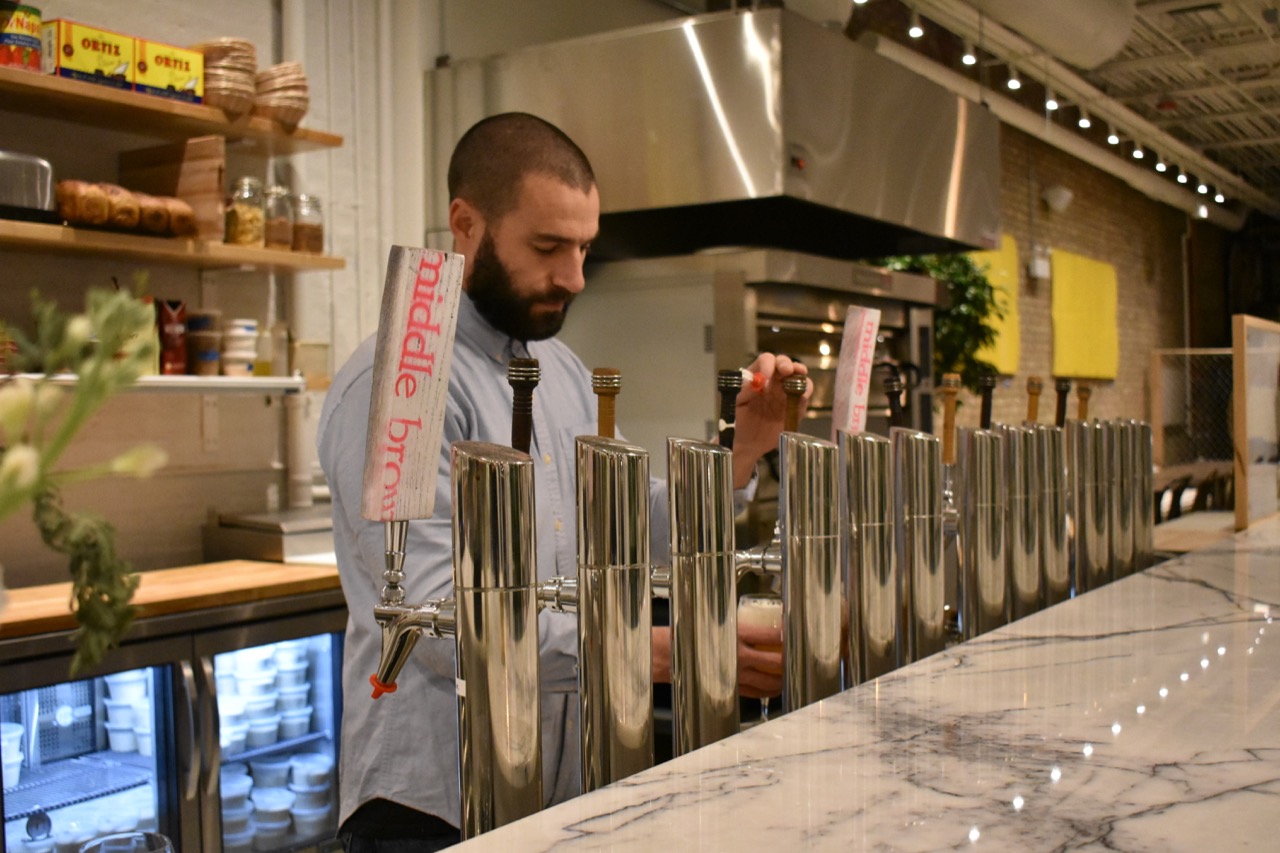 "We would spend hours just to get one test on a beer done," Brohnke said. "You could get that test done in 20-30 minutes if you had your own brewery. One of the hardest things with contract brewing is that you're making this thing [beer] and then you're away from it for so long and, a day is a long timeframe. That's one of the most exciting things for me. I can monitor that beer every minute if I want here."
While Middle Brow will still continue to contract brew out of a few of the old places in order to expand upon the 700 barrels they did in 2018, they'll be firing up their in-house 10-barrel system next week and production will begin at Bungalow. The space also includes three foudres visible from the taproom seating area.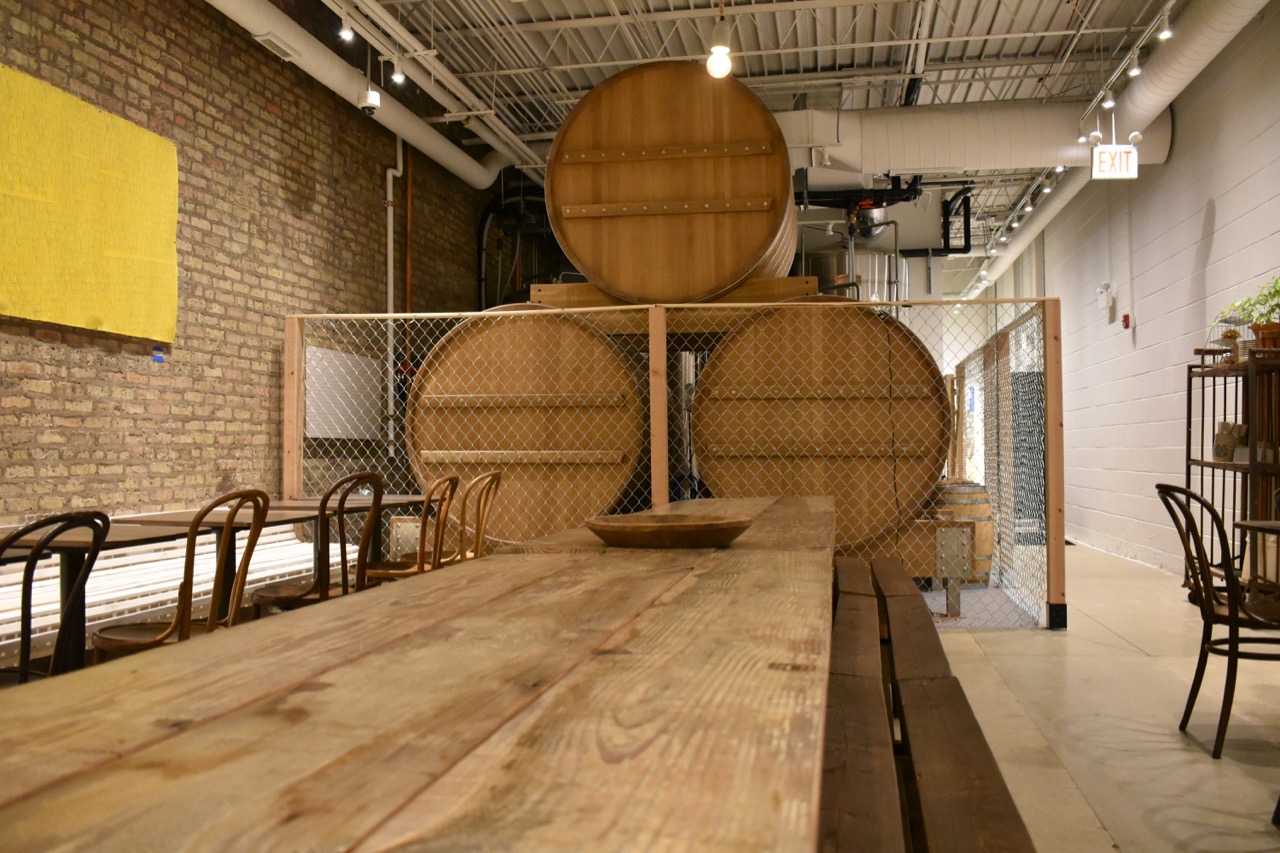 One thing that won't be changing is the brewery's dedication to community service and giving back. Known for giving half of their profits to charity, Middle Brow will begin serving breakfast to CPS students on the weekend. Starting once a month while they are just opening, Ternes hopes to be providing breakfast every weekend by the summer time.
They're also in the middle of creating a work-study program to provide job training opportunities for individuals who have a desire to work in a wide variety of verticals, from hospitality to manufacturing.
"The excessive luxury over time started to make us feel that our lives were out of balance," Ternes said. "We love going to breweries, wineries, distilleries, and restaurants. We've spent tons of our pocket money, and even money we didn't have honestly. We built up these awesome cellars at home and then at some point you'd walk out of a really expensive meal and see someone sleeping under newspapers and you'd just say to yourself 'What the hell are we doing? How did we just spend so much money there?' This person isn't even warm. We have a sweater and a coat on and they have nothing. That imbalance struck us as weird. Why don't we try to leverage this luxury into something that could potentially change the community we're in for the better."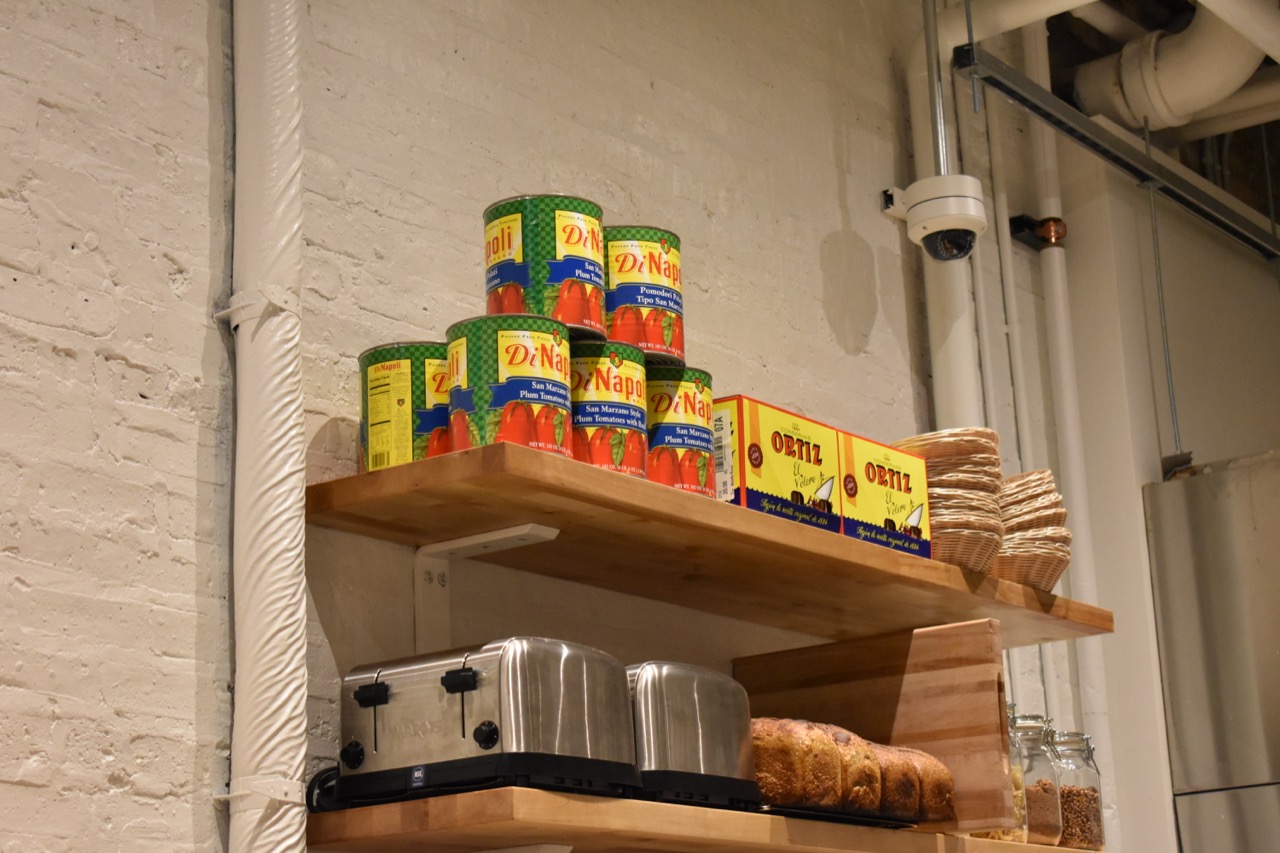 Bungalow will be open Wednesday thru Monday from 7am-11pm. In the morning they'll serve toast and coffee with homemade pizzas beginning around noon.
---